A surprisingly-not-that-mini-picspam of Mei-chan no Shitsuji episode 2.

The show continues to be fun! Actually, as of now, this is just what I wanted. Something entertaining and cracky and good, but not something that will compete too much with
Coffee Prince
. I can only commit myself to loving so many things at a time! But I think I have room for
Mei-chan no Shitsuji
.
HAHAHA, dramatically cutting clothes off people? CHECK.
Frilly dresses, tight pants and a swordfighting duel? Did I accidentally pop in "Shindig"?

(It's always a good thing when I can draw parallels to Firefly!)
LOLOLOL AND IT'S A CAGE MATCH OF COURSE!

You know, I feel like I'm supposed to ship Mame Shiba/Mei and it's potentially cute. I mean they bicker and she beats him up, those are things I like a lot. But I feel like I'm going to have such a hard time not shipping Mei with Rihito. He's so great and he offered to be her sword and then carried that out and they spend all their time together and romance is forbidden! This makes my mind go places. Maybe something about his mysterious past will be revealed soon that will change things.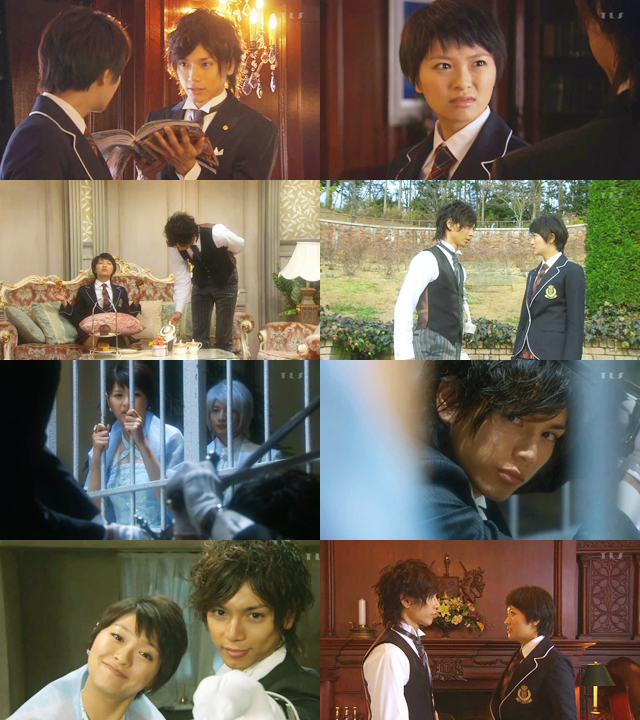 Though actually it's a bit of a problem for me with some of the other butler/lady relationships. "She's the one and only lady for me"? C'mon. I hope they keep up with introducing the backstory of the students/butlers in the coming episodes.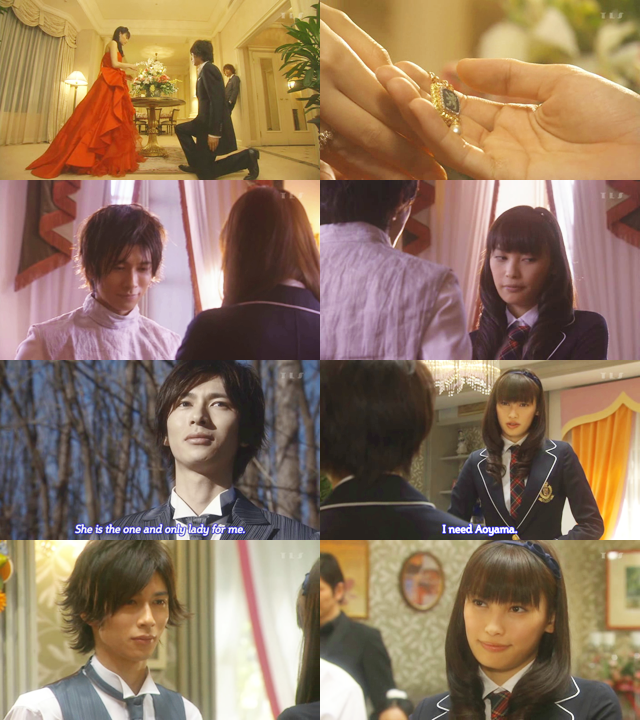 In other news, Kiba is the cutest.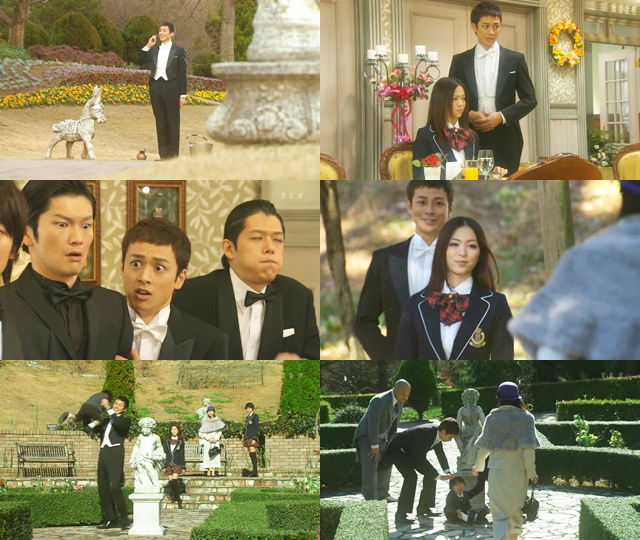 GUYS. I don't even know why this was so long. I meant to include, like, four caps. I think I needed a break from my more intensive
Coffee Prince
spamming. XD
Current Mood:
giggly