Spoilers for most of episode nine!
Watch out, super image-heavy because I'm crazy about image quality!
Alright, so I've had this in pieces for a while but I thought I'd go ahead and post what I have together. There are too many fandomy things I want to work on! Also, since I love
Coffee Prince
a ridiculous amount, these picspams always turn out to be bigger projects than intended.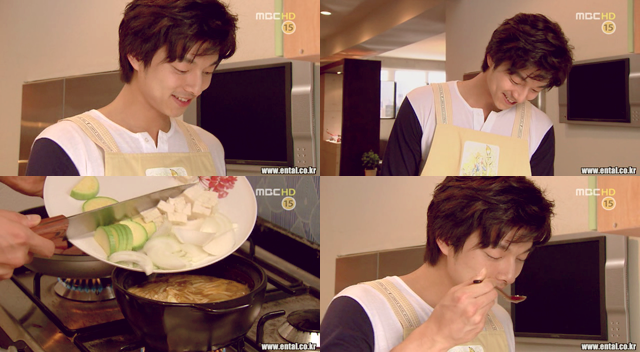 Aw. He's just so happy to be cooking breakfast for Eun Chan, bless his heart.



Han Kyul is such a big kid. It's adorable.
And Eun Chan wakes up almost as gracefully as I do. ;) Her hair in this scene is fantastic.
Kudos for the realistic bedhead, stylists!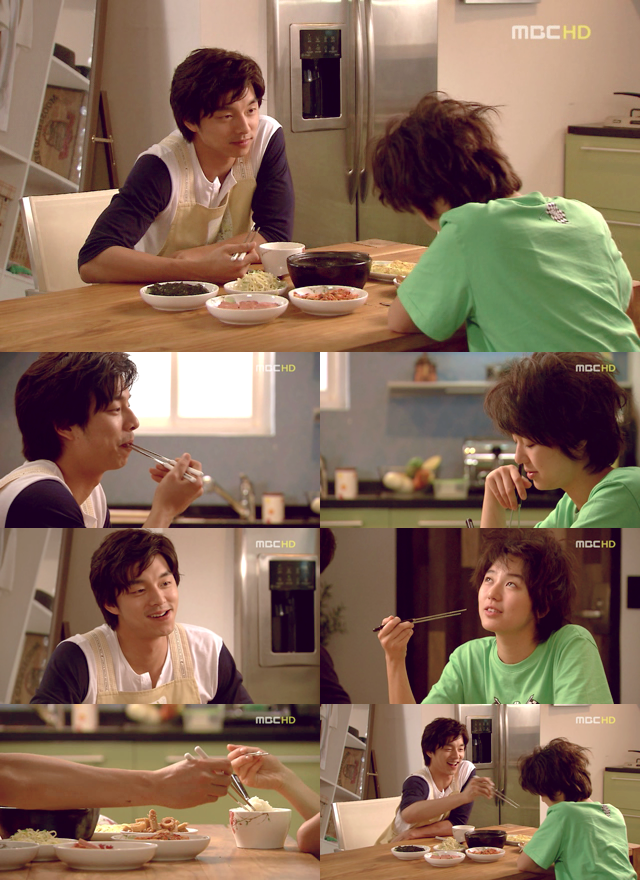 Looks at the way he looks at her. And gives her food. Oh, he had no chance.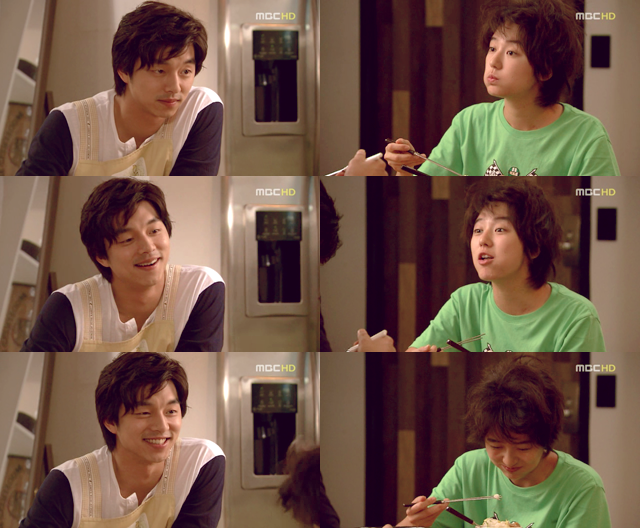 More EPICALLY ADORABLE flirting! Gong Yoo's smile is stunning as always.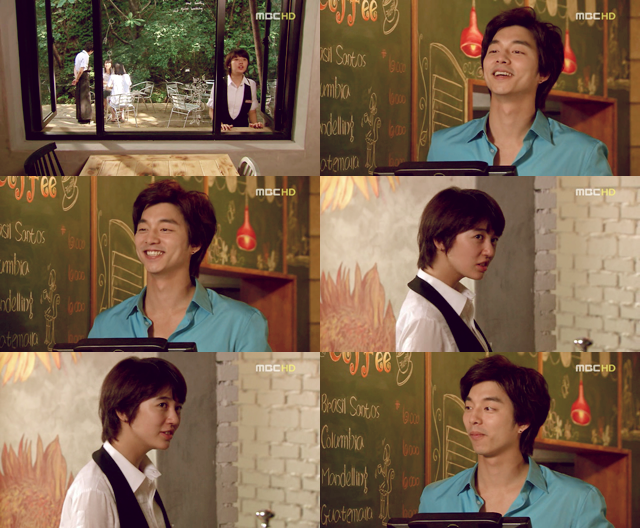 Flirty times continue at the workplace!
It's like "sworn brothers" means they're really dating now.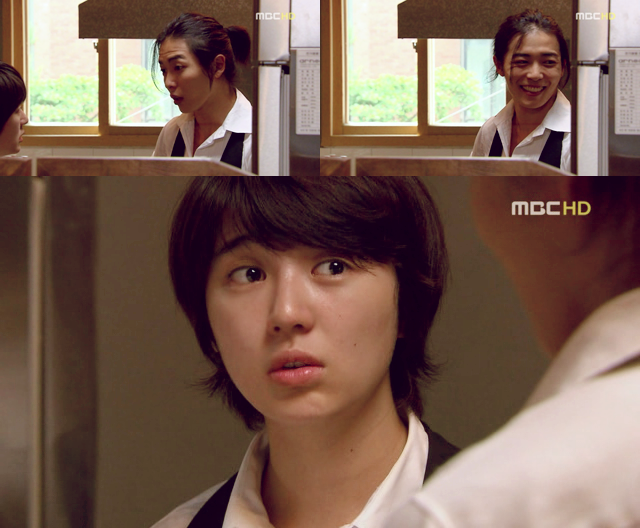 Their coworkers totally notice too.
Hot Waffle Guy: Wow, you guys are so obvious. And he doesn't know you're a girl? Oh, this is going to be a trainwreck!
Eun Chan: *expressive face of dismay*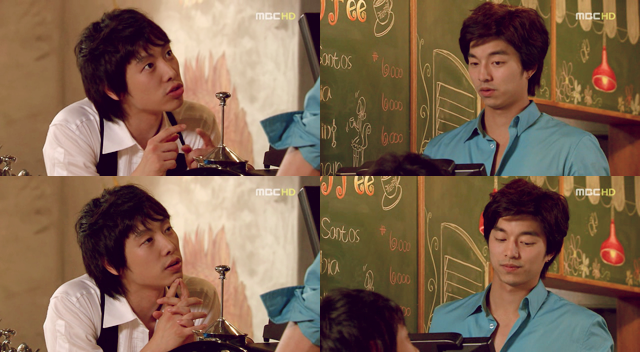 Meanwhile:
Ha Rim: So, you got over your hang-ups and you guys are totally a couple now?
Han Kyul: *looks guilty*
Ha Rim: Hmm, interesting. I wonder what I should get you guys for your commitment ceremony.
Han Kyul: *cannot even meet his eyes*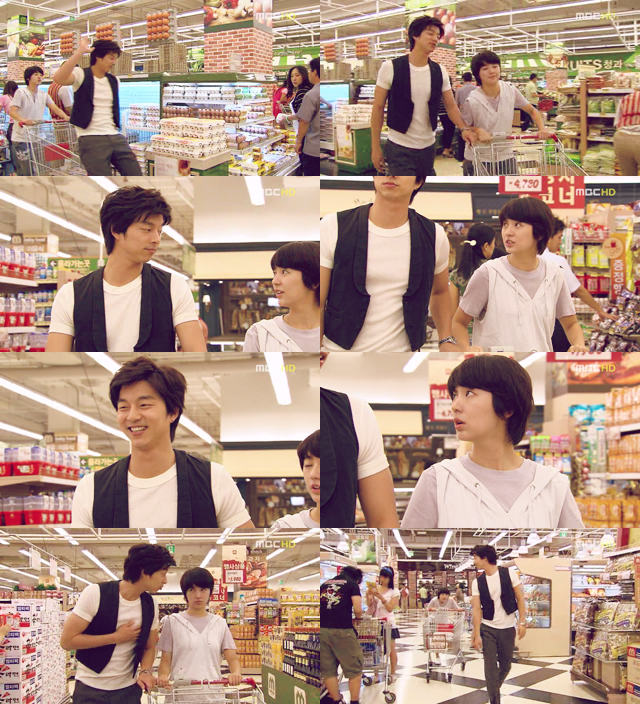 So, they decide to move their flirting to a less public venue... like the grocery store!
Eun Chan asking him about his dating history and Han Kyul takes this opportunity
to assure her he's dated many, many girls successfully (before Eun Chan came along).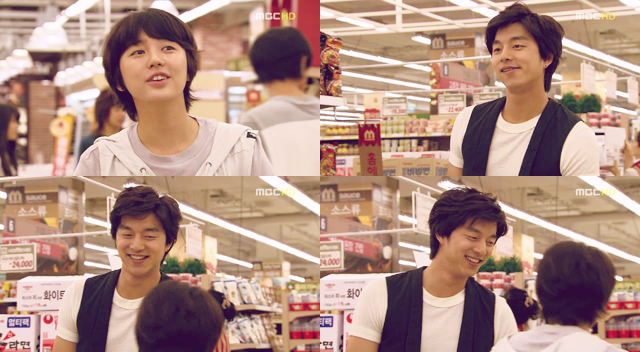 This is the implicit caption for everything but... they're so cute.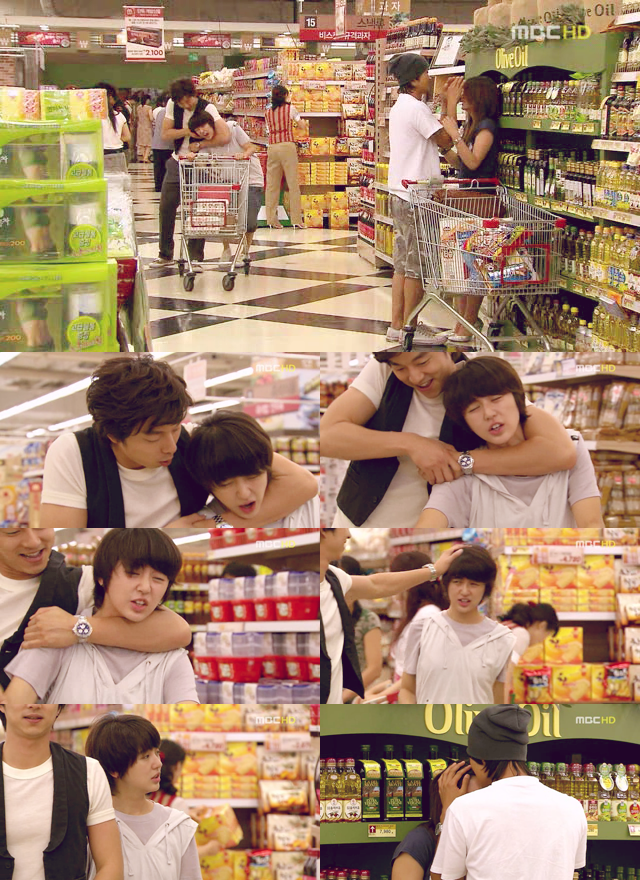 Then there's this great little moment when Wrassling!Eun Chan/Han Kyul pass a
normal affectionate couple in an aisle. Eun Chan's face when she's looking at the
average couple just kills me. Aw, My Chan, you guys are even cuter than those
normal people! You just have issues!



Aw, Coffee Prince boys with their antics!
Spontaneous swordfights with teapots and mopping turning into a dance routinue?
This is the best place ever!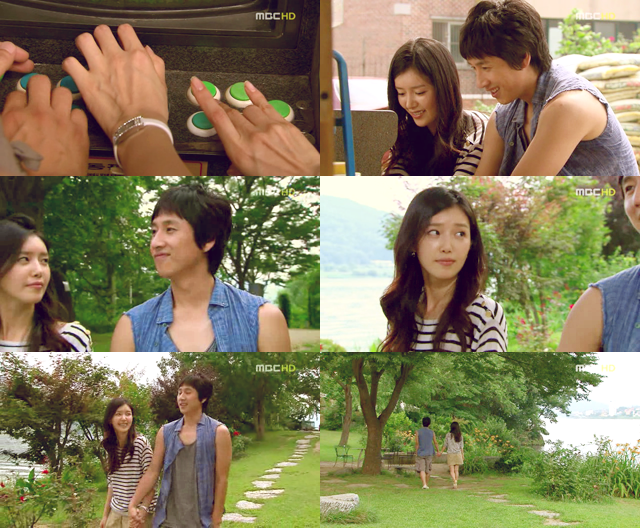 Oh, secondary couple! I actually can't help liking them and hoping they can work things out.
I'm not sure if their past history has messed them up beyond repair, but I like how they
actually talk about problems and don't shy away from tough subjects.
Plus, they go and play arcade games together! That's adorable!



It's just so sweet, how much comfort Han Kyul gets just by talking to Eun Chan.
The look on his face when he's staring up at her window kills me. You are so in love.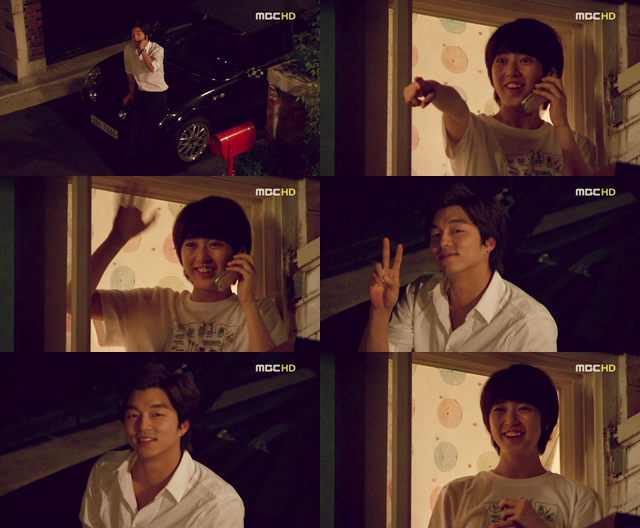 And then her face when she realizes he's right outside! She's so excited and happy! Oh, my heart.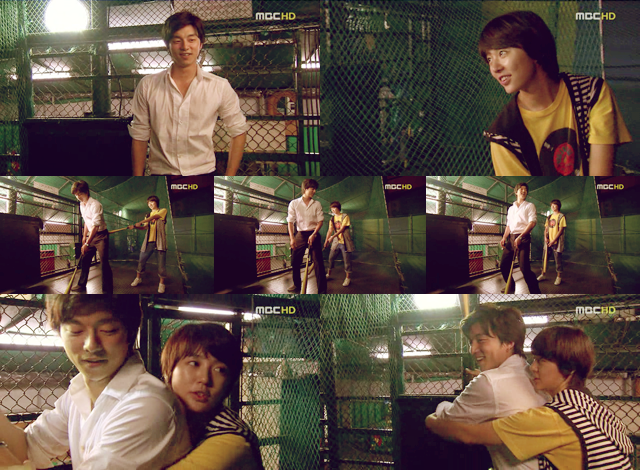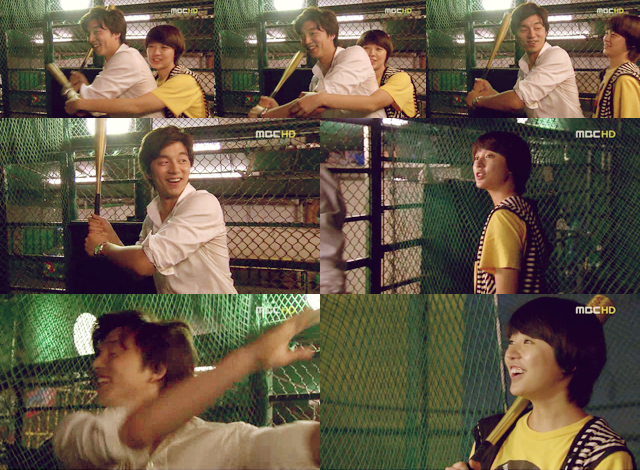 OH SHOW! NEVER CHANGE!
I love that Eun Chan never passes up an opportunity for some close physical contact!
She's so shameless and I LOVE IT. :D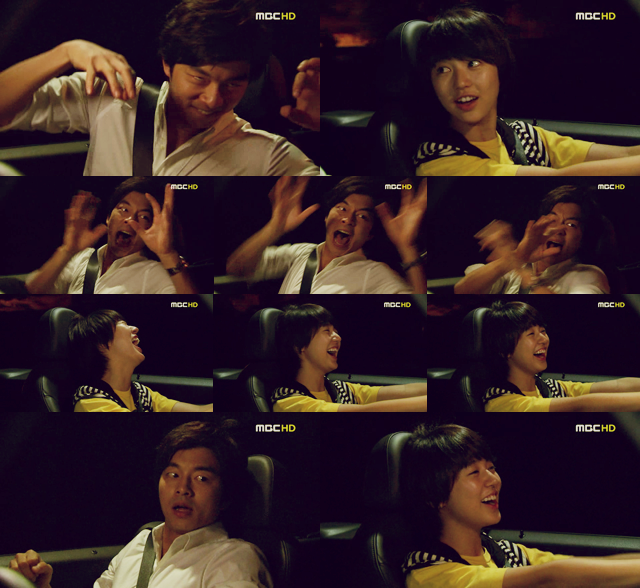 HAHAHA BEST FACES EVEEEER!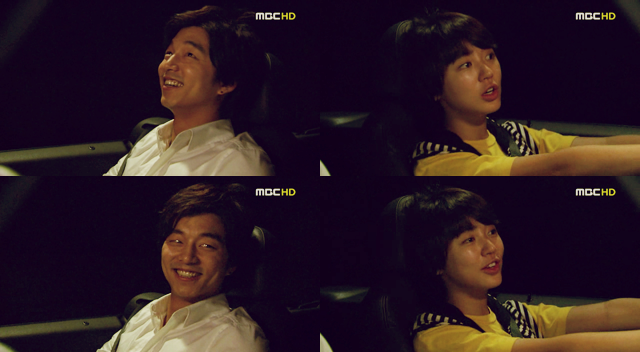 CUTEST COUPLE OF THE WORLD, Y/Y. IT ISN'T EVEN A QUESTION.
Now, you guys may be wondering why the amazing ending of episode nine isn't here. That's because I felt the need to go and do something a little special with it. Oh, Becky, why can't you do anything halfway? For the rest of Coffee Prince, I might just have to not even open my capping program and just *gasp*
not post pictures
. ...But that's not very likely.
Current Mood:
working
Current Music: Blueberry Pancakes - Fink