What I'm Trying to Say
A Coffee Prince Ep 9 Picmix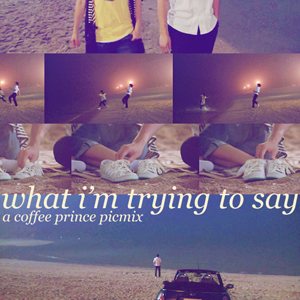 *Psst, "picmix" = picspam + fanmix.

Spoilers for the best scene of episode 9!
No seriously, it's really good and I'm going to spoil you for it.
Image heavy, dial-ups beware.
Featuring music from Azure Ray, Stars, Sarah Harmer and Joshua Radin.


Alright, guys. I've finally finished putting together a little something for the most awesome scene in
Coffee Prince
thus far! You knew I wouldn't be able to resist. This originally started off as a single scene picspam for
picspammy
's challenge this month. However, I spent so many hours in Photoshop, capping and resizing and recoloring, that I got super into the playlist I made for background mood music. And since the song
"Across the Ocean"
was so essential to the power of the scene* and I love that song so freaking much, this project quickly became a hybrid picspam/fanmix (I'm calling it a picmix, because I'm just clever like that. XD). So there are seven songs overlaying the shifts in the scene, with hopefully not
too
distracting lyrics laid over the picspam. I hope you guys enjoy!
*By the way, I completely flipped out (WITH GLEE) when they played that song. Azure Ray is currently one of my favorite bands. I could not have chosen a more perfect background song, even in my most wild fandomy dreams.
Coffee Prince Music Supervisor, please marry me.
P.S. - If you're looking at this without having seen the show, the reason this whole scene is so heartbreaking is because the lead guy (Han Kyul) thinks that the lead girl (Eun Chan, in the yellow shirt) is actually a
guy
. And since he's always been very straight, this is causing him a lot of sexual orientation confusion and angst. Also, I made an introductory picspam/pimp post for the show
over here
. And go!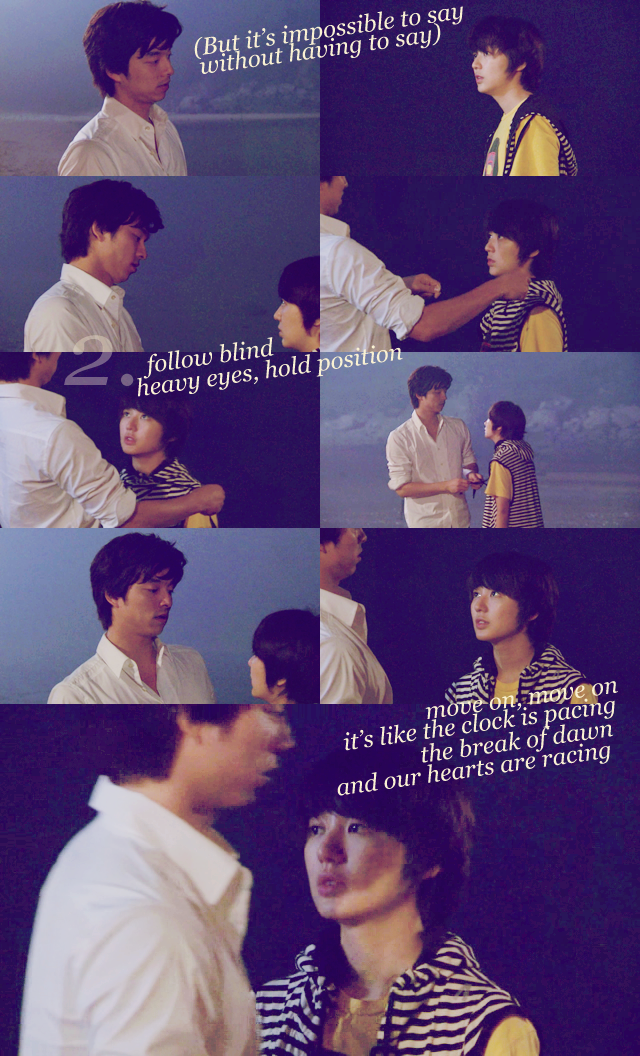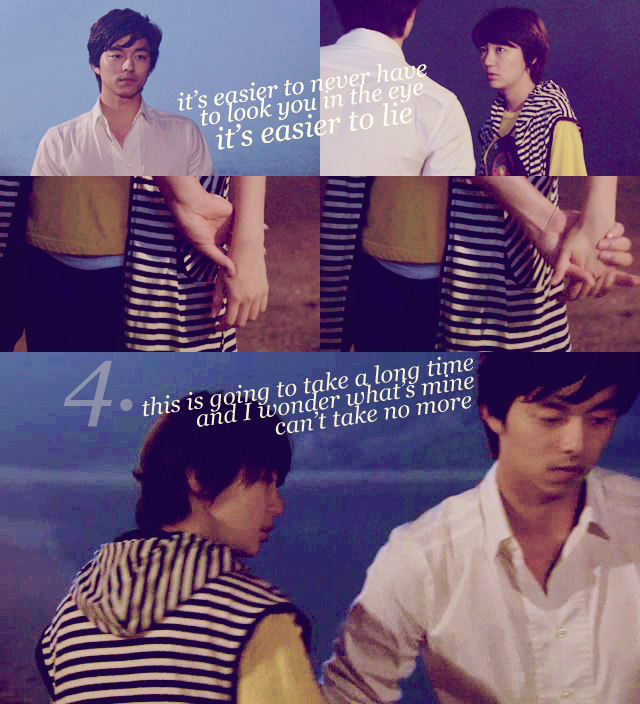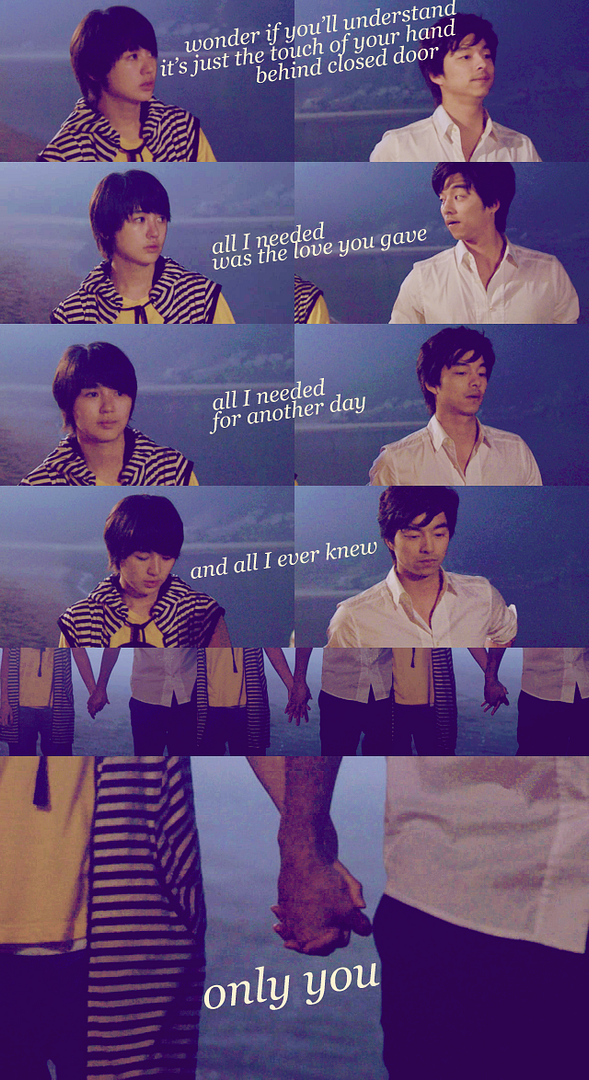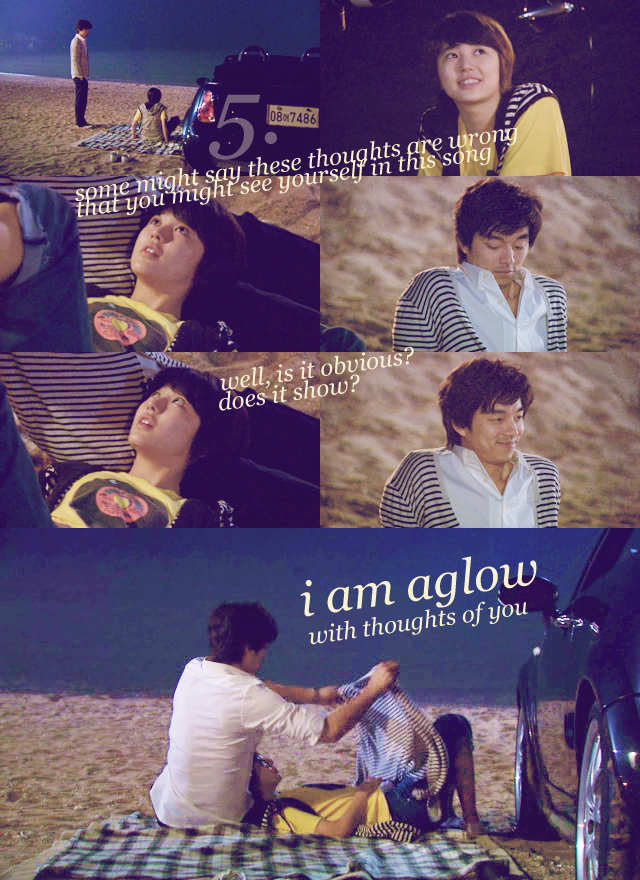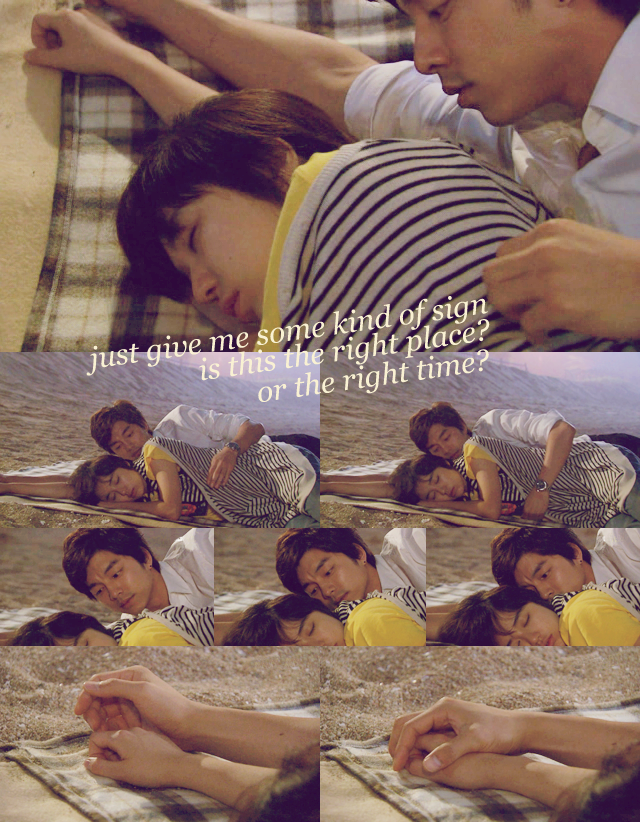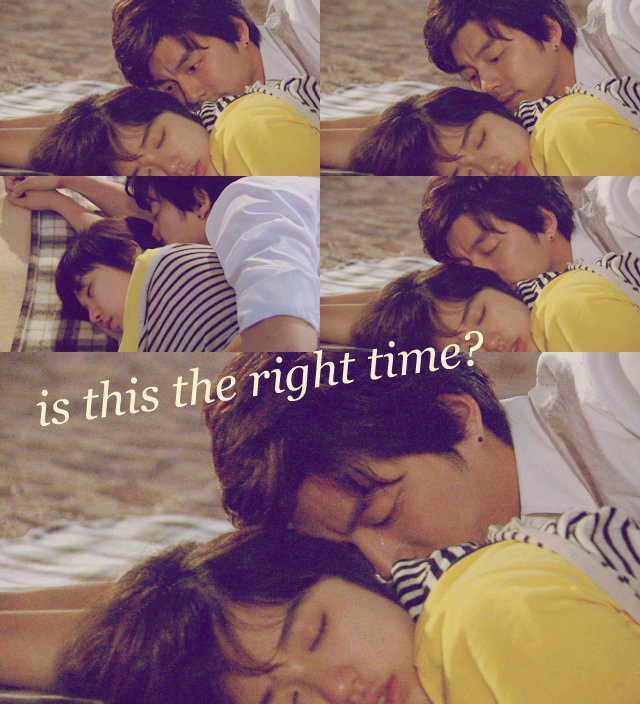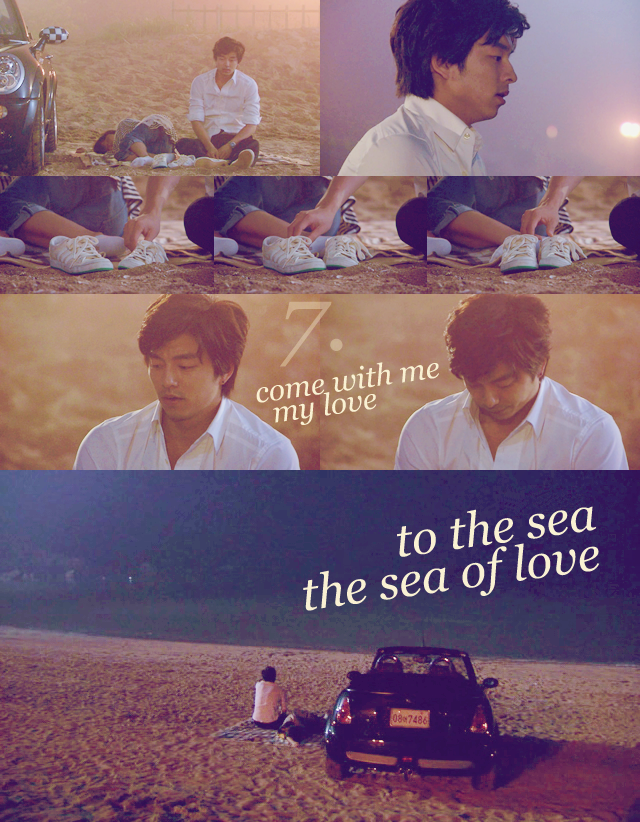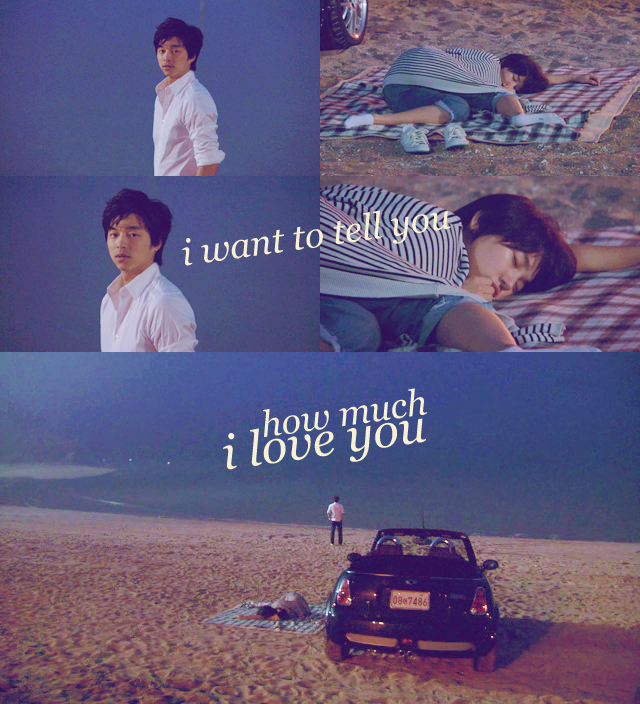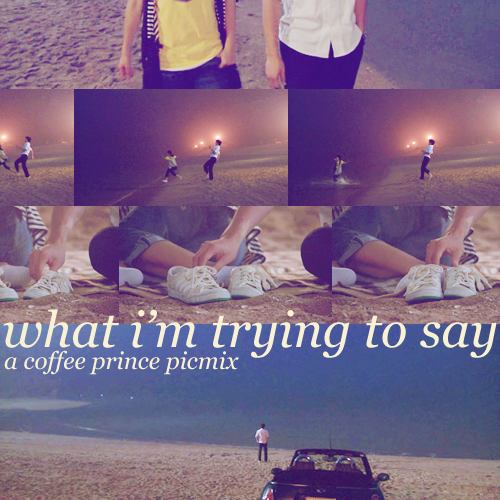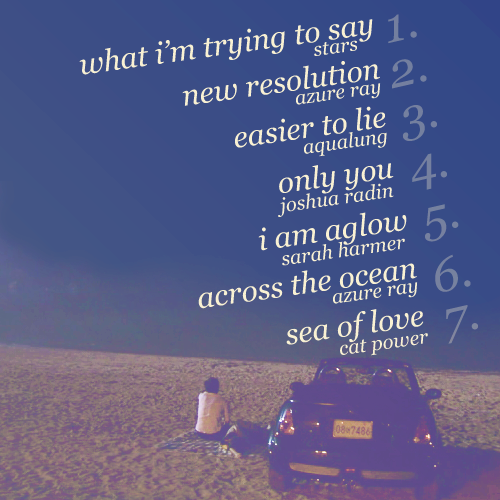 1. What I'm Trying To Say
[Full Lyrics]
Stars
2. New Resolution (TPS Mix)
[Full Lyrics]
Azure Ray
3. Easier to Lie
[Full Lyrics]
Aqualung
4. Only You
[Full Lyrics]
Joshua Radin
5. I Am Aglow
[Full Lyrics]
Sarah Harmer
6. Across the Ocean
[Full Lyrics]
Azure Ray
7. Sea of Love
[Full Lyrics]
Cat Power
Download Zip (34 MB @ MegaUp)
As always, I love comments! Just don't spoil me as I'm moving through this show at a very contented snail's pace.
Also, please don't use the picspam for your own art. It's kind of ridiculous how much I fidget with the coloring.
Thanks for looking/reading/listening! :D
Current Mood:
happy
Current Music: Blueberry Pancakes - Fink