OH SHIT! So this is probably common knowledge for drama people who also follow Arashi, but I had no idea! In 2005, they did an Arashi-based production of
West Side Story
. With Toma! Can you imagine any group better suited for dance-fighting than Japanese boy-banders? Right?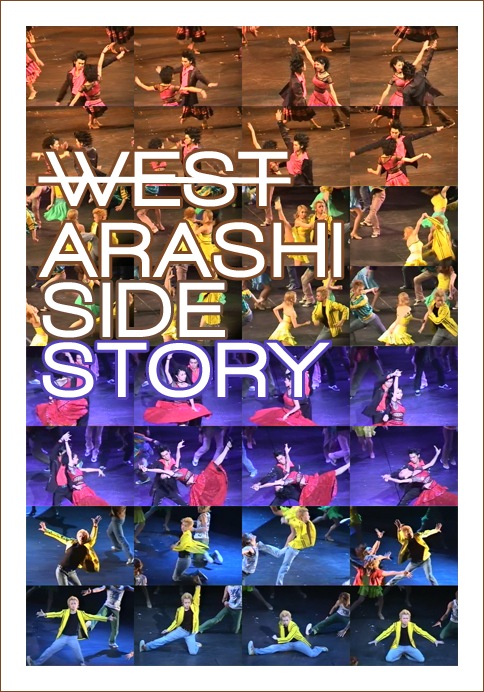 Oh my god, what a fandom collision! Classic music theater and hot Japanese guys? Yes, please. Normally I find the whole Johnny's Entertainment thing a little creepy but this gimmick is so right up my alley!
Of course
, I had to go track down a fancam copy, so here's my notes and screencaps:
Cast:
Tony: Sho SAKURAI
Bernardo: Jun MATSUMOTO
Riff: Satoshi OHNO
Maria: Miou KAZUNE
Anita: Izuru AMASEI
Action: Toma IKUTA
Chino: Shunsuke KAZAMA
A-Rab: Shoon Yamashita
Baby John: Yoshikazu TOSHIN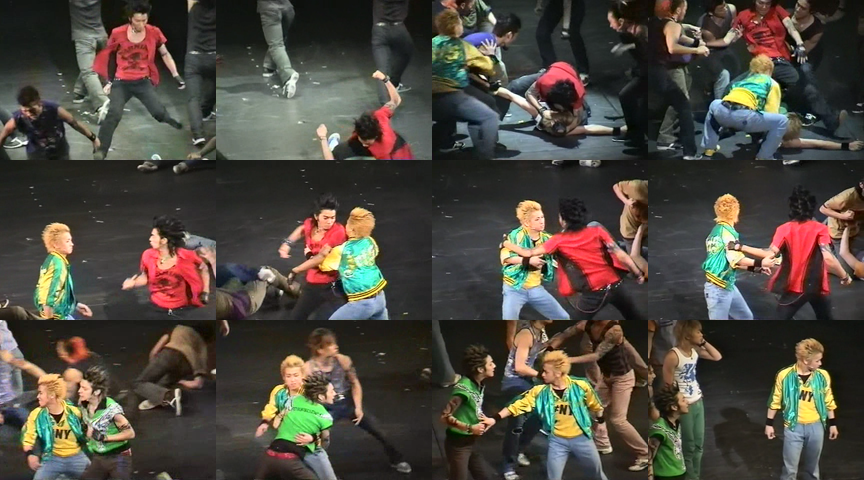 Ohno as Riff and Toma as Action. I must say, I haven't had a chance to see Ohno act in any dramas yet, but he really killed it as Riff. Awesome job. And how can you make Toma even hotter? Why add some awesome spiky hair and giant tattoos, yes! :D And then Mastujun enters as Bernardo. How fucking amazing is that casting? Yeah, hit it Matsujun!
"Iku ga, Shark." <3
It's hard to see but Toma made a great FACE when Riff picked Tony as his lieutenant. Also, I loved the girl who played Anybodys. She was so cute and tough.
High kick!

As Action, Toma has it pretty sweet. He gets to yell in people's faces and lead a lot of the dance breaks. Including the snapping group, watch out!

And snap!
Hahaha, I love the end of "The Jet Song" It's like one big, sassy, runway-worthy walk forward for Toma. XD
Look at that magnificent hair! And hot ladykiller action! Hands on the ass, I love it Japan. <3 ...Now make your embracing generally less awkward.

Action and Anybodys' dance!

Riff and his ladyfriend are rockin' it! The
highs kicks
and the
hip grind
and the
lift
kind of kill me. In the best way.
There's no way to capture how well Matsujun does the dramatic gesturing. It's fabulous in motion.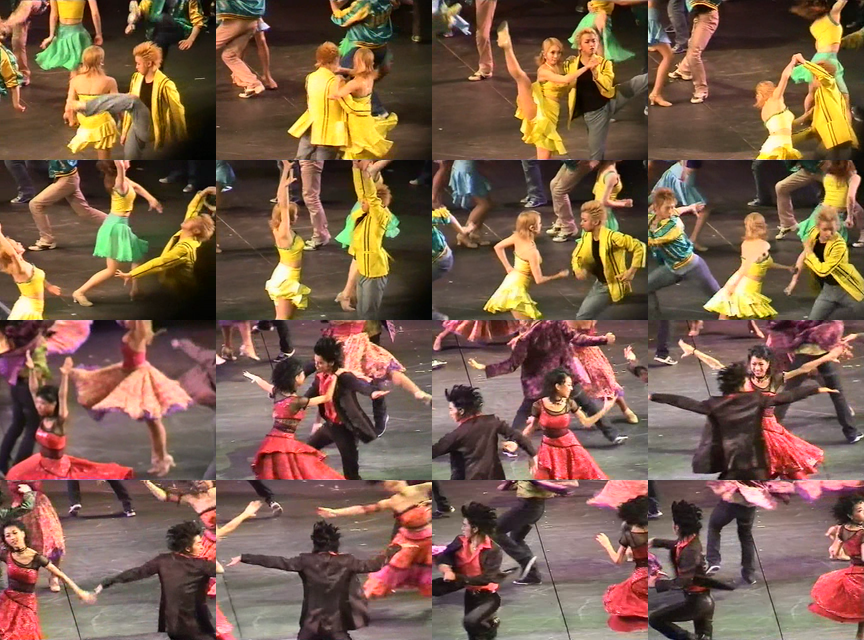 MAMBO! (Sadly, we didn't catch the Sharks' "MAMBO!" We later miss the really cool synchronized moving as a group too. Hey, just because you only care about Matsujun on the Sharks doesn't mean you should neglect them!)
Matsujun doing the hip-swivel is amazing though.: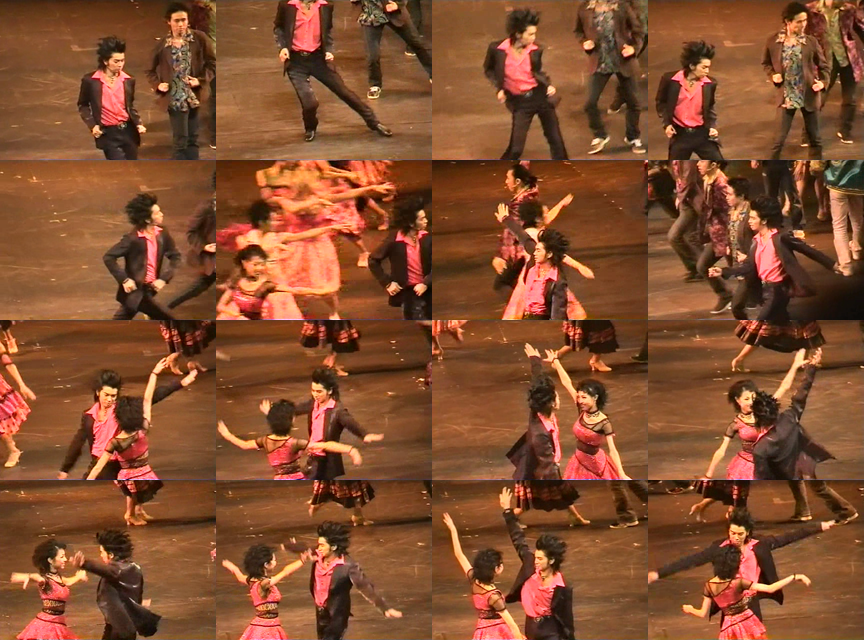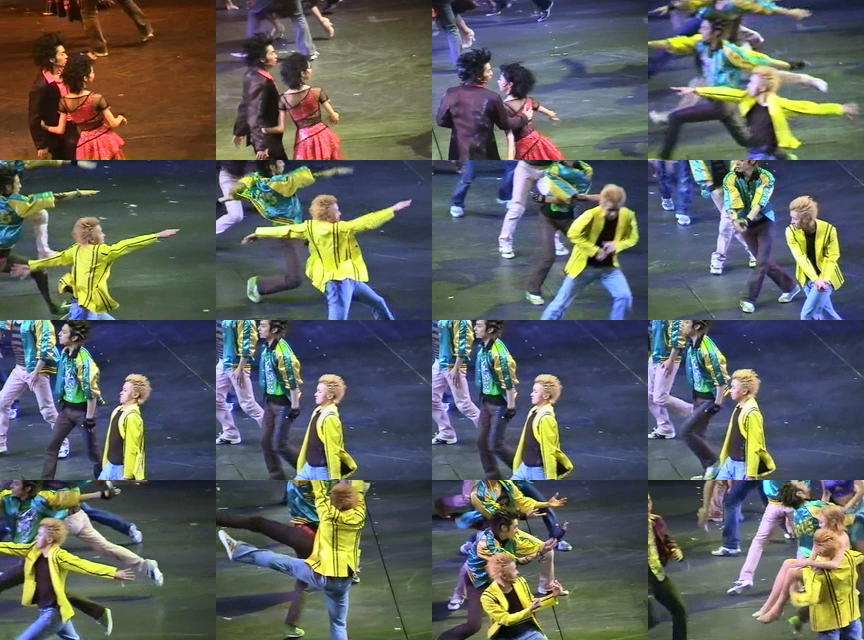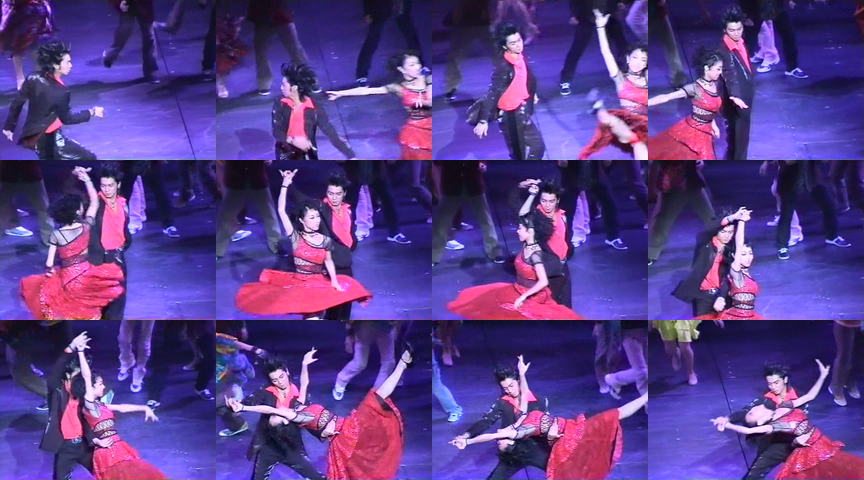 The dip is hottest part! I seriously loved the girl who played Anita and Matsujun dances with
attitude
. <3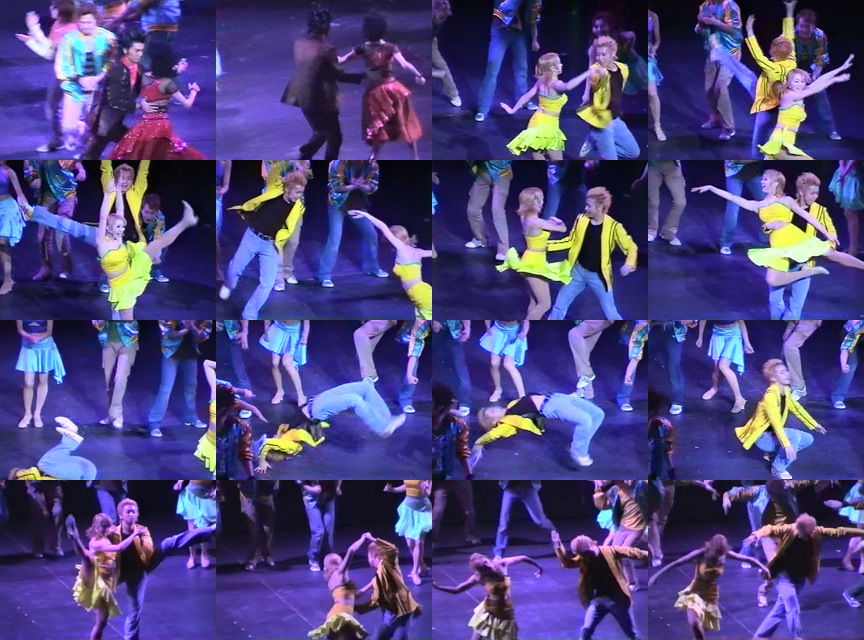 Ohno's high kicks are consistently impressive!
When Matsujun gets up in your grill, he really goes all out.
Damn. You should get to persuade people with your sexy more often!
Hahaha, I can't even tell you how much of a kick it was to see Matsujun get all handsy and gesture dramatically! Oh, bb, you were meant to be a ~hotblooded Puerto Rican~. XD "Buenos noches! Etcetera, etcetera, etcetera." You crack me up! ...Wait, isn't that the catchphrase in
The King and I
?

"Got a rocket in your pocket, Toma?" His
not this crap again
face! XD

How was Ohno's dancing you ask? Why just
pretty fucking fabulous
. <3
I love this routine so much. <3 Just play it cool, boy. Reeeal cool. *fingersnaps*
Tonight Quintet! That totally my favorite song of the show in its super-dramatic, sung at counterpoint glory. I haven't mentioned it previously, but I have a love/hate relationship with the person who shot this video. Love: that she shot a fancam so I can see this show at all. Hate: That she doesn't bother to even aim the camera vaguely stageward if there isn't a hot guy to focus on. I wanted to see Anita and the Shark Girls do "America", damn it! That is one of the best-known numbers in the show!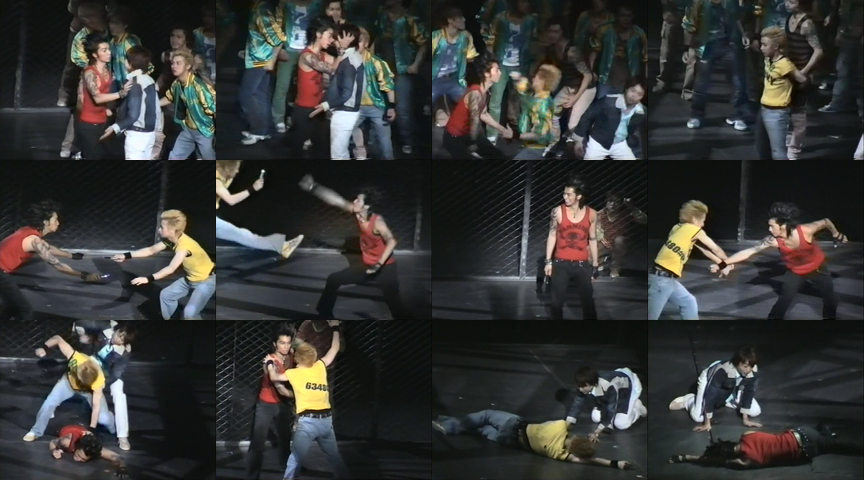 FIGHT TIME. Matsujun continues to be hotly psychotic and up in people faces (mainly, Sho's) until Ohno strips off the jacket (SERIOUS BUSINESS GUYS) and they do the real fighting. And then, of course, Tony tries to stop Riff from killing Bernardo and gets
Mercutio
Ohno
Riff killed and kills
Tybalt
Matsujun
Bernardo thereby eliminating most of the reasons I'm watching. :(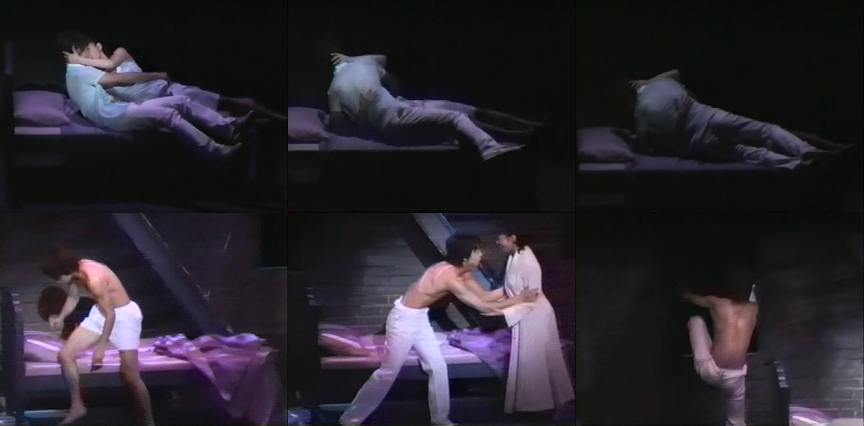 I haven't talked much about Sho/Tony becuase I don't know Sho very well and, let's face it, Tony doesn't get to participate in the
cool
dances. But rest assured, he's been making out with Maria and fleeing her bedroom in a state of undress so that's pretty exciting.

Officer Krupke time! Which is pretty much worth the price of admission because you get to see Toma: sing lead, do slapstick, play paddycake, and hump some guy's leg!
Very somber and precisely organized curtain call! Japan, you guys did that so
seriously
. And the audience doesn't whistle or yell or anything. I have a new appreciation for NY theater audiences! Thankfully, Matsujun totally broke his straight face and smirked so I know they're not ROBOTS. Oh bbs, it's been fun!
...Damn, did I make this thing long enough for you? I was serious when I said you won't really need to watch after going through this whole picspam (ALTHOUGH YOU SHOULD SINCE IT'S MUCH BETTER IN MOTION). I have odd passions, you guys.
Current Mood:
weird