Hey all! To celebrate (and mourn!) the end of
Hotaru no Hikari
at
dorama_watch
today, I decided to do a little picspamming of the second-to-the-last ep!
Warning:
For those of you not following the show, this is
completely spoilery
of everything. :)
Ten Reasons Hotaru and her Manager are THE BEST

A Hotaru no Hikari Episode 9 Picspam


After really digging episode 8, I loved this ep too! Finally we're actually
talking
about the fact that Manager is in love with Hotaru and acknowledging that their living situation is perfect for them. That's the implication always but I'm glad the OTPness is out in the open now.
Favorite parts (which is pretty much all of it):
1. But I like how you chug beer straight out of the can!
Hotaru is trying to burn the candle at both ends and be put together at home as well as work! She
pours her beer into a glass
and Bucho is suitably ALARMED. (I love how odd that sounds when it makes perfect sense for them. <3)
2. Psych!
Bucho is such a failure at actually coming out and saying what he wants to say, as is part of his ideal "when I next really care for someone" situation. However it's all because he's repecting her choices. It breaks my heart (in the best way!) to see him come so close and reel himself in though!
Attempt
#1
: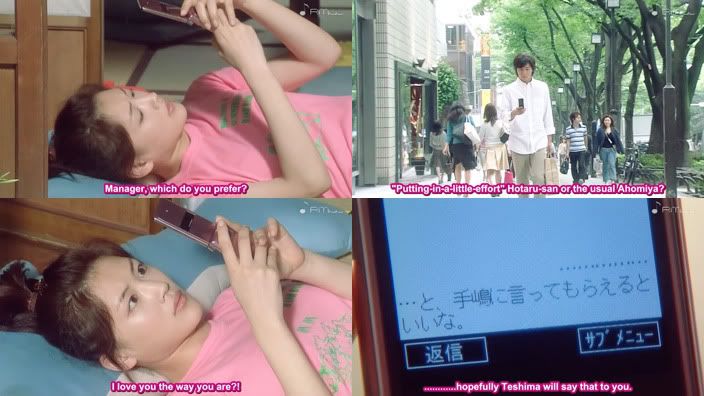 Attempt
#2
: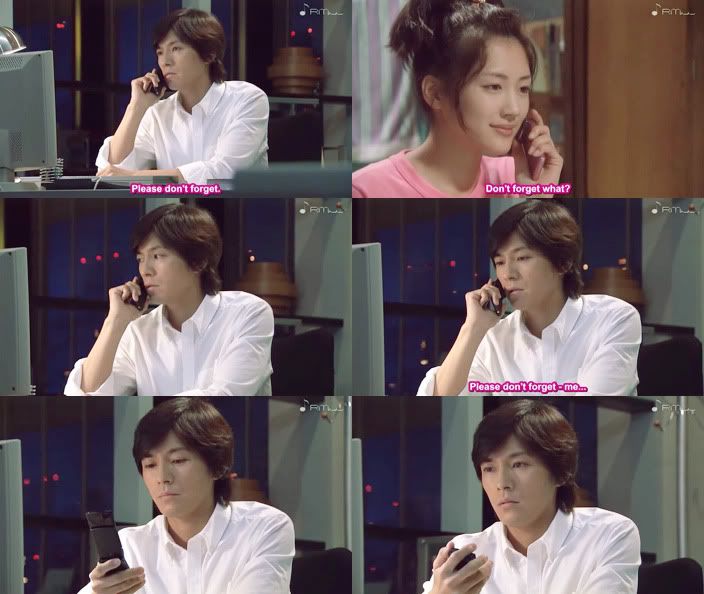 *CRIES*
Buchooooo!
3. The way he looks at her.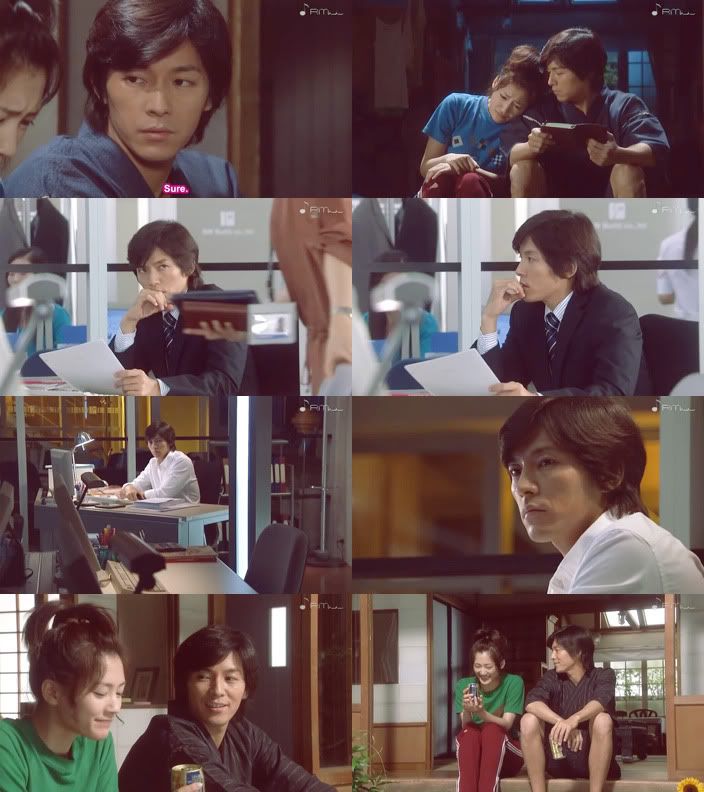 Okay, this theme applies not only to this entire episode but also to the series as a whole. Manager has a tendency to sneak in these glances that tell you everything he's feeling about Hotaru. Sometimes they are directed at her desk. Or sometimes his eyes just blatently follow her around the room. I think the people at work would have gotten the idea sooner or later anyway.
4. Amemiya Hotaru: Duly prepared for being locked in a warehouse!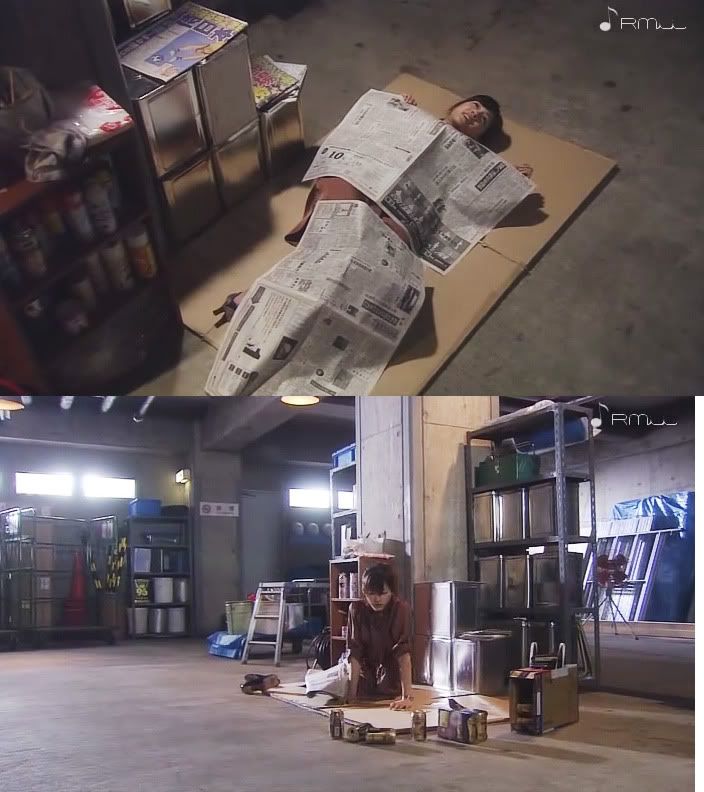 THIS IS WHY HOTARU IS MY FAVORITE. Oh, there's cardboard, newspaper and a crate of beer? Well, I have this covered! (Also, did she just roll over in her sleep and chug a few cans a beer to quench her thirst/hunger? YES.)
5. Every second of the hugging omg!
Wow was this ever a good hugging scene! We first got to have delicious fretting over her safety, Hotaru wishes for her boyfriend (you don't know how right you are!) to save her, then a relief-filled rebuke. AND THEN THERE WAS HUGGING AND IT WAS GOOD.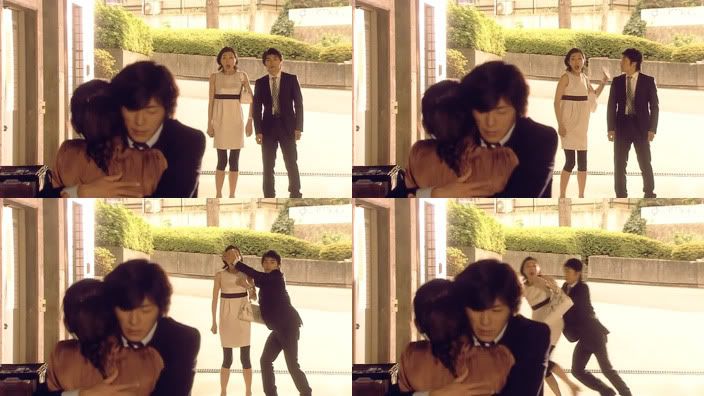 HAHAHA yessss! I absolutely love this reaction shot. Yamada-neesan and Futatsugi have the best silent exchange ever here. Her
"Are you seeing this? OMG!" *hits*
is my very favorite part. <3
But I think the best touch is how after she calls him back to reality, he stills holds on for second and it takes a beat to remember that Hotaru isn't really his. Buchoooo!
6. Hotaru, I'm going to teach you how to live.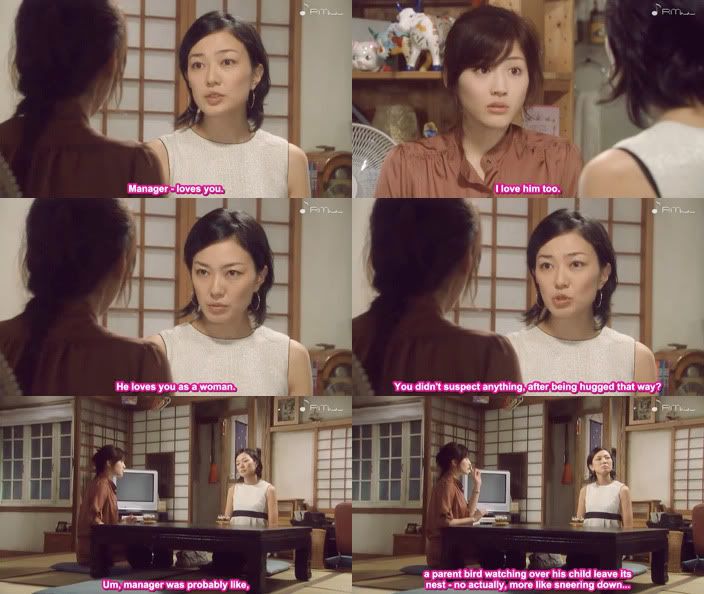 I'm so glad Yamada-neesan is around to explain the the facts of
life
love to Hotaru. I love how plainly and quickly Hotaru says she loves Manager, even if she's still not really getting it herself.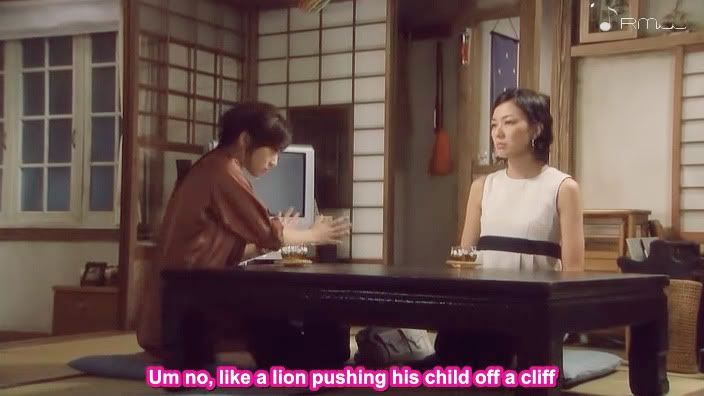 I think this may be THE MOST HILARIOUS LINE OF THE SERIES.
7. It totally is.
I just love them
so much
. I love how life is never dull with them. I love how he's such a pain in the ass sometimes. I love all their nicknames for each other. OH, I totally forgot to include the caps but the following exchange was amazing too: "Bucho, when you were younger you were the type who picked on the girl he liked, right?" "No, all the girls liked
me
." <3!
While we're on the subject:
8. THE HOME TEAM.
Making the same gestures at the same time! Oh, OTP! Even though a lot of the time it's Manager purposefully mocking her out, they really have met in the middle and become a lot more similar to each other. Also, how perfect is it that he uses "we" and assumes that this requires the usual teamwork? He's actually eager to help her organize her boxes.
Then of course, the beer scene pretty much sums up how much they enjoy each other's company
(and how they should never be parted ever)
. Something that used to be
her
thing, is now distinctly
their
thing.
9. Canon recommends more making out.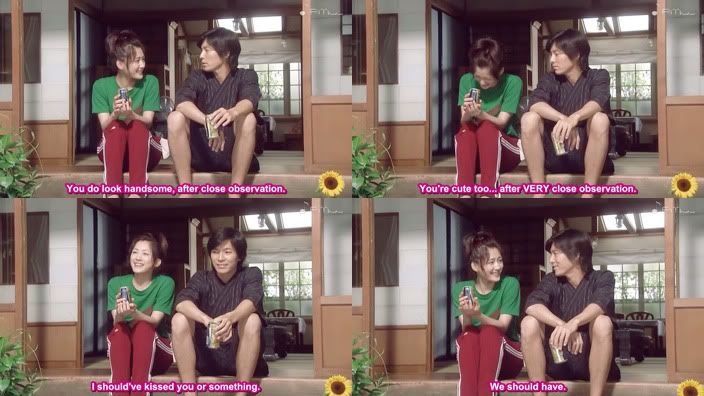 You really really
should
have! DAMMIT, SO CLOSE.
10. Angst in parallel.
These scenes are beautiful in both the way their shot and how emotive they are. There's an emptiness closing in. It just hits both of them so hard, thinking about losing the sense of home they've found with each other. The shots of the mundane, everyday items, her toothbrush and his rice bowl are so poignant. ...I misted up, okay, are you happy show?
Being who he is, he can't help but give her one last push by telling she can never go home again.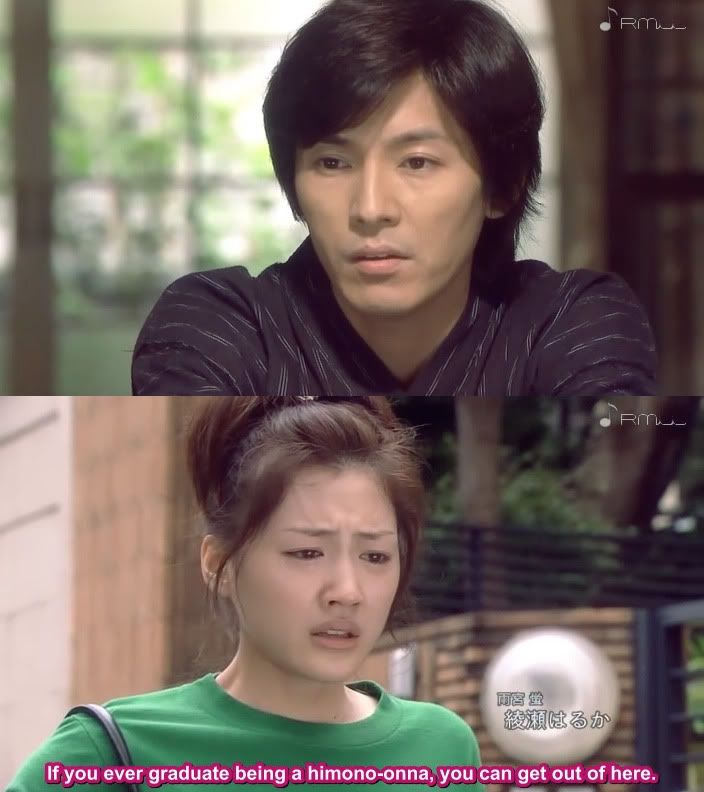 And Hotaru waits until she's out the door to just
break
. FIX IT FIX IT FIX IT.
Only one episode after this and so much is unresolved! Thank goodness this episode was so fortified with OTP, it reassures me that things will turn around somehow at least! Hotaru/Manager was such a sly couple for me, it hit me within the last few eps how much I
need
them together. <3
To the finale!
Current Mood:
hopeful