Okay, this is not at all a Halloween themed post! (I
did
eat a lot of pumpkin bread as it was put together. Mmm, pumpkin. ...Ooh also, you should go over to
dorama_watch
and help us pick some
awesome Asian horror
to watch before we close the polls tonight!) Instead a little drama update: I have fallen for a new show and it's name is
Nobuta wo Produce
!
Nobuta wo Produce Episode 2 Picspam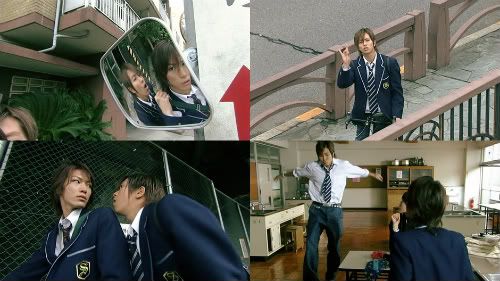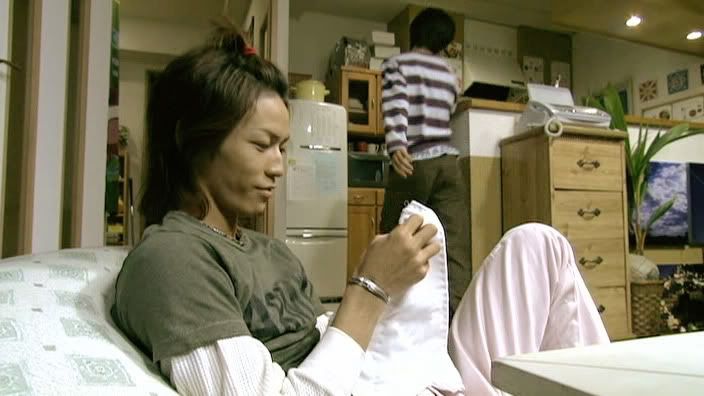 We can start every episode with Shuji being domestic. That would okay by me! HAIR.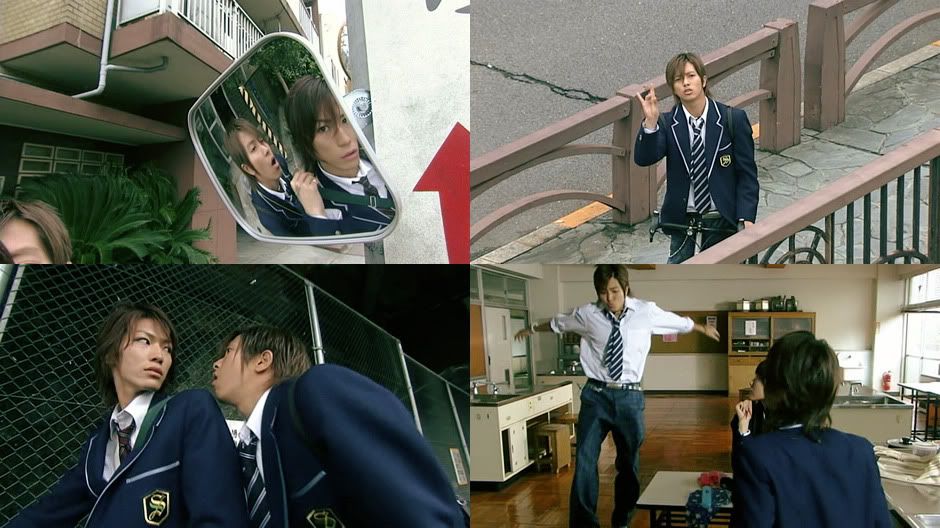 AKIRA. AKIRA WHAT KIND OF CRACK ARE YOU ON. HAVE YOU NO CONCEPT OF PERSONAL SPACE. YOU ARE SO GREAT, ILU. Seriously, I had just how the fastest warming up period to Akira possible. It took one episode for me to go from "I don't understand, is he just stoned all the time?" to "I will follow this crazy train wherever it leads! Never change! ♥" Dammit, Yamapi! I was so sure I was going to be ambivalent about you forever! XD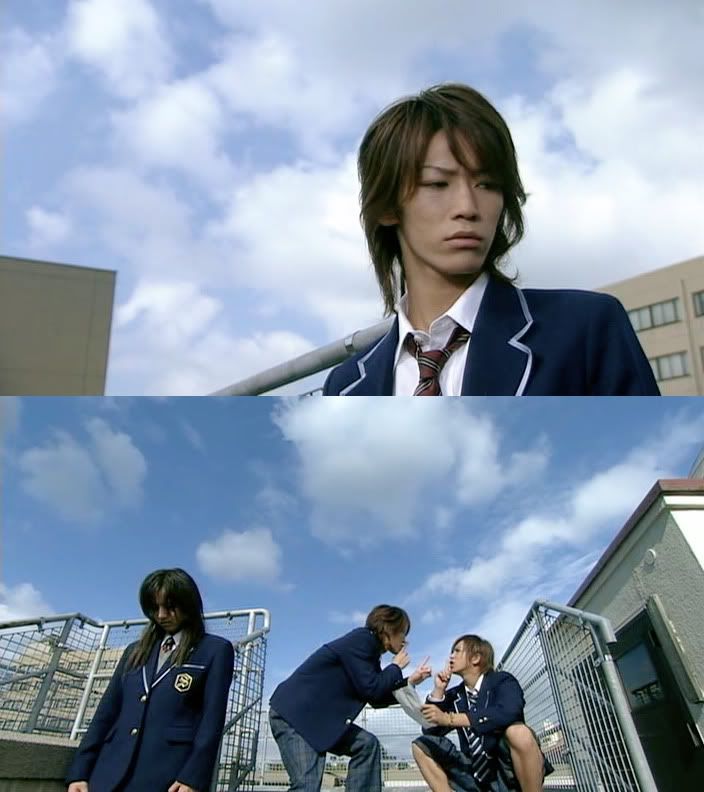 Their secret meeting place is SO PRETTY. CALVES.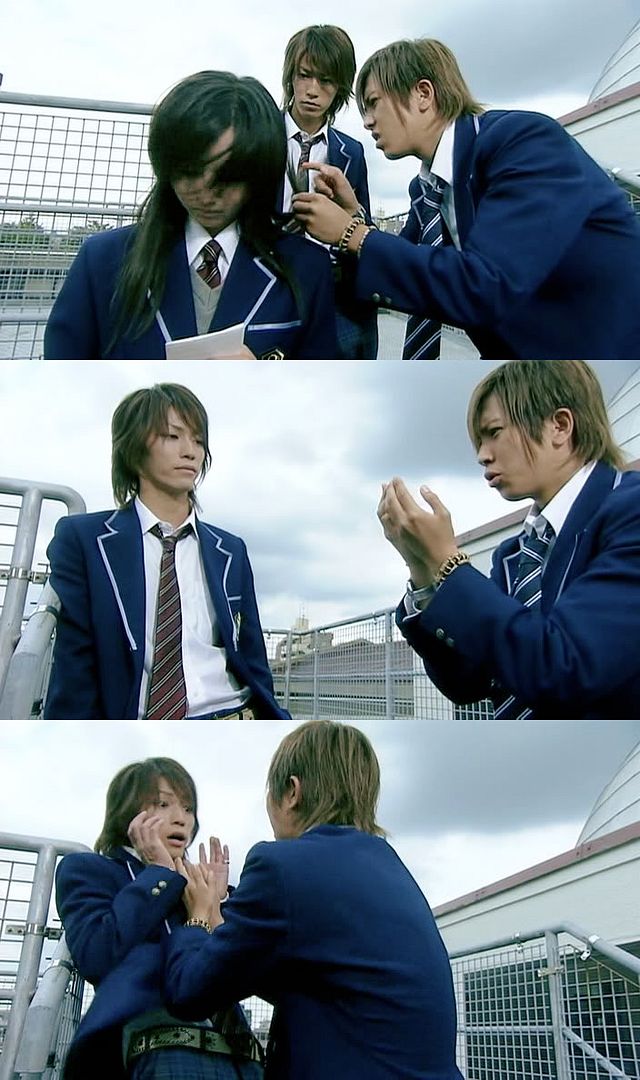 HAHAHA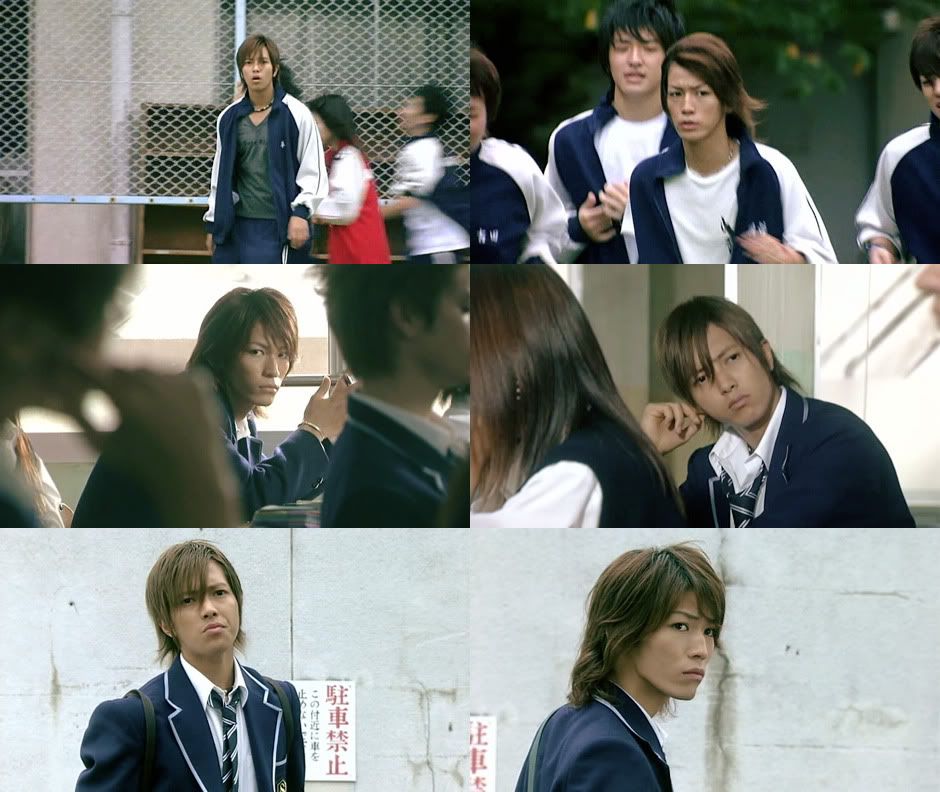 The concerned looks Shuji and Akira shoot Nobuta and each other are definitely ones of my favorites part of the episode. They can't just run over and help her, in the high school world in won't really solve the problem, but you can see how much they want to do something.




Poor trapped Nobuta!



I LOVE THEM SO MUCH. THE THREE OF THEM SHOULD BE A TEAM FOREVER. And the heroic action of the day: a sacrifice of pride! (The roaring is so cute.) <3



Akira had to be informed that she was smiling, not y'know, grimacing! He he gives her such a pleased little smile, I am all a-squee!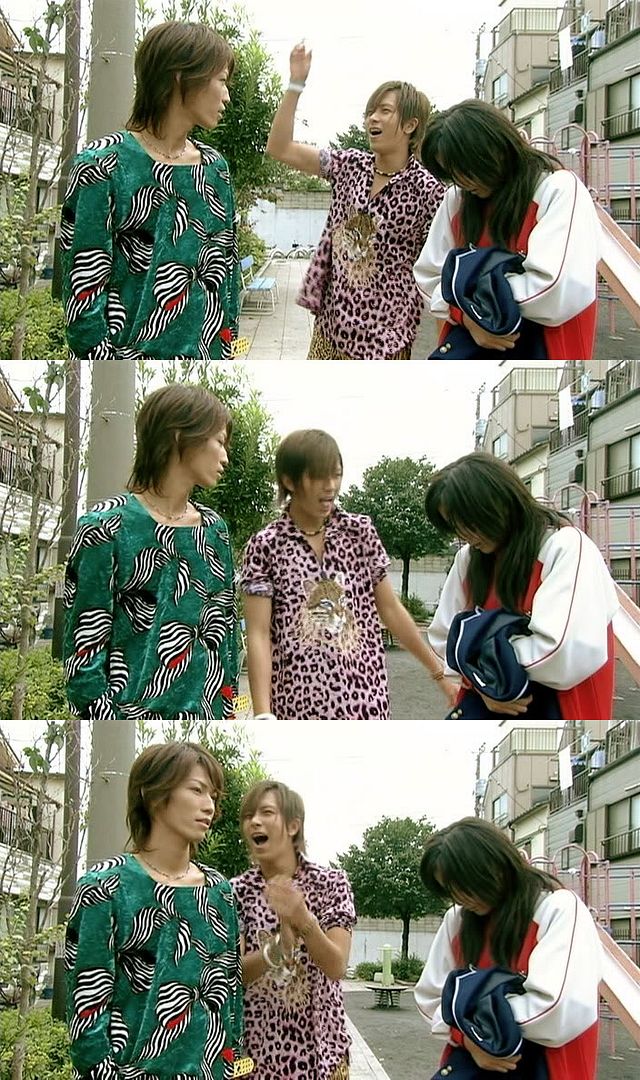 ...and then he seal claps and twirls and generally spazzes out. The world makes sense again!
(His crazy is often so hard to cap but sometimes it comes through perfectly!)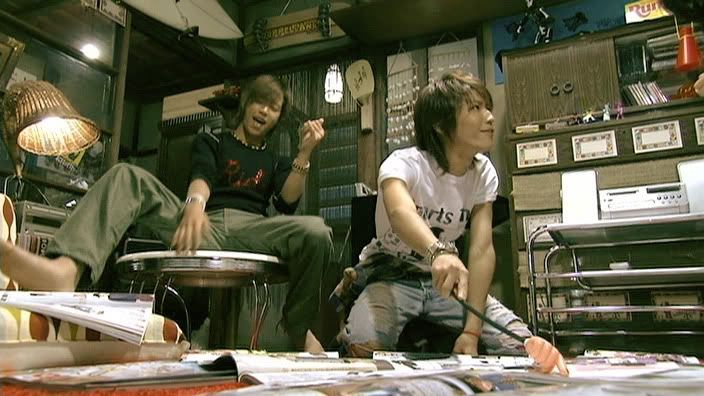 PLAN: MAKEOVER. And it's not just "make her look pretty, it's "what kind of image do you want". Also, AKIRA WHAT THE HELL. ♥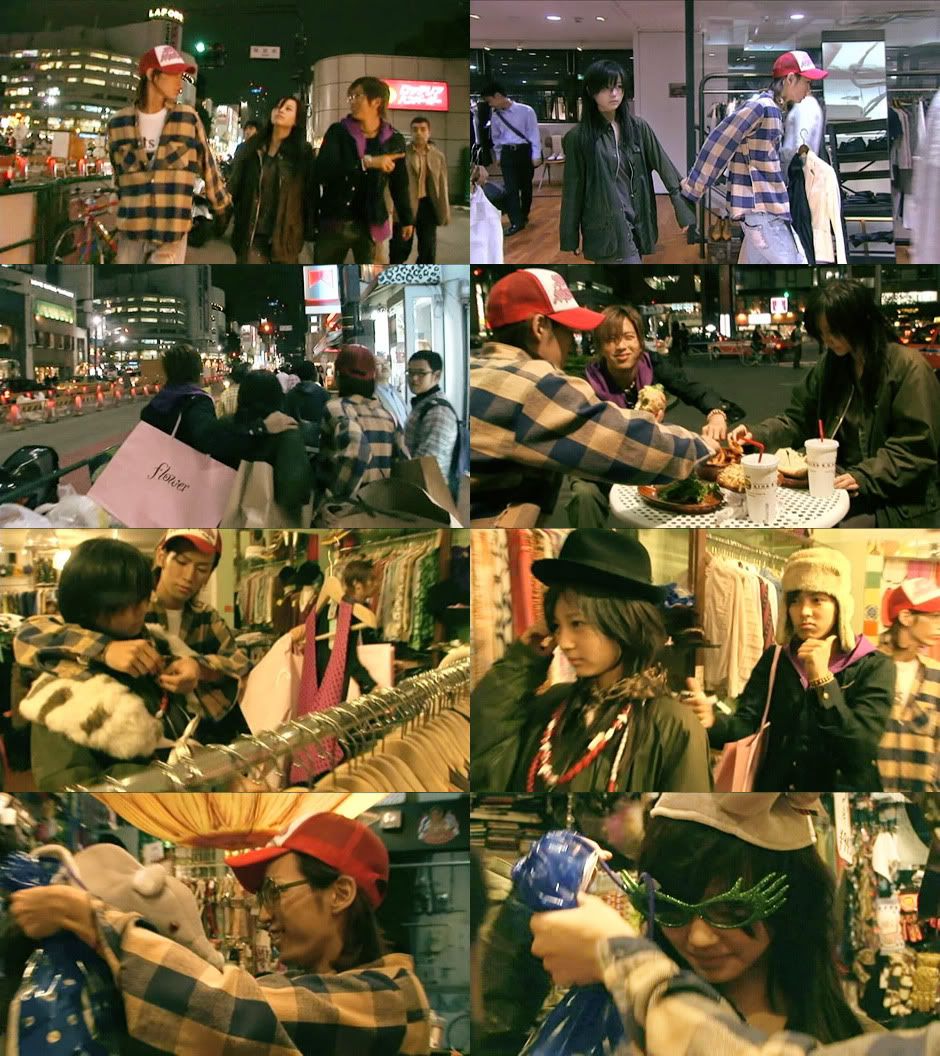 BEST SHOPPING MONTAGE EVER! Basically, I saw this and knew this show had me. OT3 FOR LIIIIIIIFE! THERE IS NO OTHER ANSWER! Shuji is pulling her around by the hand and Akira puts a friendly arm over her shoulder and ALL IS RIGHT WITH THE WORLD.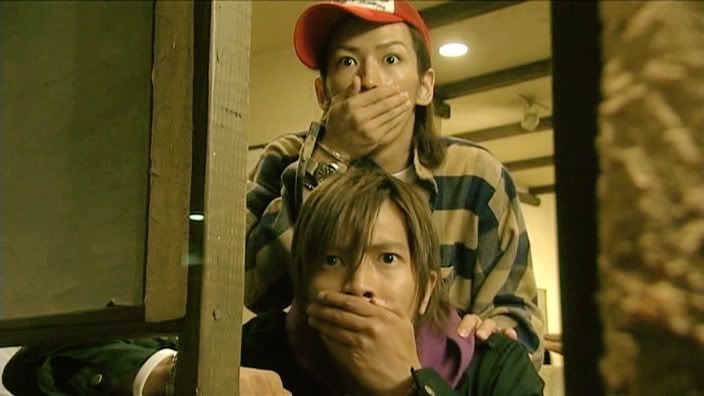 Le shock!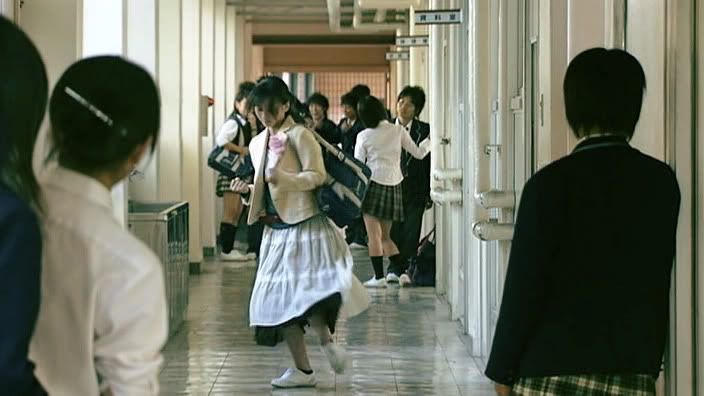 AWWW, THE TWIRL! Nobuta is so determined! She's going to such lengths to put herself out there! How am I so proud when it's episode two! I just want such good things for her.




I really like how realistic this show is about high school. Things can't really change overnight, this is just phase one for Nobuta. ...Though these caps are just here for THE PRETTY. ;)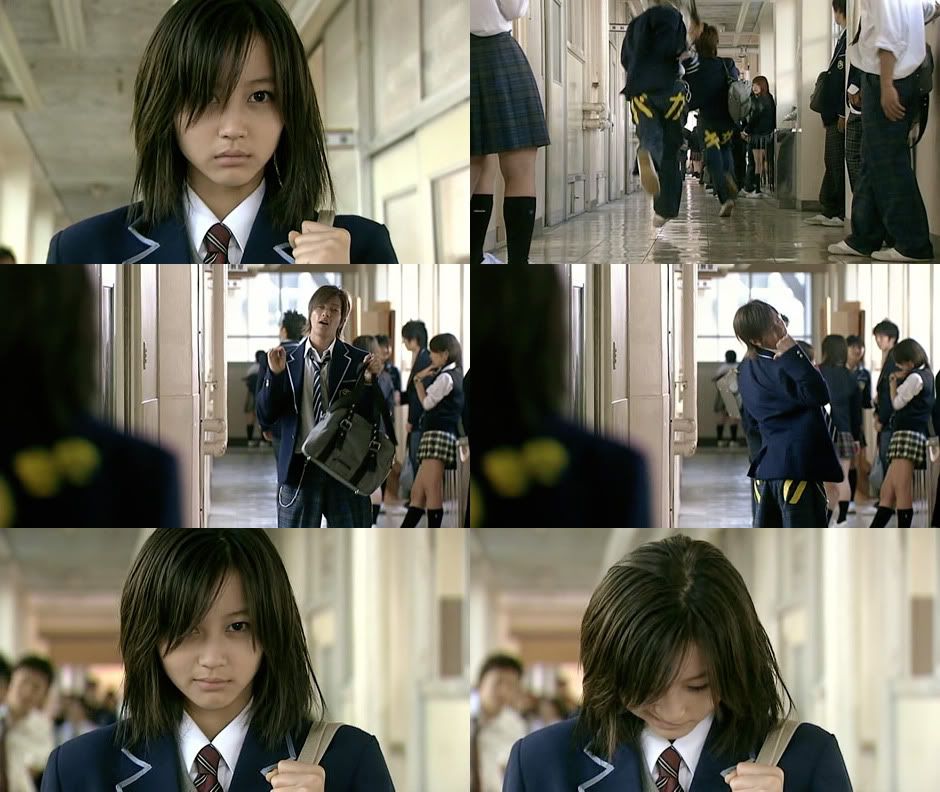 ...Shuji and Akira are such heroes sometimes. <3 Twitchy half-smile! So precious! Her dumbass, totally great, new friends!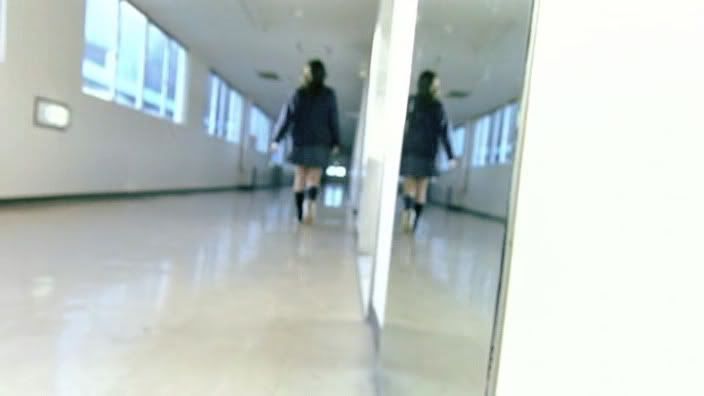 Oh no! Is Toda Erika evil again? XD
(DON'T ACTUALLY TELL ME)

I will be watching more Nobuta SOON. I can see why this is a classic!
On the opposite end of the spectrum, I'm also watching currently airing dramas for the first time.
My Girl
continues to be a delightful mix of thin t-shirts on Aiba, very dubious parenting decisions and the most adorable little girl in the world. Plus,
You're Beautiful
! All the flist love sold me on the idea and it's bringing me vast amounts of joy. I mainlined the first four episodes and will watch the fifth today or tomorrow because the sweet sweet crack has me addicted. I love Tae Kyung (or as my brain thinks of him, Korean popstar Snape. His guyliner and straight-ironed bangs! ♥ ) He just looks so put upon all the time and I love his unhappy face. Similarly I adore Jeremy, that kid can angrily eat fruit and wreak extremely mild vengeance like no other. ...Okay, I really just wrote something so I could post this gif:
HAHAHA, he's so great!
Current Mood:
full of sugar