So. Last night I did not have any plans and
phrenk
is spending some holiday time in the real world. Naturally, this lead to me cracking open a bottle of wine by myself and sitting down with Kanjani8's
Spirits!!
concert.* And by "cracking open", I mean sucking down half a bottle pretty quickly. And by "sitting", I mean jumping up and down for two hours.
Now my drunken self almost posted a liveblog right then but my urge to picspam is so strong that I actually waited until I sobered up and capped and picspam. YEAH, IT'S A SICKNESS.

Kanjani∞
Spirits!!
(Part 1 of 2. Hopefully.)
*Oh yeah, heads up, I totally love Eito. Like enough to read their radio show translations and jwebs and watch
Honjani
unsubbed. Someday I was going to post a huge graphics post and announce that, as per usual for me. But then this happened? XD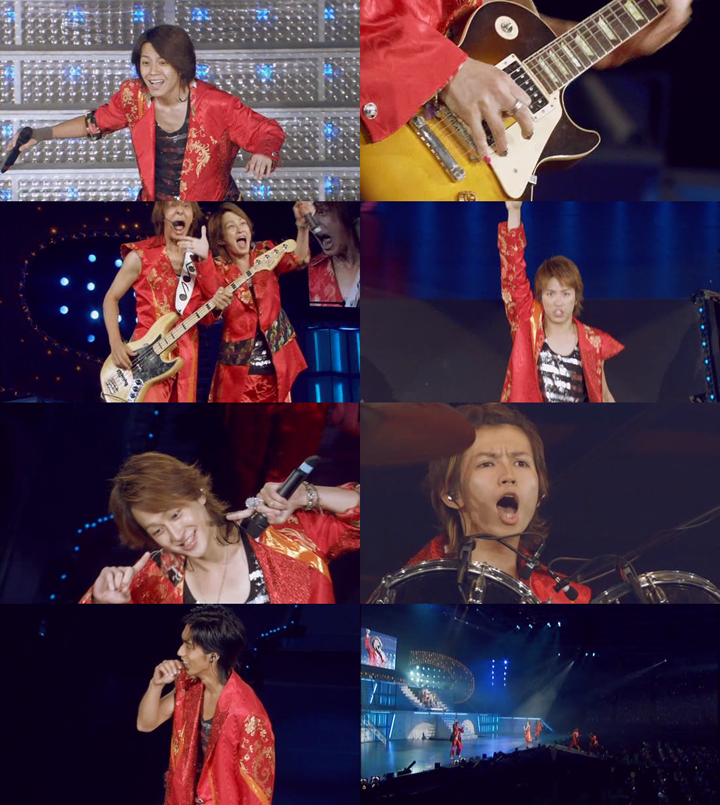 OMG OMG OMG! It's the Eito equivalent of LA TORMENTA, otherwise known as the GREATEST IDEA FOR A BAND EVER! hahaha, Subaru's intro is so accurate and Yoko's voice is so cute. XD akjdhsfhjdfhjfjkhjas YASU GUITAR SOLO. PAAAAAAAAN. HINA, dramatic runway walk! YOKO, I LOVE YOU SO MUCH! HEY IT'S
skycouldfall
's ICON! Tacchon on the druuuums, hey, he should get a verse! Yasu got both! HEE RYO-CHAN. Maybe it's just that I've been watching things in chronological order but I still find this whole Sexy Osaka Man thing
hilarious
. He's
Ryo-chan
.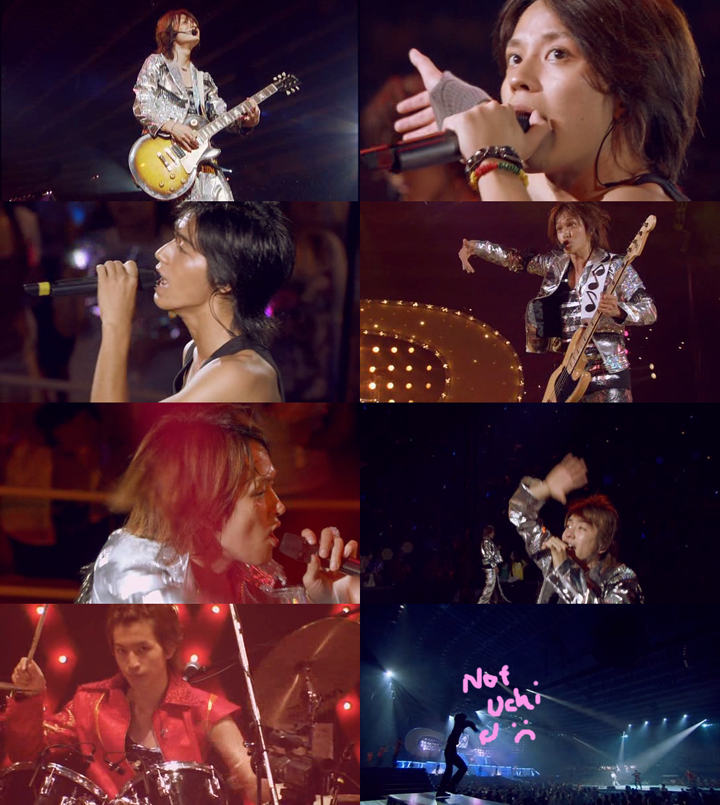 AKSHDJKGLFALFDJKGAKDJG DO YOU AGREE, OMG, I LOVE THIS SONG SO MUCH! That song is non-stop bouncing and rocking out! I'd challenge anyone to a rock-off with this song. XD
AUGH, THIS SONG.. WAIT, WHAT'S THE TITLE.... STANCE? EEE, EEE, EEE! PREDATORY YOKO. READY TO POUNCE UPON HIS BANDMATES WITH LOVE.
DREAMIN' BLOOD, YES YES YES!! Maru and Yasu may have reached unheard of levels of cute.
Osaka Rainy Blues: RED UMBRELLA = NECESSARY. Those costumes= NOT. DAAAAAAMN, SUBARU, SING IT. Though I also love Ryo's voice in this, this is definitely one of my top songs for him. Yessss, I totally know the most of this dance already without consciously trying to learn it, AWESOME!
YOKO, MARRY ME PLEASE. Rainy Blues is haaard.
OH RYO-CHAN. ...YES, YES THAT WAS JUST STRIPPING AND HIPS. OH RYO, YOU ARE SUBTLE. No wonder you and Matsujun are friends. XD (I mean all of this in the most loving of ways! ♥)
OH. This unit song was pretty much TAILORED TO MY INTERESTS. 1) All the people who don't get enough vocal time IMHO! 2) Some good Yasu guitar! (NAILPOLISH ♥) 3) General happiness of the song! 4) Dance break! 5) Dance break in well fitting colored pants!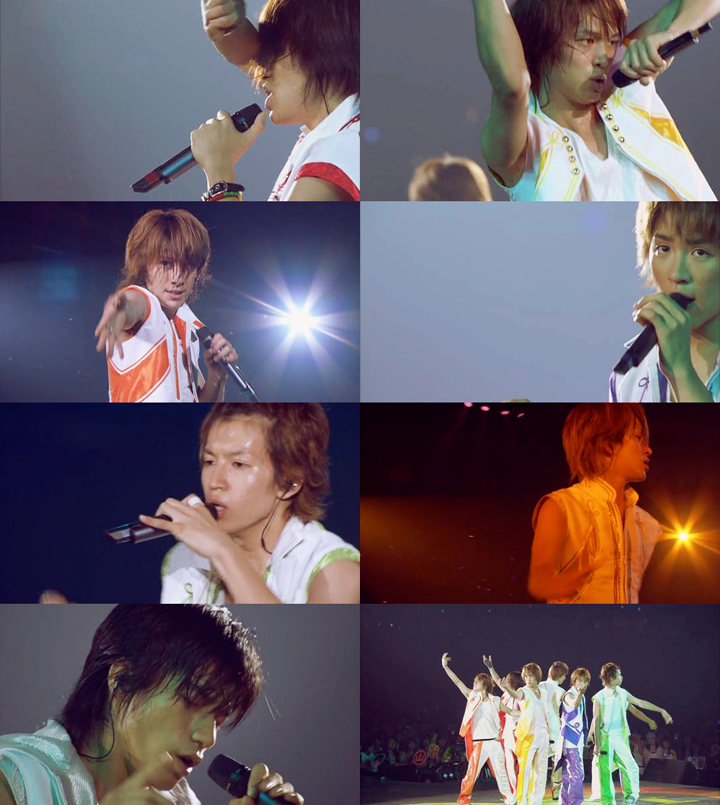 ALL OF ME FOR YOU!!! YOU WOULD NOT BELIEVE HOW MUCH I JUST SQUEED FOR THAT SONG. I feel like such an old school kid! I want to sex up Yoko in that costume! BELLY BUTTON. Though this is also a song I REALLY miss Uchi. It's not the saaaame! BUT STILL, ALL OF ME FOR YOU!

SO CUTE. Subaru bouncing around especially! ♥ They should always imitate the senpai. When really it's just an opportunity to make fun of Yoko. Which always needs to be taken. YOKO. (AND RYO'S SERIAL KILLER SMILE LOLOLOLOL)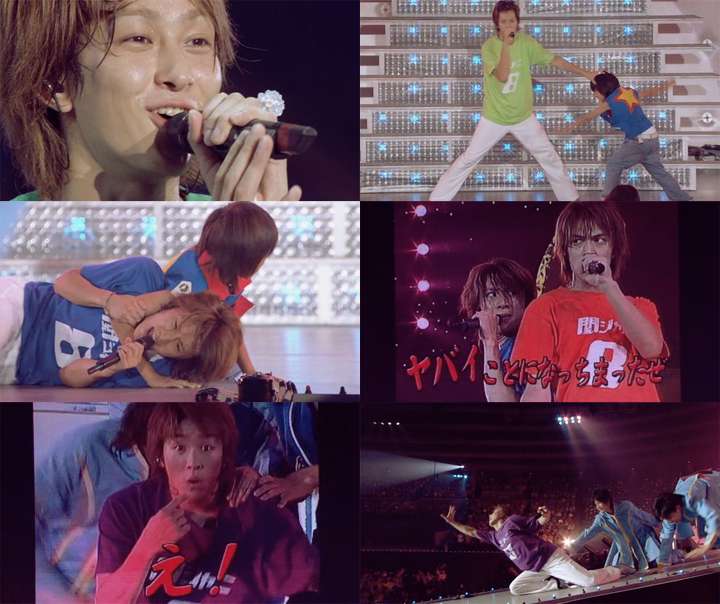 DANCE FIGHTING! YOU DON'T EVEN UNDERSTAND HOW MUCH I LOVE THAT.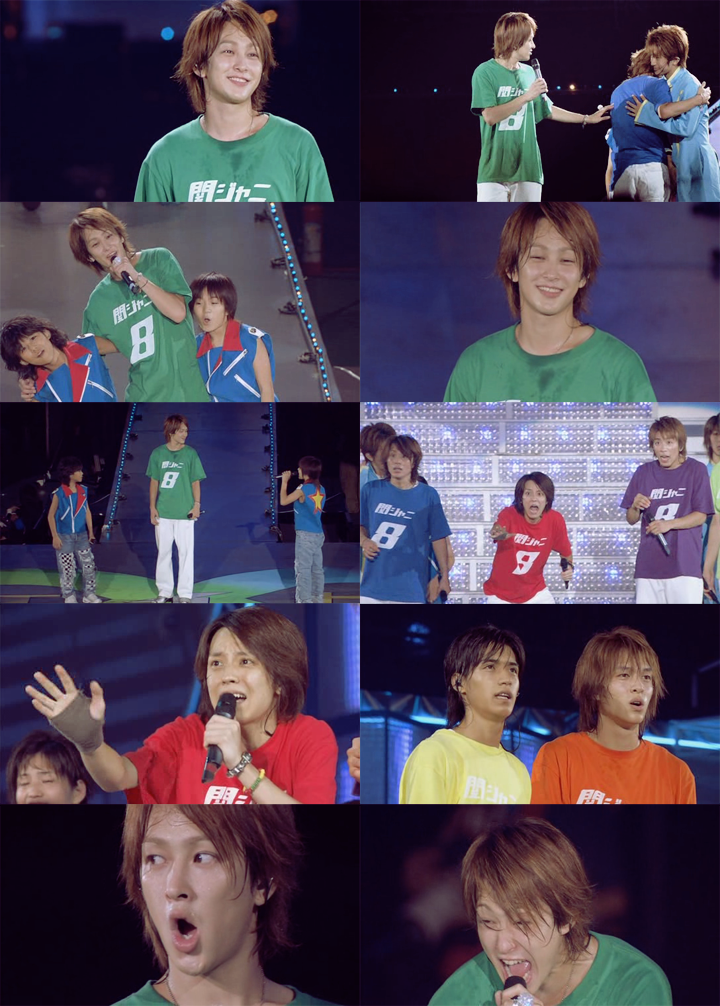 I LOVE HOW THEY MAKE FUN OF YOKO AND YOKO'S SINGING AND YOKO'S DANCING AT EVERY POSSIBLE TURN!
SUBARU, HE HAS NO PANTS. HE IS PANTLESS. THEY SHOULD DO OKAN/OTON SKITS ALL THE TIME.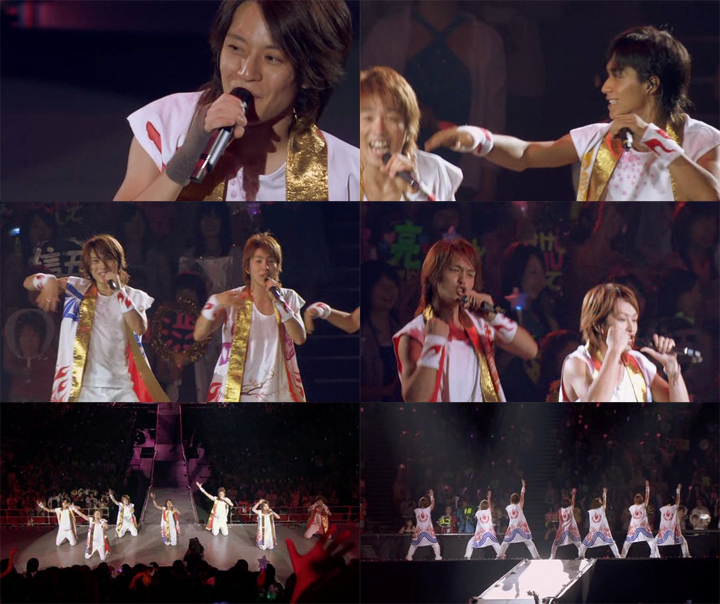 SO HOT, ON THEIR KNEES YES. GOOD CHOREOGRAPHY, OH! ENKA. (YASUUUUU) I'm so predictable, I spend most of my time fangirling Yoko's Yokoness and Subaru's voice and wanting to jump Yasu. XD
TO BE CONTINUED. Hopefully.
1)
I was waaaay too busy rocking out to keep up taking notes at that rate.
2)
I was pretty tired so I didn't cap the whole thing yet.
3)
I think I'm going to buy the DVD for myself for Christmas. And then take even higher quality caps because I'm obsessive like that. XD
SO. Hopefully they'll be a part two. In a few weeks. GOOD STORY.
EITO. ♥♥
Current Mood:
sleepy