I-I have another first-episode spam? I've fallen, and fallen hard, for
Devil Beside You
! It's CHEESY and full of CLICHES and DELICIOUS and I LOVE IT WHOLEHEARTEDLY. It's one of those dramas that's totally visceral to watch, there is just no resisting the squee and I haven't even tried in this post! :DD
Devil Beside You
Status: I've seen the first six episodes! Though this post only covers episode one. :)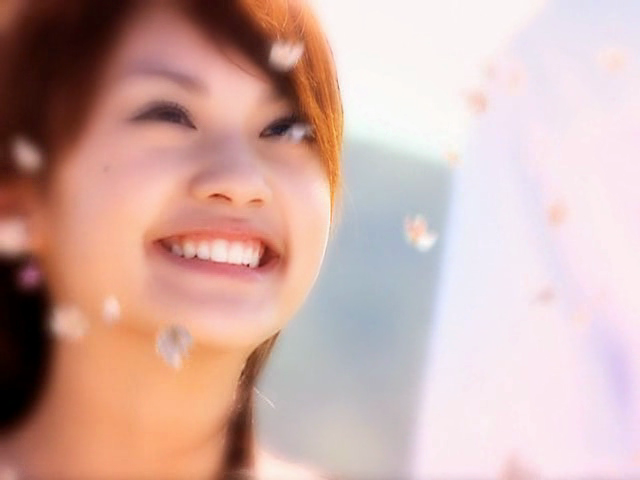 Meet our heroine, Qi Yue!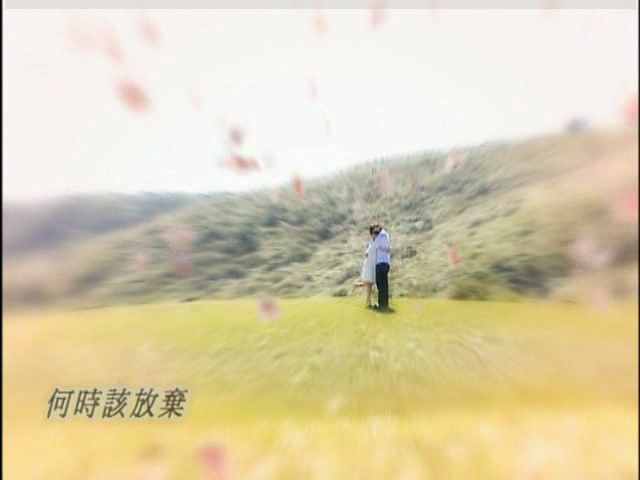 She dreams of romantic confessions of love with CGI flower petals falling around her!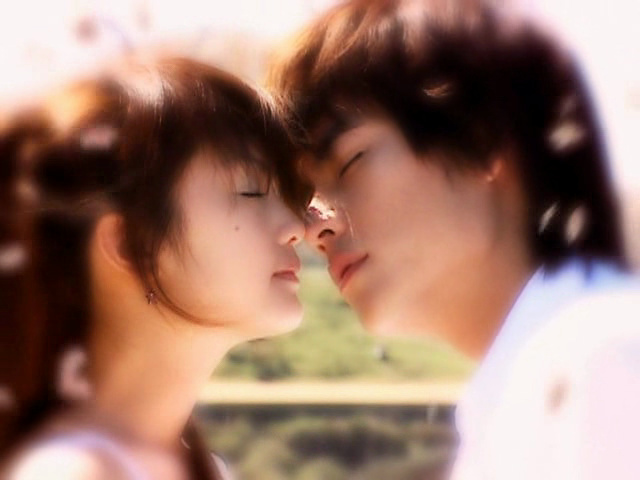 Also ~kissing~ as she is a lady of taste!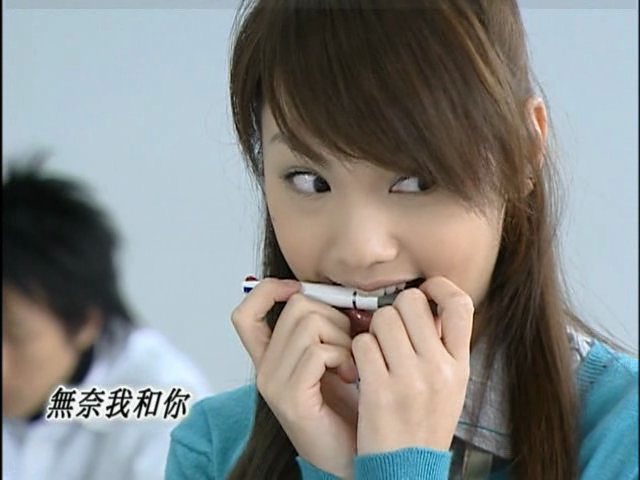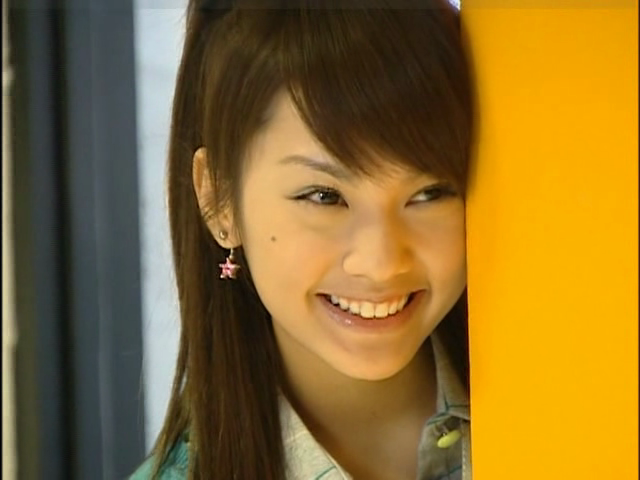 She's pretty
adorable
so I can't imagine she'd have much trouble scoring a date with her dream dude (who happens to smile at her all the time).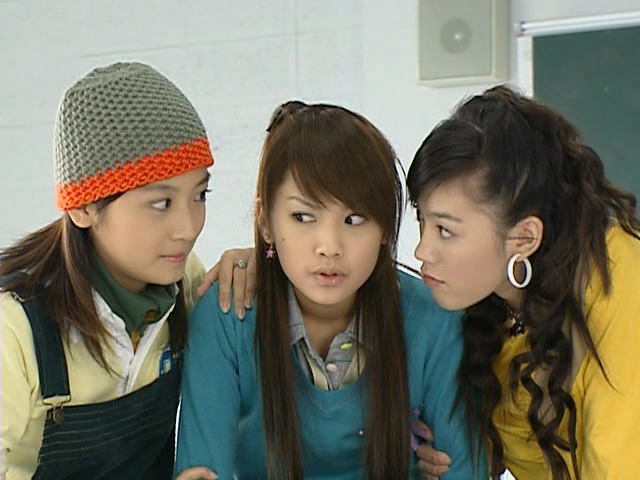 Enter her awesome friends, who give her a good of pragmatism and tell her to say something to him already.
Okay so: Yue has a crush on the captain of the basketball team, it's all very sweet and she's going to confess her crush to him by handing him a letter!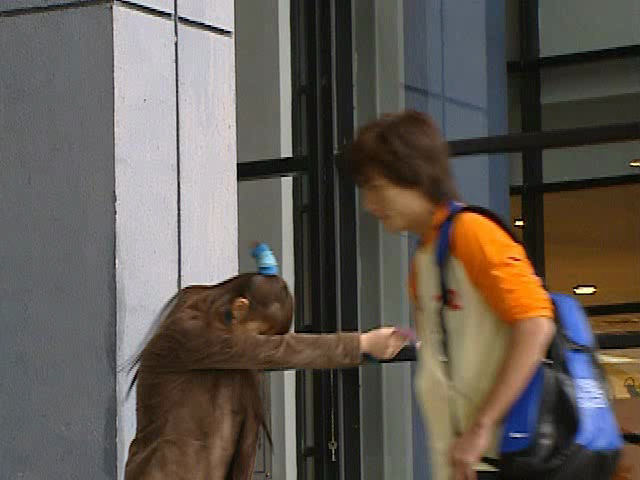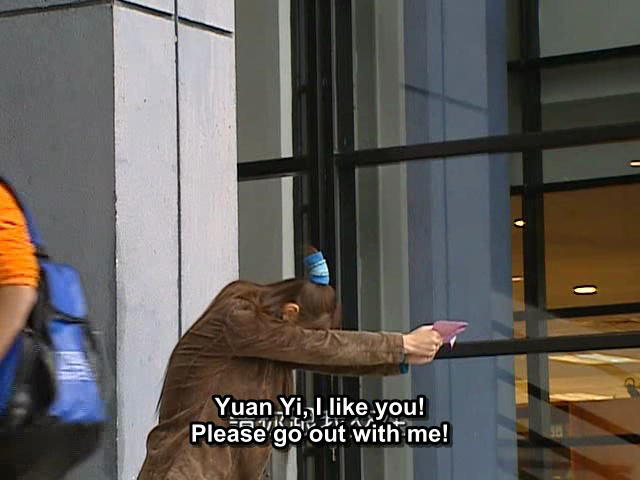 Her plan is so simple and yet it goes SO TERRIBLY AWRY.
SHE MISSED HER INTENDED TARGET.
Ohhhhh knowledge is power. XD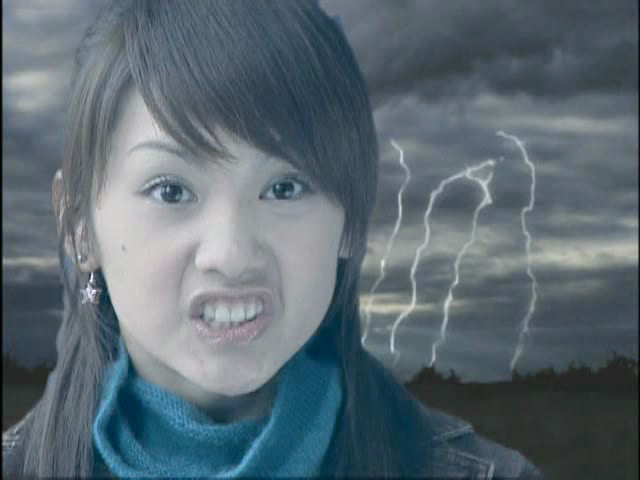 ENTER OUR LEADING MAN. THERE IS LIGHTING AND STORM CLOUDS BACKING HIM. OH SHOW, WE ARE GOING TO GET ALONG SO WELL.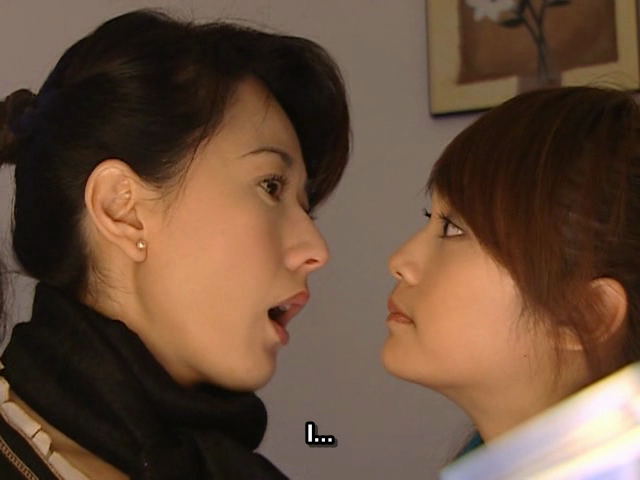 Ahahaha, I love Yue and her mom! You really do get a sense that it's been just them against the world for a while now, she really treats her daughter like an equal. Their moments remind me of Gilmore Girls
so much
. ♥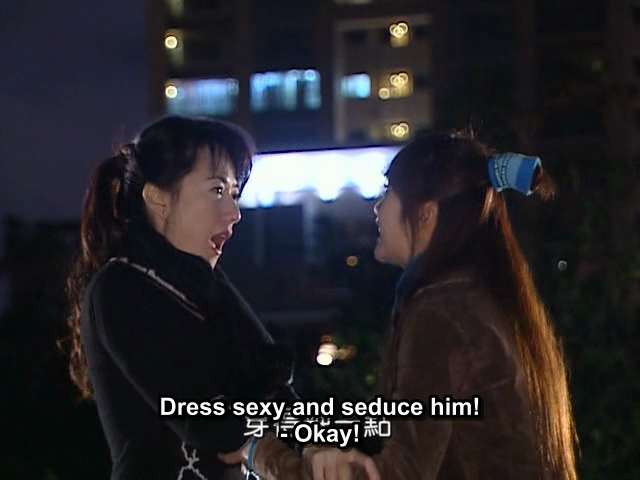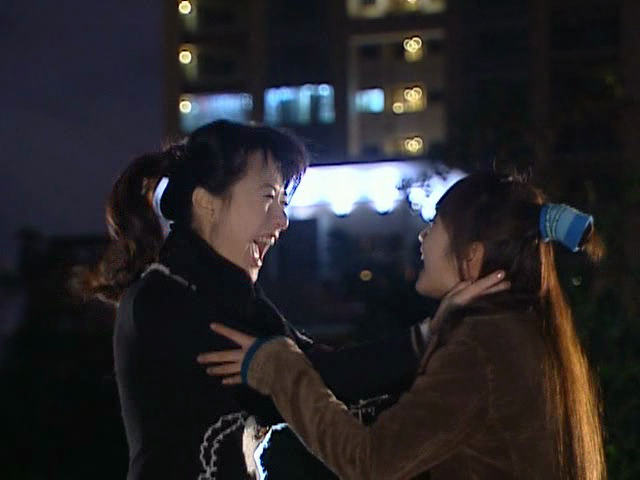 So BFF! ♥
SO. Yue is going to go show that jerk! She is going to get her letter back and try that confession one more time and her life will be righted! She's going to do it!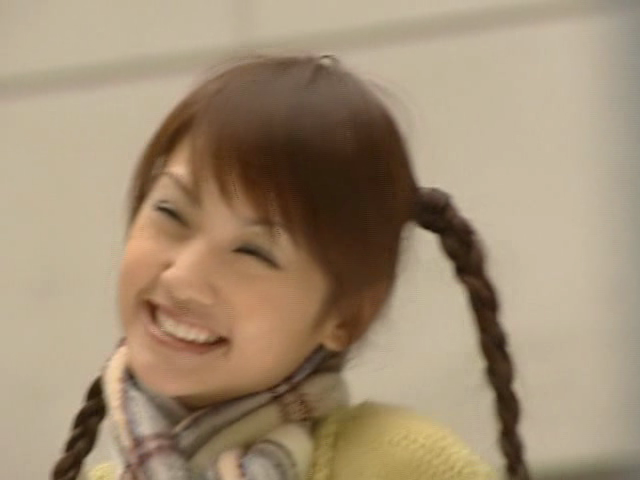 HAHAHA, her "attack" smile!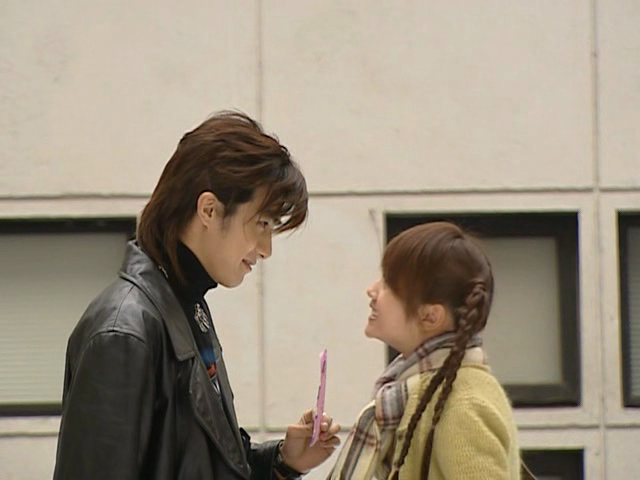 For a second it looks like it might work...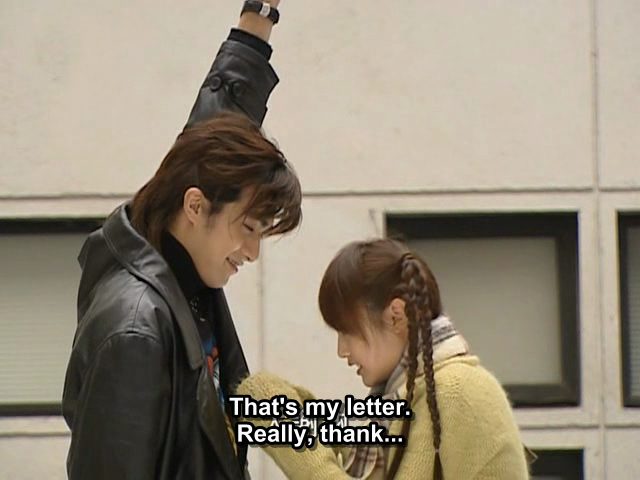 DENIED. What a jerrrrk, he's having so much fun! ♥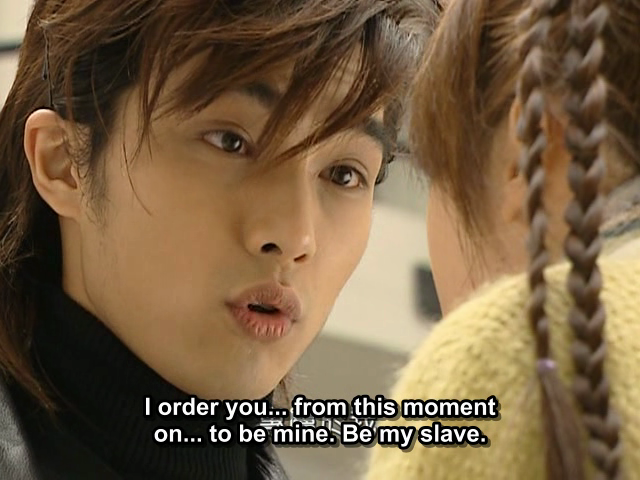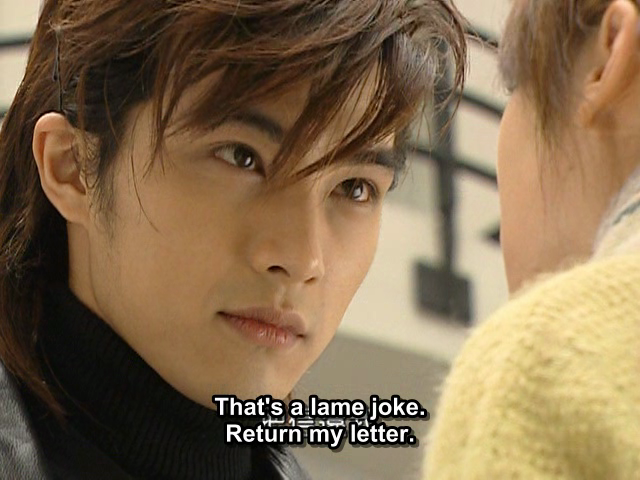 In a another show, you might not think that right after he's an arrogant jerk to her, it would already be time for eyesex. THANKFULLY THIS IS NOT THAT SHOW. Of course Qi Yue is too cool to be a slave to some jerk and that's never presented as an appealing idea BUT HIS FACE IS ALWAYS APPEALING, IN HER HEART.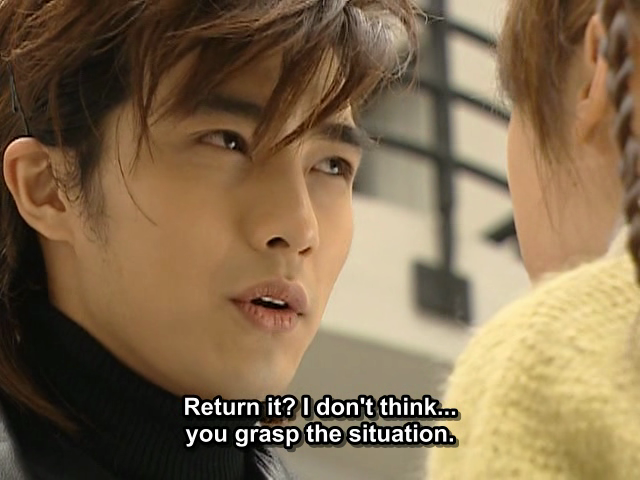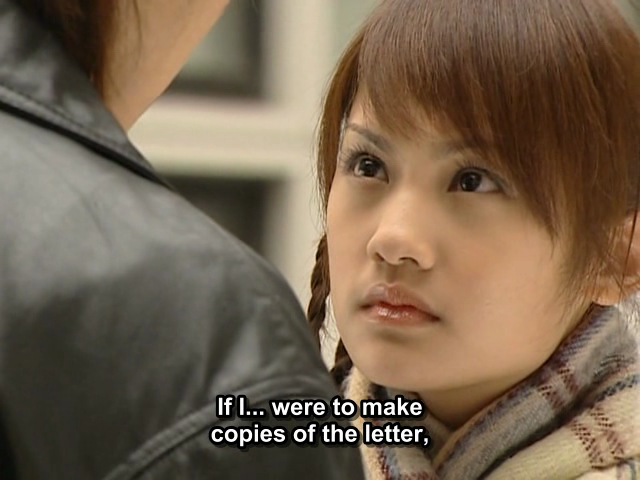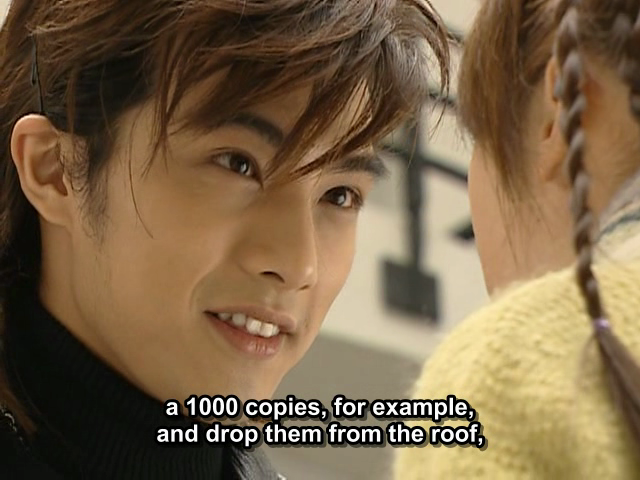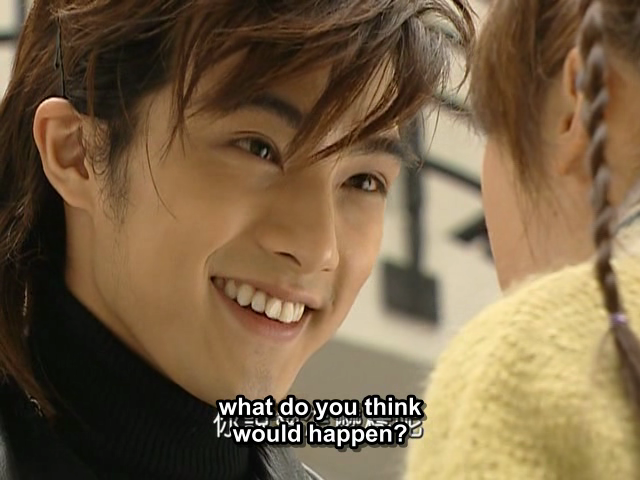 a;dsakfj;kflfjklsfl;kf HIS SMIRK DOES SO MANY THINGS TO ME. Sometimes Mike He/Ahmon reminds me a lot of Ed Westwick/S1!Chuck Bass. They both have such a strong pleased-with-themselves smirks and the same carefully enunciated malice with smiling eyes. Of course, we all know immediately that Ahmon is going to be a soft-hearted woobie that doesn't really have any real malice at all. :D
What has she gotten herself into??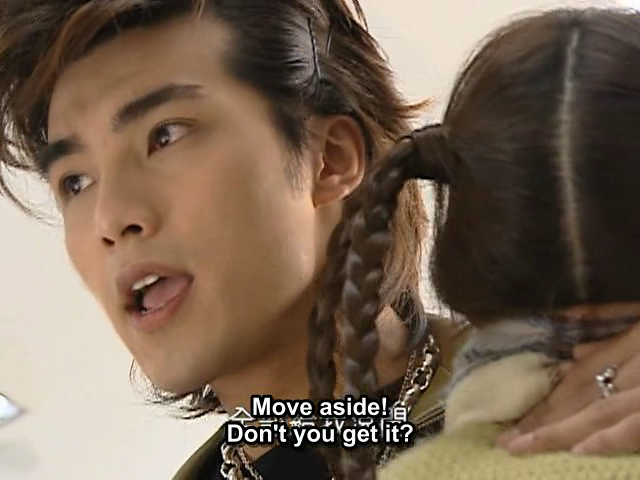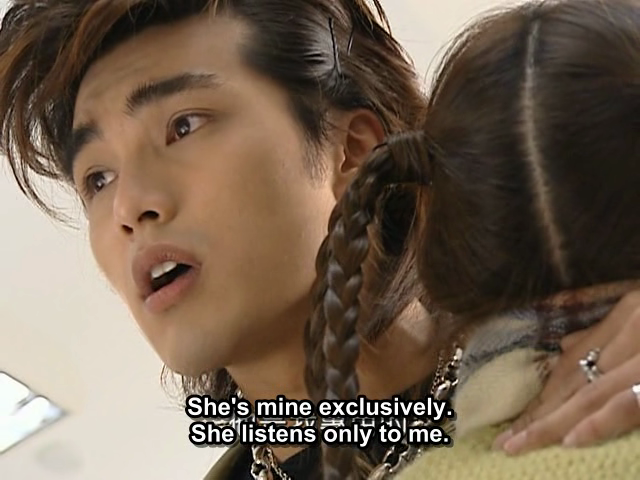 OF COURSE, HE WON'T LET ANYONE ELSE MESS WITH HER. U-UM, THIS GAVE ME A LOT OF ~FEELINGS~?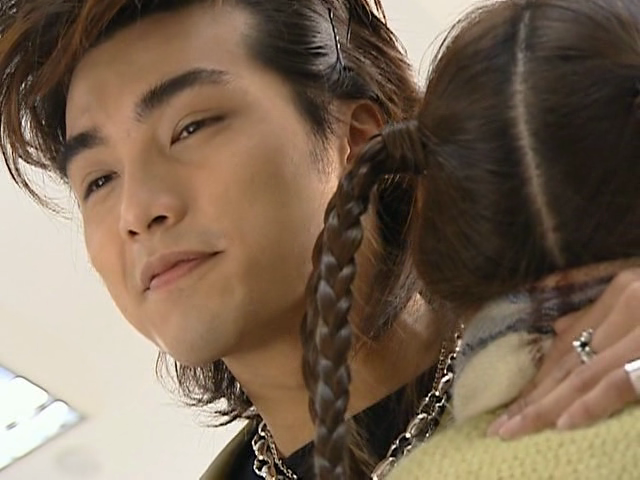 alsjfkdlf;ladsfjlsf He has a hand on her neck and he is just so pleased with himself over it.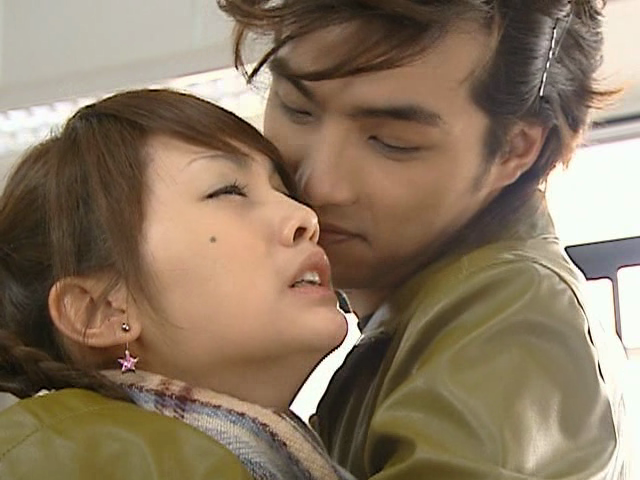 AGAIN, ANOTHER THING I FEEL SHOULD BE CREEPY BUT IS INSTEAD
ONLY HOT
.
And then we reach the part I call, Qing Zi is an awesome friend: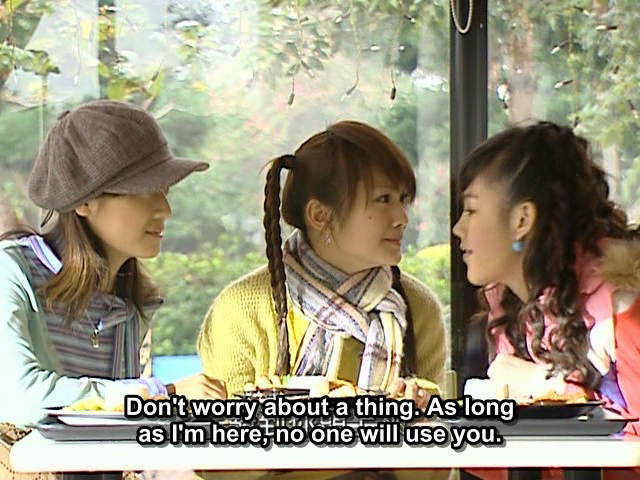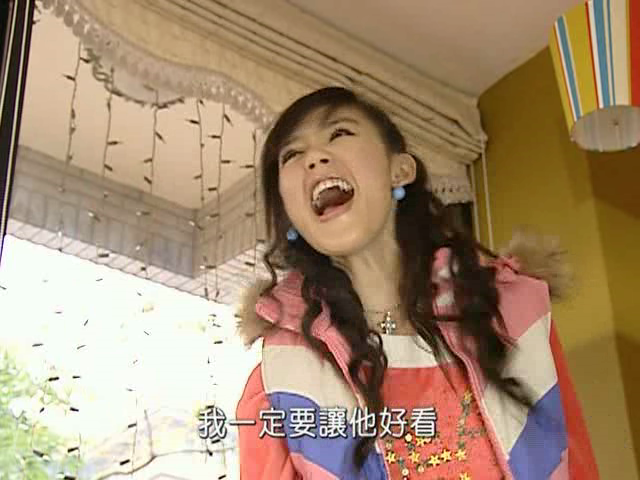 (hahaha)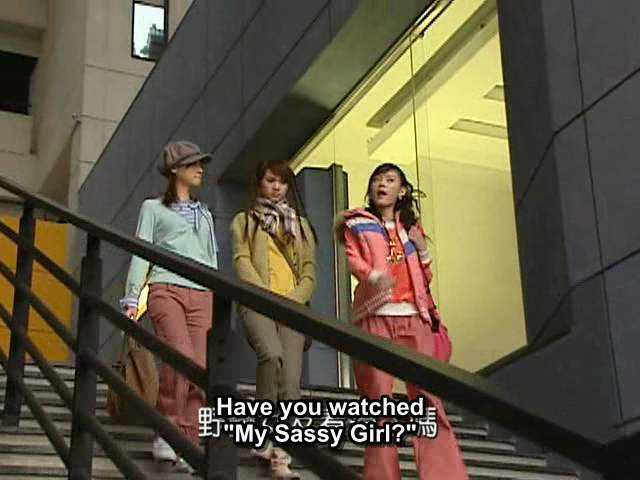 My Sassy Girl! ♥ You could choose worse movies to get your life lessons from!
Everyone's
face winds up about an inch from Ahmon's. (I do not blame them. )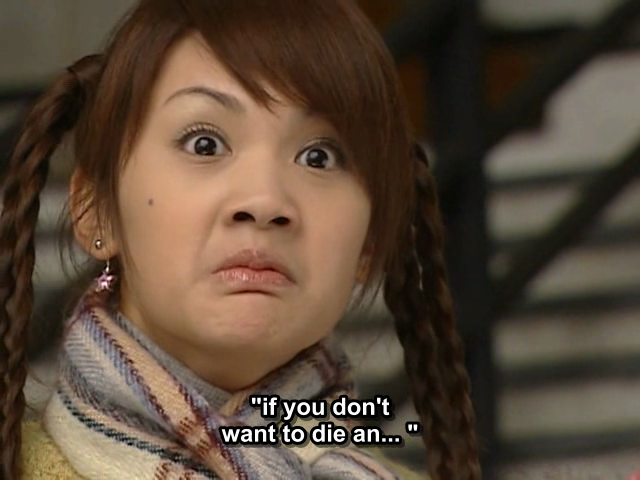 YUE'S SAVIOR, CUT DOWN BY CHEMISTRY. I'M SORRY, YUE.
(I'M NOT ACTUALLY SORRY AT ALL. :DD)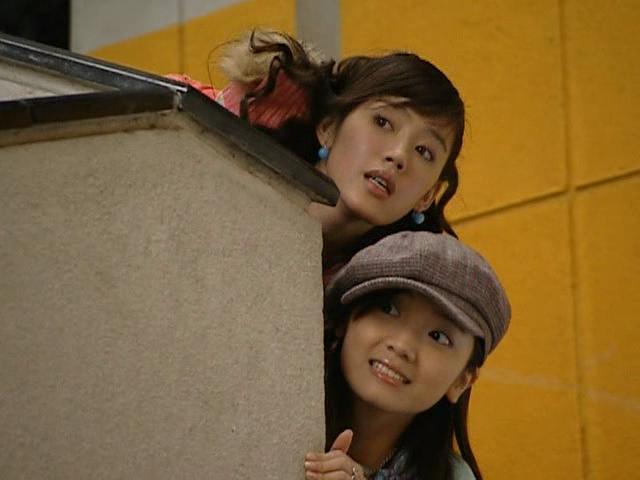 Oh girls. You really need to cut back on your
Twilight
. :D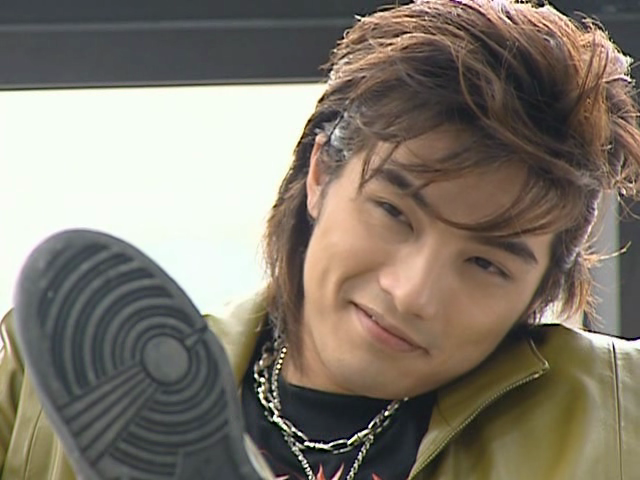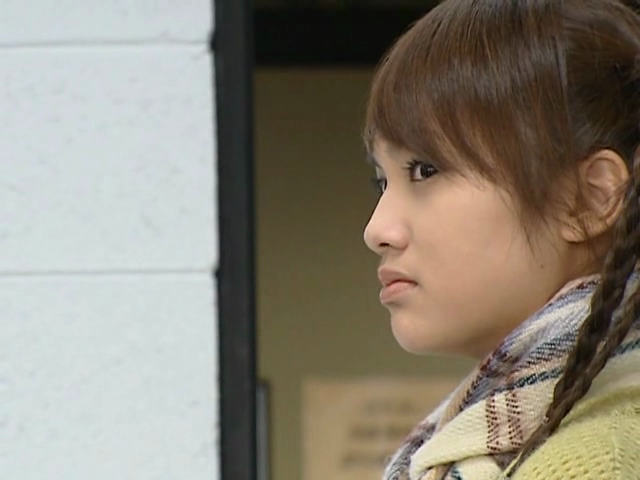 I FEEL THIS SHOT ESTABLISHES THE BASIC PRINCIPLES OF SO MANY DRAMA OTPS: GUY IS A COCKY JERK! GIRL IS NOT IMPRESSED BY HIM! ~FATED RELATIONSHIP ENSUES~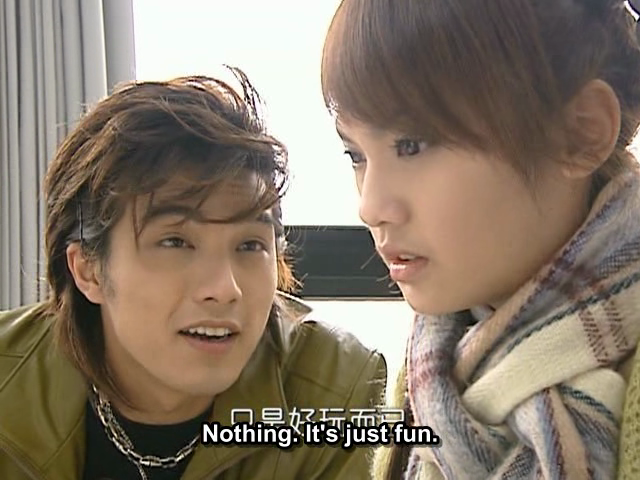 He is talking about leaning into her personal space.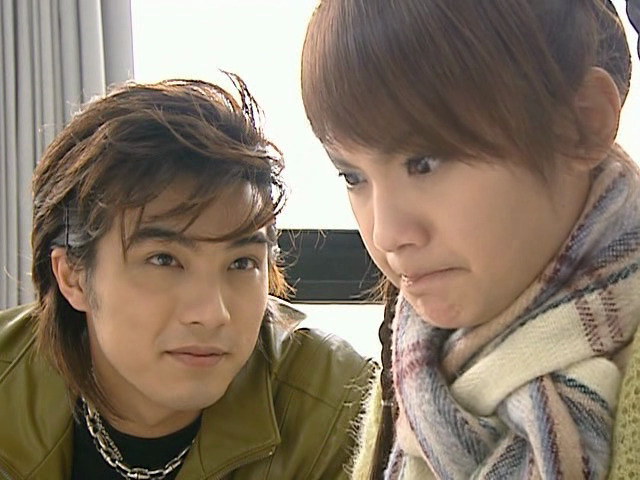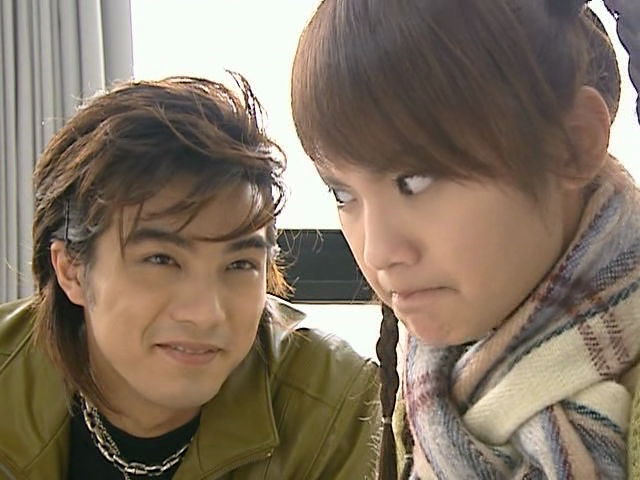 She plays into it every time!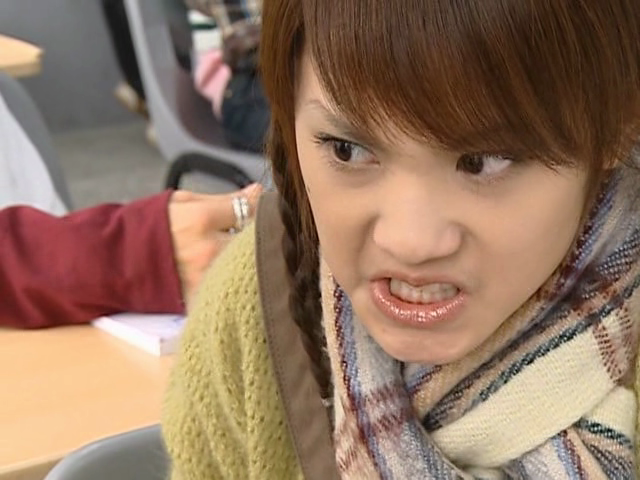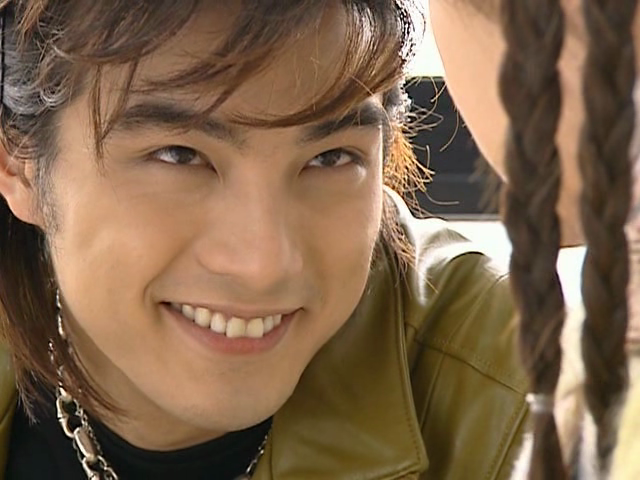 He is pulling your pigtails, Yue, and it is working! (FAAAACES :DD)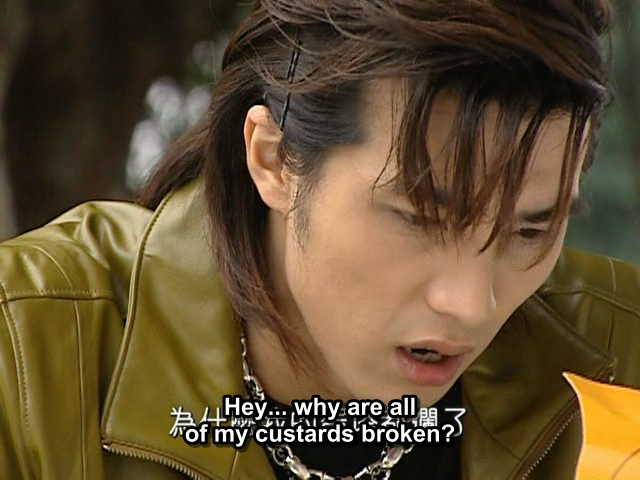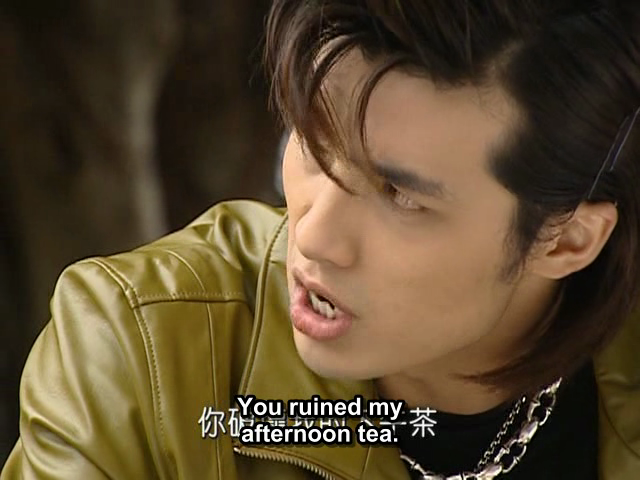 LOLOLOL, AHMON, IT'S ONLY THE FIRST EPISODE! SHOULDN'T YOU HAVE TRIED TO CONVINCE ME YOU WEREN'T A WOOBIE LOSER FOR A LITTLE LONGER?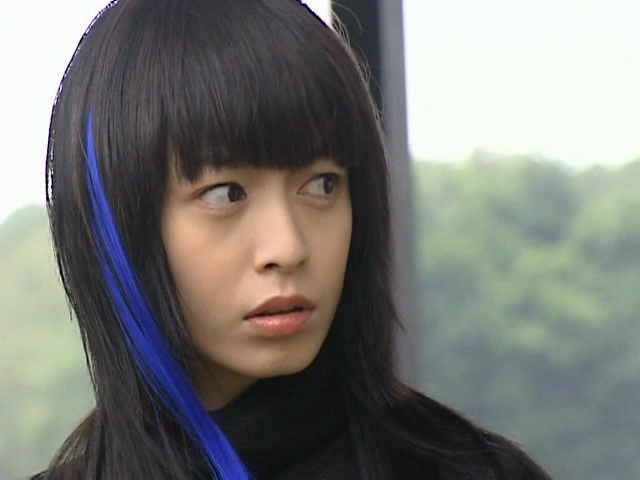 Our secondary girl and her rad blue hair!
Aw! I am excited for their development as we go! I love the Big, Sweet Guy and Unhappy, Tough Girl dynamic
a lot
.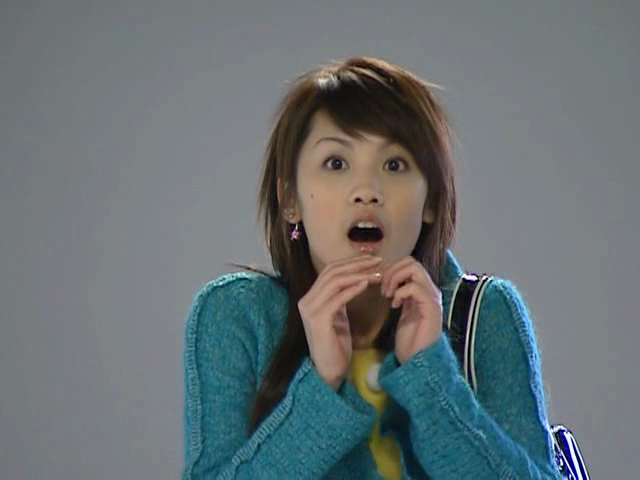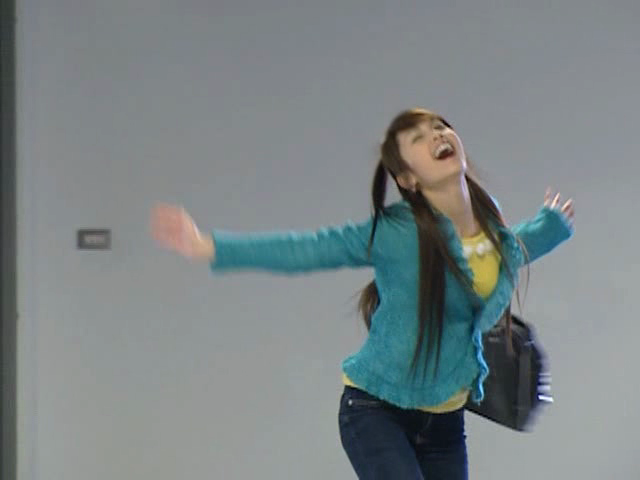 So much of the time when watching Yue, I feel like I'm watching a live-action Sailor Moon. I'M NOT AT ALL PUT OFF BY THAT. (Maybe I need to watch the
real
real-life Sailor Moon!) SERIOUSLY, THAT IS PURE USAGI TO ME. Also fantasy sequences, another of my favorite drama conventions already!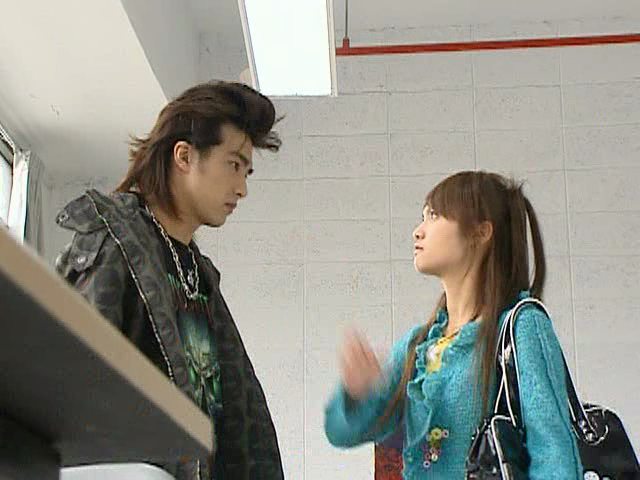 She slaps him! Yes, you go Yue! She may be wrong about him but I'm so so happy to see her stand up for herself and others.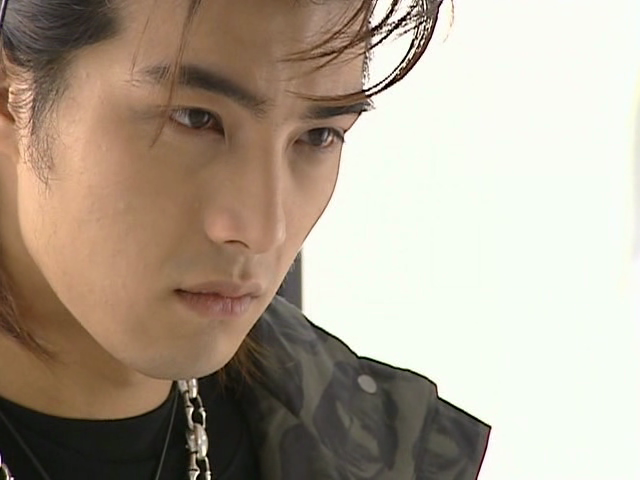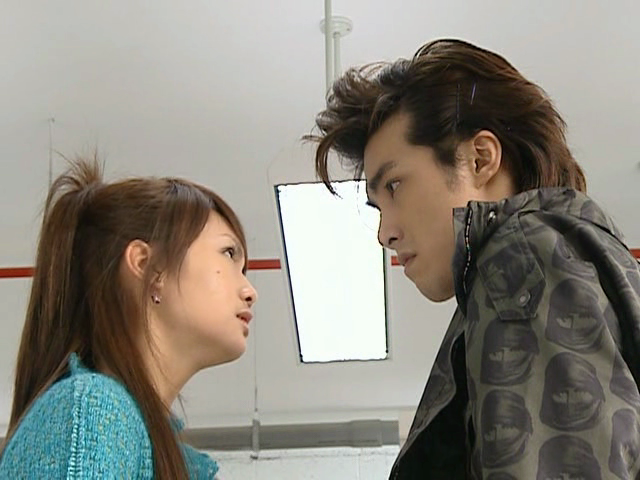 SLAD;JFKLJSADKJGJAFLG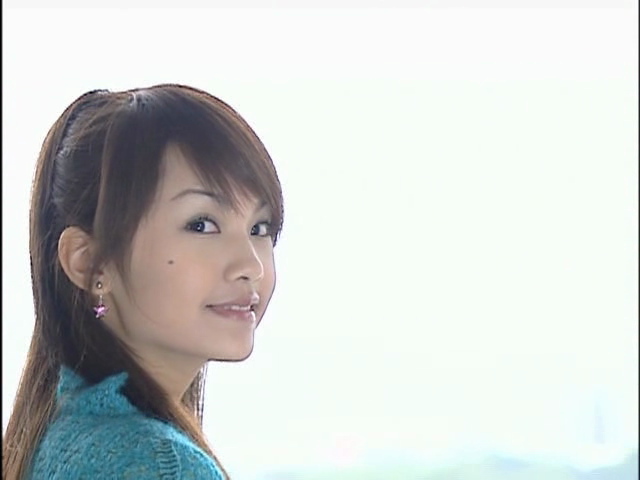 (You are
so pretty
!)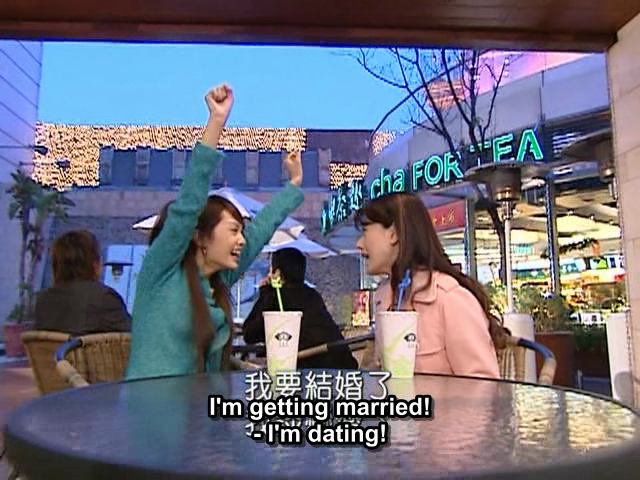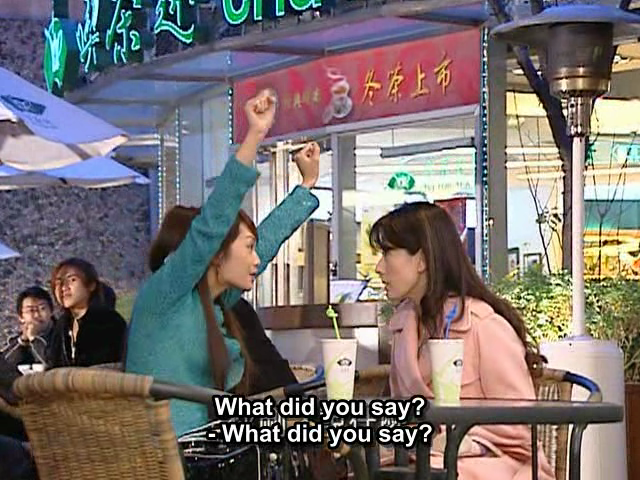 AND SLAM TO BLACK. Ahahaha shoooooow, yes! I SEE WHERE YOU ARE GOING WITH THIS. A hit and run joke was defintely the way to introduce it, thumbs up!
I'm not sure if I'm going to keep posting caps as I've clearly proved terrible at restraining myself but either way,
phrenk
has been doing killer posts of the rest of the eps at
folderdropping
! Go go go! :D
Current Mood:
jubilant