I've just crossed an important JE threshold:
I've started buying singles
. D: I was in Kinokuniya today and could not resist buying a copy of
To Be Free
(with the special pretty booklet, kill me now!) and
two
copies of
Wonderful World
since I couldn't decide between
Prologue of Patch
and the RE with the remixes and pretty cover (okay, I was always going to get
Prologue of Patch
. XD) SORRY, WALLET, YOU WILL NEVER BE FULL AGAIN. At least I drank again my spending choices with five dollar margaritas afterwards (and a mint julep, I like those). XD
In other news: whatever we are calling it, I am
beyond excited
for NatsuKoi-NatsuNiji-KoiNiji-NEW JUN AND TAKEUCHI YUKO DRAMA. Just when I was getting over my shellshock from the announcement of the casting (TAKEUCHI YUKO, y'all. TAKEUCHI YUKO +
JUN
), the CM came out. Then we got the news that Arashi is
doing the theme for a getsu9 drama
and the title is "
LOVE RAINBOW
". If there was ever a PV that implied we'd be going back to rainbow imagery and/or (I'm hoping "and") coating everyone in rainbow colors, it's this one. After that near brush with death, we get a TAKEUCHI YUKO ON VSA preview.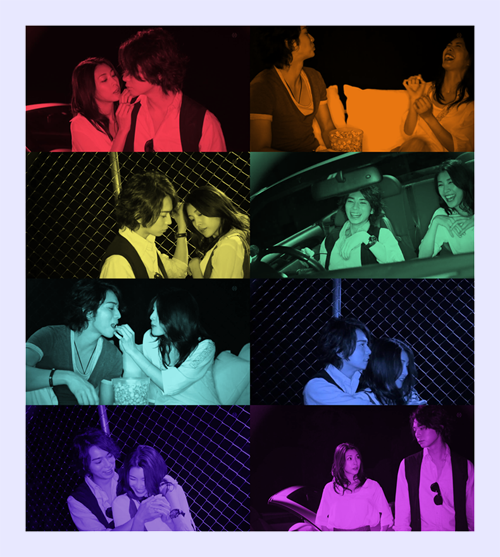 Life is good. ♥♥ (Be warned: I may be make five million versions of TAKEUCHI YUKO AND JUN, IN RAINBOWS by the time this drama ends. :DD)
Current Mood:
thirsty