Okay, I'm going to attempt to update my lj even when, gasp, I have nothing of substance to say! This is not how I usually use it but I thought I'd practice. :) So, in not-so-important news, my favorite time of year is coming to a close: raspberry season. When I was a kid, our whole backyard was a hill and in the summer, it would be completely filled with raspberry bushes. I would pretty much eat my weight in raspberries. When my family moved when I was twelve or so, I was so heartbroken to leave them. Summer just wasn't summer without them. And then two years ago, JOYFULLY, birds transplanted raspberries to my current backyard!
There's nothing like limboing into the middle of the bush (I take great pride in squeezing into the center without damaging the bush, there's nothing like being stabbed by prickers to improve your balance! XD) and picking your favorite food, all warm from the sun. Seriously, for these few weeks I'm so buoyantly happy! It's funny, I'm not a very outdoorsy person but I
love
the heat. I feel comfortable even when just sitting around makes you sweat. :D So I've been quite the sun worshipper lately. Though usually I'm just reading and rereading
Amelia Peabody
books (and pretending I'm in the heat of Egypt) while eating the raspberries I've fetched. BLISS.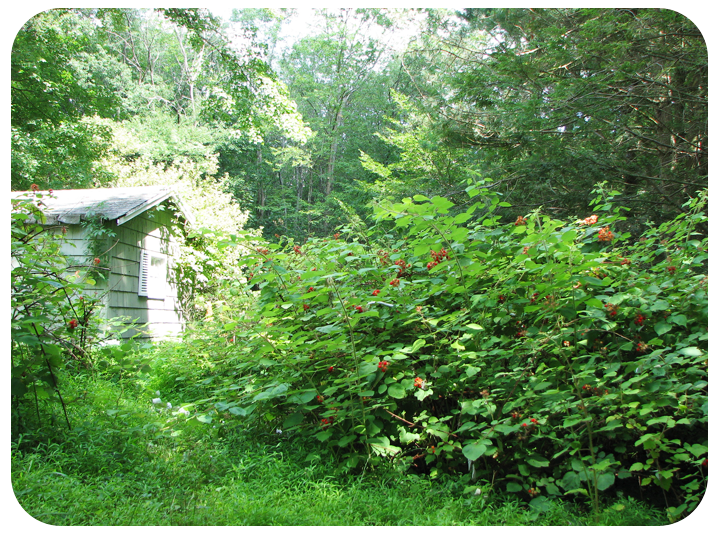 The view from my reading spot.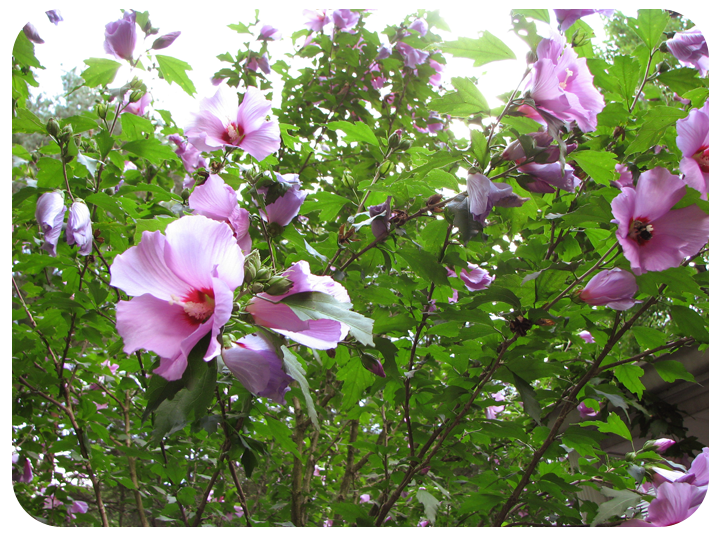 I also really like the rose of sharon bushes, so pretty.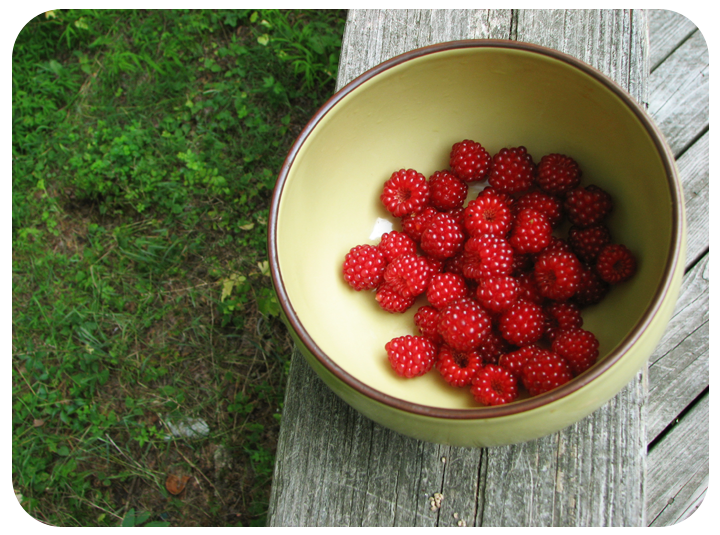 The fruits of my labor! :D

Current Mood:
cheerful