10 Reasons Why People Are Crazy for Not Buying TOKIO's NaNaNa: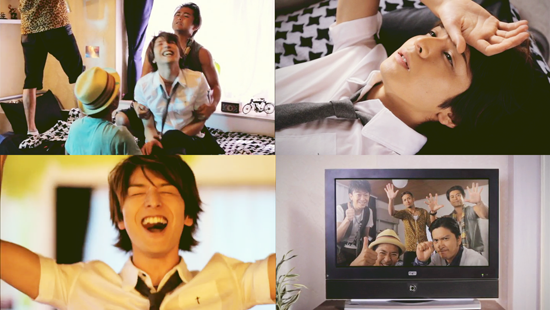 Or why I now ship TOKIO/TOMA.
Okay, so, this was not the next post I was planning on making! Especially when my usual groups have so much coming out. Yet I was looking at the sales charts recently and thinking "Man! Why isn't TOKIO's single selling better? I like it at the ending of
Unubore Deka
! They were great on M Sta! They are always so friendly and lovable! What's up with you, Japan?" So then I wandered over to go watch the PV since I hadn't seen it yet... AND IT WAS KIND OF THE GREATEST. I have now escalated to a capslocked WHAT'S UP WITH YOU, JAPAN? and here's why:
1) Oh my
god
, Toma, so
hot
!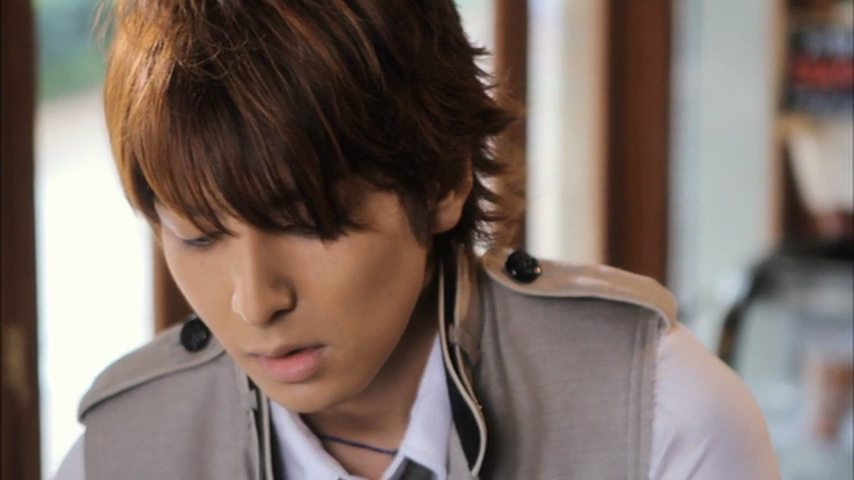 I love his hair like this, it reminds of the Nakatsu days. ♥ I love his, ahem, other things too. …I'm talking about the profile of his nose, what are
you
thinking! ….No, seriously, I'm thinking about how ever since his AnAn shoot, I can visualize Toma without his clothes way more accurately (and that's good). XD
2) Toma, I'm going to teach you how to live!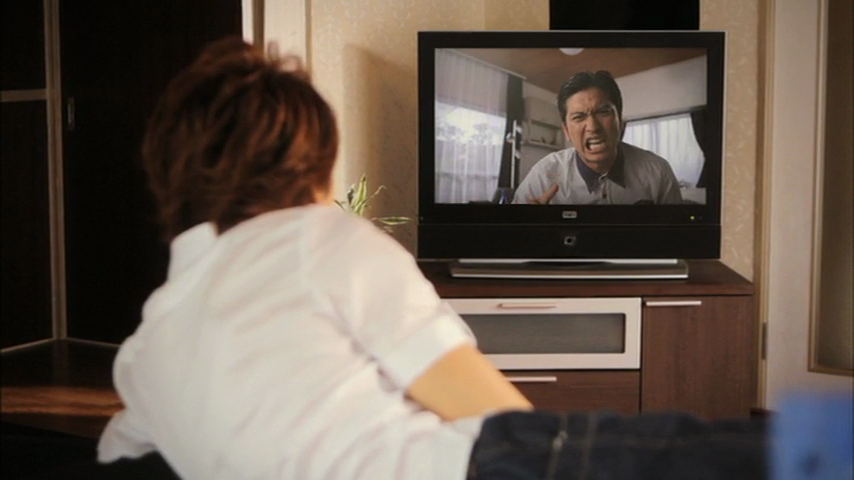 Oh man, can you imagine the pupil following TOKIO's life lessons? That guy would be
awesome
.
3) It's like crackfic!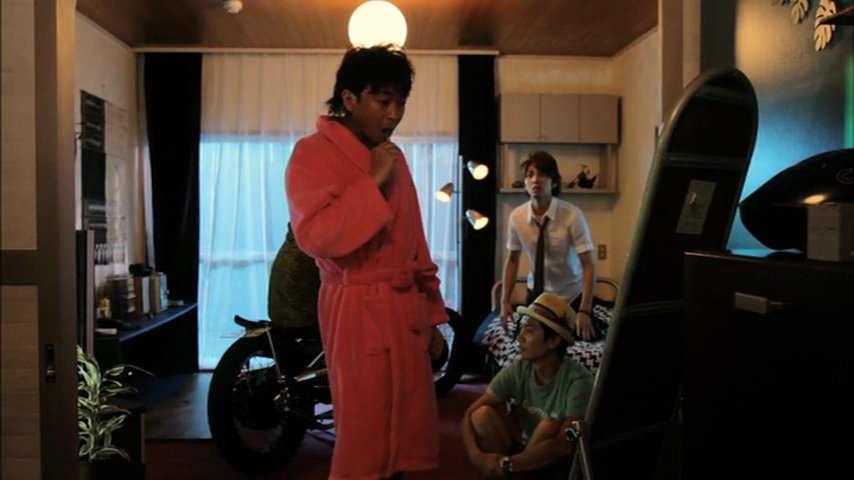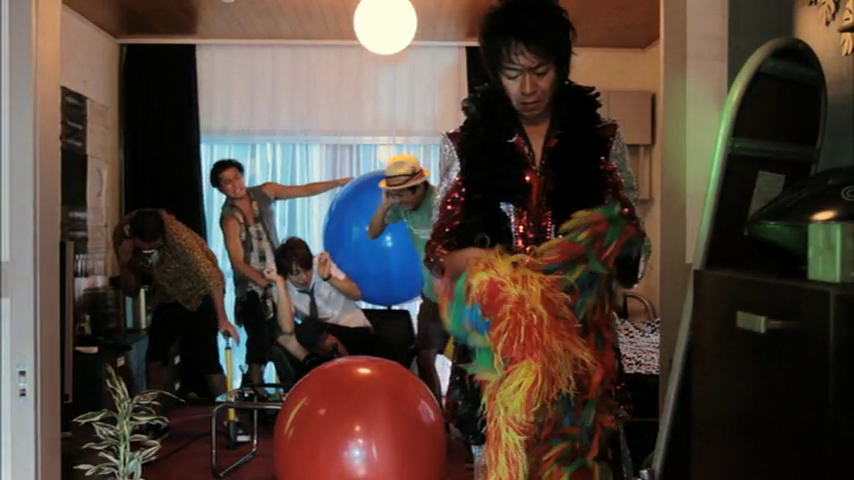 Ahahaha, TOKIO busting into his room! Mabo on a motorcycle, cause we all know he's "tough"! Gussan using the sheer power of his guns to burst through a mattress! Taichi being annoying and making everything look as wrong as possible! Leader being that weird ossan in the corner and deciding which boa matches his vintage Johnny's costume best. ♥
4) SO MUCH TOMA BULLYING.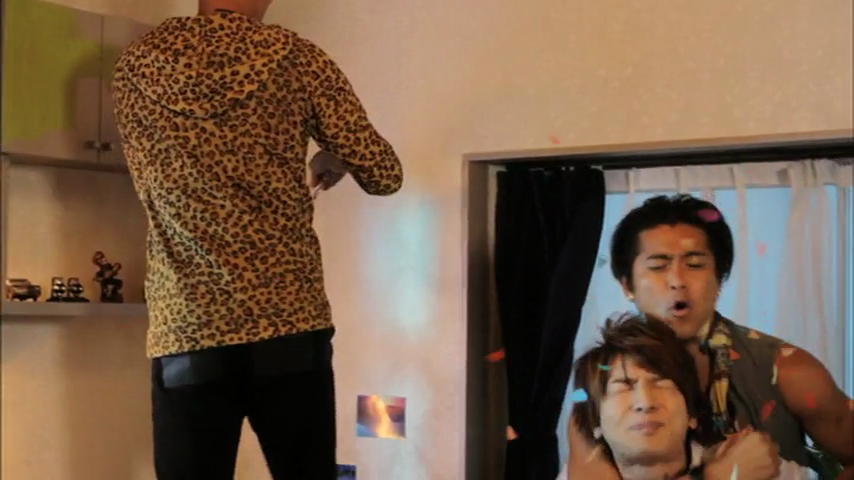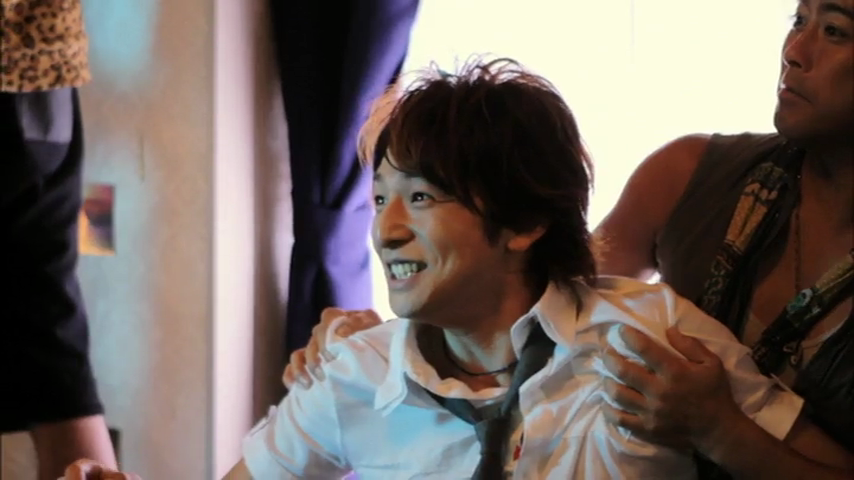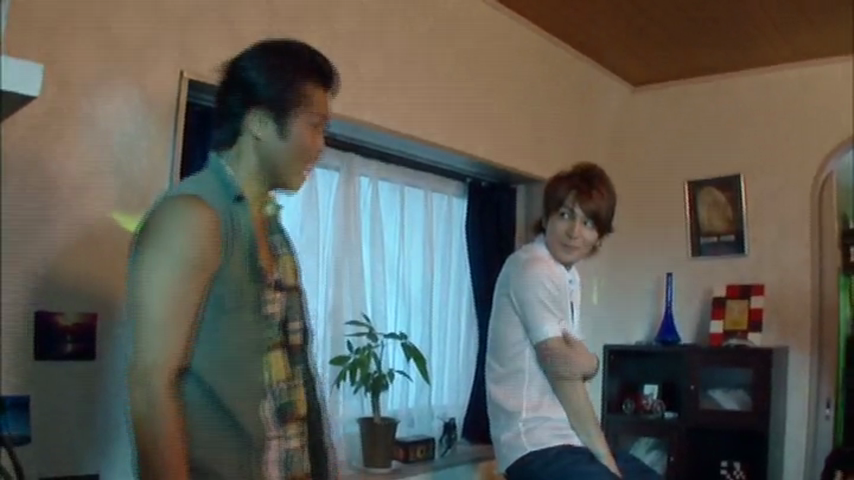 IN BOTH THE PV AND IN REAL LIFE. lololol, it's the one place where things are only slightly exaggerated. XD
5) ...is my reaction
supposed
to be "I ship it"? XD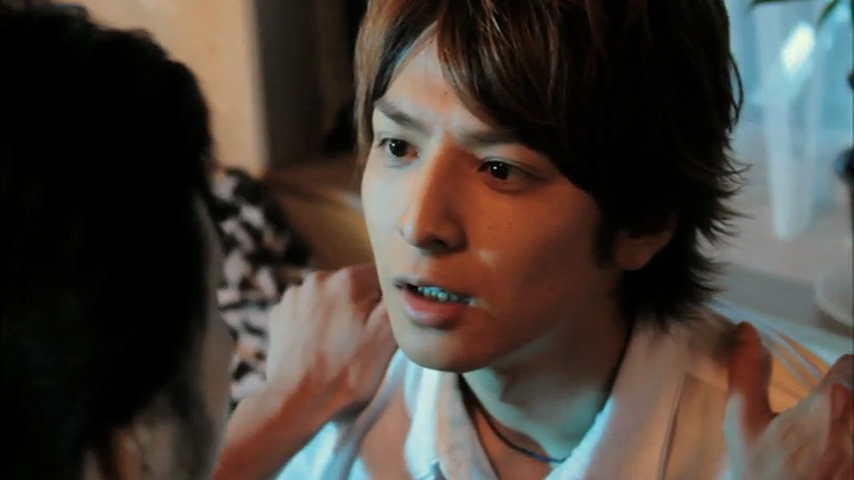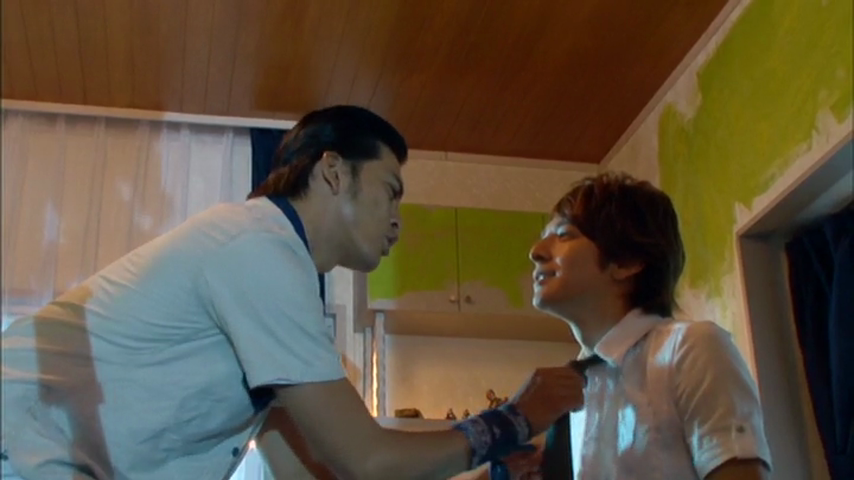 HAHAHA, A WHOLE SCENE WHERE TOMA LOOKS LIKE HE'S FALLING IN LOVE WITH NAGASE AND STARES AT HIS LIPS? I don't know why this is happening but I'll take it. XD
6) SWEET BAND PERFORMANCE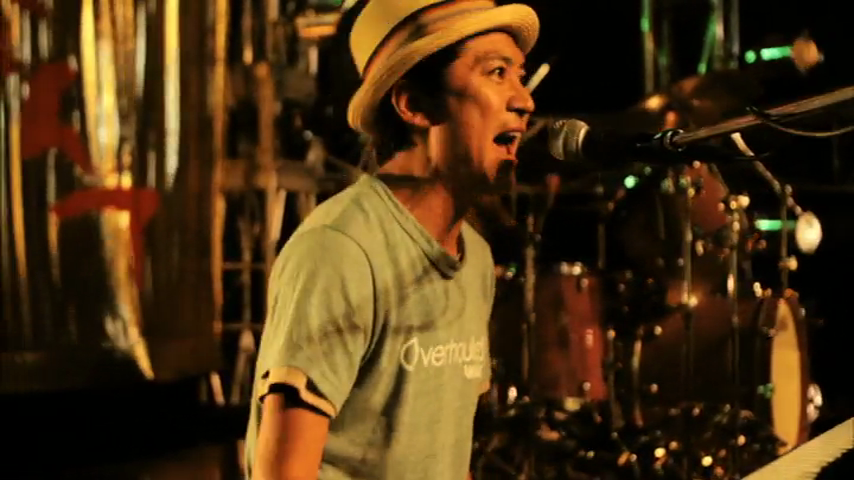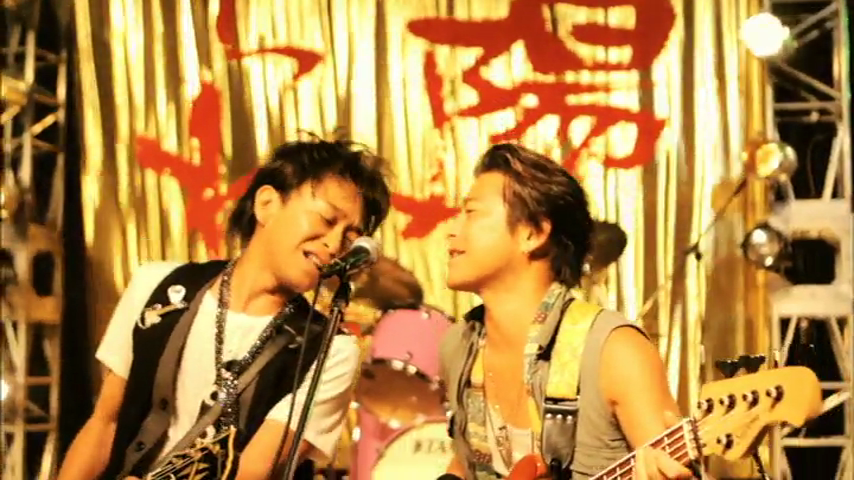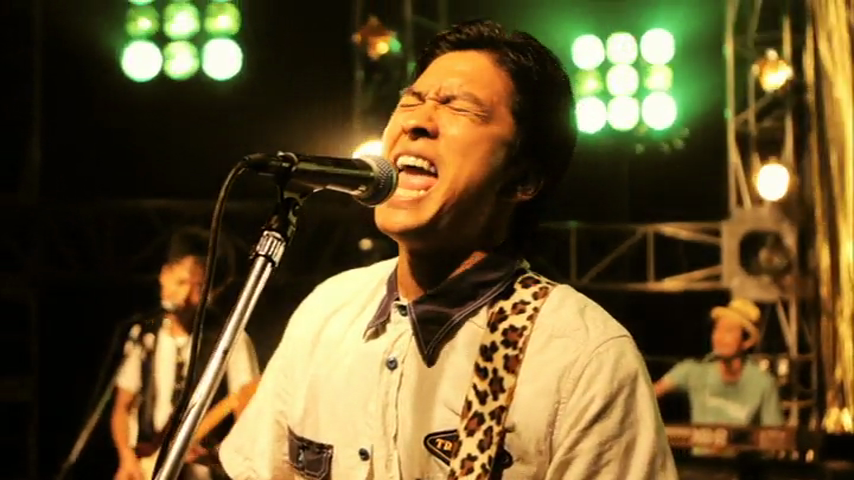 I love bands. ♥
7) WITH BONUS TOMA ROCKING OUT ADORABLY?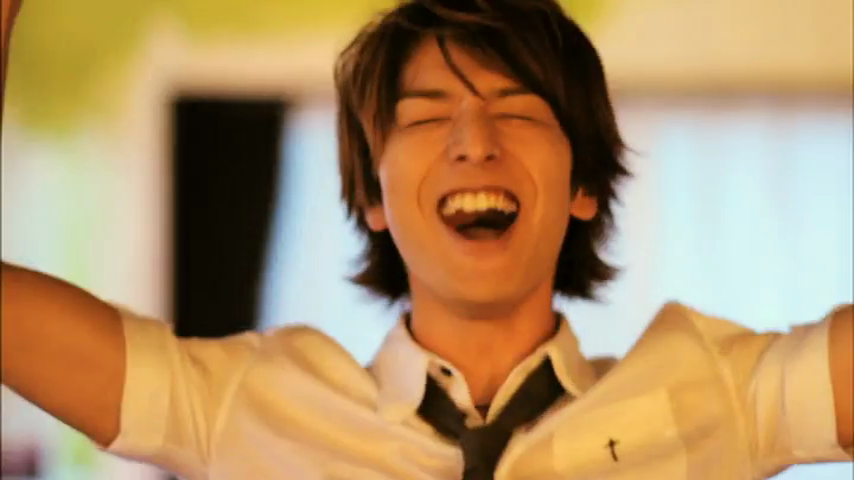 YES!
8) TOMA + A LADY? DO ITTTTTT.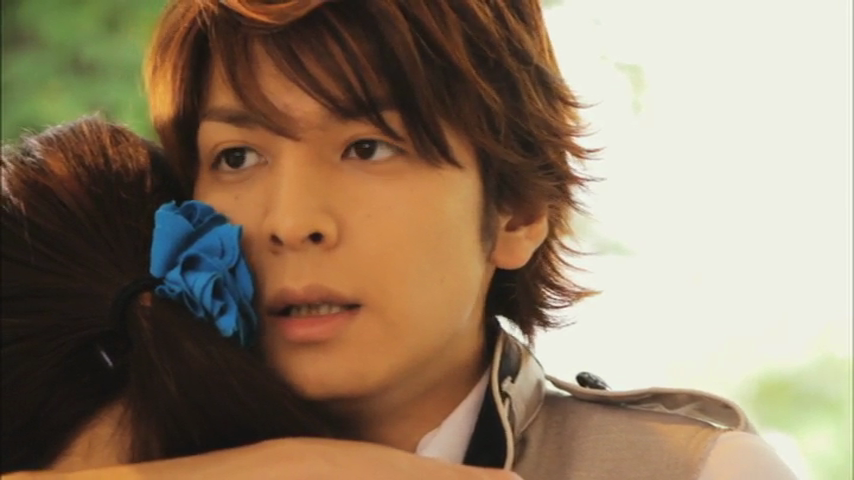 THAT IS SOME HIGH QUALITY EMBRACING THERE. IF THIS WERE A DRAMA, I'D BE SUPER PSYCHED TO GET SUCH EMBRACING.
9) TOKIO BEING HUGE DORKS.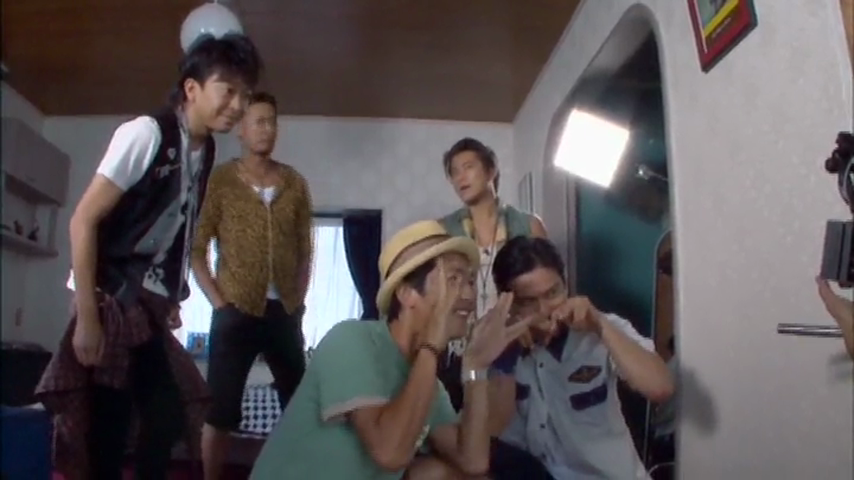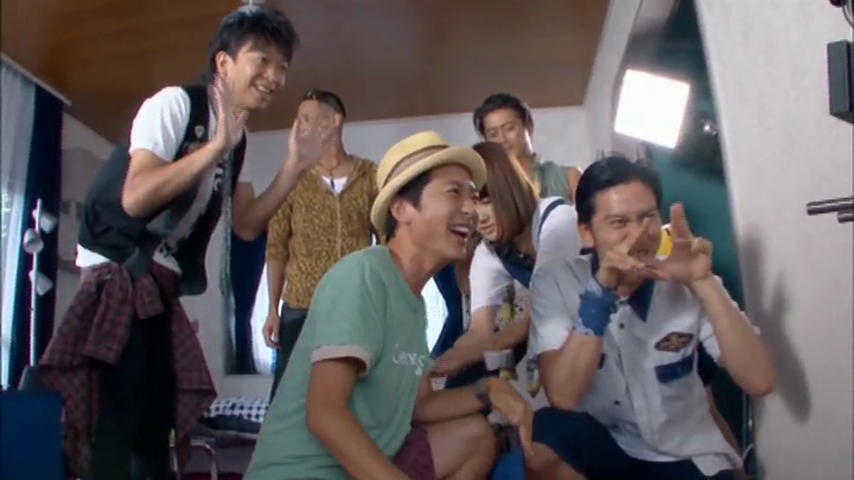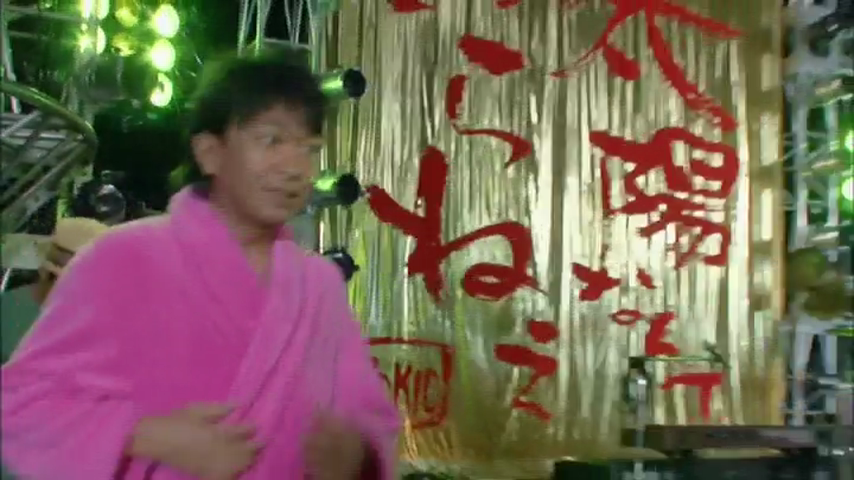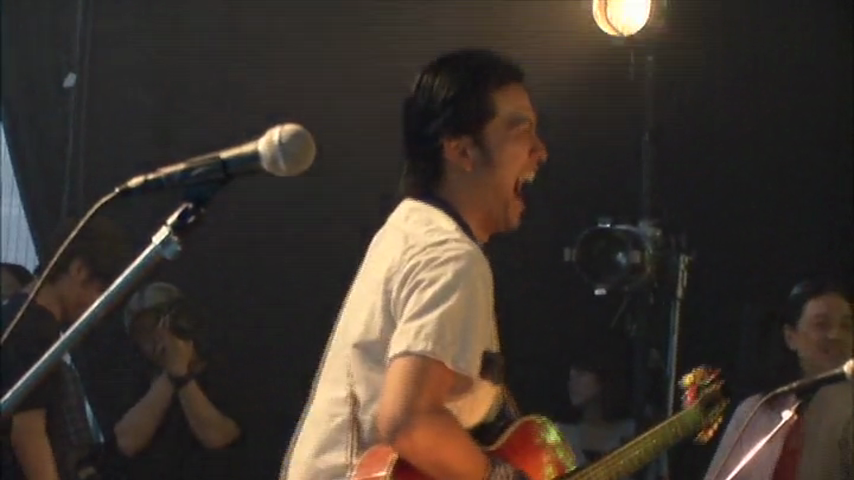 They are
so cute
, I love how good a time they had filming this and how much they make each other laugh! A classic case of everyone in the room loving each other! (Also, after that 5LDK not that long ago where they revealed Toma and Leader hadn't really ever spoken (despite pretty much everyone else loving Toma), it warmed my heart beyond belief to see them getting along so swimmingly!)
10) SO MUCH BURSTING INTO SMILES RIGHT AFTER THE REAL SHOT ENDS.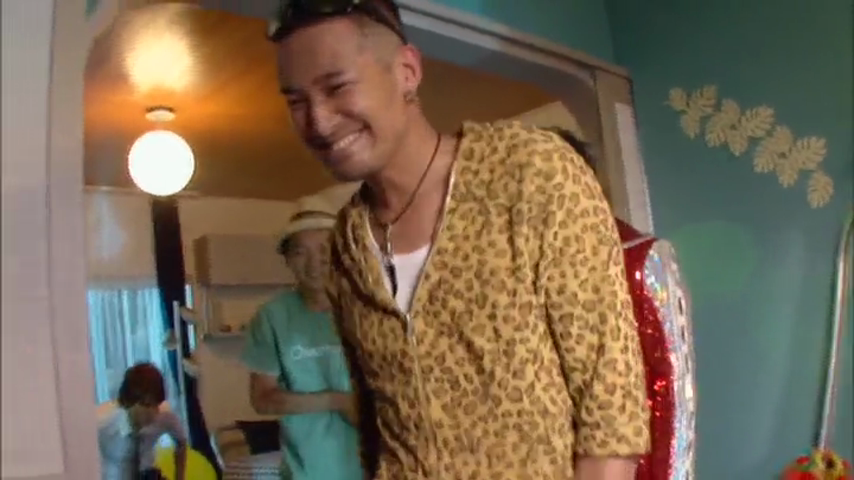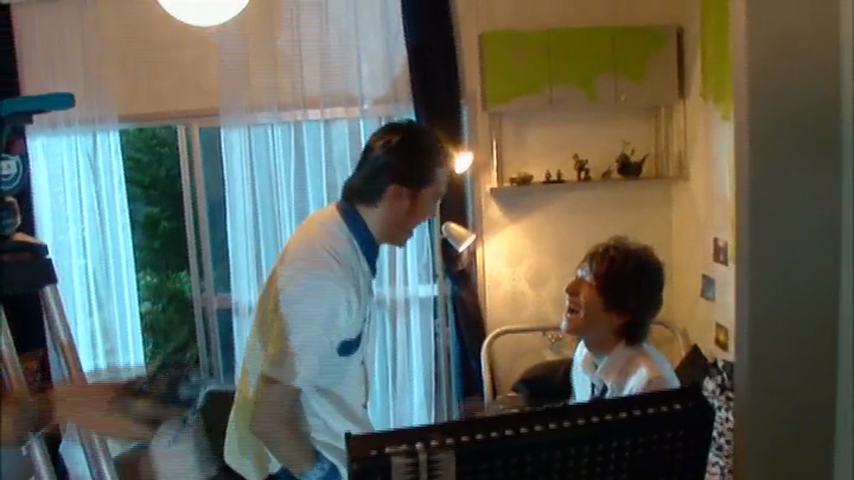 NO, SERIOUSLY, THEY ARE SO CUTE.
THANKS, PV, FOR BEING
AWESOME
! :D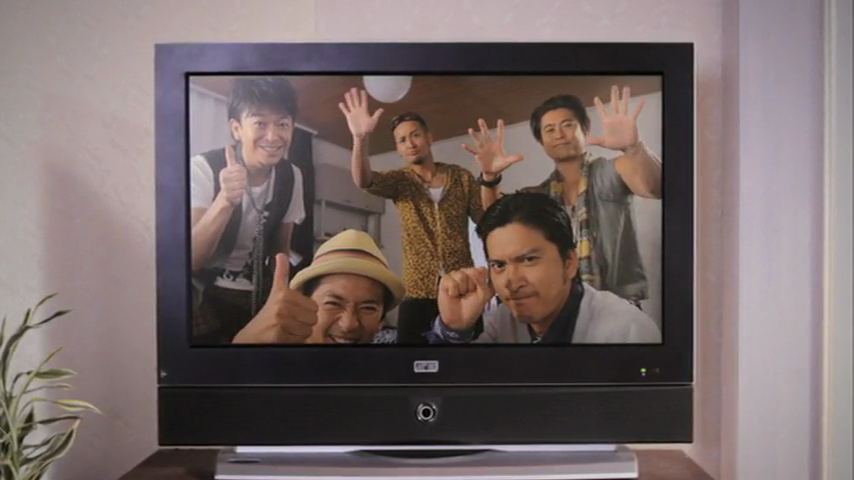 ...Next maybe I should tackle capping Eito's new PV without
dying
? XD