Tonight I have been in a very Toma mood! (Again, I know, someday soon I will make real Arashi and Eito posts. XD) So I thought I would post some recent caps of him in honor of
Toma's (As Close to Official as We've Come) Website Debut
! If anyone has unconventionally earned his stripes, it's you, bb. :D
HnA M5 2010.07.08
BEST. Nino's "Hammer pants? Zettai Toma." I know it's probably process of elimination but LOLZ FOREVER.
Awwwww, sweetheart!
VEST ON VEST. hahaha doubling is generally a tough strategy but I FEEL YOU, TOMA. VESTS
ARE
AWESOME. YOU KNOW WHAT WOULD BE EVEN MORE AWESOME? MORE OF THEM.
LIKE A PIRATE. His faaaaaace in combination with EVERYONE ELSE'S LAUGHING FACES. (Pirates are coooool... I cannot really defend this outfit but HANG IN THERE. ♥ [OKAY ACTUALLY I COULD DEFINITELY DEFEND IT EXCEPT FOR THE PANTS. I think with shorts, it would have been absolutely adorable. ♥])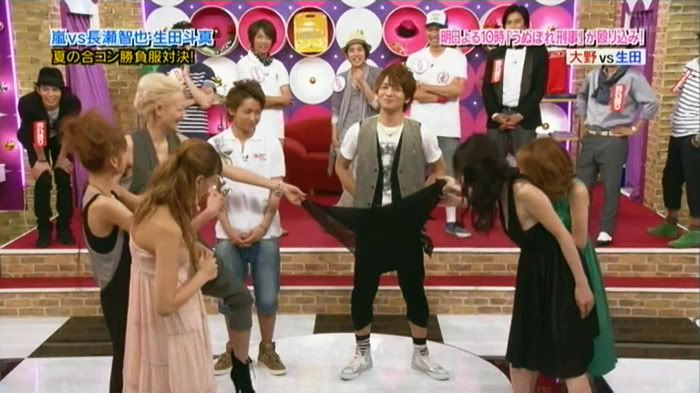 More molested than usual but
I cannot blame them
. And sadly it's not because Toma is hot (usually reason enough) but because THOSE PANTS REALLY ARE THAT MYSTIFYING.
Let it all wash over you, bb. Soon it will be over and Jun will take you out for a drink.
Unubore Deka 03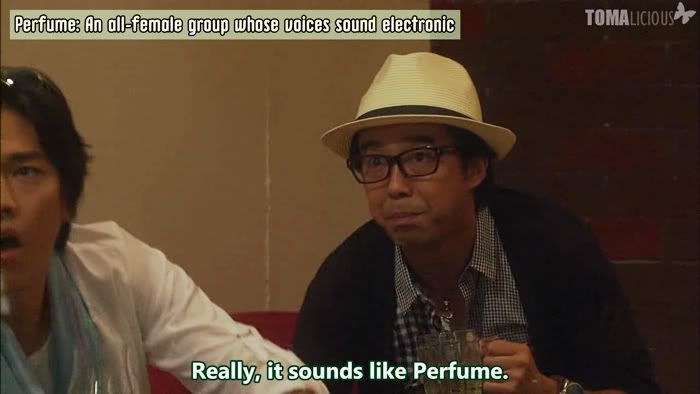 CRYING
. I laughed SO HARD. I still laugh EVERY TIME I SEE THESE CAPS. Perfume jokes = YES. Autotune jokes = EVEN MORE YES.
ahahaha, I love this plot development! TOMA IN UNUBORE DEKA PLAYING SADAME IN UNUBORE DEKA PLAYING THE "REAL" UNUBORE DEKA.
DOING HIS EMOTING!!
I also loled forever when Unubore threw his jacket against the wall. I can't even describe why.
I'm glad that he's learning! Slooooow bits of self awareness!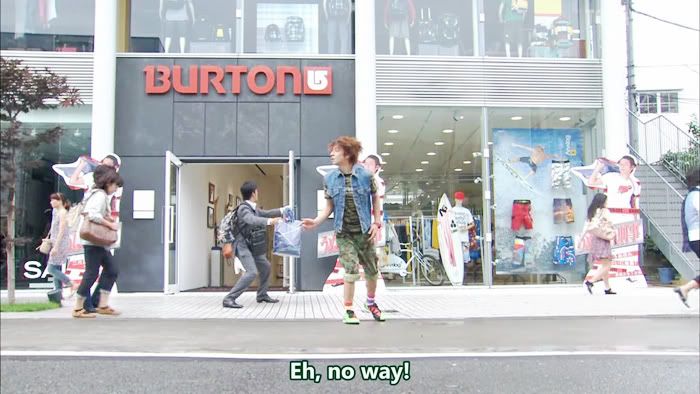 LMAOOOO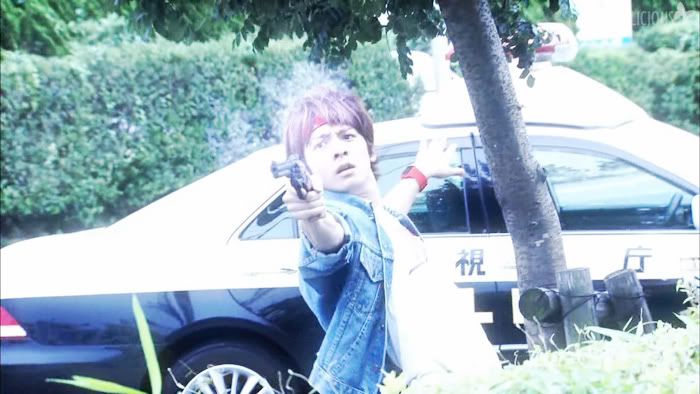 80s Action Hero Toma!! Something I never knew I wanted to see! (Forearrrrms! Yesssss.)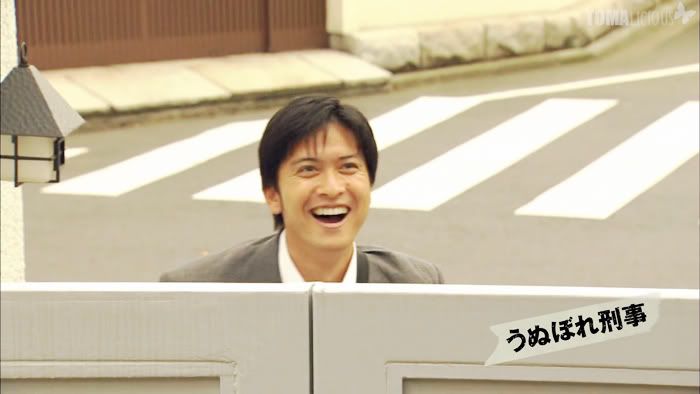 aksaflfjlfdgk;l Faaaaaaaaace~ How is he so good at physical humor, it's
amazing
.
Now off to watch Taichi torture five of his kouhai while Leader(2) pleasantly but a little nervously looks on. OH PLUS ARASHI MIGHT DO SOME THINGS, YES. ♥
Current Mood:
surprised