I wish I had written about this earlier but: Katee Sackoff and Tricia Helfer are being their awesome selves and riding their motorcycles from LA to New Orleans to raise money and awareness for the Gulf! And LIVESTREAMING about it every night! It is too delightful, you are rarely get to see actors you love being so open and hilarious and besties right in front of your eyes. YOU WANT TO SEE THIS, YOU GUYS.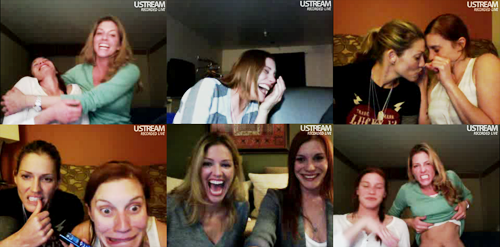 "Beginning next Friday, October 22nd, Acting Outlaws Katee Sackhoff and Tricia Helfer begin a charity motorcycle ride from Los Angeles to New Orleans, ending at the Voodoo Music Festival to raise funds and awareness for the Gulf Coast Oil Disaster.

During the ride, Sackhoff and Helfer will urge support for the text to donate campaign, Gulf Future, a collaboration between the Gulf Restoration Network and The Gulf Coast Fund."
A small sample of the AMAZING: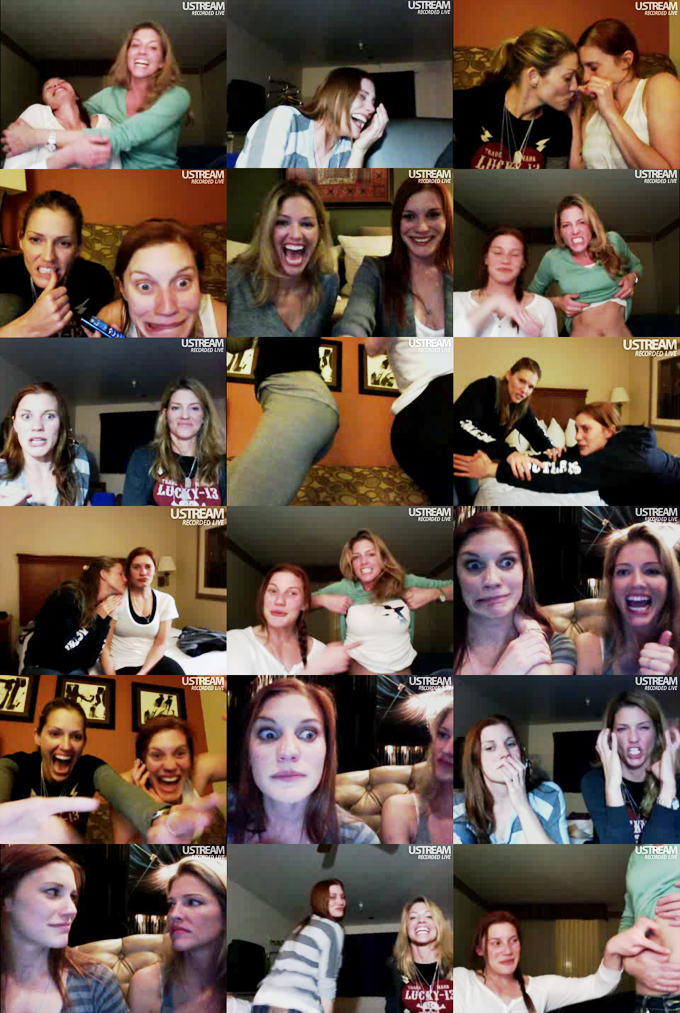 K: Oh, I'm the fence now. On this side of me? Is
death
.
K: Someone said we're getting old? I will beat the shit out of you.
K: Oh my god, I just burped! I just burped on camera!
T: You burp all the time.
K: Yeah but not on camera!
K: I think we've established that you're strong since you can pick up a bike and I can't.
T: You can do it too, you just weren't doing it right to begin with.
K: Yeah, that's true.
T: You just have to put your butt into it.
K: Yeah, I know, I have a hard time getting my ass into anything.
K: Tricia likes things even. *straightens camera so they are equally in frame* That's why I'm her best friend.
K: I'm gonna kiss St. Christopher. …I'm supposed to kiss him every day! No one told me this but all of sudden, on day five, I've been told I'm supposed to kiss the fucking saint!
T: It's like you rolled cameltoe in a ball and sat on it!
K: We all do a lot of shit when we're sixteen but we don't kill gophers.
Also there's a drinking game that has developed! Only two cues: when one of the says "Literally" and when Katee bites her nails. These two are all you need. XD
WATCH NOW GUYS! The last stream is at 9:50 EST in 10 minutes (approximately, these things are hard to time)!
Dooooo it, they are so sweet and honest and full of laughter! :DDD
ETA:
OKAY, tweets keep coming in so I keep updating the time, it's definitely going to be late as:
kateesackhoff
: "We're a little late 'cause our computer is stuck in the 'legal trailer' and there's a band negotiation going on. Shit."
triciahelfer
:"Seriously, major negotiations have locked us out. Not our fault this time. Might have to go Starbuck and Six on them."
NEW PLAN:
Due to technical difficulties, the last stream is now
tomorrow
. Time TBA on twitter! So if you want to check them out, you have more time now. XD
HERE AT USTREAM!
And check out the Acting Outlaws website! You can watch all their previous streams at either of those places too! (DO IT.) :D
Current Music: The Evolution Of Gaga - Lady Gaga