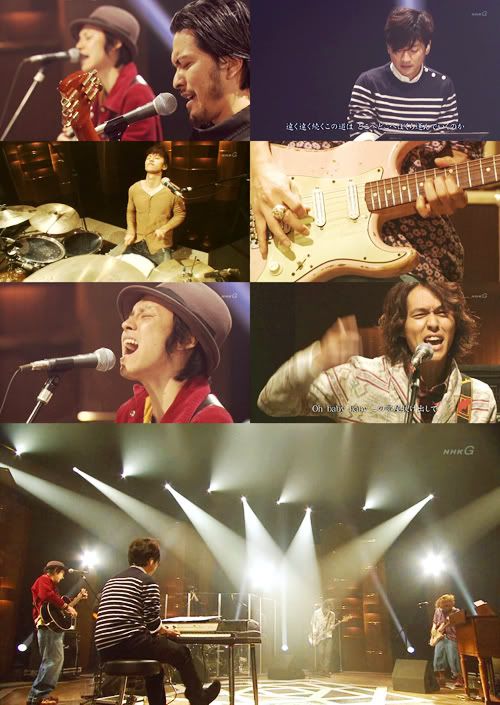 OKAY for the people who didn't hear me flail since it was announced: I WAS REALLY REALLY EXCITED FOR SUBARU BAND ON SCP. Now you are caught up for me saying IT LIVED UP TO ALL THE HYPE I WAS CREATING FOR MYSELF AND WAS IN FACT THE BEST THING EVEEERRRRR. And so, a breakdown: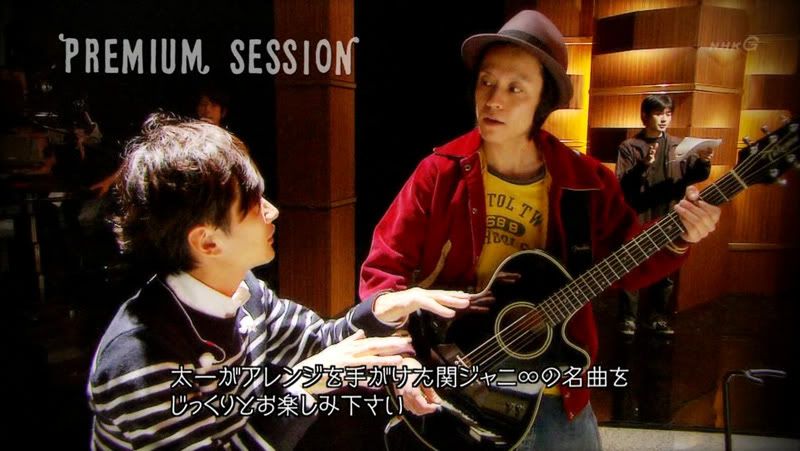 First of all, I love that Taichi arranged it. ♥ I think he's a talented guy but also since Eito is lacking on the piano side of thing (I say with love for Hina), it's really cool to see what he does there. Plus I love how much he loves Wurlitzers.
HOT. Seriously, drummer Tacchon is the hottest version of Tacchon.
Okay, when this was first announced, I had a fleeting second of "Aw, Ryo has really joined the band, he should have been invited to the instrumental event! I bet he was bummed not to jam with Nagase." However, I'm going to let you guys into a little secret: this is actually my
ideal
band SCP set up. I mean, Ryo has already gotten that song with Taichi last Christmas and that whole thing with Kazuyoshi Saito on SCP. I have this thing where I feel in my heart that since there are so many talented band people in Eito, sometimes Yamada don't get enough attention for my taste. SHINE, YAMADA! TAKE THOSE EXTRA LINES, YAMADA! I'm so happy for them here. :)
Meanwhile Nagase is just being PRETTY. :)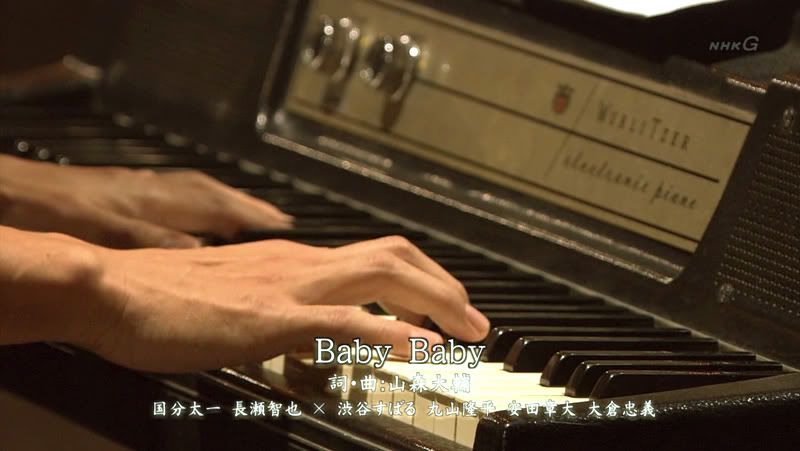 YAY, WE'RE STARTING! See already I think it's cool that they didn't start with the distinctive guitar riff from the album and have this cool little keys part instead.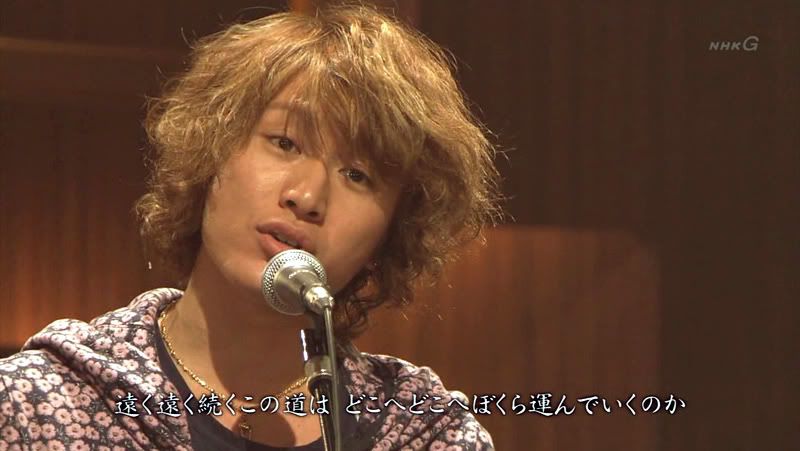 Eeeeeeee! We skip right to Yasu's lines, which used to be the secondary hook of the song! I'm all for them becoming the start. :)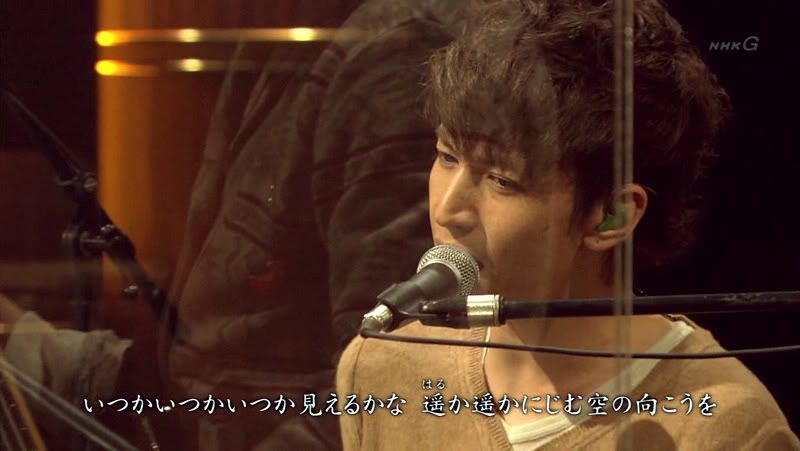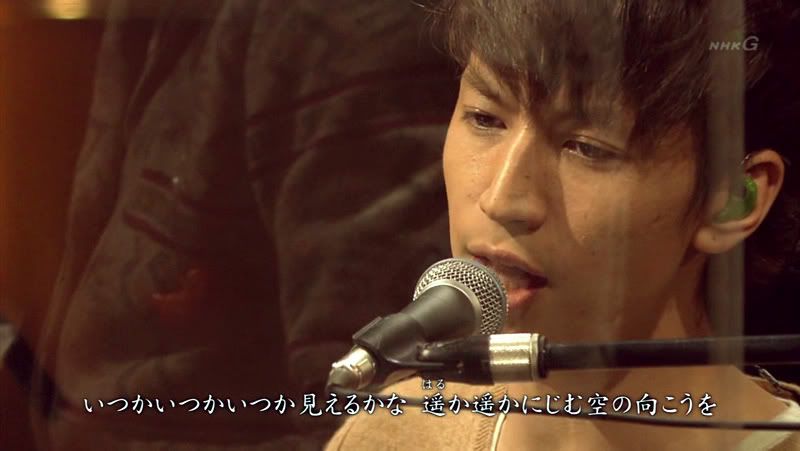 Yay, they get a little more Ohkura vocals in by starting him off singing before the drums come in! He has such a strong voice but it does seem to take some work for him to play and sing at the same time. I'm always amazed when drummers sing lead while drumming anyway. :) I loooooove that "mieru kaNA" high note.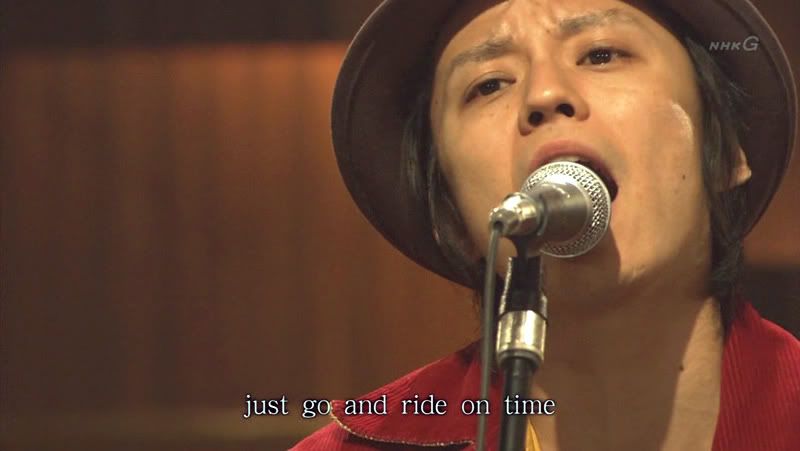 SUBARUUUUUU~ Delightful as always, he's just so
flexible
! I was kind of pleased they took out the harmony line here, you never
need
more than Subaru's voice. ♥ Though POOR YOKO, I keep imagining him listening to this part and being like "SO much better! They totally don't need me here!" Aw, bb… in my imagination. :)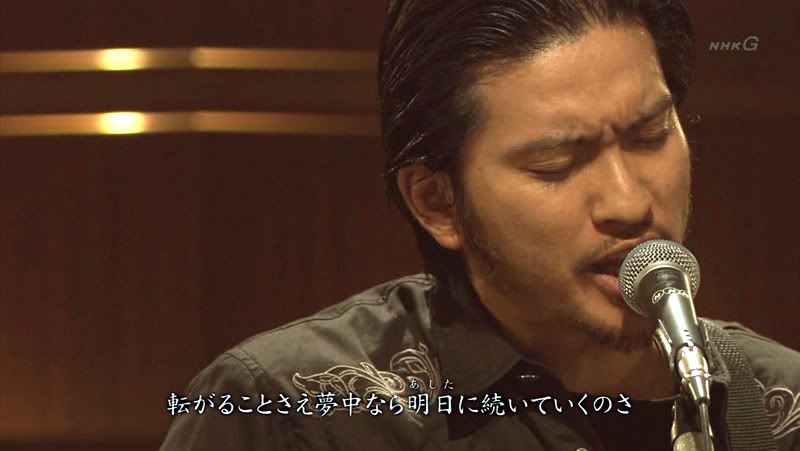 NAGASE!! Seriously, to have him sing after Baru, I'm already like SOMEONE PINCH ME, AM I DREAMING, NO WAIT DON'T WAKE ME UP!! I totally don't mind at all that he took Yasu's lines and not many people could make me say that. ♥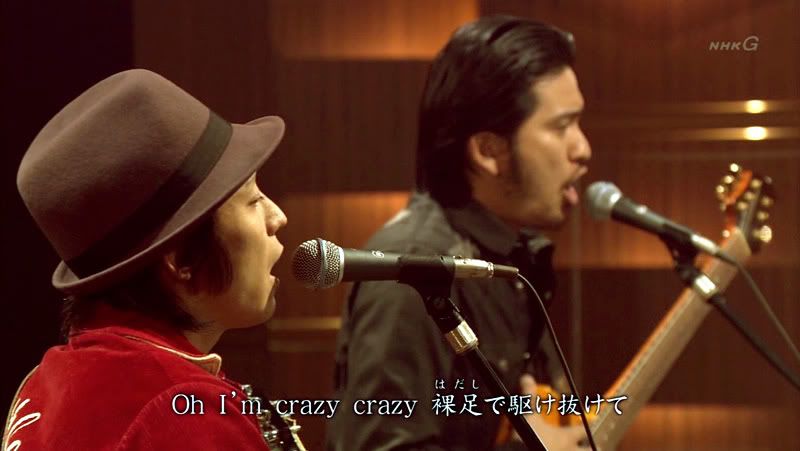 THEY ARE SINGING TOGETHER, HELP, JOYFUL TEARS IN MY EYES ALREADY STARTED. For each having such distinct voices, I really like the combined effect. :D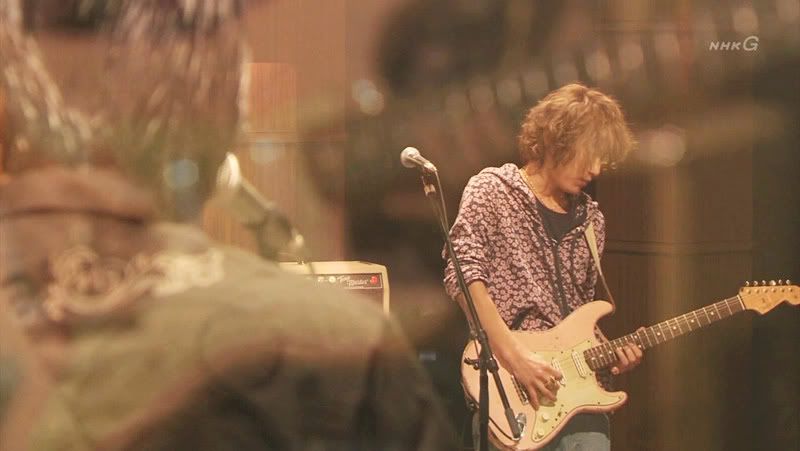 EEEEEEEEEEEEEEEE!! I'm SO SO GLAD that even with Nagase here, they gave Yasu a big guitar solo too! And not even the one in the song! I thought he'd just get that part! Though it does make sense, that was someone else's playing and this is the freedom to do his own. Sighhhhhh, I adore when we get to see he's such a talented kid. ♥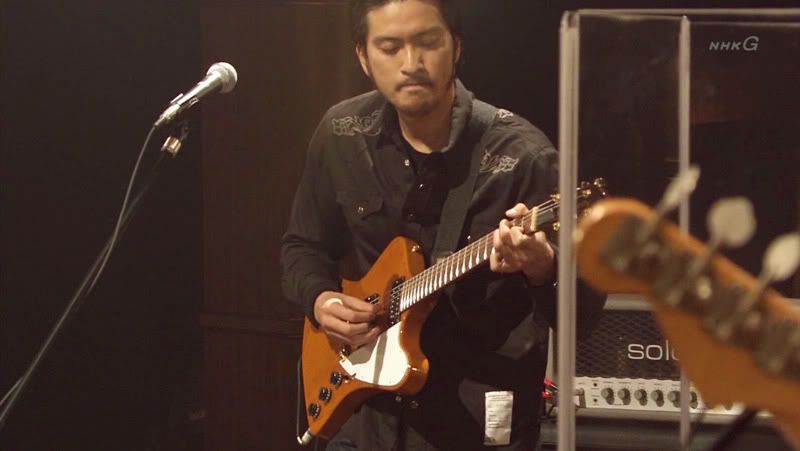 NAGASE. He just
really loves
music, he always seems so happy in whatever part he has, backing people up is just fine by him!
YAY! MARUUUUU~ SERIOUSLY. SERIOUSLY. What do I DO, all my favorites voices are being featured in solo lines one after another!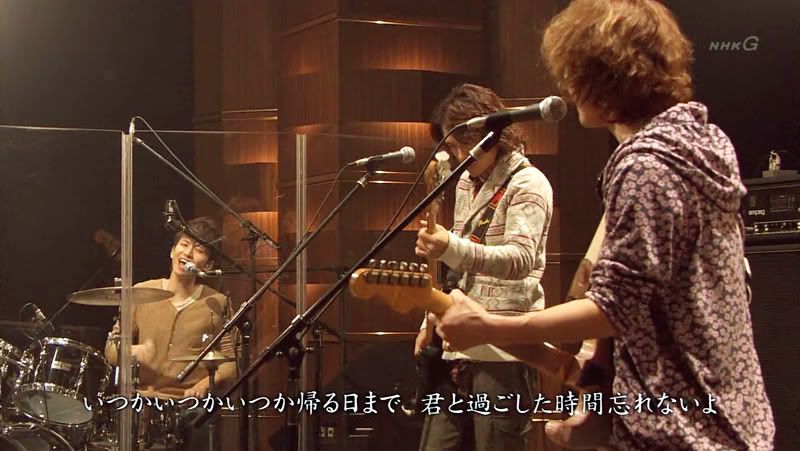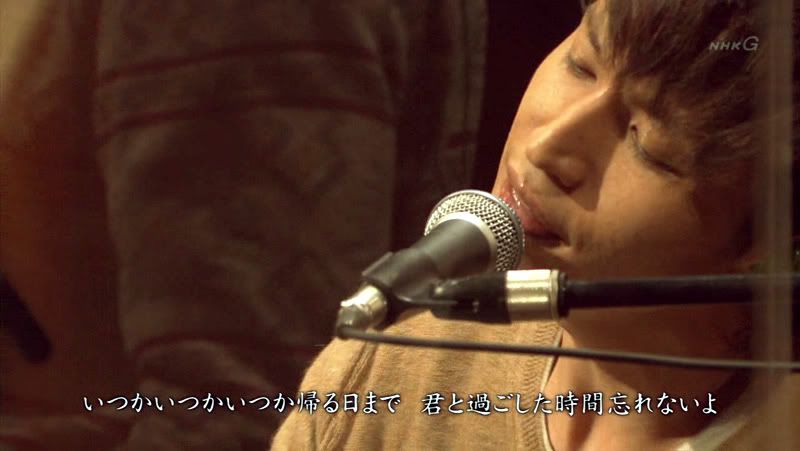 Aw! They kept the harmony from the CD here, which makes sense as he's drumming. At least I was pretty sure that was Yasu in the background, I
really
need to see this performed because my ear still has trouble picking out the high harmonies and I have a terrible tendency to create them all to Yasu when it's indistinguishable. XD That's one of the reasons I fell hard for him, I love that he takes that essential but totally unglamorous role so much. ♥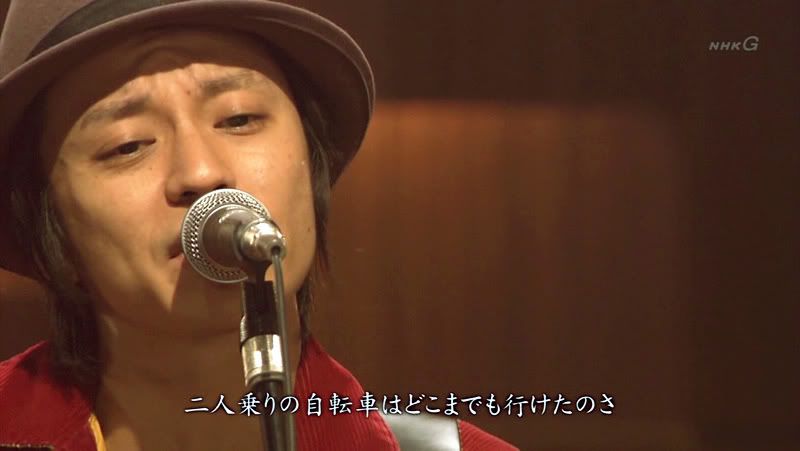 I'd say "Sorry, Hina!" but I don't think Hina would be hurt to hear Subaru do his lines. He'd just be able to focus on "Subaru is SO GOOD". And he IS. BARUUUUUUUUU~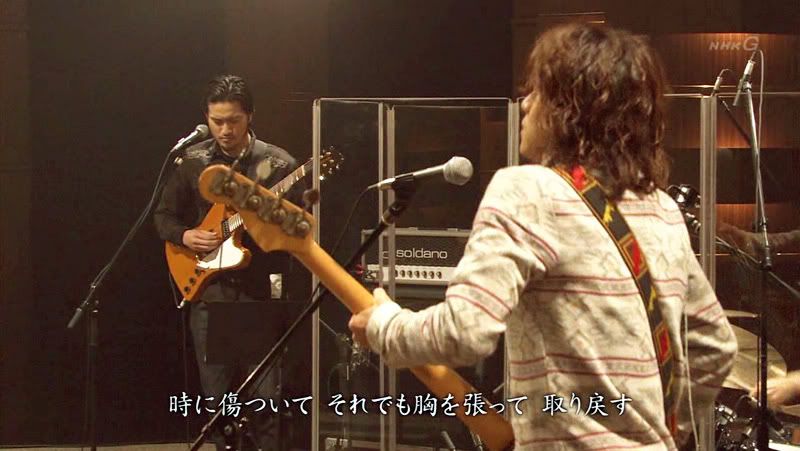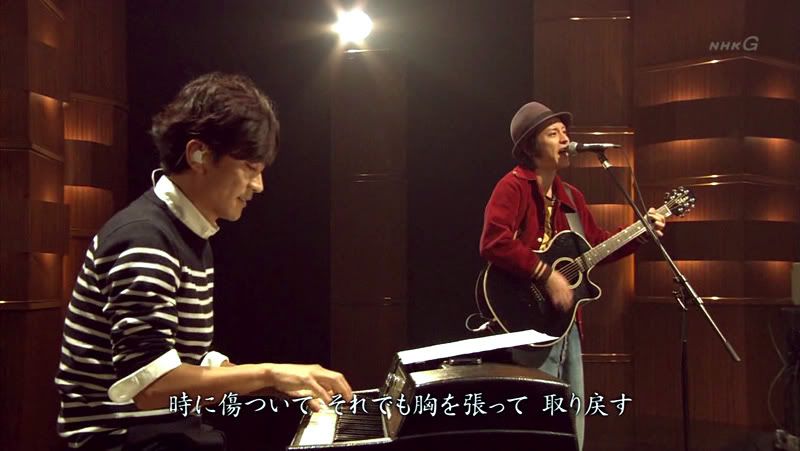 Maru rocking out! Taichi looking so happy and satisfied! Eeeeeeee!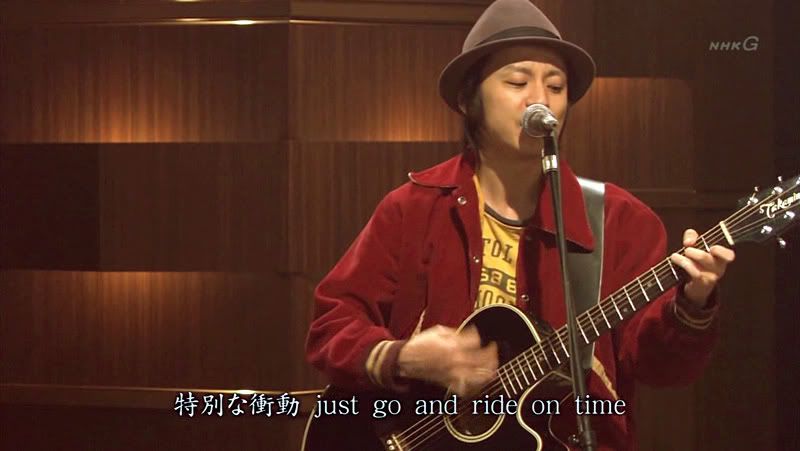 I really like those "ride on time" chord changes!
EEEEEEEEEEEE! NAGASE AND SUBARU AND YASU ON THE CHORUS! I DIDN'T EVEN DREAM THAT BIG!!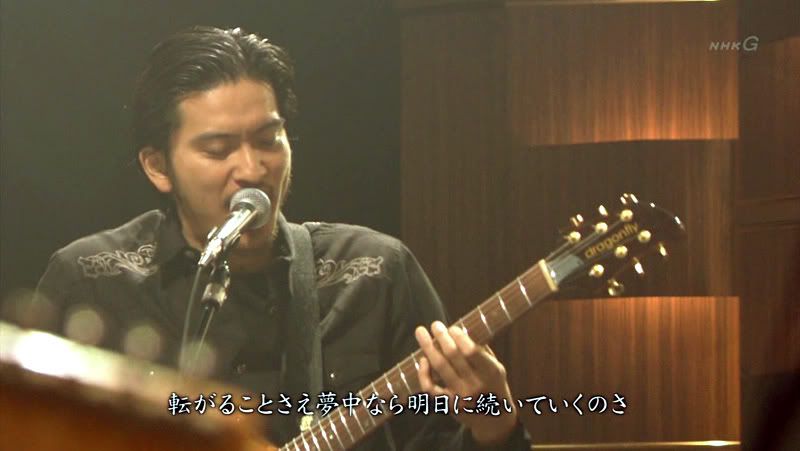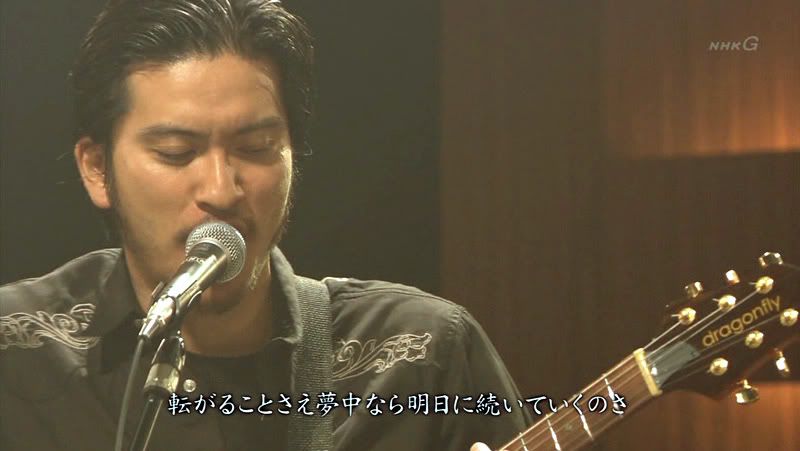 Oh Nagase, you are so
good
!
Eeeeeeeeee! MY LIFE IS COMPLETE NOW.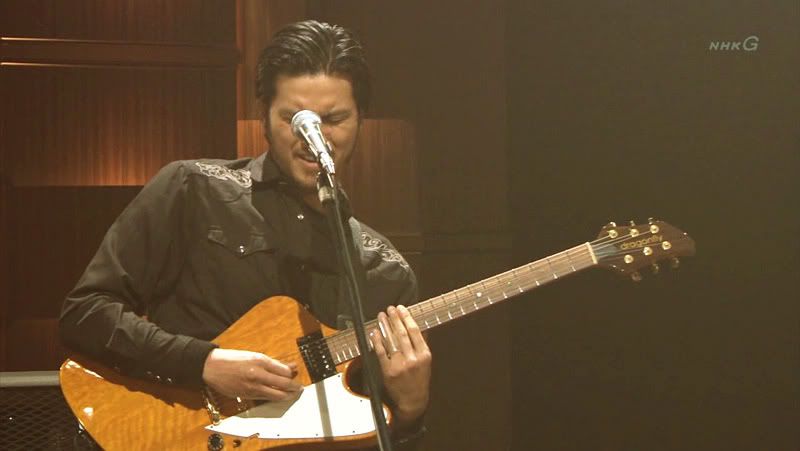 PERFECT CHOICE. I knew Nagase had to bring in something only he could bring. Obvs ANY keyboard Taichi added would be amazing but for Nagase to do slide guitar really made this special. I don't feel well versed enough in TOKIO to talk about their styles but I do associate that as a Nagase specialty. :DD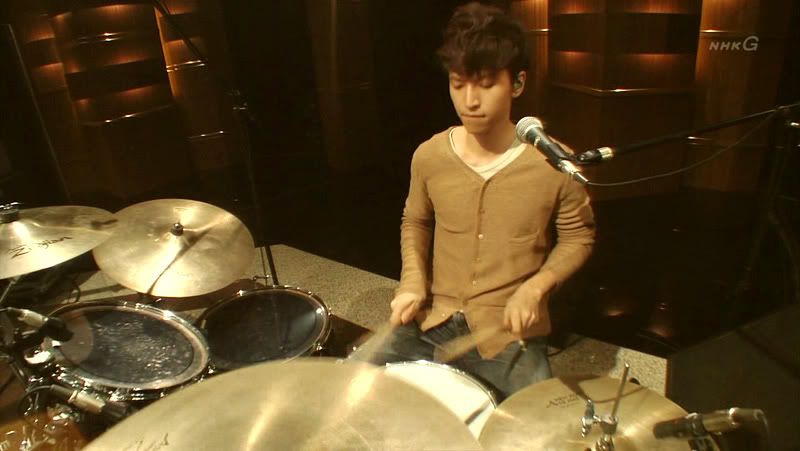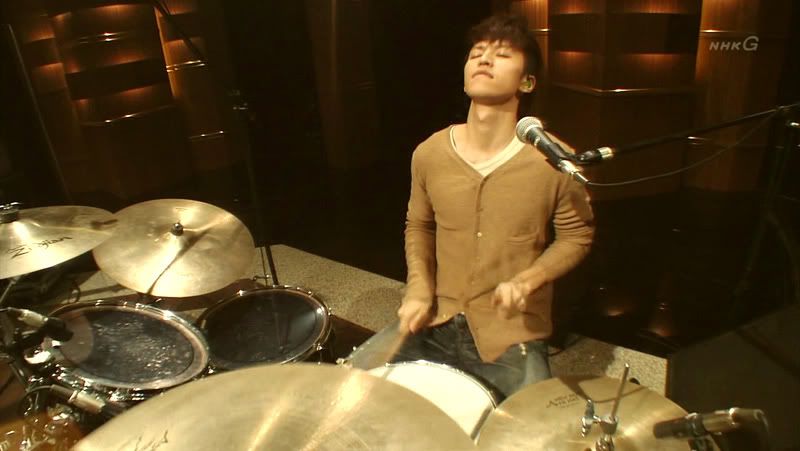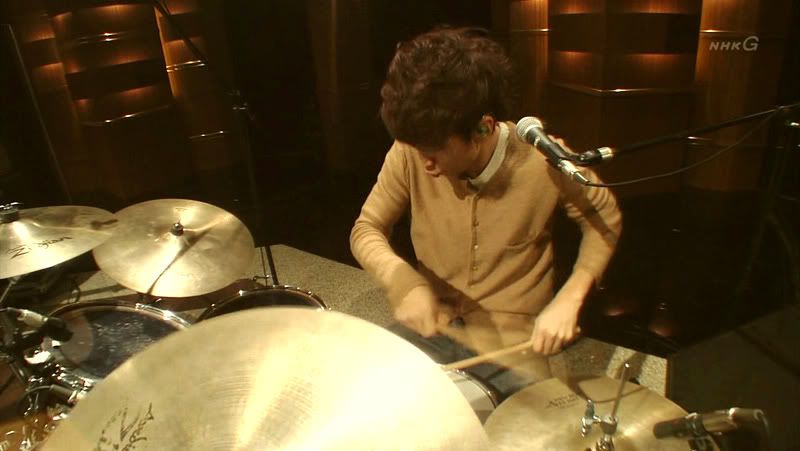 Good
drumming
, Tatsu! ;DD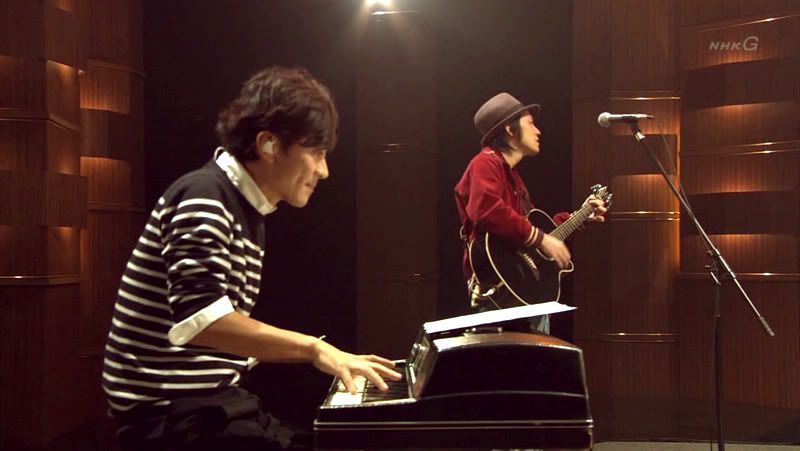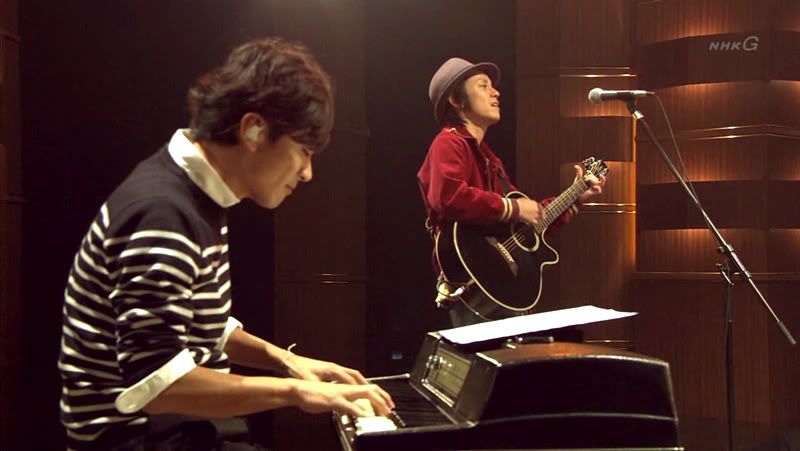 Augh, all the
jamming
and
head-bobbing
!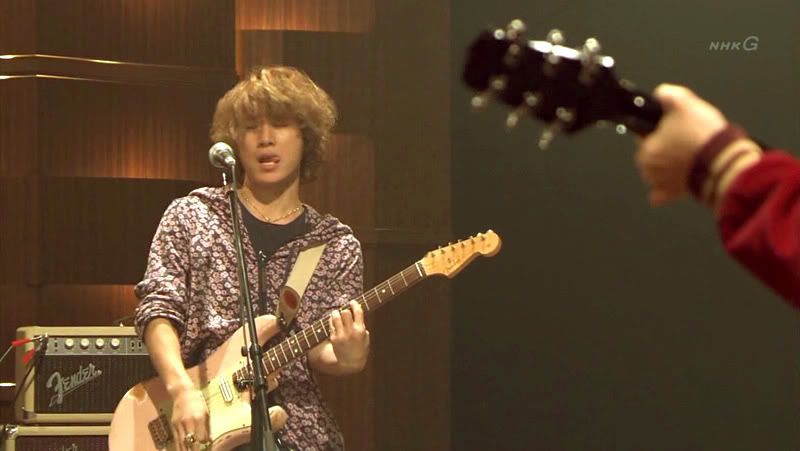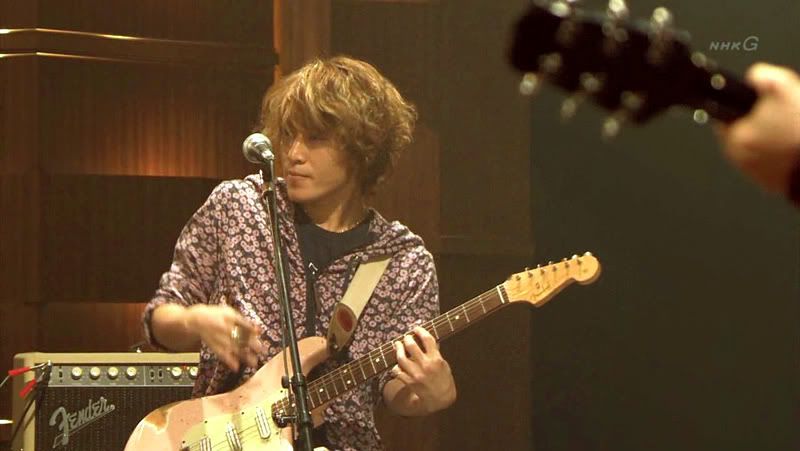 Yasu and his tongue, OF COURSE. :DD
Maruuuuuu! It always takes me a while to actually start hearing the bass part but I always appreciate it when I do. :)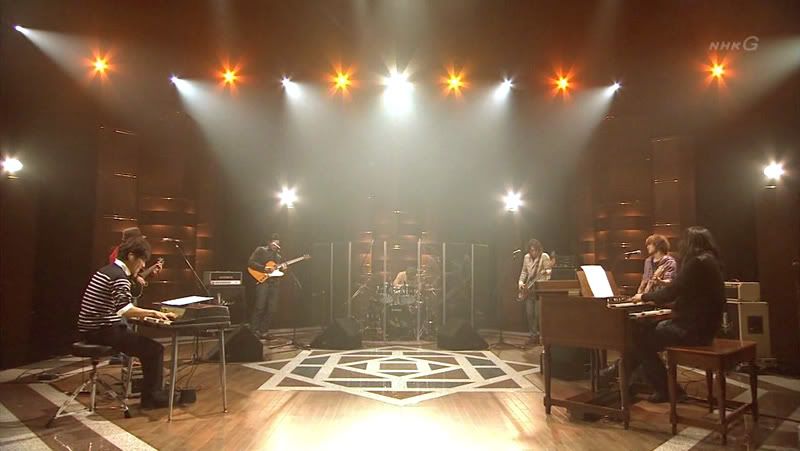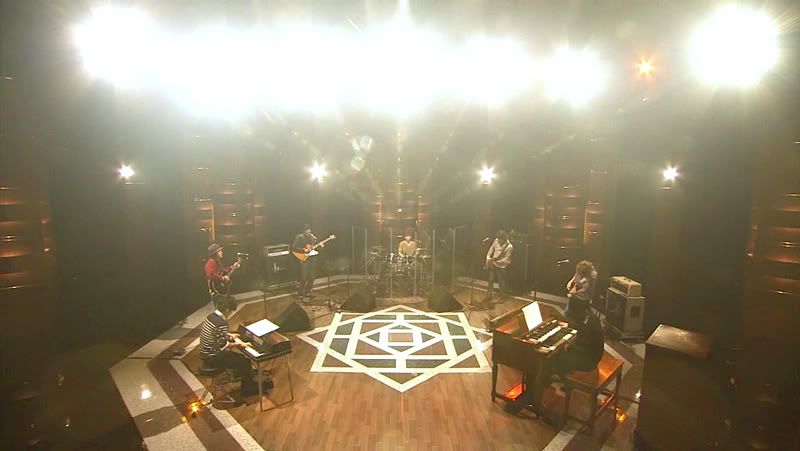 ;_; I'M SO HAPPY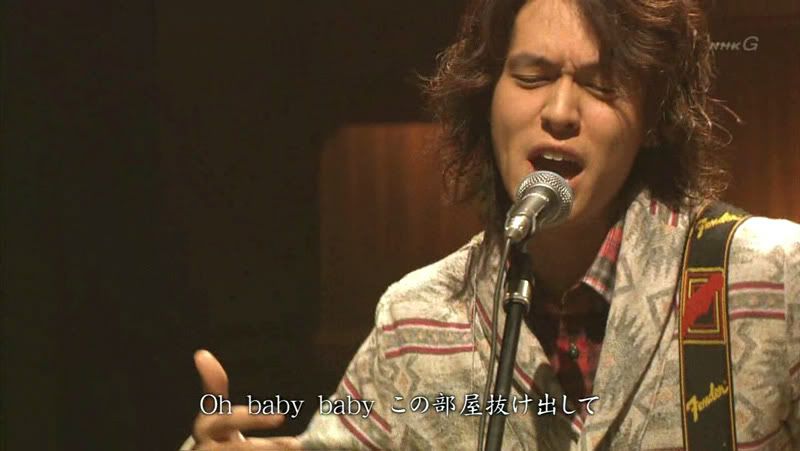 Yeahhhhhhh Maruman, work your line!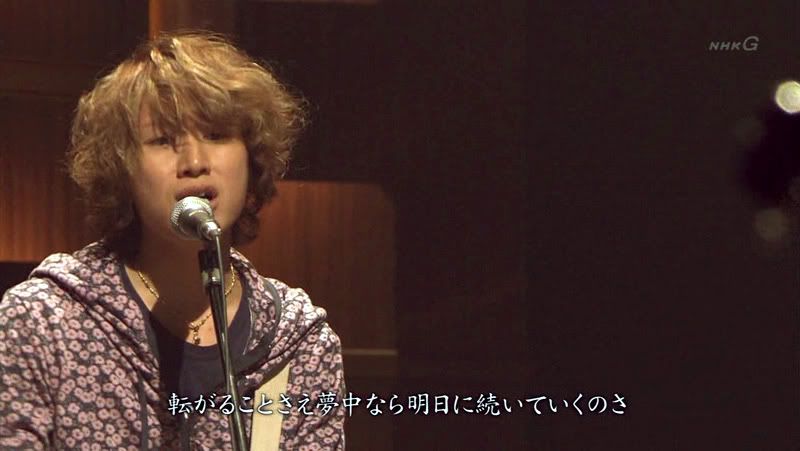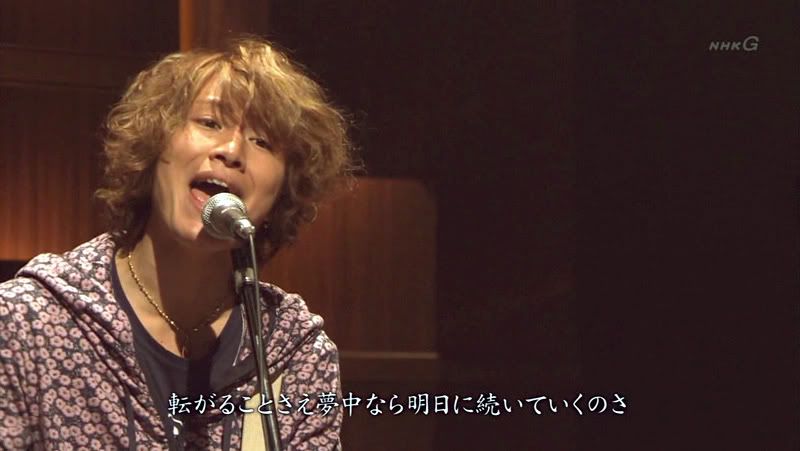 Eeeeeee, Yasu gets these Ryo lines! It's even the
really dramatic
Ryo lines. ♥ Before this aired, I thought Nagase might just take Ryo's part but the arrangement they made is so much better.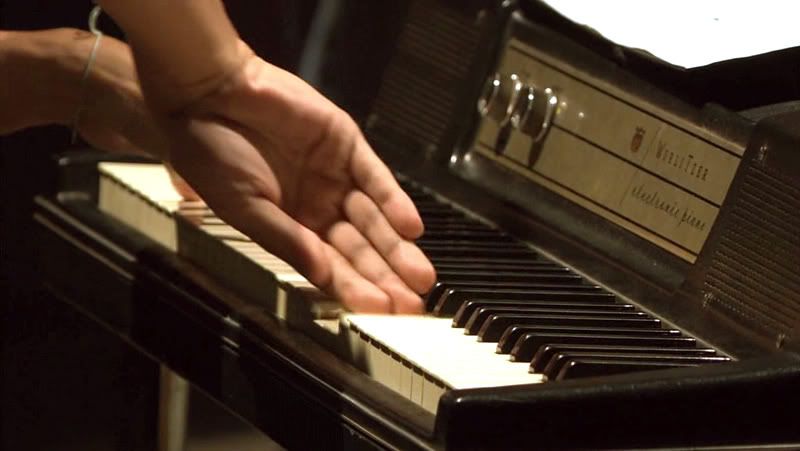 Wheeeeee!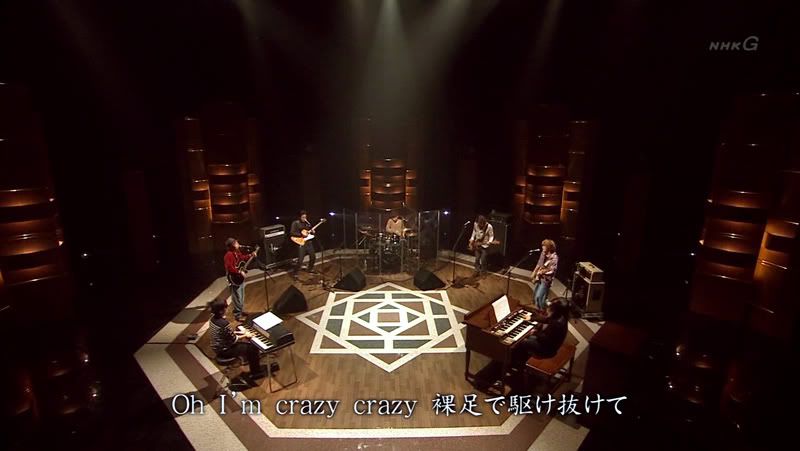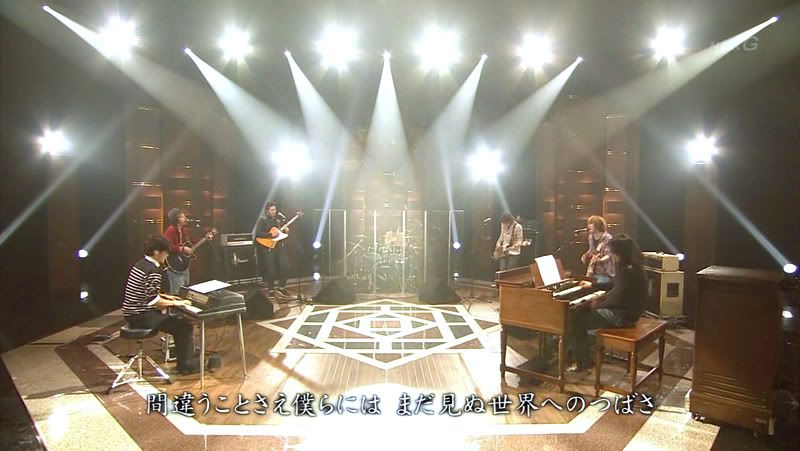 ;_;! They even managed to include a line of Subaru/Yasu harmony! I'm so happy since I really associate that with
Baby Baby
. ♥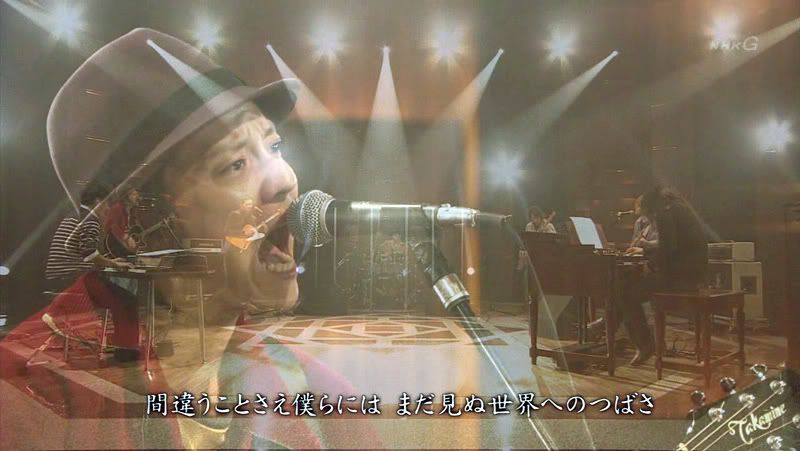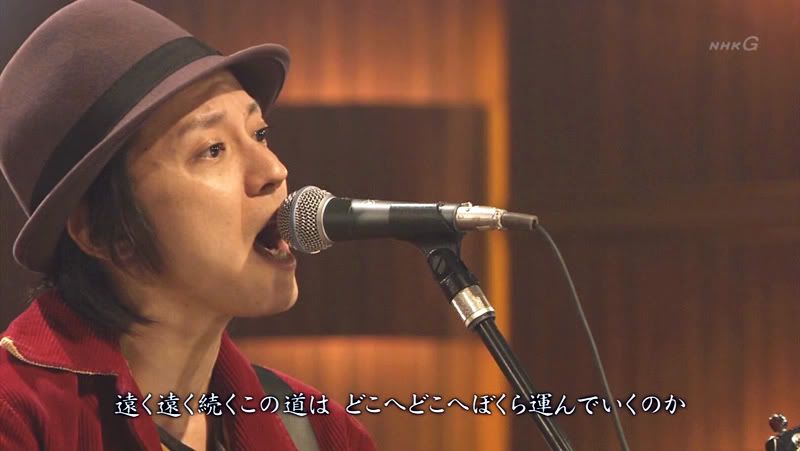 The build! I actually really like that Subaru starts it off by himself. :)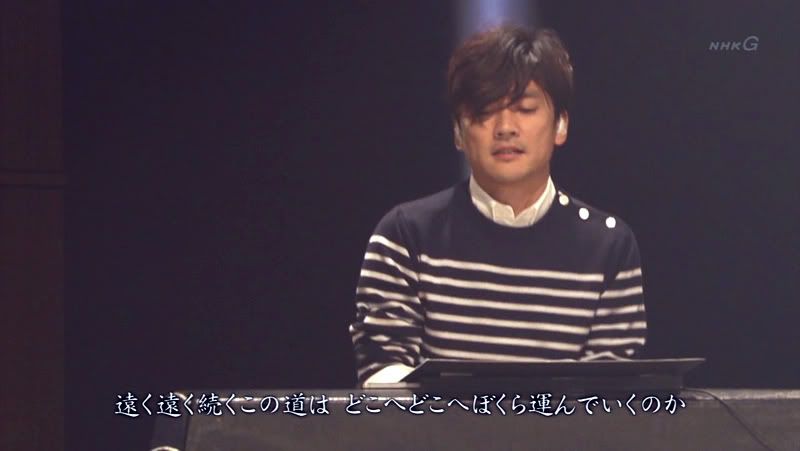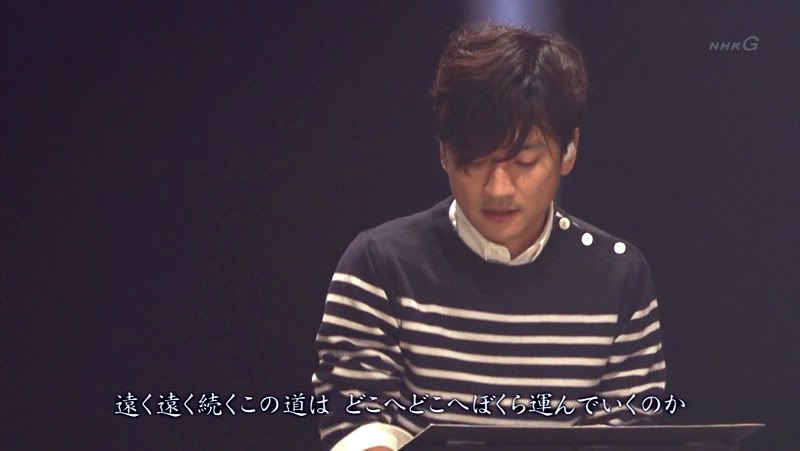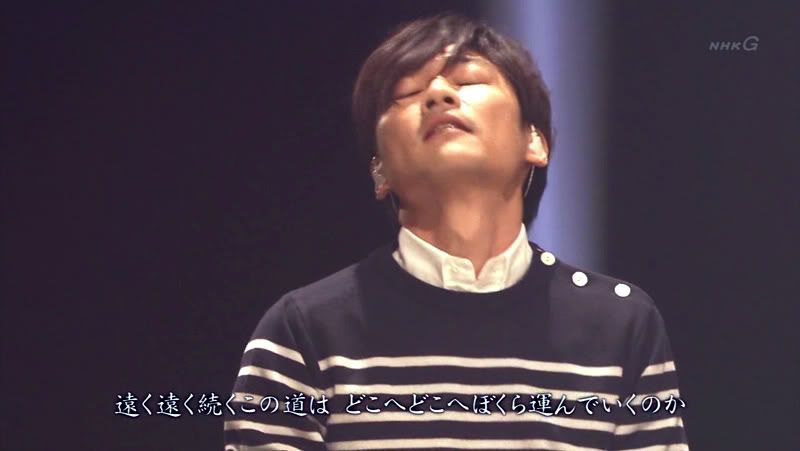 AUGH. Okay, this is really the first time in life where I was like "Since when has Taichi been so
hot
??" hahaha, I
like
Taichi but before this hair style/sweater/intense rocking out/musical skill combination, I hadn't been particularly attrached to him. BABY BABY, WHAT HAVE YOU DONE. :DD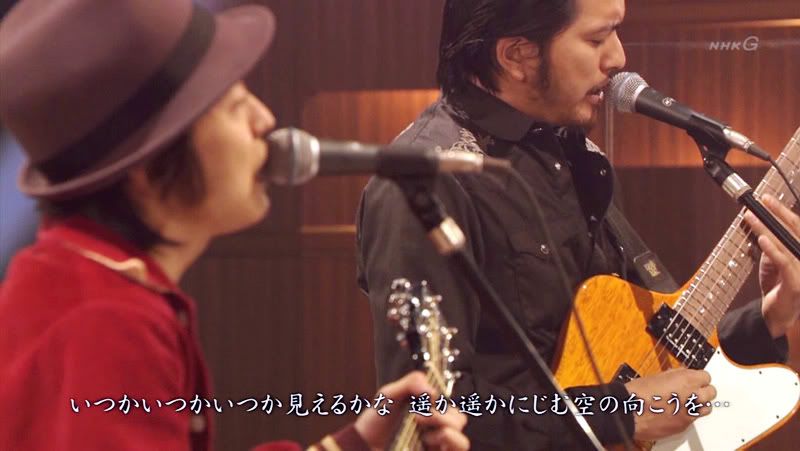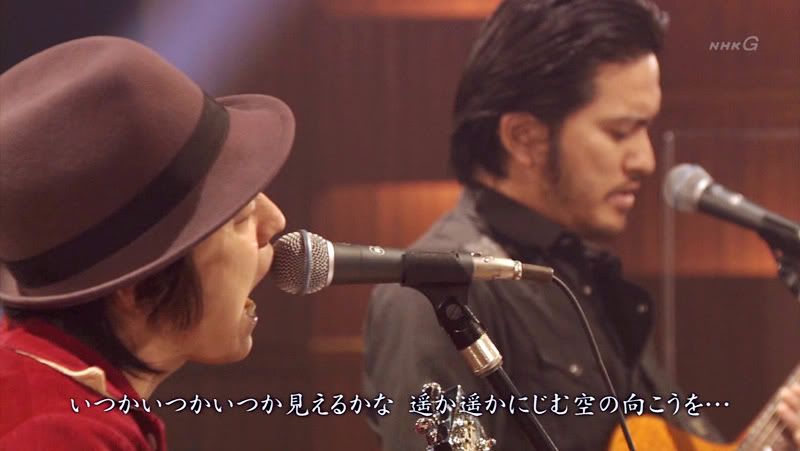 WAHHHHHHHHH, SUBASSAN HARMONY
PLUS
NAGASE COUNTERPOINT? HOW IS THIS SONG SO BRILLIANT??
*DIIIIIIIEEEEEESS*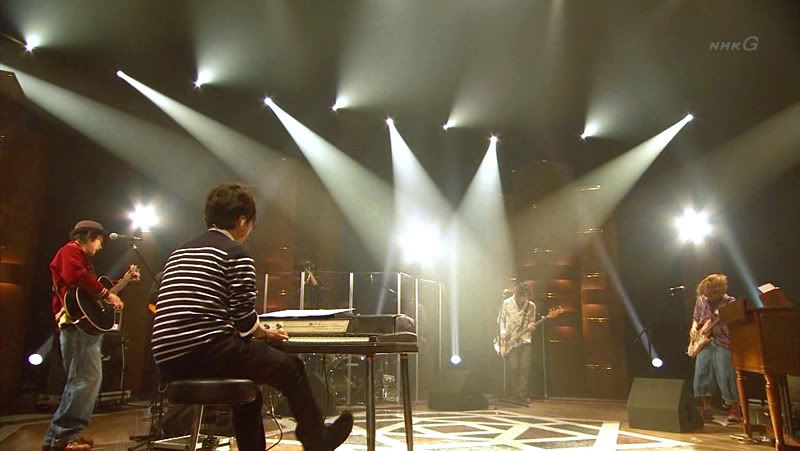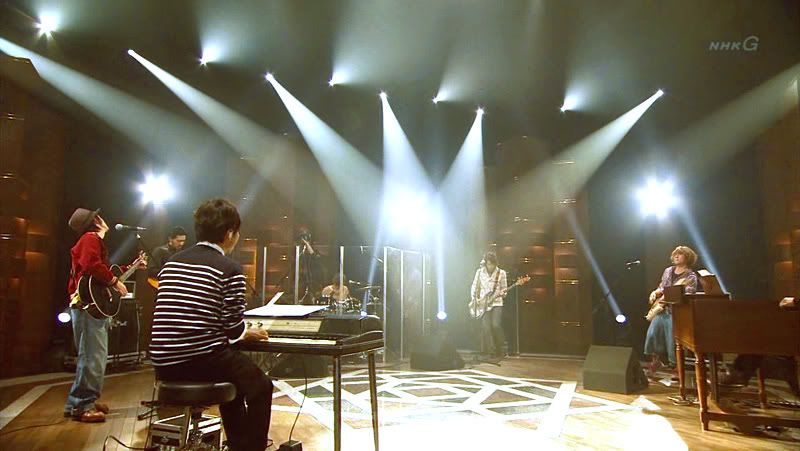 Waaaaaaaahhhhh! They are just
killing it
.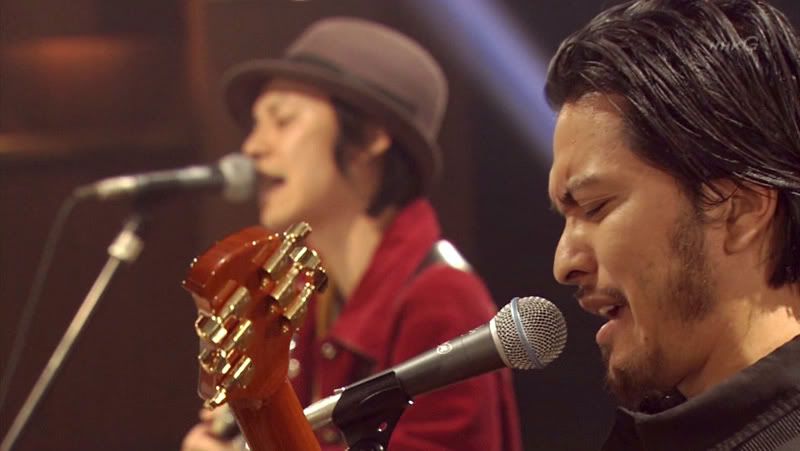 OH BABY BABY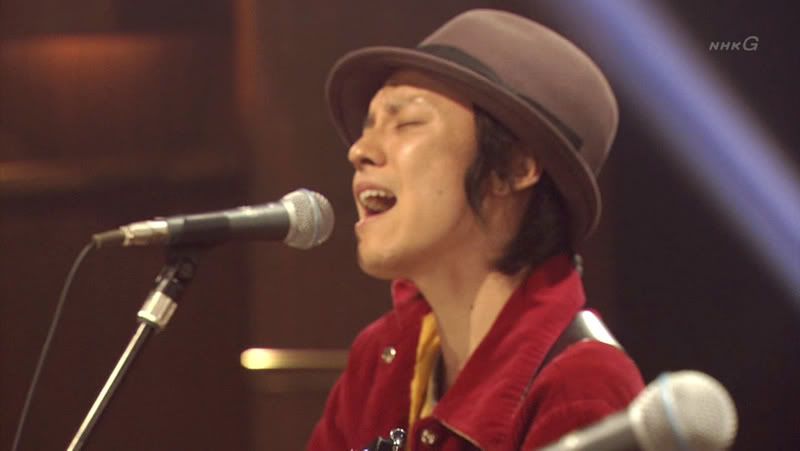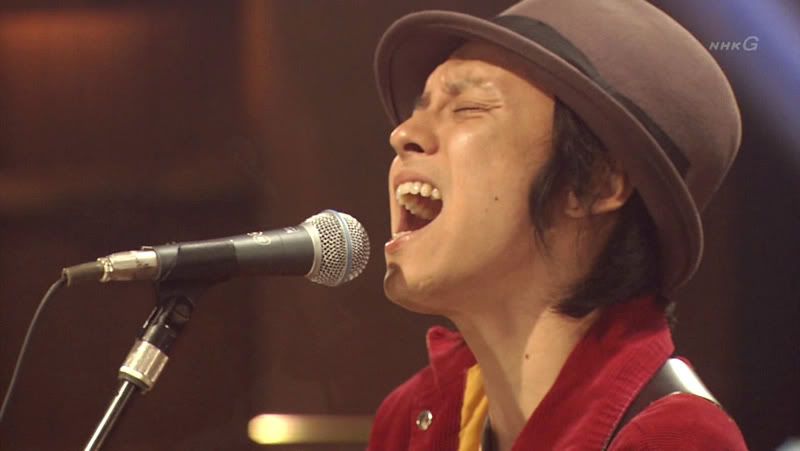 BARUUUUUUUUU~ Your voice is just so
beautiful
. ;_;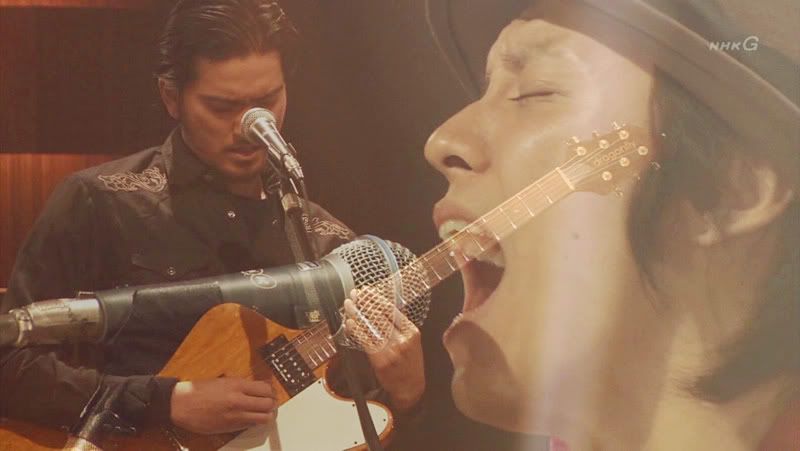 Thank you, SCP, thank you.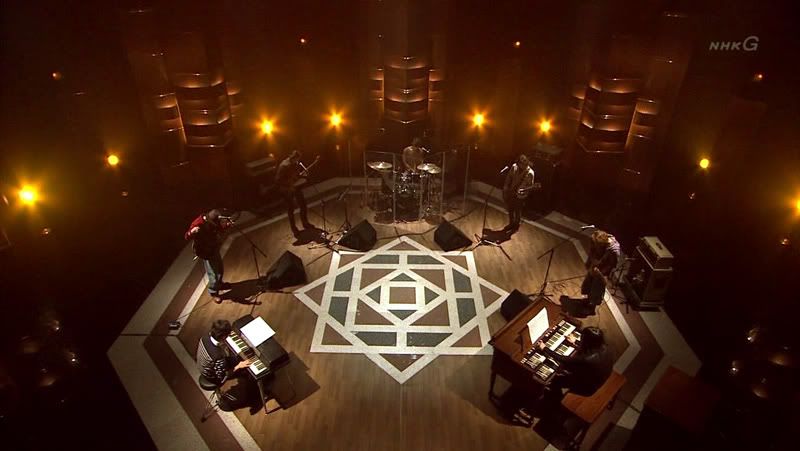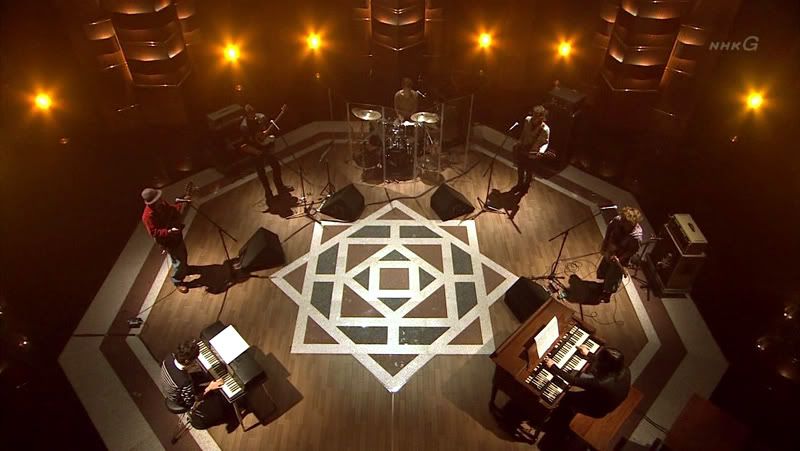 And we end where we started, the simple piano riff by Taichi and then Yasu joining on guitar, which I think is a nice callback on the center guitar riff on the original recording.
FAVORITE. SCP. PERFORMANCE. EVERRRRRRR.
Current Mood:
loving