Yesterday I attended the
Stand Up for Women's Health
rally for Planned Parenthood in Foley Square, NYC! I had a really good time, I think I like rallies! I like yelling and cheering and wearing a theme color and being justifiably angry about things! So I thought I'd post a few of the highlights here, to spread the rally spirit. :D
For anyone who needs a little catching up (lol, I am not an expert so this is only from my own recent catching up!), last week the House passed the Pence amendment which seeks to terminate
Title X
, a U.S. government program that provides for family planning services. About $315 million is spent in total, with $75 million going to Planned Parenthood. This money subsidizes the cost of HIV tests, birth control pills, various cancer screenings and more, things that might otherwise be inaccessible: whether to those who have a low-income, to those without insurance or even to those who can't consult their usual physician for whatever reason. Note:
none
of that money goes towards abortions, which rely on private funding only. While the GOP has repeatedly framed this as a budget concern, um, $315 million is
not going to weigh heavily
on a 3.82
trillion
dollar budget. This is nothing short of a values issue and a direct attack on women's health and women's rights in this country, something we really cannot stand to give an inch on. Next up is the Senate vote, which a lot of people are optimistic will shoot this down, but it is vitally important to make our voices heard in this moment. HENCE: RALLY!
Now because a serious cause is still an occasion for an ~outfit~, here's what I wore that day! :DD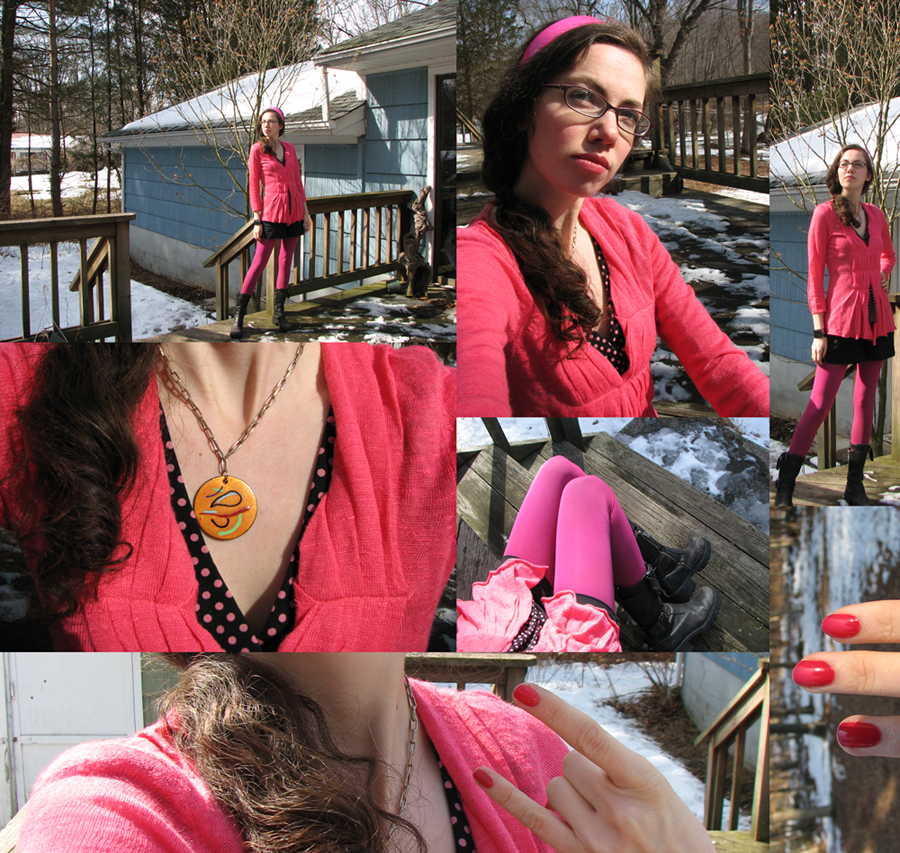 I was so psyched to see the
image color
of the rally was hot pink! I used to not be a fan of pink but in recent years, I have embraced hot pink in particular. I seriously pulled out almost all the pink in a wardrobe, I only have one other shirt and a dress. :) My nails were Heli-yum by China Glaze and those are shorts, not a skirt, with leggings under my tights for warmth. The necklace is honoring the image color of the Walk for Choice which was held right beforehand and also my great-grandmother! Both my great-grandmother and my grandmother were fierce supporters of women's reproductive rights and attended rallies on this very same subject in the 1960s. Although it's kind of ridiculous that I'm back fighting almost the same fights, I felt very connected to my family history that day and so I wore a pendant that my great grandmother had made. :) Unfortunately it was cold and I had to wear my coat almost all of the time, so very few people got to see my outfit as intended. Except for you, my dear flist. ♥
I meant to attend the Walk for Choice beforehand but I got a late start. I thought I could just find them for the second half... but then my train on the subway got turned into an express so I couldn't get off at the local stop I wanted and just got off at Union Square and walked the two miles to the rally myself. Oops, I am not a planner. XD
IMPORTANT:
I did not even bring a camera, so none of these photos are mine! Also since this is only for my flist, I haven't gone through and credited them individually. All photos come from either
this great report here
or
the group pool on Flickr
. Sorry for my jerkishness!

It's hard to really get across the scale of the event in pictures! Foley Square was definitely completely packed and there was a good amount of people on the steps of the Court House. I'd say a thousand and two but who knows!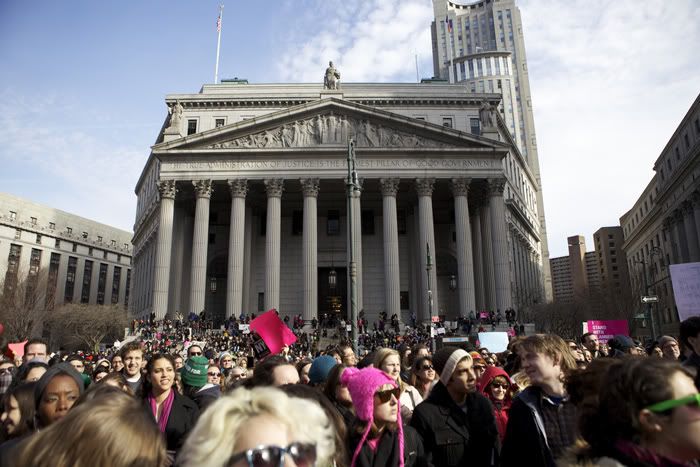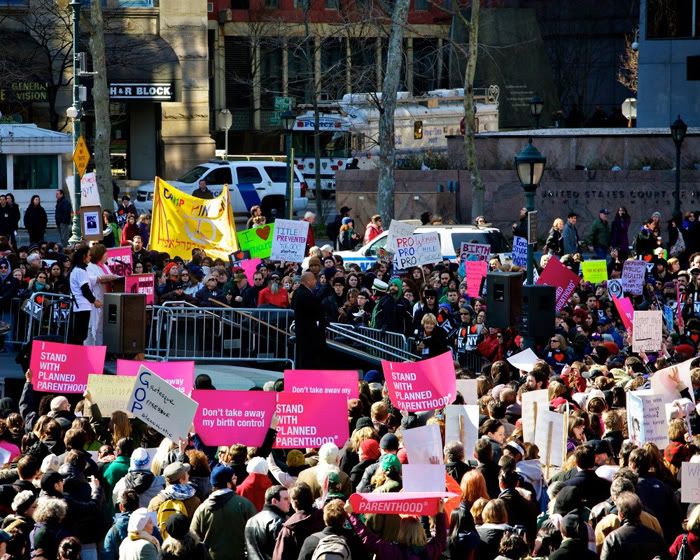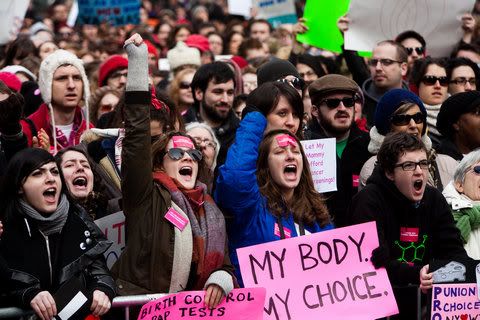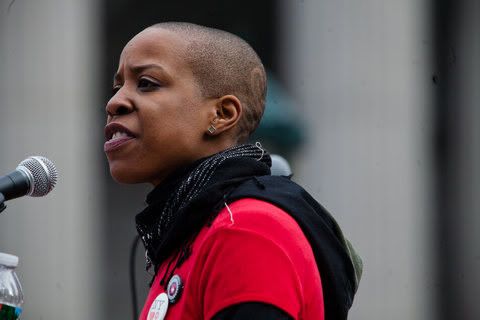 So many people spoke that I have a hard time remembering who was particularly awesome (and who didn't know how to speak into a mic properly) but I'm pretty sure Jasmine Burnett here was one of the people I found really stirring and badass. :D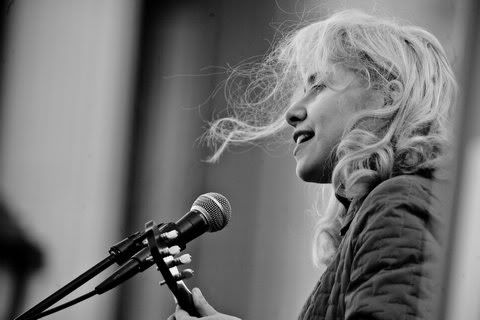 Nellie McKay! Unrelated to the rally, Val is a fan of hers so it's exciting that I saw her! I most remembered her fondly as the woman with the uke and pretty voice. I had no idea she was so physically lovely too since my view was blocked at that point! I definitely need to stalk her a bit now. :)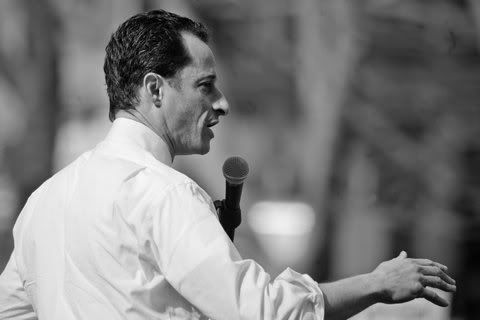 Congressman Anthony Weiner! I definitely had an "oh shit the internet is here" moment when he took the stage and everyone cheered a bit louder, thinking
everyone has this takedown fresh in their minds
. However it might just be that he is popular in NYC! Anyway, he was awesome and made a joke about his own last name and was pissed off which works so well for rallies. :DD
John Darnielle a.k.a.
The Mountain Goats
! I was
so excited
that he came! I've been listening to
The Mountain Goats
for like seven years now and I've never seen them in concert because I am terrible about checking tour schedules and just eeeee! That said, a lot of people seemed confused especially since his songs are kind of specific and yet oblique so they don't exactly translate to protest songs. XD But I was happy!
Signs!
There were actually a ton of hilarious ones, I just didn't immediately see them on the internet. I applaud you, witty sign-makers! Never have I found dick jokes to be so funny. ♥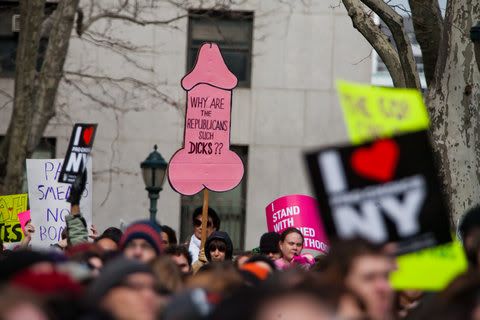 Hahaha, I think this was the most lolarious sign of the rally because it's hard to beat a giant penis. XD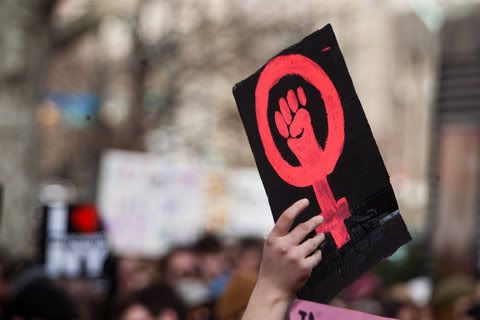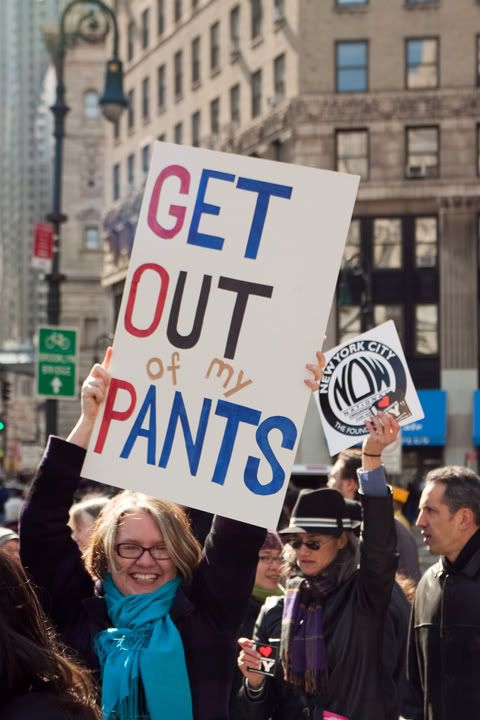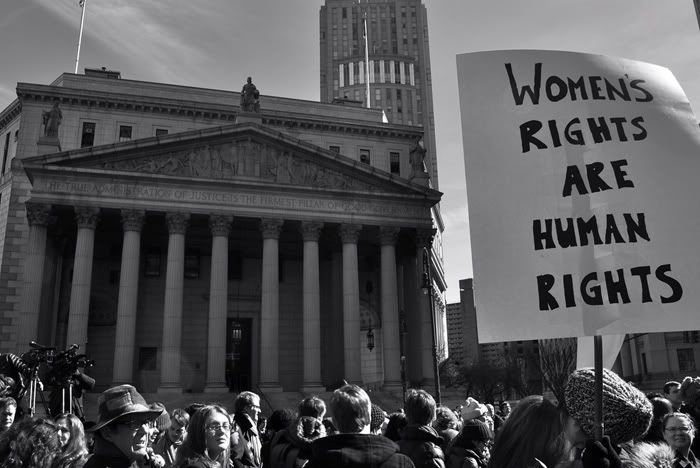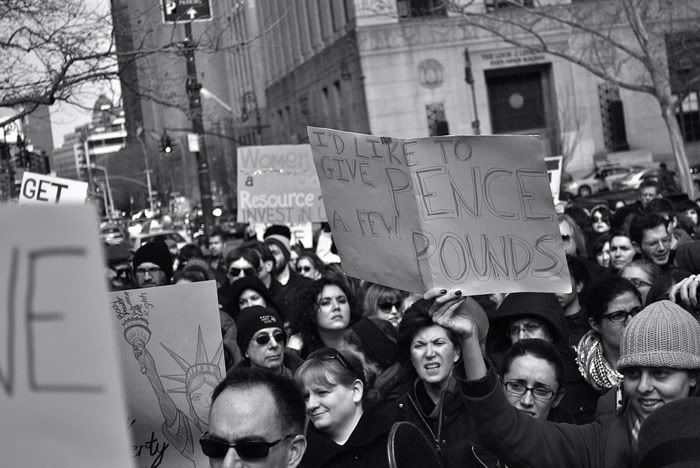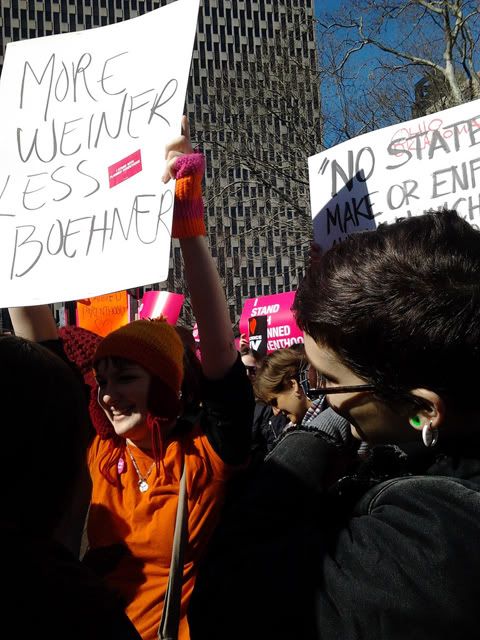 Why, I do believe that awesome lady is wearing a Jayne hat! :DD (Also, if you didn't get the reference, Boehner is the current speaker of the House of Representatives and is in fact,
a dick
.)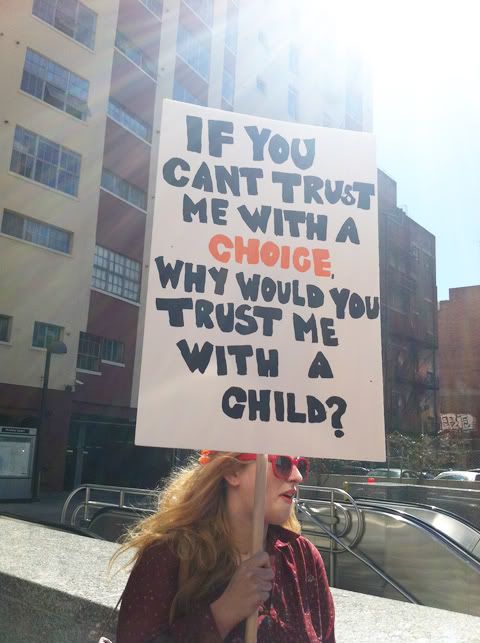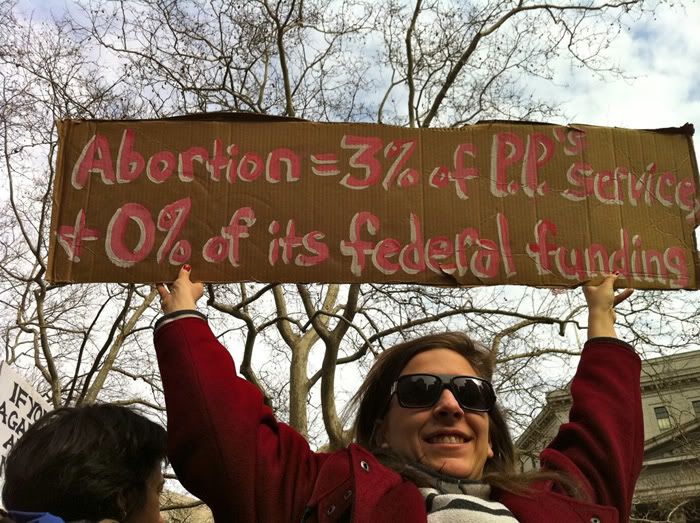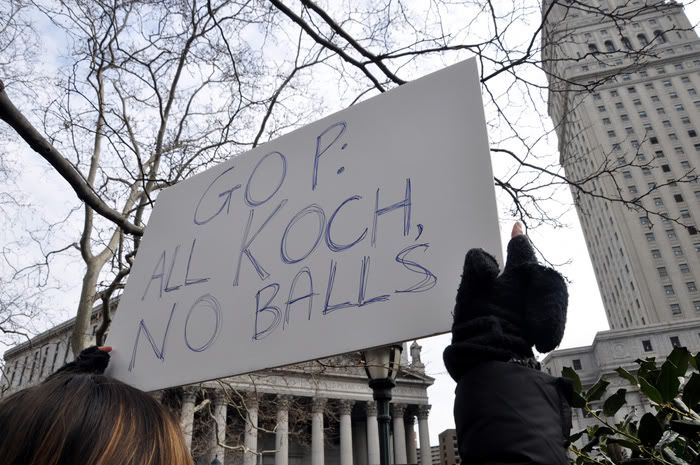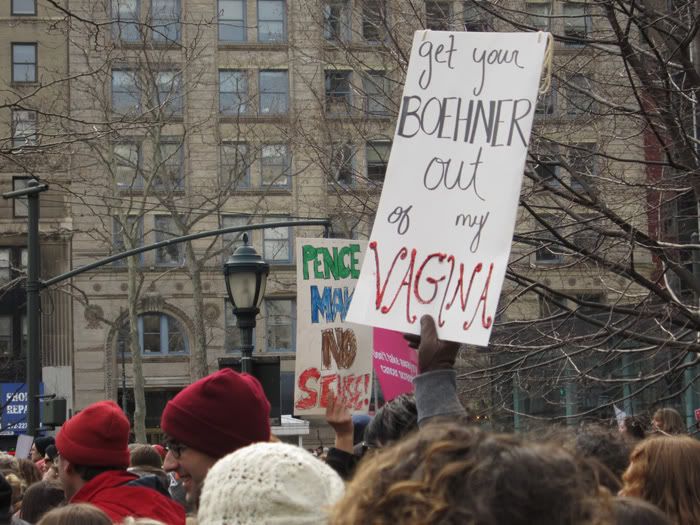 LOLOL, I stood directly behind the person who made this sign and I have to say it was one of my favorites. ♥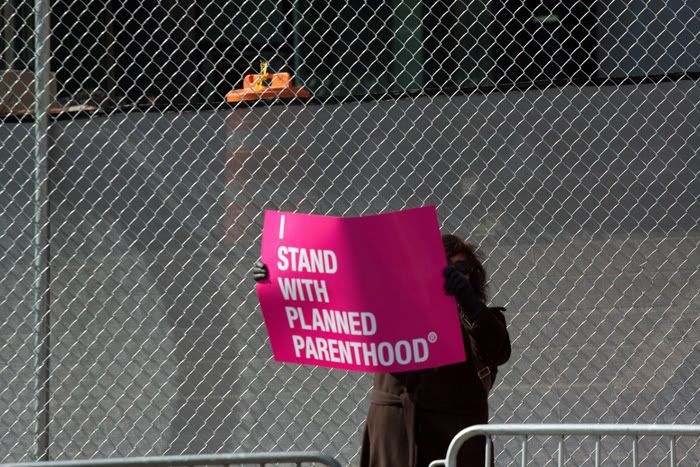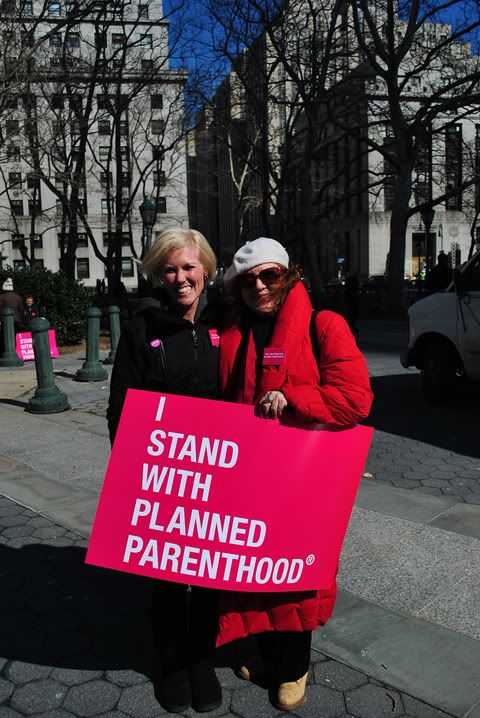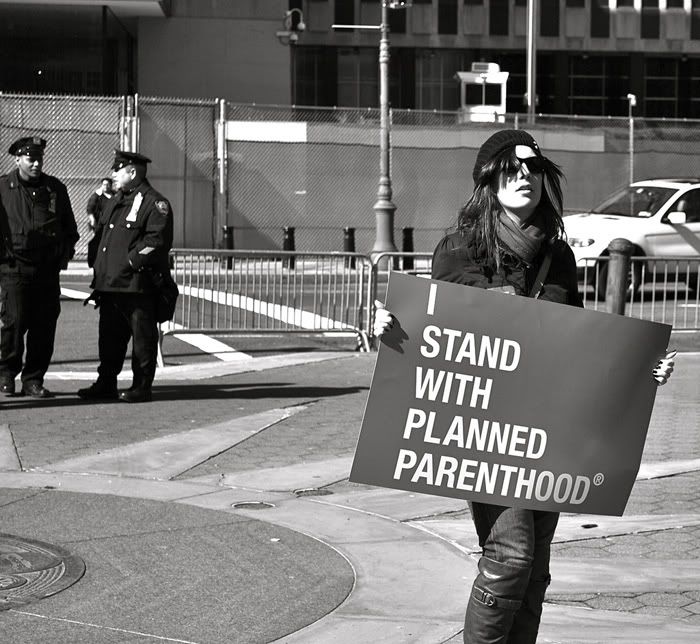 It really was cool how diverse this rally felt too! There was actually a lot more men there than I thought there would be and mixing in with all the hipsters in their 20s, there were plenty of people that seemed like they might have attended similar rallies in the '60s. It was just very uniting to look at the crowd.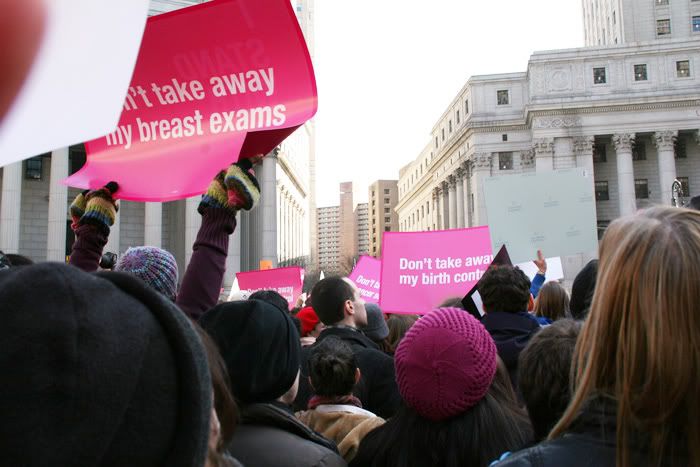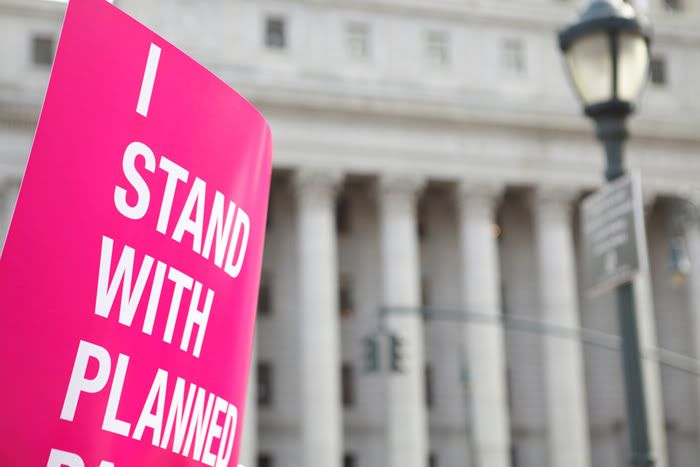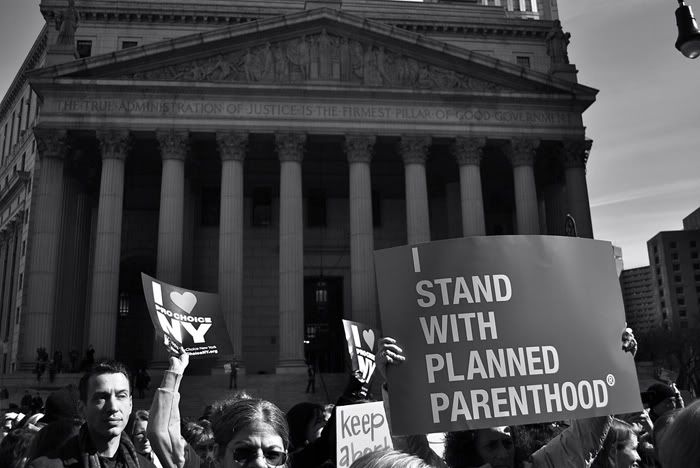 If there was one thing this rally stressed, it was that we must convince other people that their rights are seriously in danger. We cannot take for granted what previous generations have achieved, we cannot assume our rights will be there when people are actively looking to take them away. Right now. If you live in the U.S. and haven't already, please think of signing
this petition put together by Planned Parenthood
. You can contact your Senator and send them a form letter
here at NARAL
, a great way to make your voice heard quickly. Also you can look
here
to find your Senator and send them an e-mail on the subject, if you can fly without a form letter. :)
Current Mood:
irate