DRAMAS. DRAMAS ARE THE BEST, YOU GUYS. ♥ I'm currently in this wonderful period where all the dramas I'm watching are THE BEST! I know that I have a tendency to love love love things when I'm watching but for me, this is a remarkable time in how
many
things I love
this much
.
We're going to start with my
#1
love:
CITY HUNTER
. It's been everyone's favorite new drama for a while but I only started watching it three weeks ago, okay?? OKAY. I looooooooove
City Hunter
. So much so that I take a billion caps of everything and then do nothing with them. ;) This post is brought you by Val's insistence that I don't need to make the best
City Hunter
post that has ever been and can instead just post caps that strike my fancy.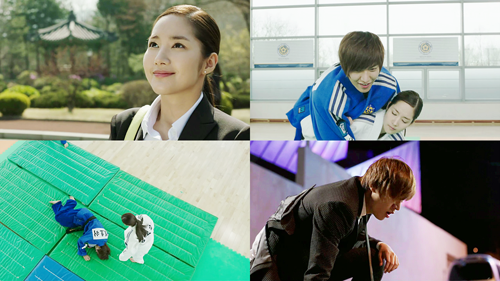 Recommended if you like vigilantes and the petite girls who throw them to the ground three times an episode.
First off, let it be known that I really do think
City Hunter
is just the
greatest
. It's good at everything it does: the cinematography is off the charts, the OST music has a playlist on my ipod already, the plot is both well-constructed within each episode and contributing to a greater story being told. It's exciting, it's funny, it's romantic and I sit in terror at the real possibility of harm coming to these characters at the end. But let's also be real: my interest is primarily focused on Lee Min Ho and Park Min Young's delightful faces. XD So while the first episode sets up a lot of (important!) backstory I can sum up what I want to say briefly:
♫ One jump ahead of the hitmen/ One hit ahead of the flock ♫
SERIOUSLY!! Too many parallels to be a coincidence, right? I really don't think you can ever go wrong by having your lead character's backstory resemble
Aladdin
.

LEE YOON SUNG: DISNEY PRINCE
I could also pretty much sum up the second episode just as succinctly (though I think I will spam a little more than that :D) as: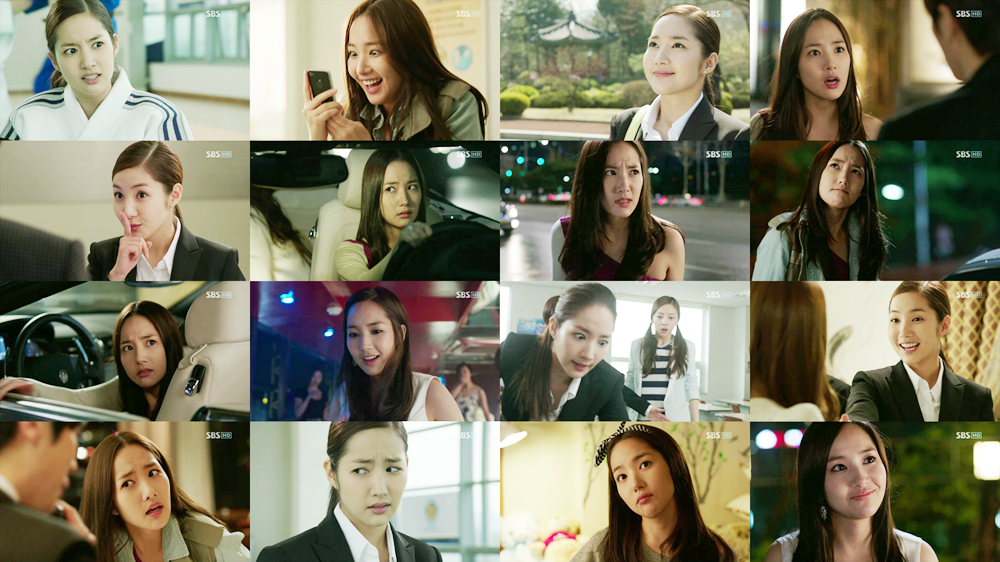 KIM NA NA MAKES THE BEST OF ALL FACES
Oh wait, I can't stop there because it doesn't properly cover the sudden onset of I LOVE KIM NA NA ABOVE ALL OTHERS that the second episode induces. XD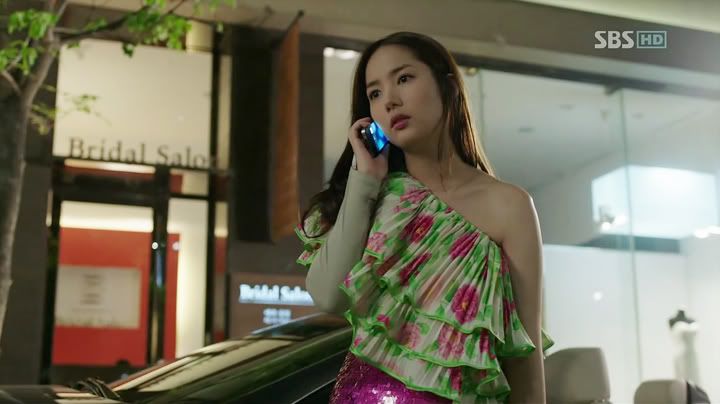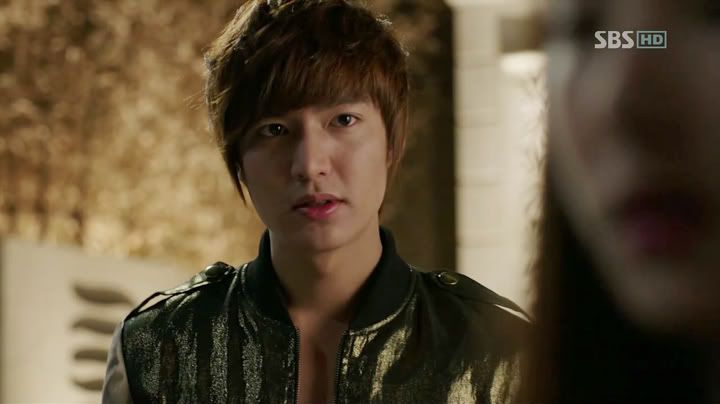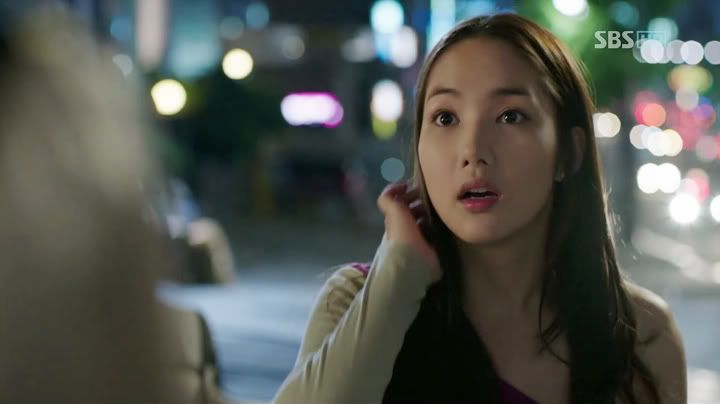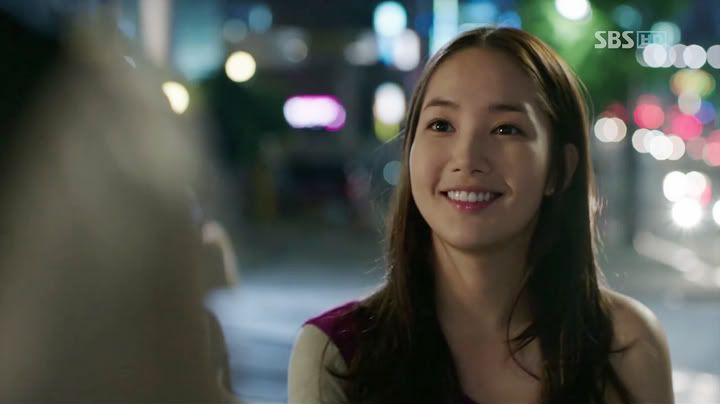 omg don't even bother trying not to fall in love with her, Yoon Sung. It is HOPELESS.
/shallow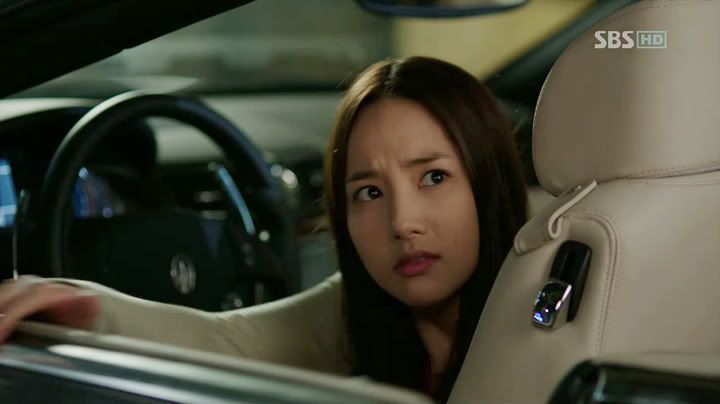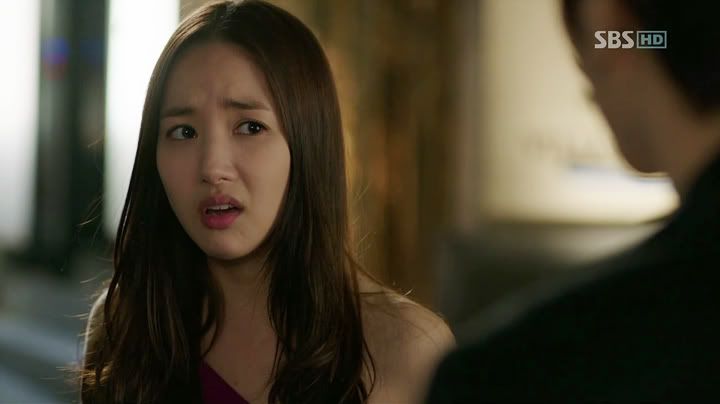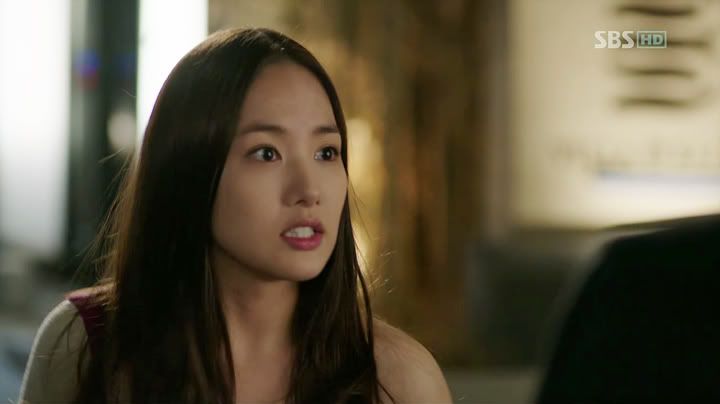 HER FACE IS THE BEST FACE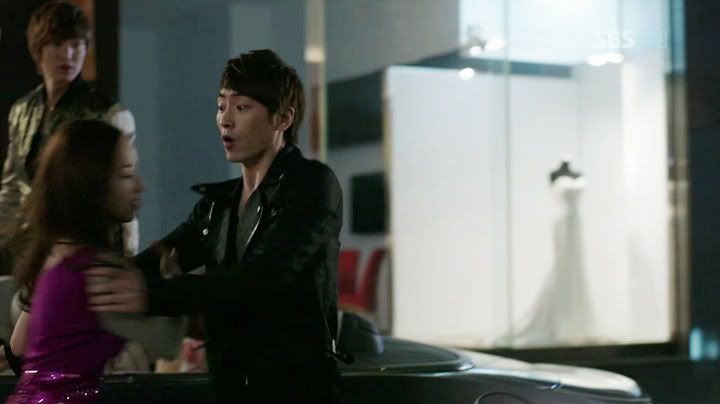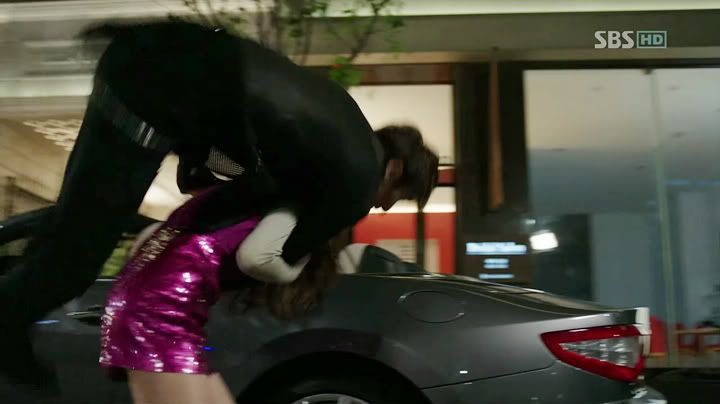 LOVE AT FIRST SHOULDER THROW (for both Yoon Sung and myself)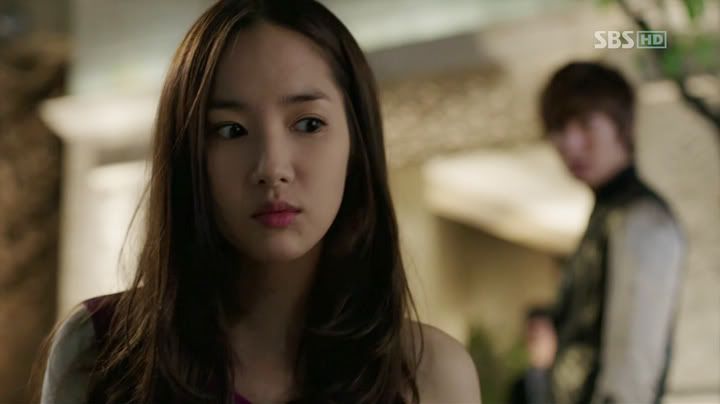 If Kim Na Na puts you down, you
stay
down.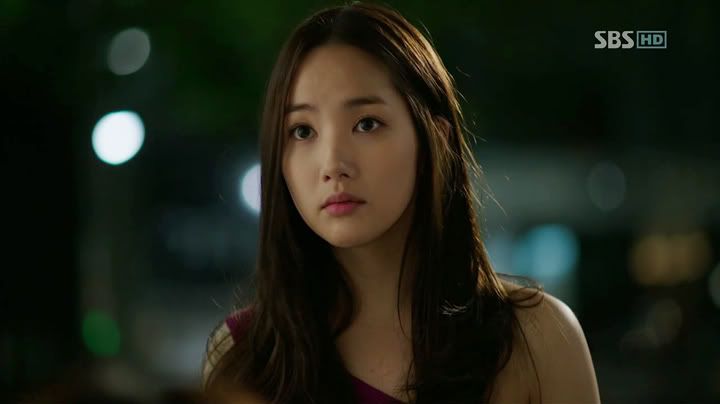 asdkjh;gkfgfadgj;gk
They do a good job showing us that his heart is just not really in seducing ladies for information. It gets kind of boring, okay, everyone is only too willing to sleep with him. XD
Her "GOD, he can't even wait
ten blocks
." face. ♥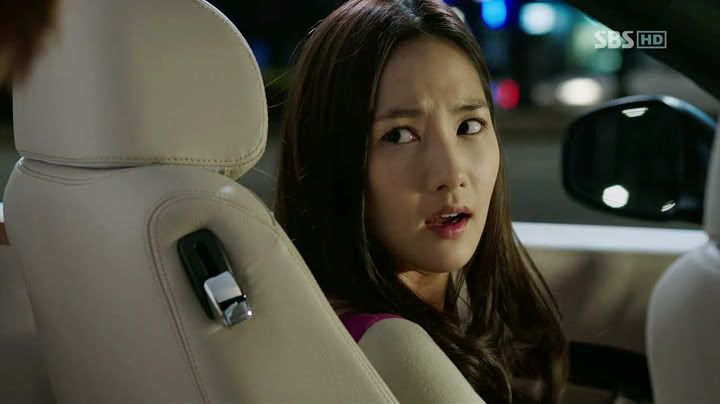 MAKE OUT (never too early to start the call)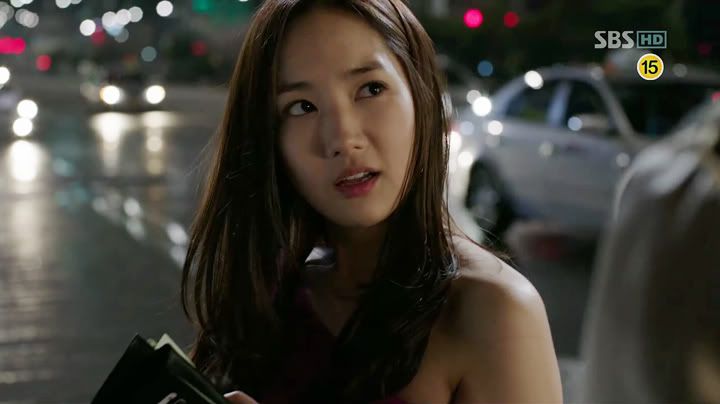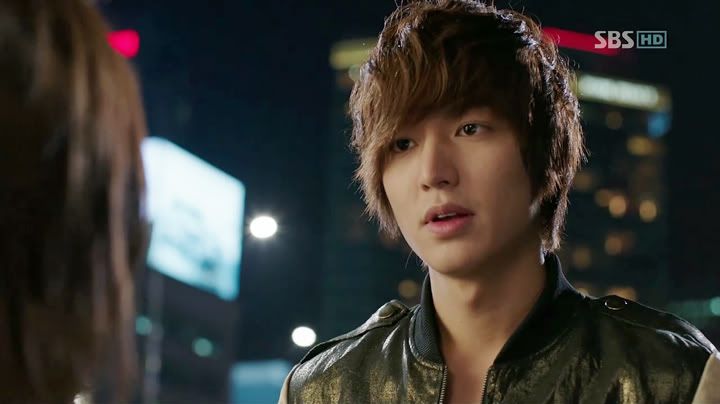 Manhandling him for her well-earned cash, ahhhh! ♥♥
GET YOUR HATE ON, KIM NA NA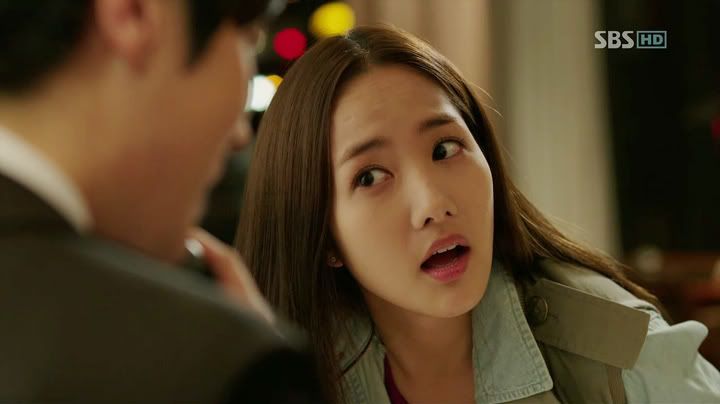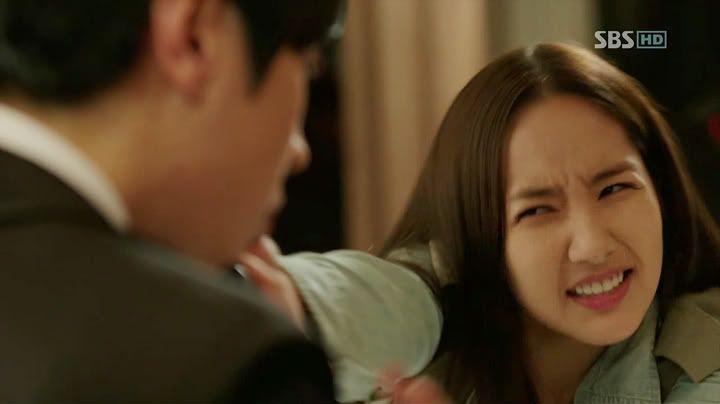 I think it was in this scene that I was already nominating her for Most Elastic Face. She goes through more expressions in two seconds than a lot of people do in two minutes! :D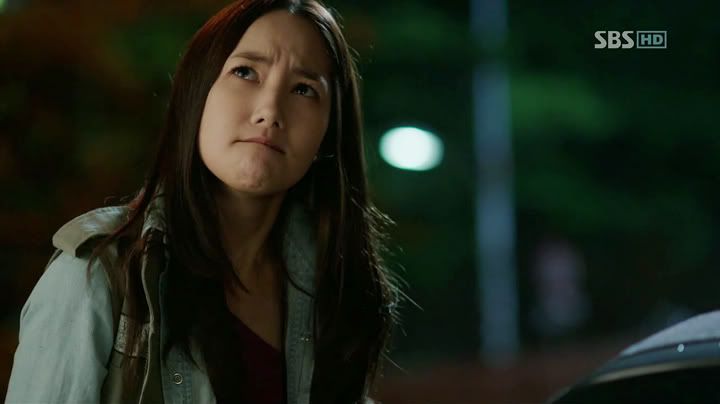 LOOK AT HER DISPLEASED MUPPET FAAAACE! :DDD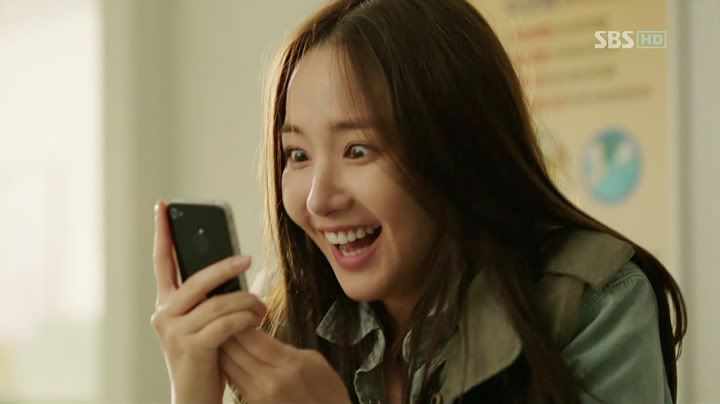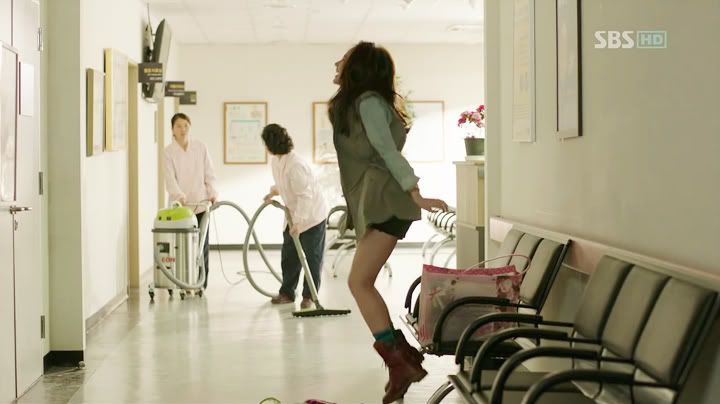 I LOVE HERRRR (and also her propensity to wear shorts and boots and colorful socks!)
Kim Na Na, best and brightest, ready for duty!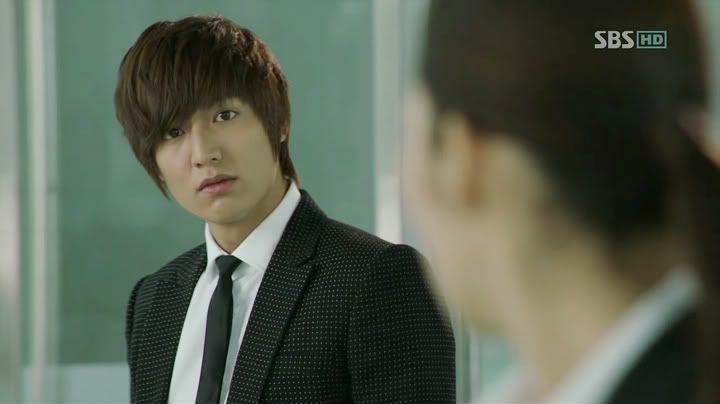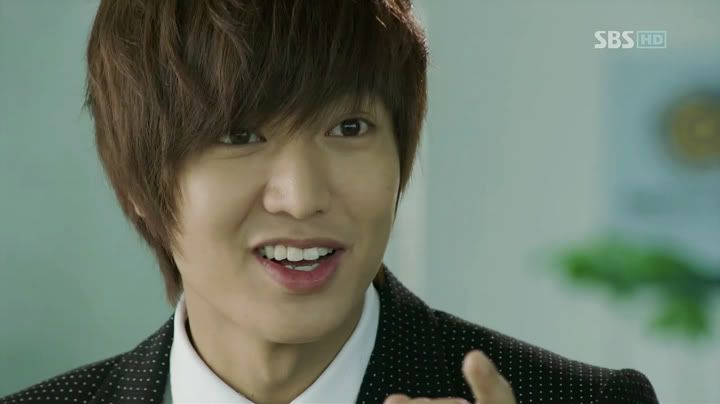 Yoon Sung just keeps get more and more impressed by Kim Na Na: judo master, impeccable driver, gutsy as all hell and now qualified to work at the Blue House? AMAZING, thinks Yoon Sung. ♥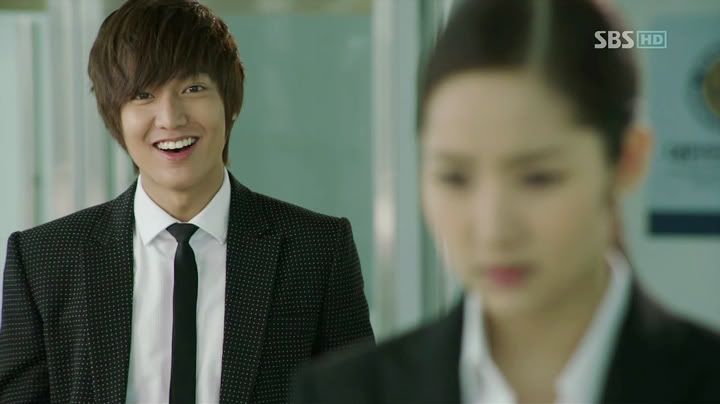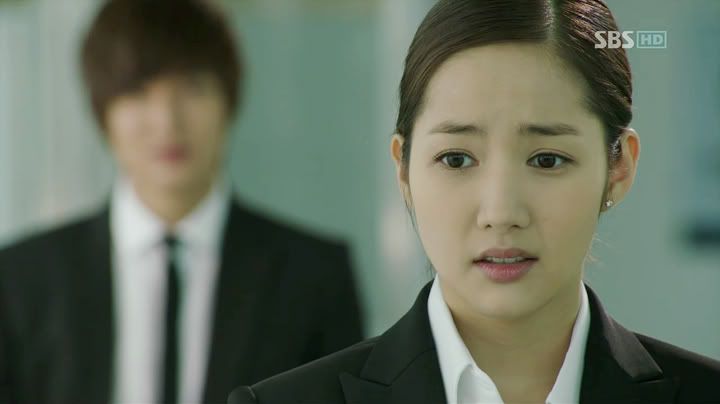 LOLOLOL, THIS SHOT. He is just
so pleased
by this coincidence and she just wants to
die
, I love it. ♥
~more than meets the eye~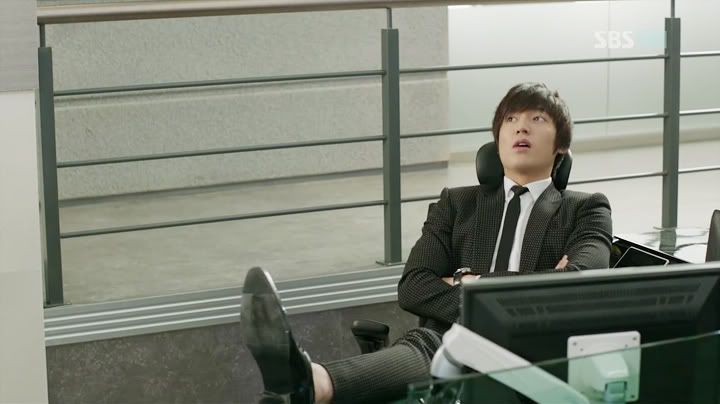 LOOK AT THIS COCKY JERK WITH HIS LACK OF SOCKS AND HIS DISREGARD FOR OFFICE FURNITURE. ♥♥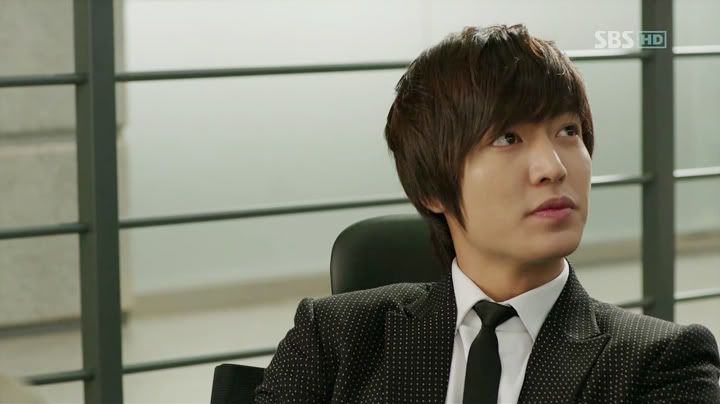 And SO VERY PRETTY in his polka-dot (!!) suit.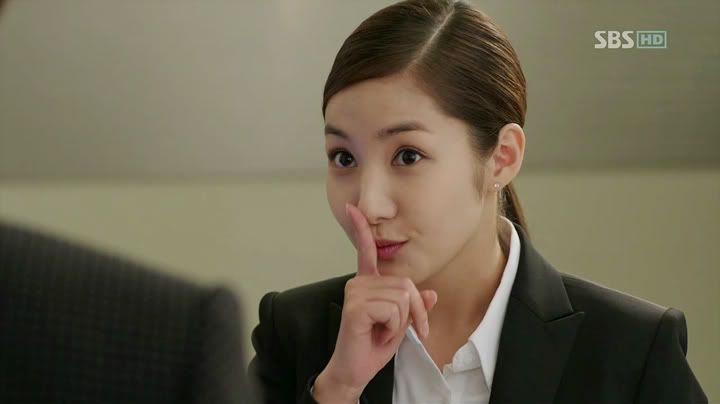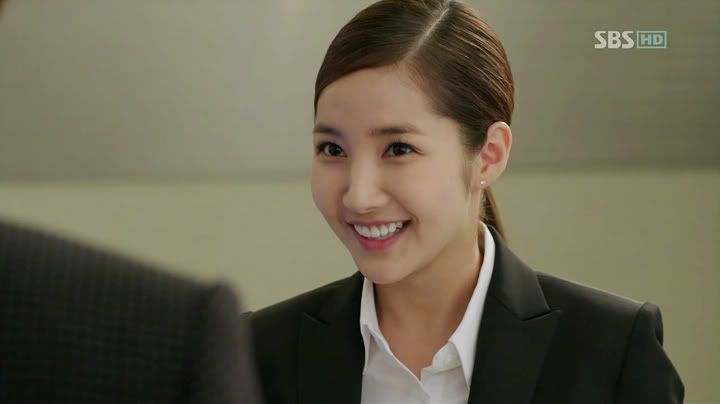 ALL YOUR PLANS TO STAY UNATTACHED HAVE ALREADY GONE ASTRAY, IT IS TOO LATE TO STOP THE FEELINGS SO JUST FORGET IT!!
Oh, you're still going to try to be insolent though? OKAY…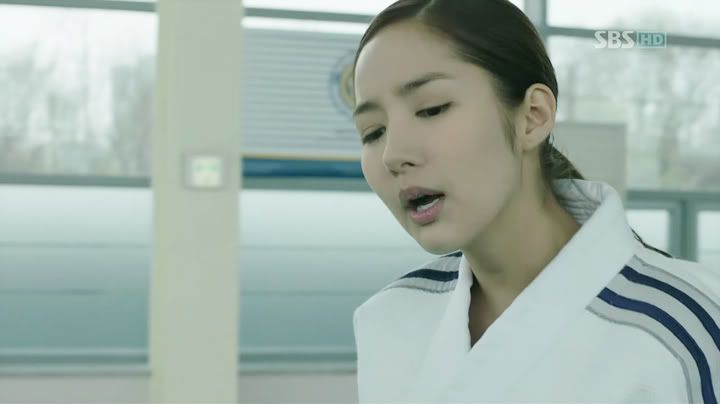 Truly, has any other show known my heart like this one? A much smaller girl flipping a guy over their shoulders and standing above him in triumph...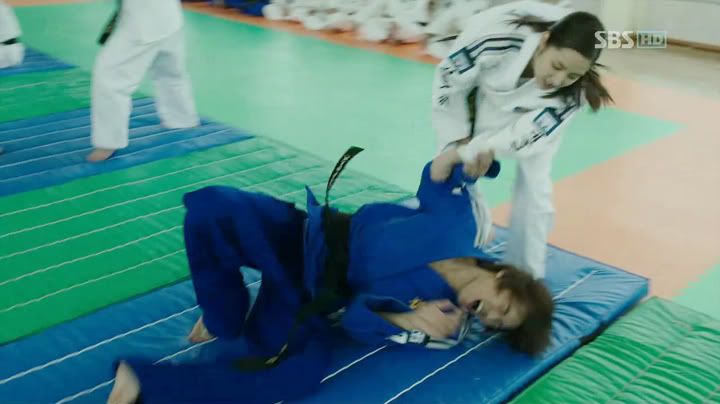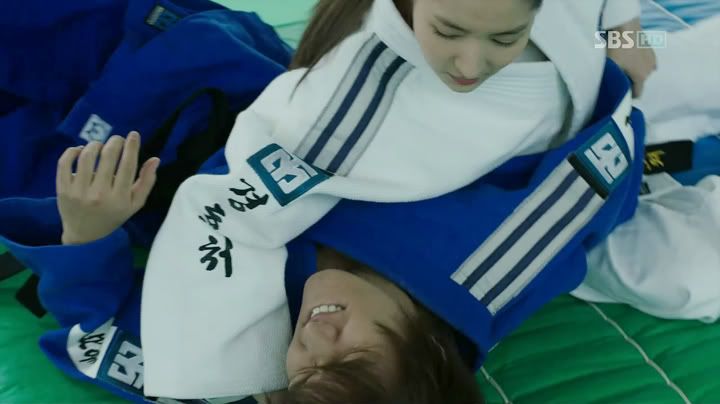 Pinning
him…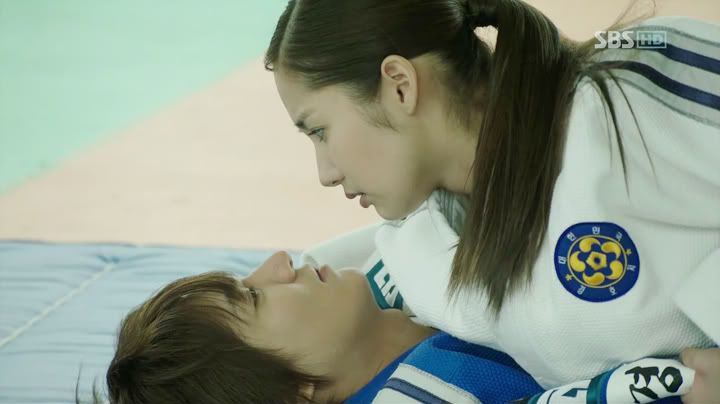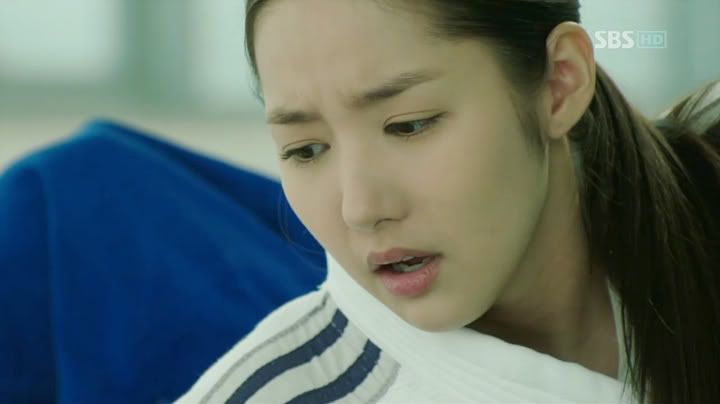 And then the show using that moment to establish the OTP OTP sexual tension? BE STILL MY BEATING HEART, OH WAIT, IT IS STILL BECAUSE I AM
DEAD
.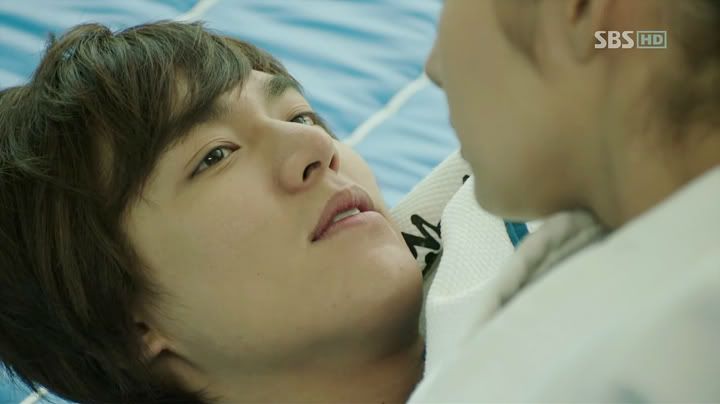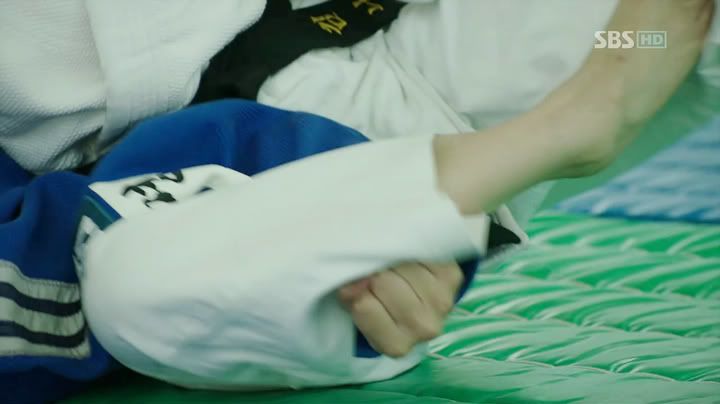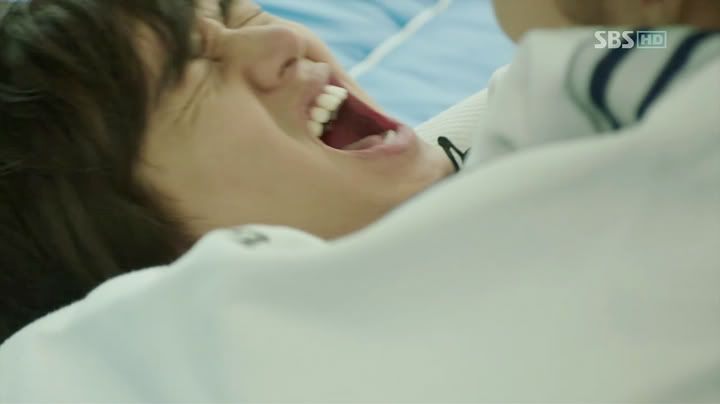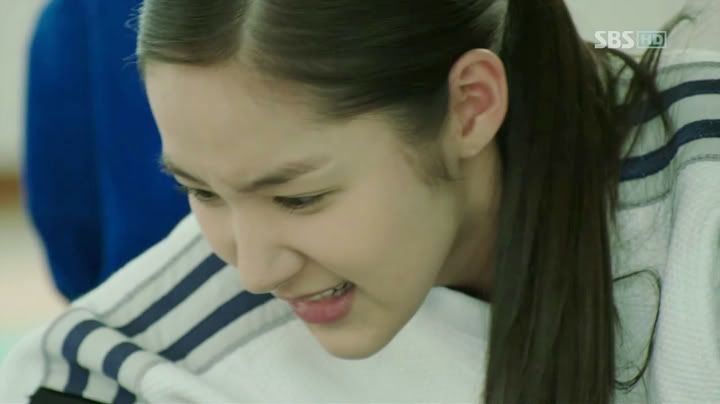 HOW DID THEY KNOW WHAT I ALWAYS WANT IS HER FLIPPING HIM OVER HER SHOULDER AND HIM ENJOYING IT SO SO MUCH AND THEN MAYBE SOME INTENSE EYE CONTACT UNTIL SHE CAUSES HIM PAIN AGAIN!! Seriously, that could be the whole show.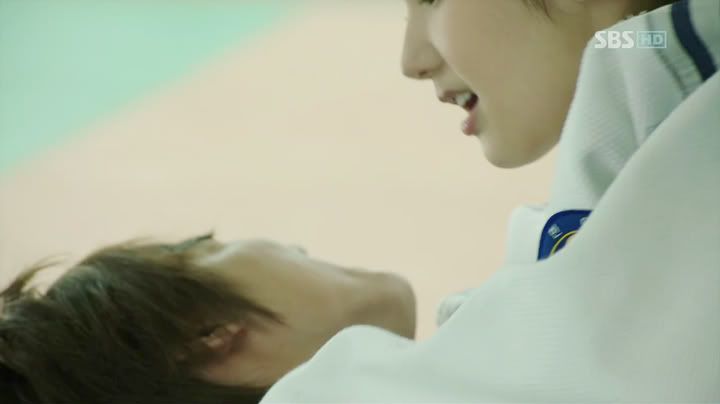 HEARTS IN MY EYES FOREVER ♥__♥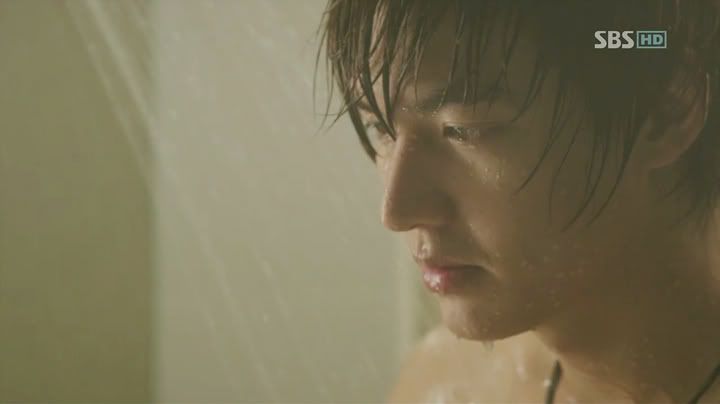 /plot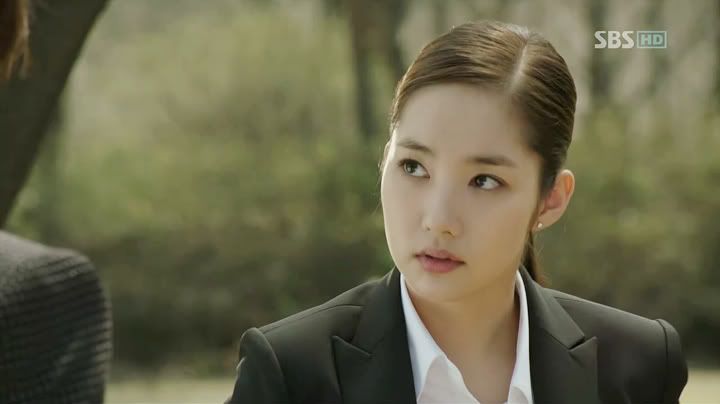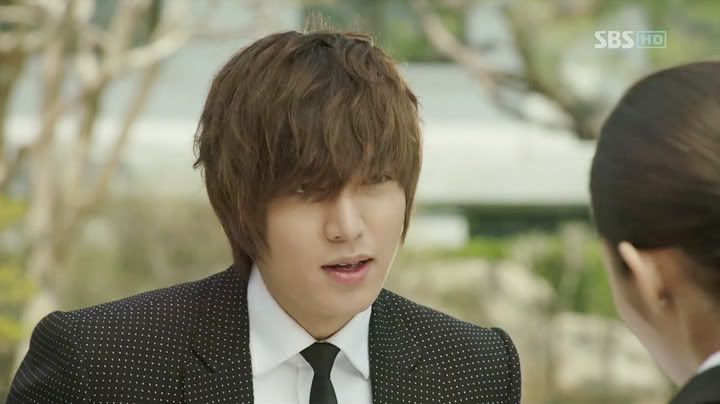 AUGH, even his perfectly coiffed (artfully spilling over his eyes) hair vs her ponytail has me DYING!
A familiar scene for all superhero couples. ♥
You have your work cut out for you, both of you. XD (HEIGHT DIFFERENCE!!)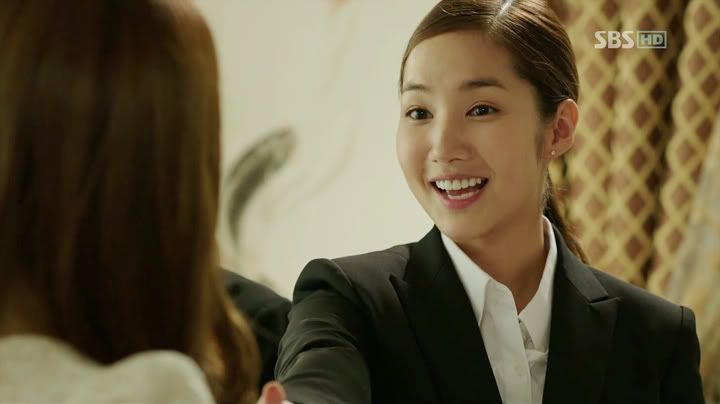 KIM NA NA ♥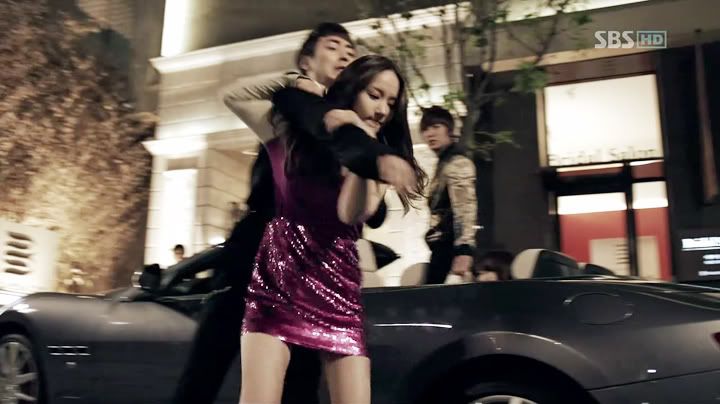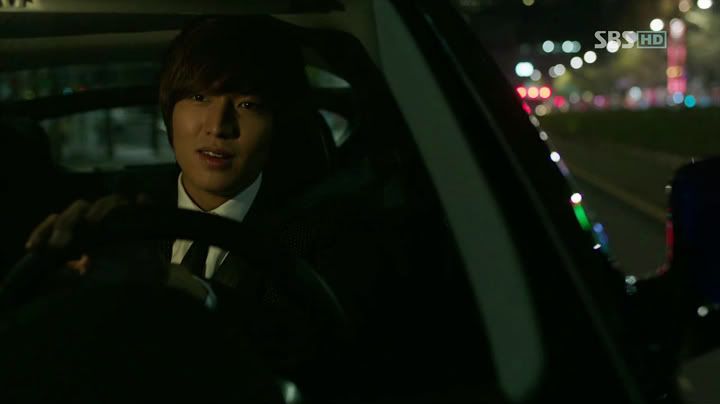 We feel you, Yoon Sung, we are in love with her shoulder throws too. ♥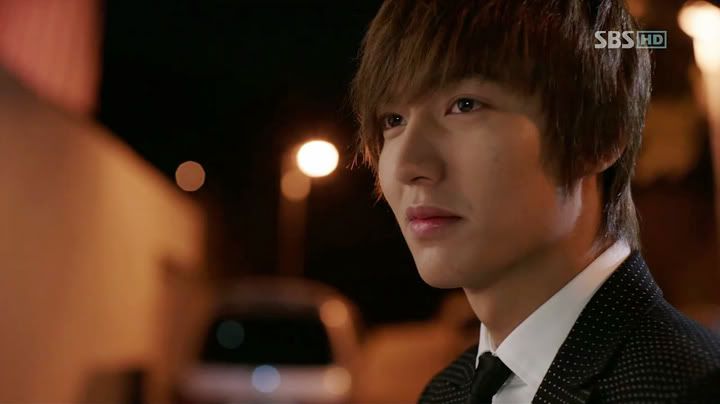 I love how Yoon Sung interacts with the world. He faces even the steepest of obstacles with such confidence. He walks with this belief that whatever he faces, he can get the better of it. Okay this is a good a time to mention it as any: to me, it really feels like
City Hunter
has hit on the best way to creating your own superhero mythos. Instead of looking for a supernatural explanation, the superiority comes from pure nerve and skill. Instead of a noble cause, he's fighting a morally grey battle at best. It feels like a lot of modern superhero movies except without trying too hard to be ~gritty~. You could just call this a revenge story or a heroic tale but man, when I watch Yoon Sung do the impossible and the sweeping music comes on, I can't help but feel "
I'm watching a superhero!
". This show gives me that same giddy kick. :DD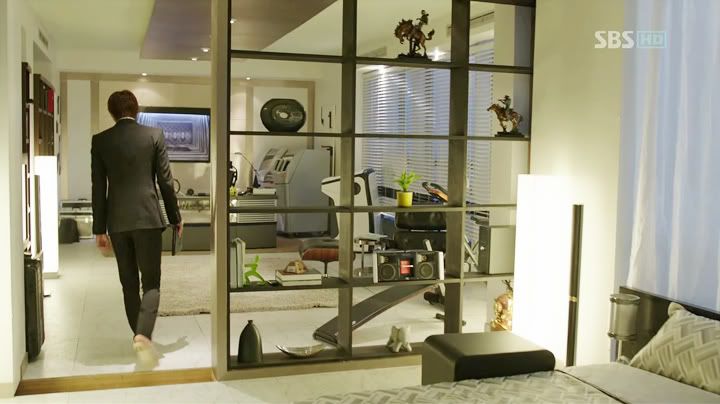 I mean, he even has a swanky lair with automated shelf-doors. He is such a superhero. ♥
BOW. CUTEST EVER.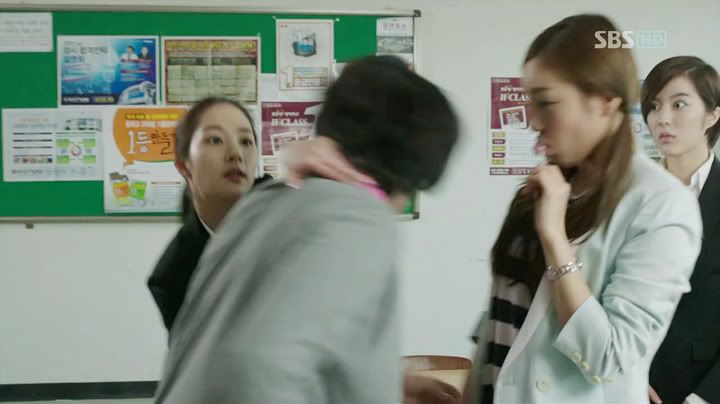 I SAID, YOU
STAY DOWN
.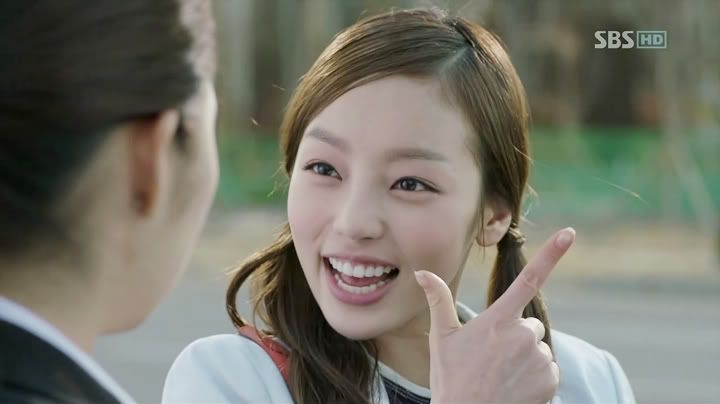 I would not want to be assigned to watch her but I love this girl for her
boldness
. XD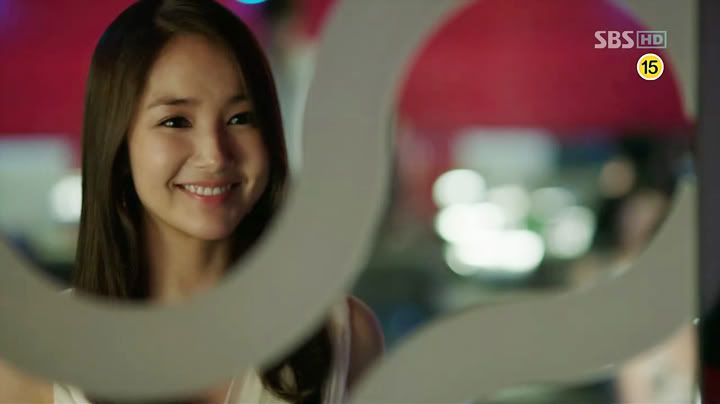 Also for giving Kim Na Na this outfit. ♥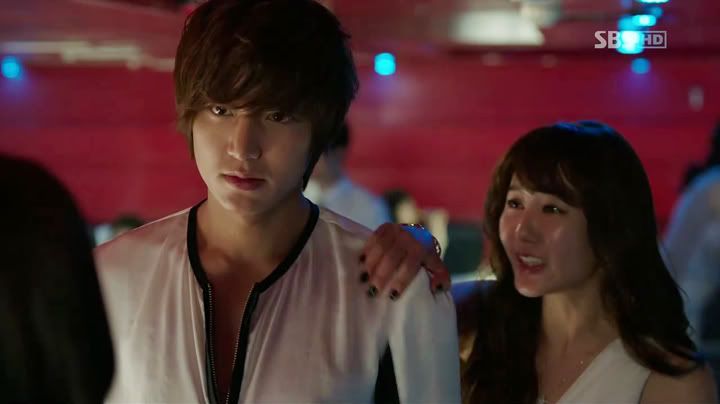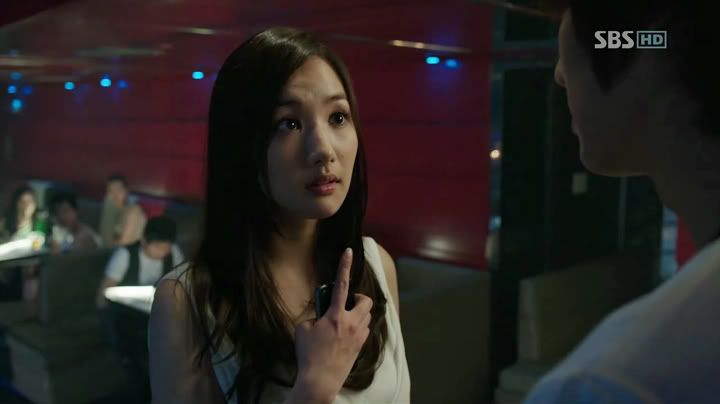 When I was watching this I was totally willing them to GO THERE, GO THERE, YES,
HER
FACE.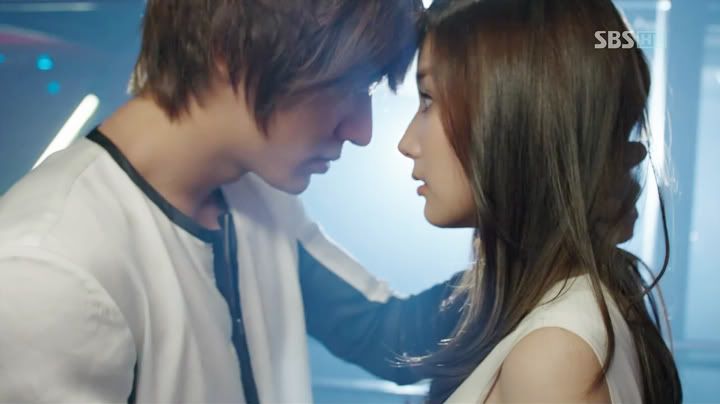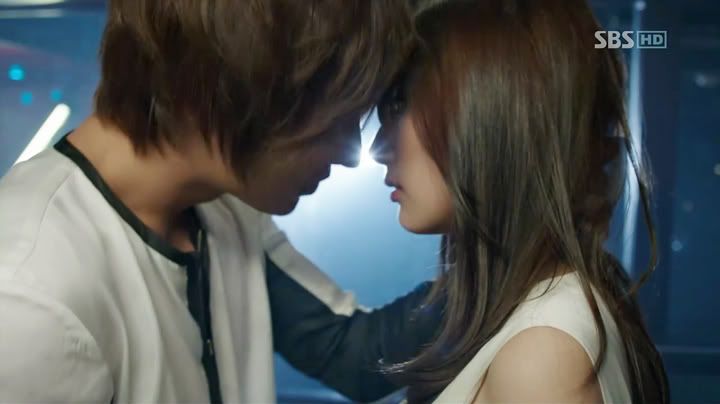 sa;lfkldfjf;sfl AND THEN THEY DID AND IT WAS A GLORIOUS DAY
SECOND EPISODE KISSING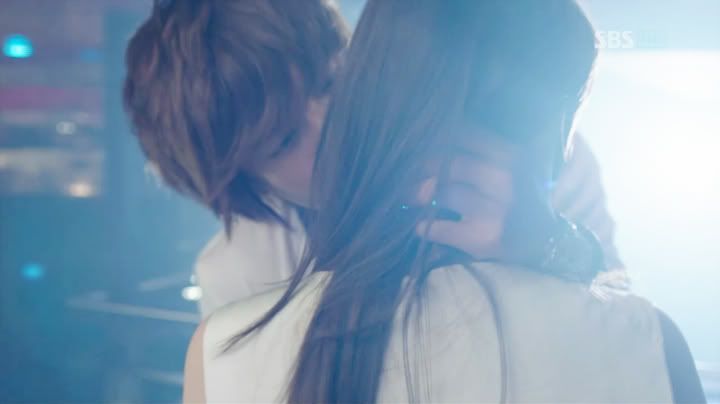 With this SLOW, LOVING PAN AROUND THEM AND HIS HAND IN HER HAIR!
Lovely even when in shock.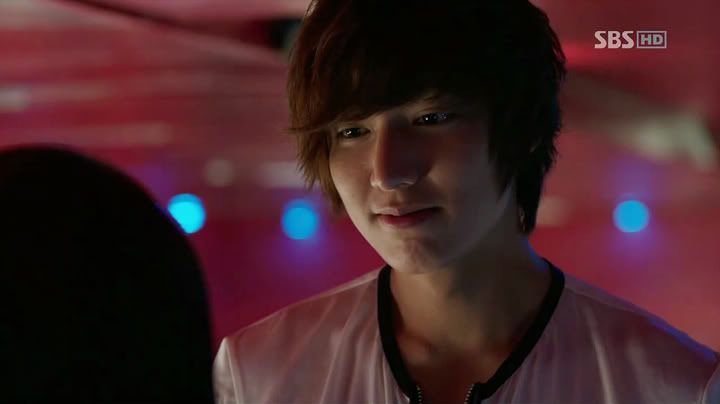 LOLOL WHAT A SMUG JERK. So sure he kissed her into stunned silence.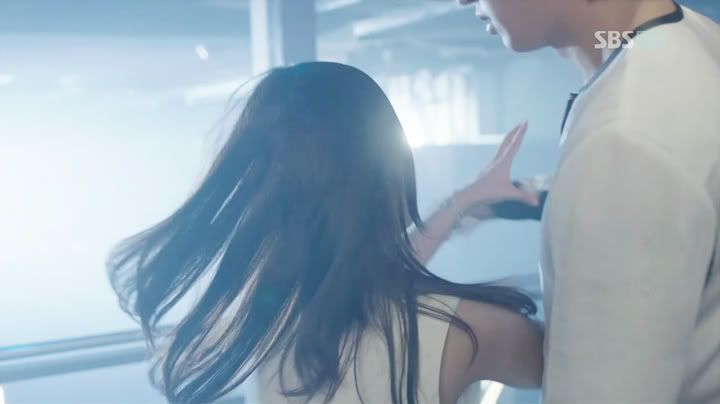 WHEN HE REALLY KISSED HER INTO STUNNED ANGER, YESSSSSS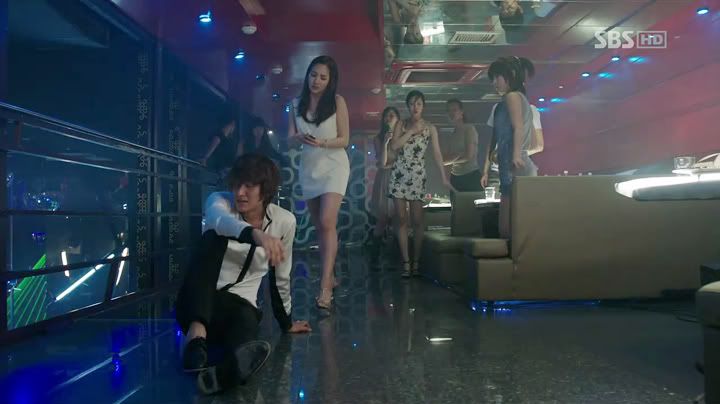 WELL DESERVED AND BEAUTIFULLY EXECUTED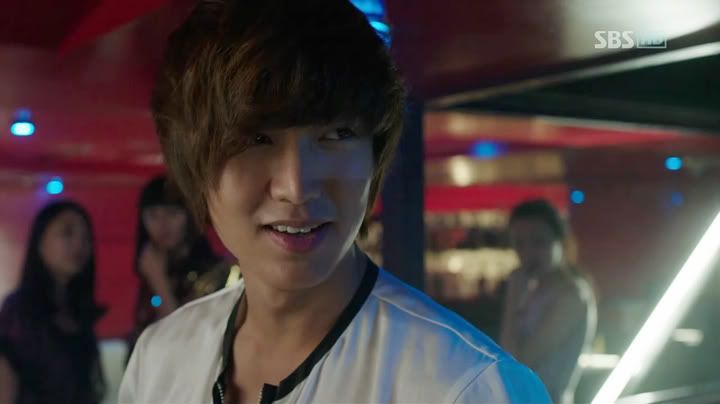 Yoon Sung, we are completely on the same page here. The only response to that should be "Kim Na Na, I would marry you right now."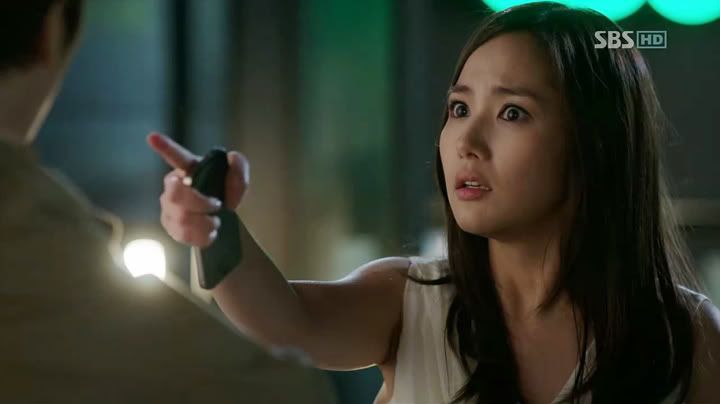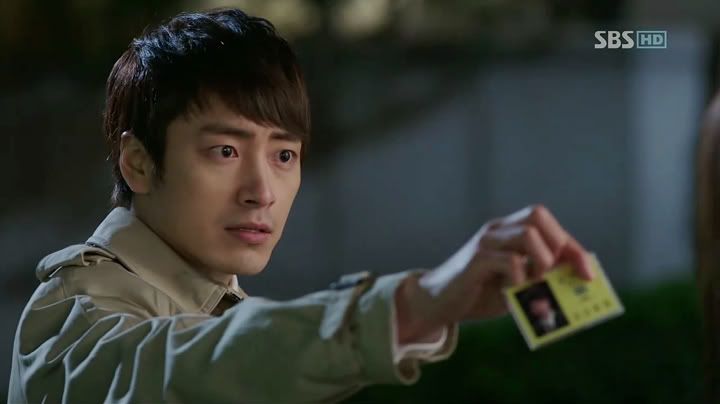 Ahahaha, I am looking forward to them. ♥ I like that actor from
City Hall
and I'm all for anyone who appreciates Kim Na Na.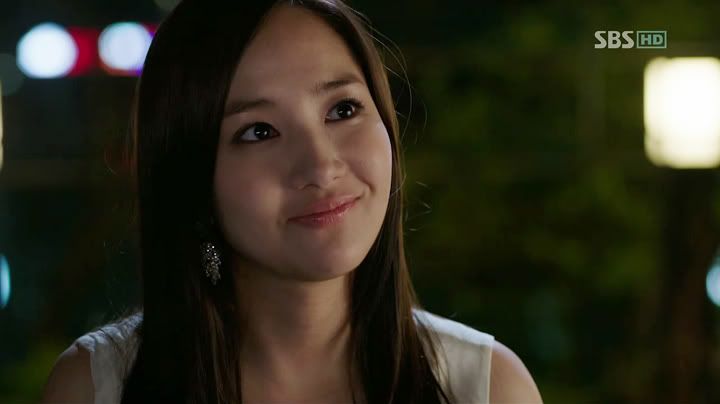 adjklfhsdflsg; She's so self-confident, I adore that about her.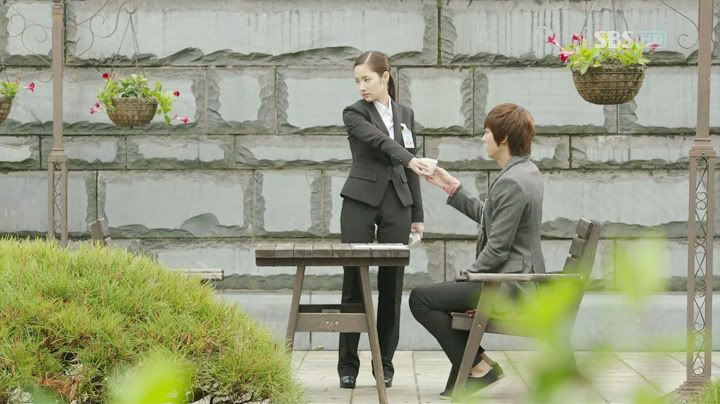 So unhappy. ♥
CONTRACTS. Such a wonderful excuse for prolonged time together. ♥
Increasingly thrilled and delighted by this prospect! :DD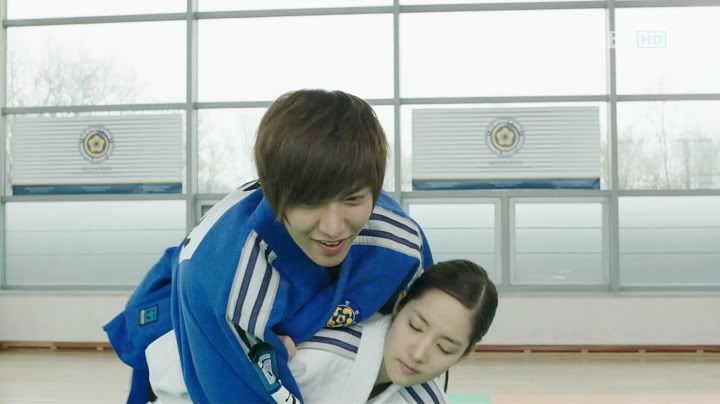 GET OUT, THIS IS TOO EXACTLY-WHAT-I-WANT TO HANDLE!!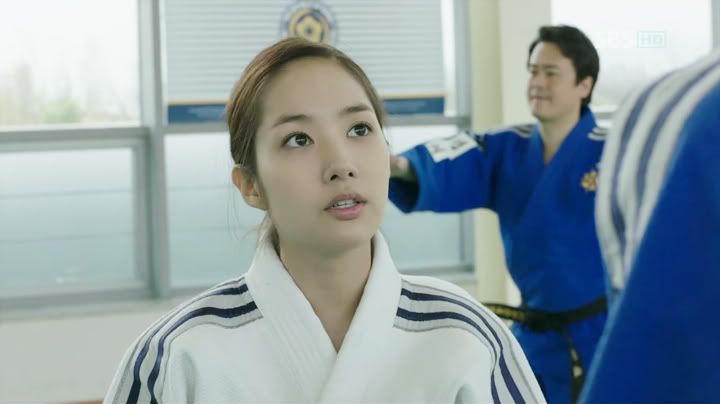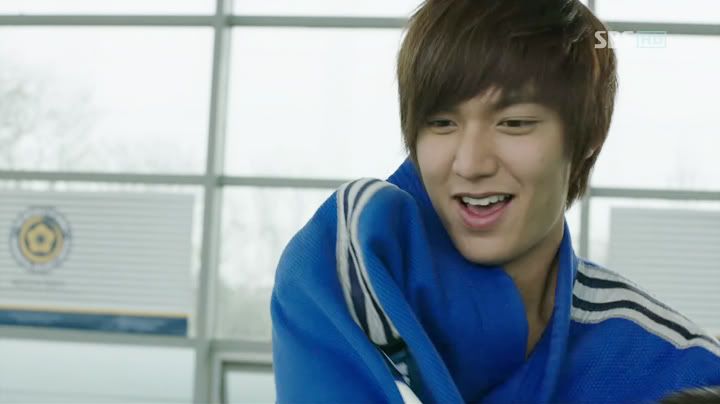 ENJOYING HIMSELF SO MUCH AND MAKING HER LIFE SO DIFFICULT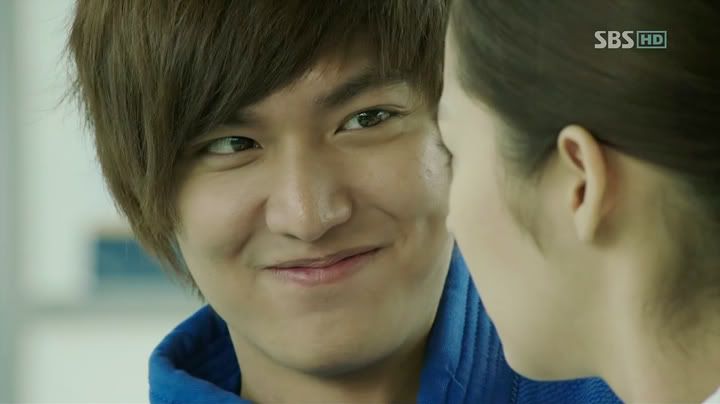 KIM NA NA IS NOT ENJOYING THIS TURN OF EVENTS AT ALL (alsdjhfkahf that dorky smile! The smile really reminds me of Maru-chan, ahaha. ♥)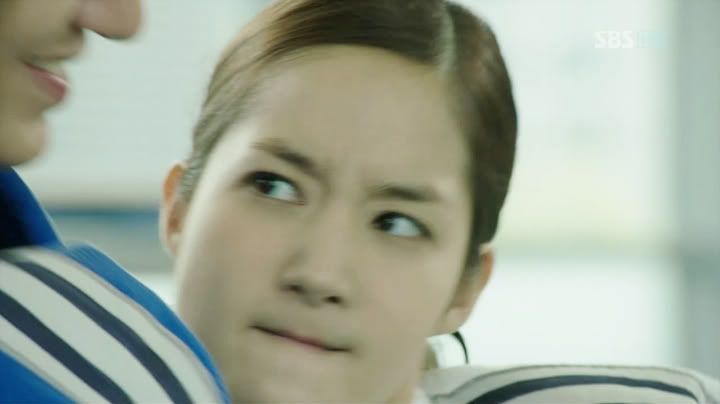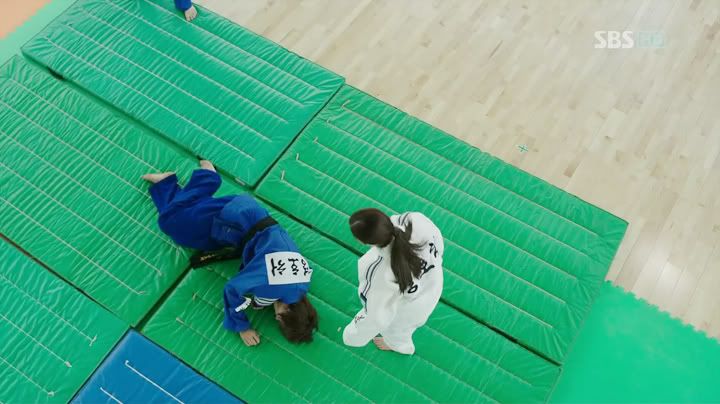 Let's get this practice back to something Kim Na Na does enjoy: kicking your ass.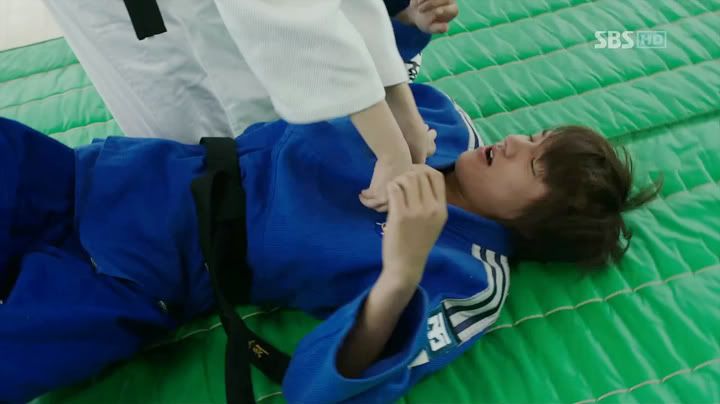 (Already not-so-secretly something Yoon Sung relishes too. :DDD)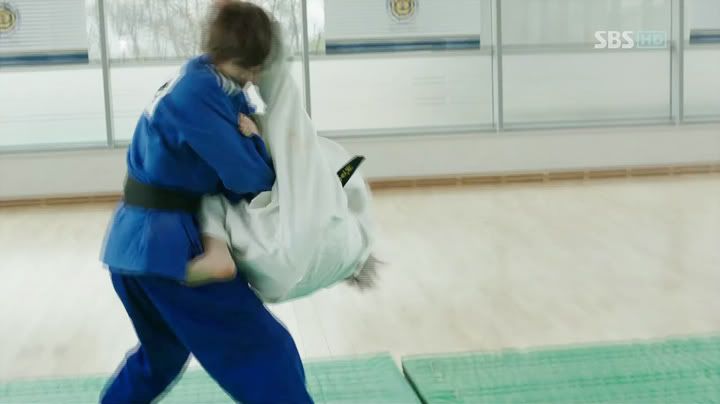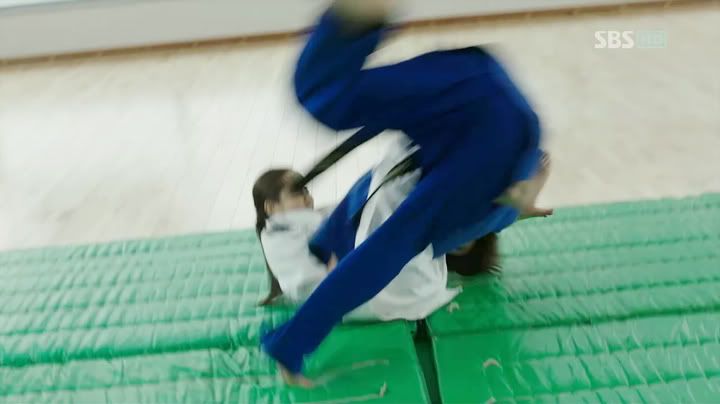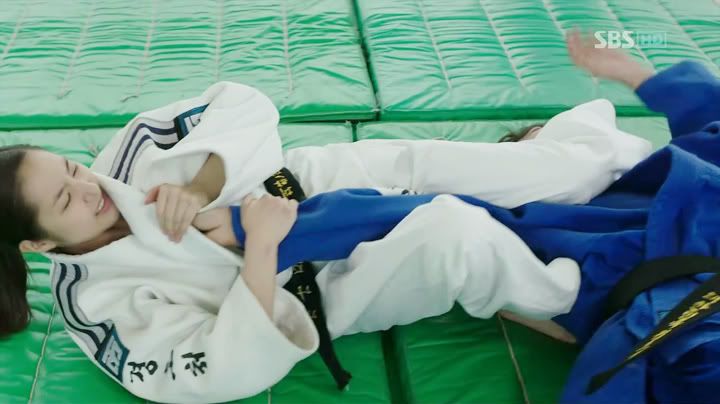 THIS OTP ♥♥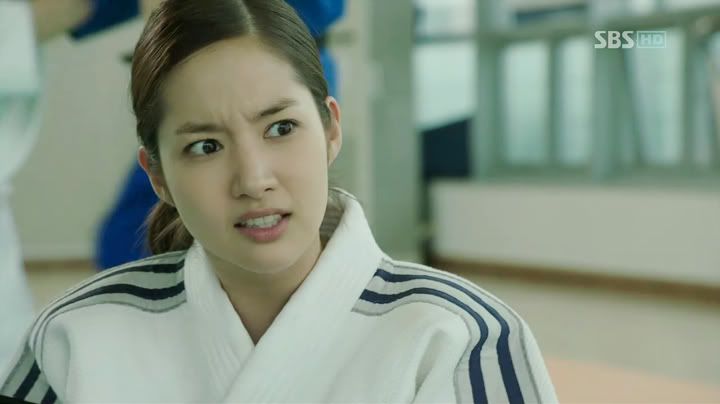 "Why is this guy so
happy
to receive one of my armbars!"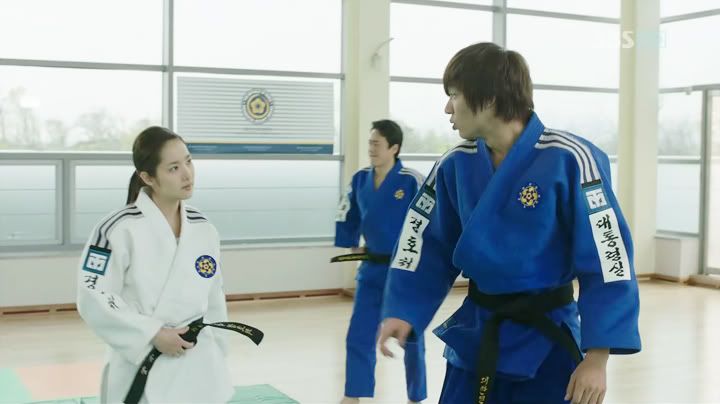 Oh,
now
she's serious.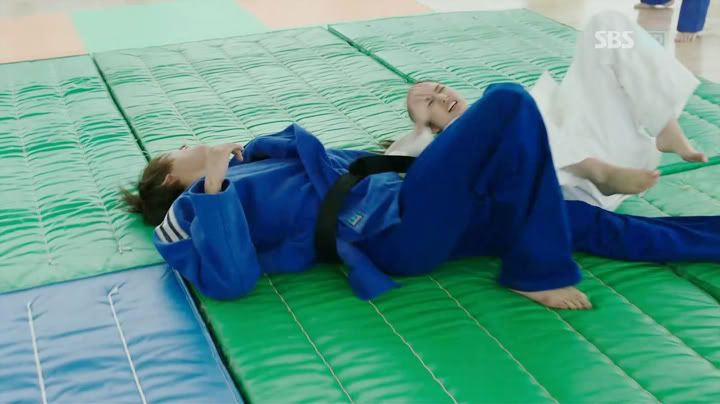 MAYBE THEY CANNOT BE LEFT TO SPAR UNSUPERVISED (OR MAYBE THAT IS
EXACTLY WHAT THEY SHOULD DO
.)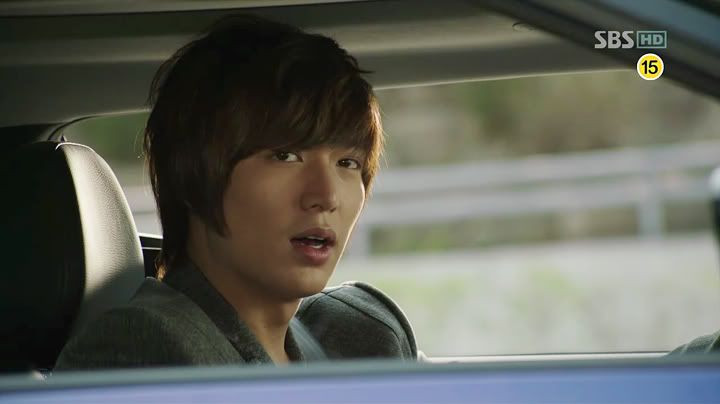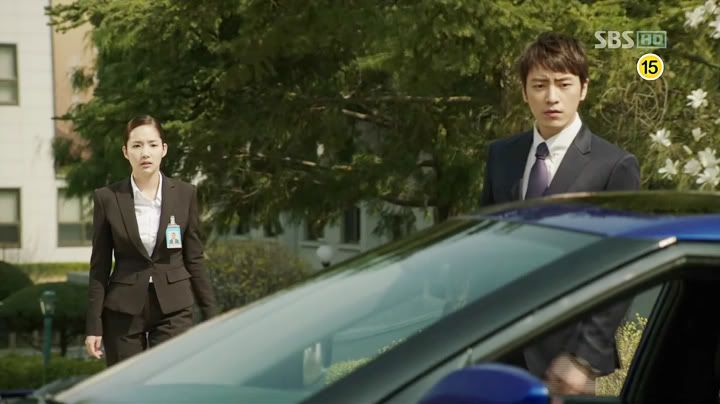 Ah the classic "I broke her so she's mine to fix". This is not going to be a satisfying position to be in
at all
as a nice secondary guy.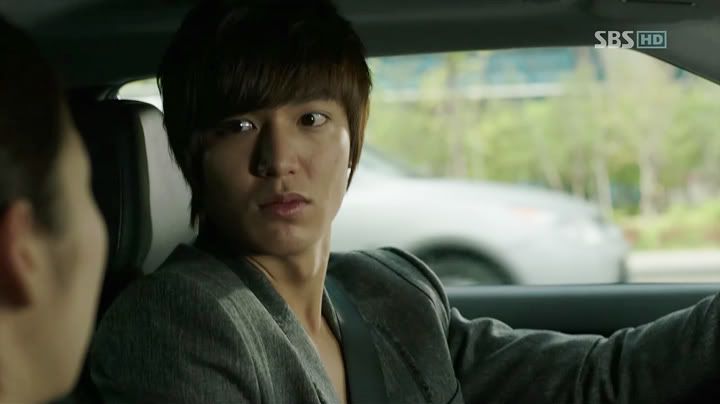 A flicker of mutual understand already? :)
KIM NA NA, MAYBE IF YOUR ANKLE IS INJURED, YOU SHOULDN'T BE WEARING THOSE SHOES?? A thought.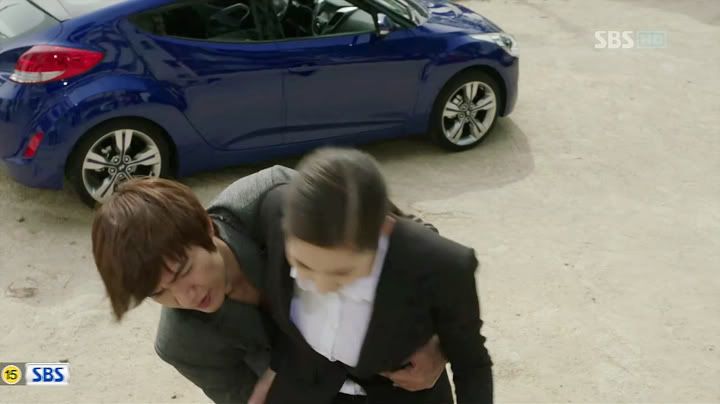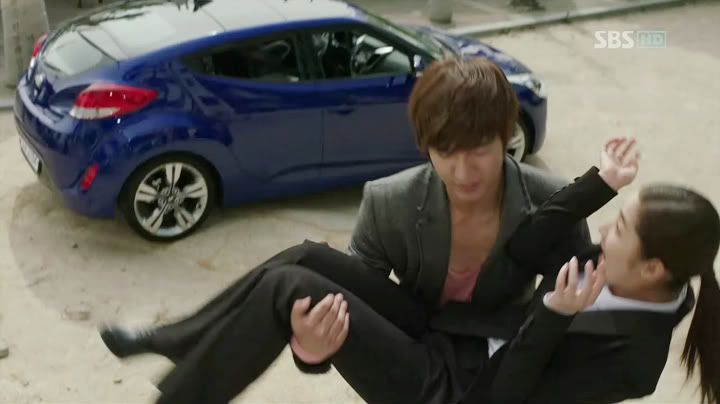 HER SURPRISED-KITTEN REACTION! :DD also alkf;glkfdkglgk I AM SO WEAK TO THIS! IT IS ONLY THE SECOND EPISODE TOO, PEOPLE.
Though I also love her strong objections!
I have no qualms about saying YESSSSS.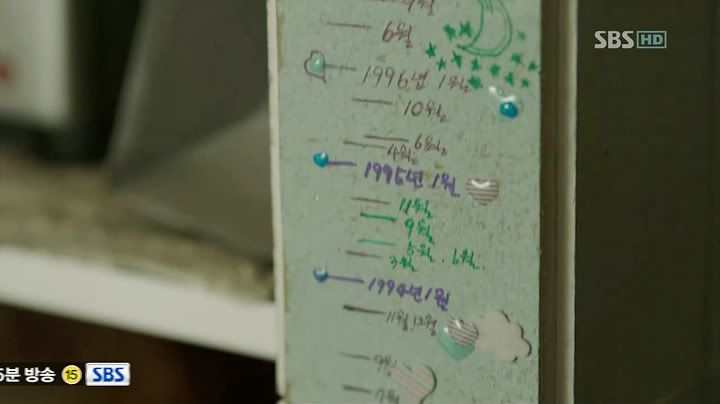 WAY, WAY TOO LATE TO DISENTANGLE YOURSELF ALREADY
Kim Na Na with her
dog
. ♥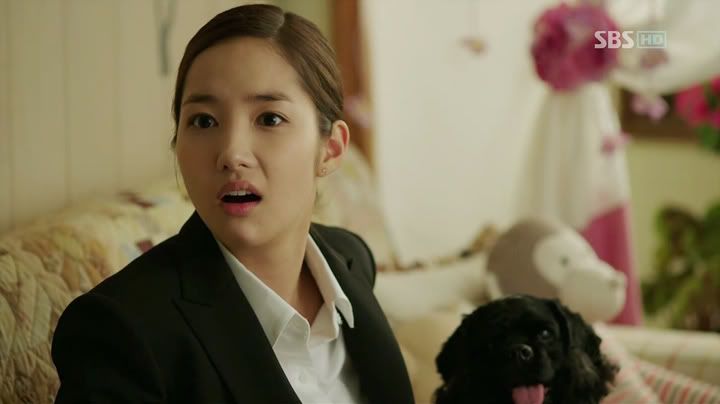 LET THE UNINVITED FRIENDSHIP COMMENCE
DOMESTICITY. Show, just leave me here. Go on without me. I will never recover from this. ♥
BOY, YOU IN .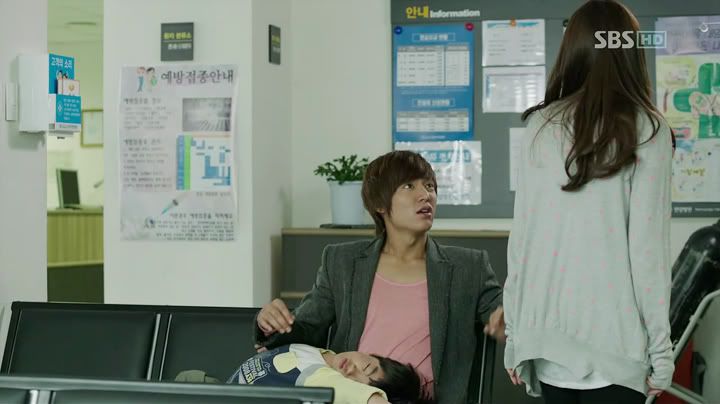 Her "You want to die?" face is perpetually the best.
Good times for everyone~ As phrenk said, "I am an equal opportunity ogler." :D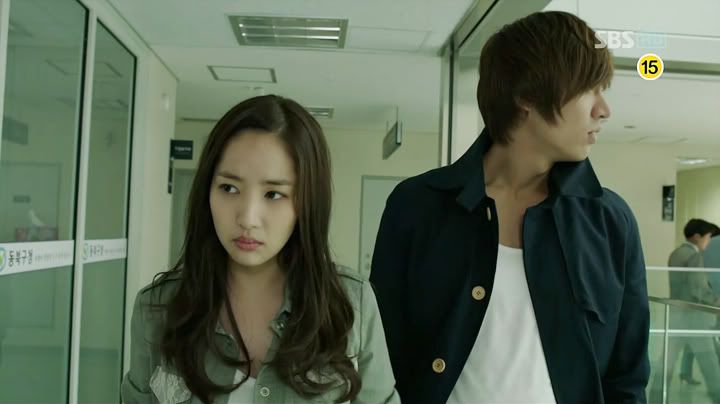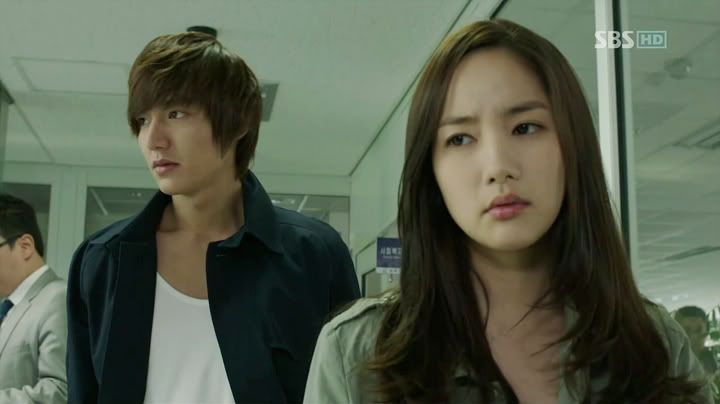 I know it's going to take a while (as it should) for them to really be on the same page but I love how they are already working as a team. :D
CITY HUNTER.♥♥
PLEASE DO NOT SPOIL ME!! I have watched the first five episodes so far and if I get spoiled for the rest of this I am just going to DIE. But feel free to keysmash about how much you love
City Hunter
! XD
Also you should read
phrenk
's
post on the first two episodes
too! I read it far before I made mine and I'm sure I cribbed several notes from it. XD
Current Mood:
gleeful