Woo! I finished one! This is for
aegistheia
, who suggested I flail over
LIFE ~me no mae no muko e~
in
my last post
(which people are still free to add to)! Thank you for the excellent topic, this was a fun one to spam!
LIFE
is one of my three favorite singles that have come out since I entered the fandom. As it didn't seem too tough to do a couple of these, I decided to cap it and everything. :) And also this is a little bit for Tee, who got me revved up with her piqued interest in Eito. :D
Kanjani8's LIFE ~me no mae no muko e~ from MS 2010.08.27

Watch it streaming
here
or download it
here
!
I picked week two of their two consecutive weeks of playing this on Music Station! One of the things I really love about the pattern of playing band songs twice on Music Station is that you can really see them improve with time! Just the previous week they were much shakier but this time everything has really come together. And when you later look at the tour, they seem even smoother! I think this is something really characteristic of groups that are a
band
, they really need time together to get everything to gel. Getting everyone in one place to practice is probably hard for Johnny's but it's fun to watch it pay off. I get really invested in their
progress
. :)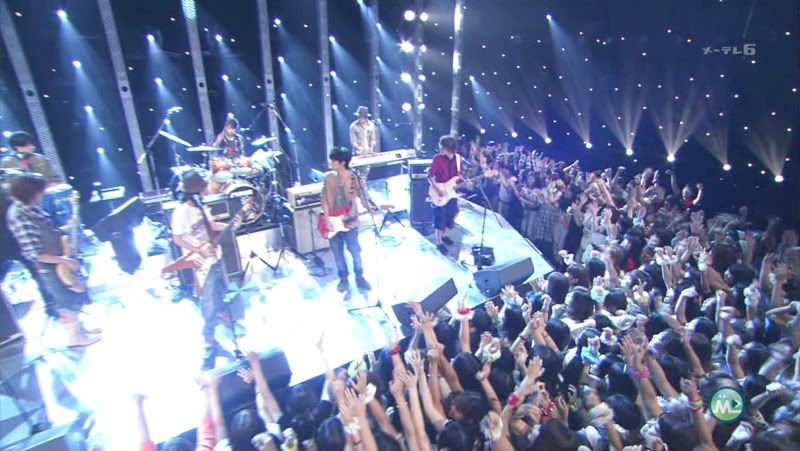 Aw, Eito, eyes on the drummer to count them off. :D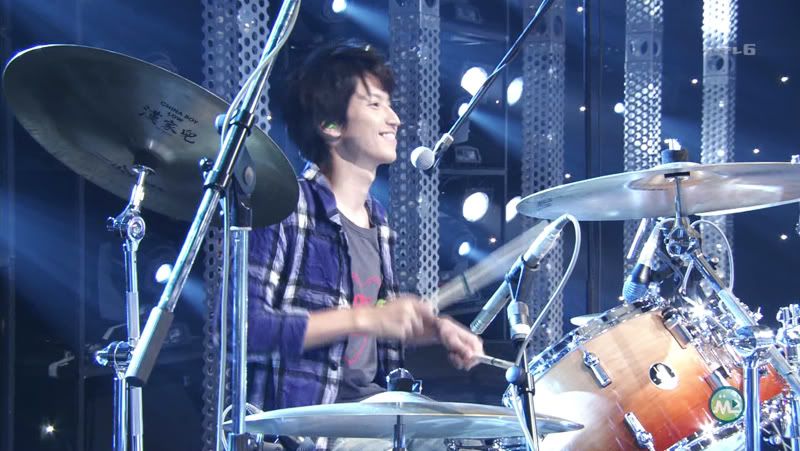 SWITCH ON. Ohkura is the BEST person behind his instrument, okay! He is so smiley and so happy, all the time! So lucky he met the drums, you guys! ♥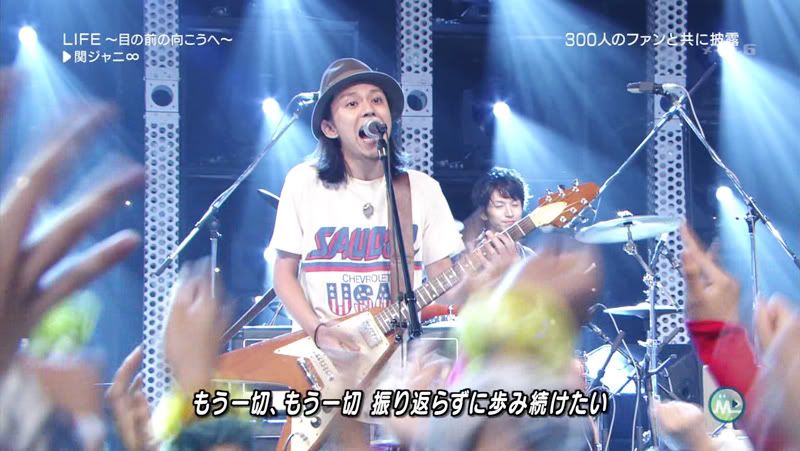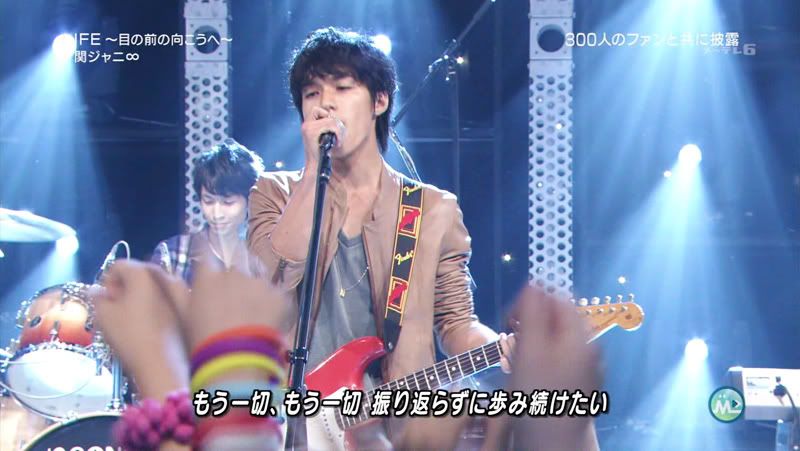 Subaru and Ryo are being so charismatic and awesome but I'm still watching Green back there. :) (Also, A++ rainbow bracelets on that Eighter!)
Hina is already working too hard to find the camera. ♥ Ahaha, I love that they talked about that at the end of the year. HE LOVES THE CAMERA SO MUCH BUT BAND SONGS REQUIRE HIS FULL ATTENTION. :DD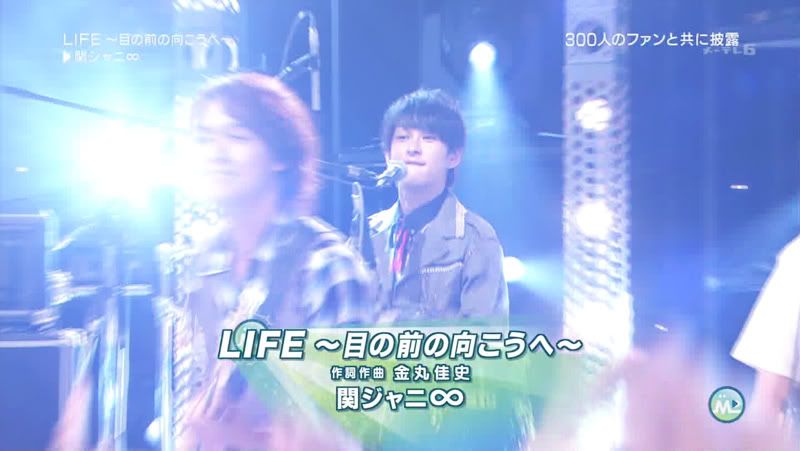 Meanwhile Yoko's concentrating face has quickly turned into his smug lip-bite so we know he is doing well. ♥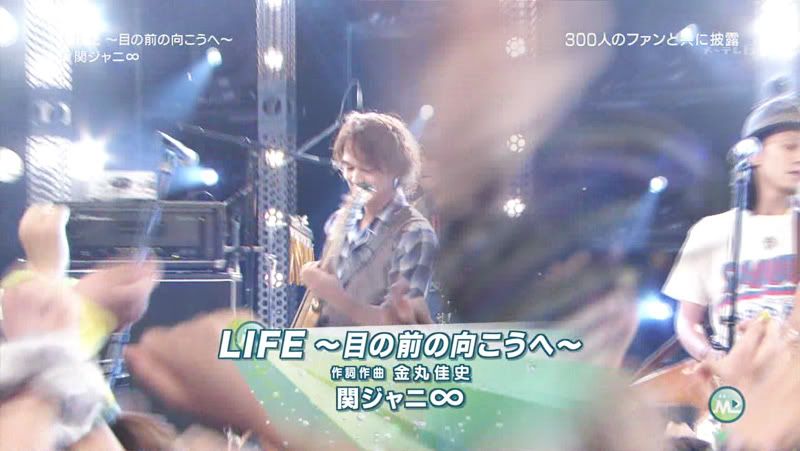 MARU-CHAN, CUTEST PERSON ON THE FACE OF THE EARTH. ALREADY.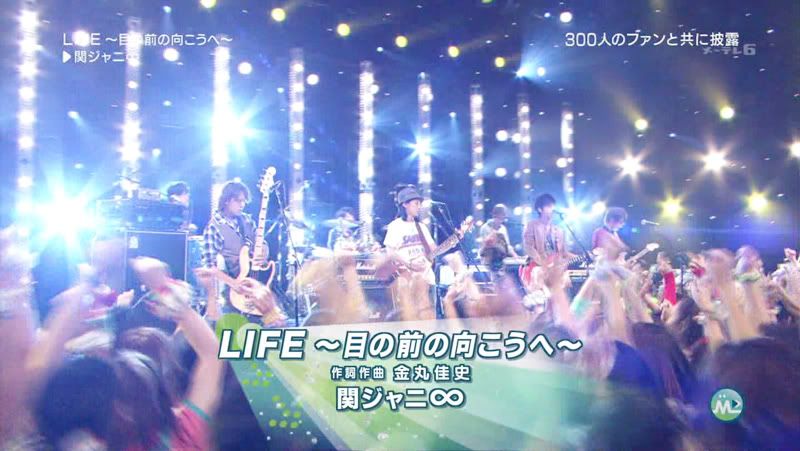 Maruuuuu, also a badass! Band!Eito, I loooooooove you!!
I see pink and leopard print and a ring and already I am very happy with my life.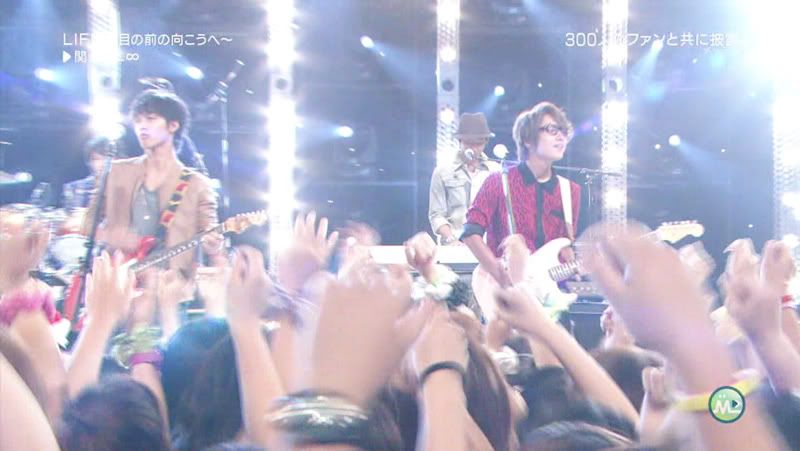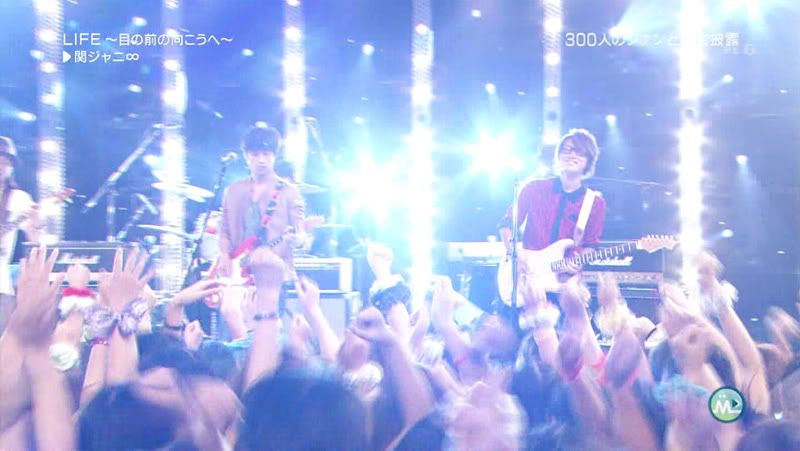 YASSAN, NEVER CHANGE. ALSO YOU ARE LOOKING
FINE
TODAY.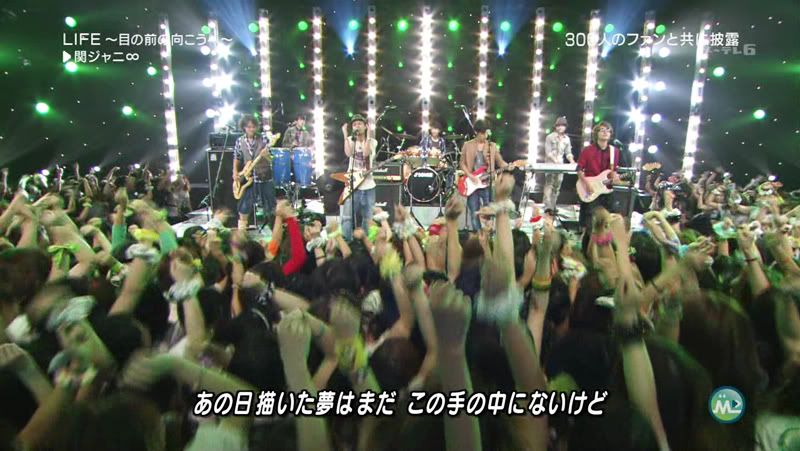 ROCKSTARS. The crowd is SO HYPED, as one would be when you're seeing them in such a tiny venue as Music Station. :DD
For once, it's Maru-chan's pants that are the ones perplexing me! Yasu pants: totally normal shorts! Maru's pants: maybe jean culottes! ♥
Dawwww, Ryo and Yasu looking at each other to stay together. :)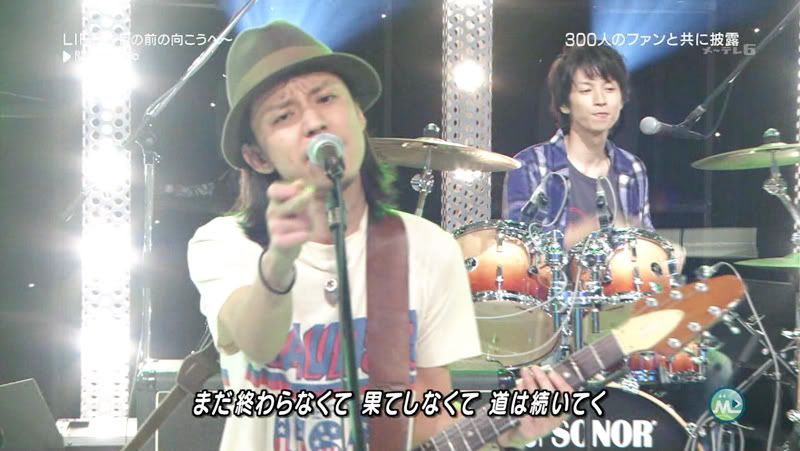 Baru is being
so awesome
and yet Green's "do do do doo~" is still distracting me. XD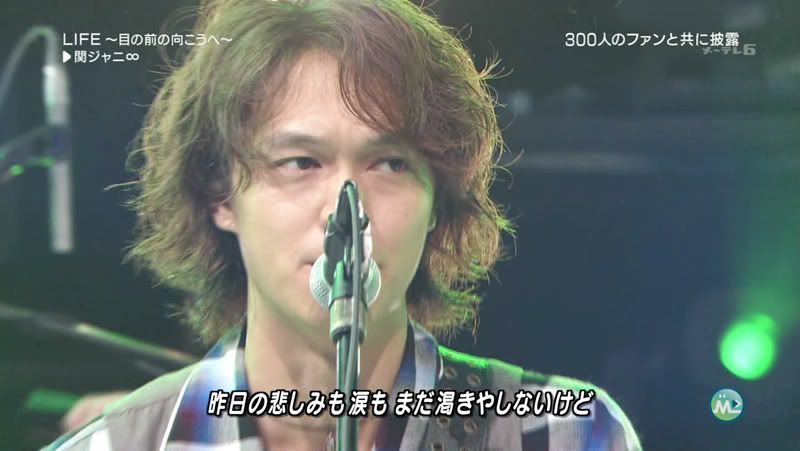 MARUUUUUU~ I LOVE YOUR PART~~
Ryo, you are looking very pretty and singing quite well today. ♥
YES.
Intense Maru + bass feelings, as per usual. :)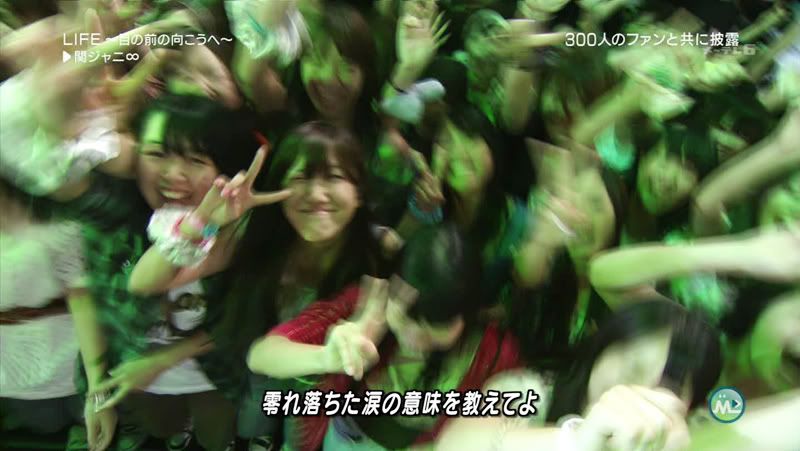 Oh my gooooooood, Eighters, you are the most
adorable
people!! Everyone here looks so happy and colorful, I was just grinning looking at their delightful faces. :DD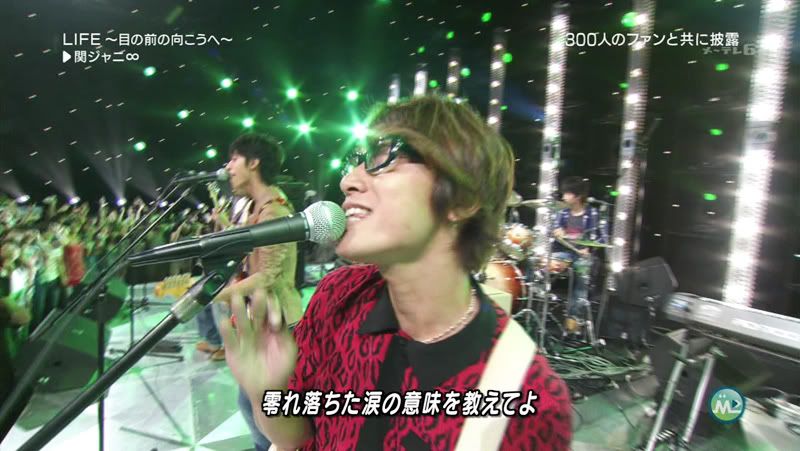 Yasu's tongue: spotted.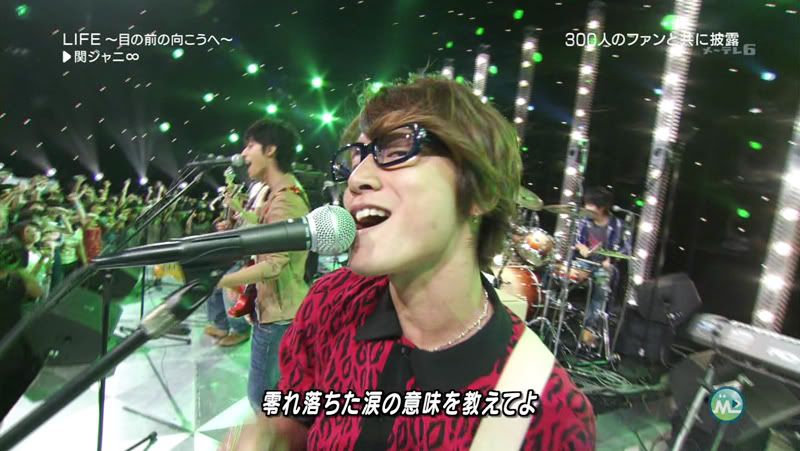 And he knows it. :P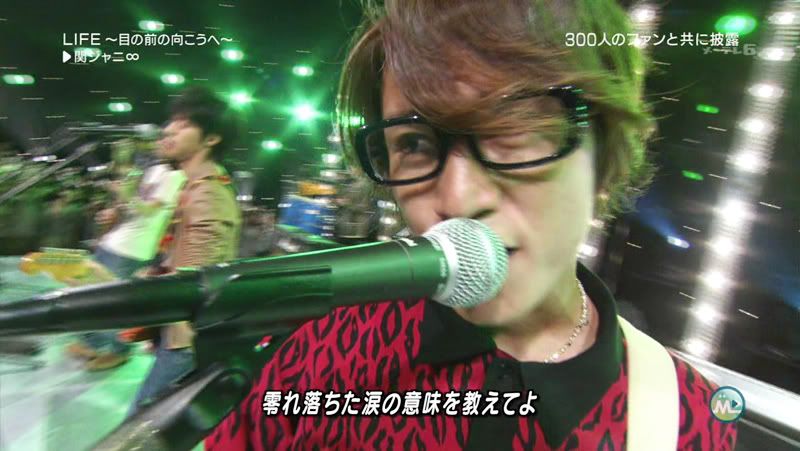 Nrghhhhhhhh GLASSES. *____* Yasuda Shota, never too busy mug for the camera. :DD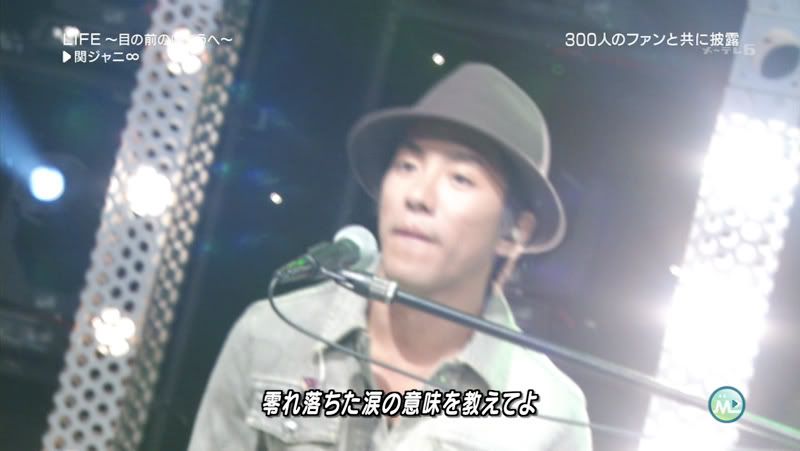 …Hina, still hard at work! ♥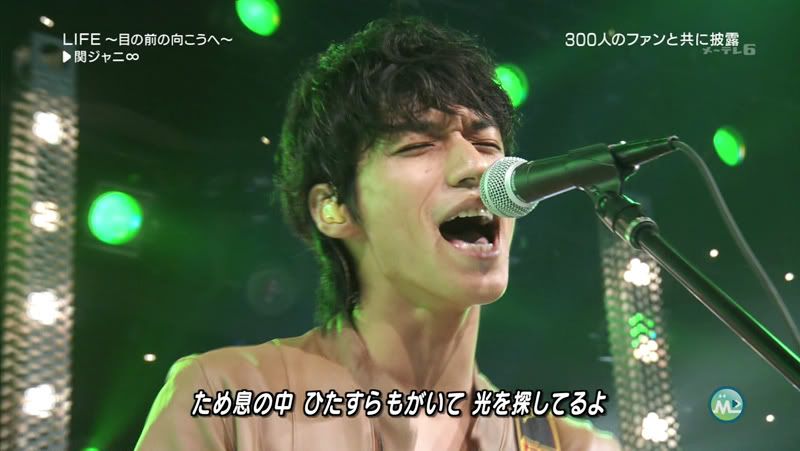 Making the intense singing look good, Ryo-chan!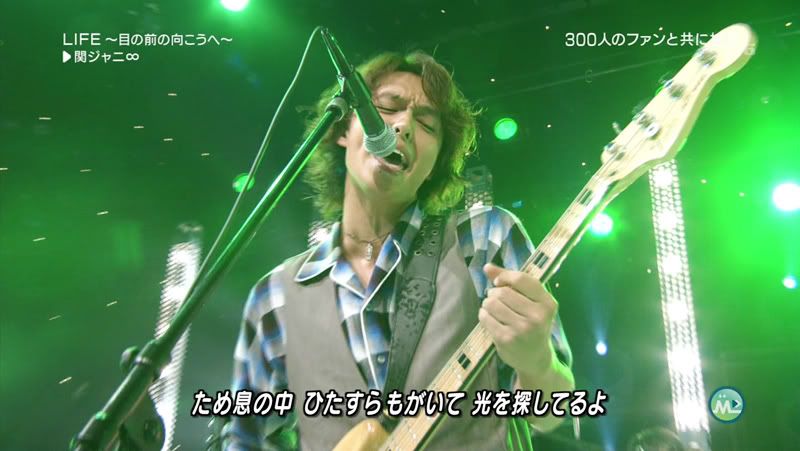 Same to you, dimples! :DD Augh, that cartouche necklace is killing me. :DD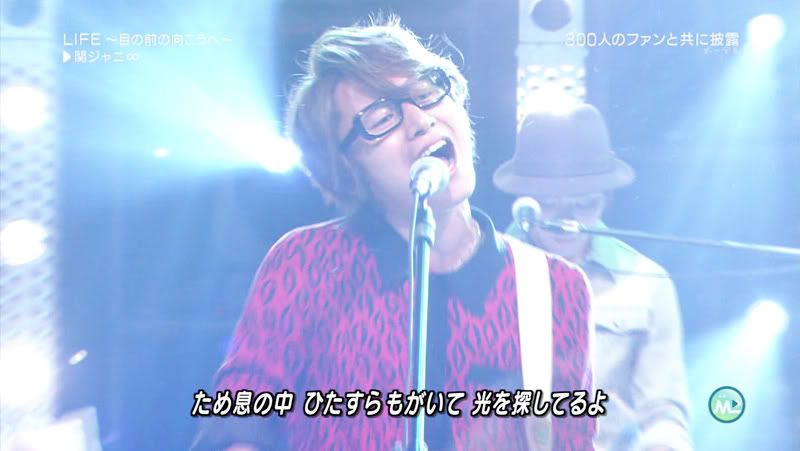 HAHAHA, I love how Yasu just does not restrain his face at all during band performances. ALSO I REALLY REALLY LOVE THIS VOCAL PART. I always dig Yamada parts. :) I know their voices are similar but they are also both
great
. ♥
RIDICULOUS!! Ohhhhh, I loved his hair like this! Ohhhhh, so pretty! Ohhhh, nerdy glasses will never not be the best thing on you! (Except maybe piercings. And stuffed animals as hats. :P)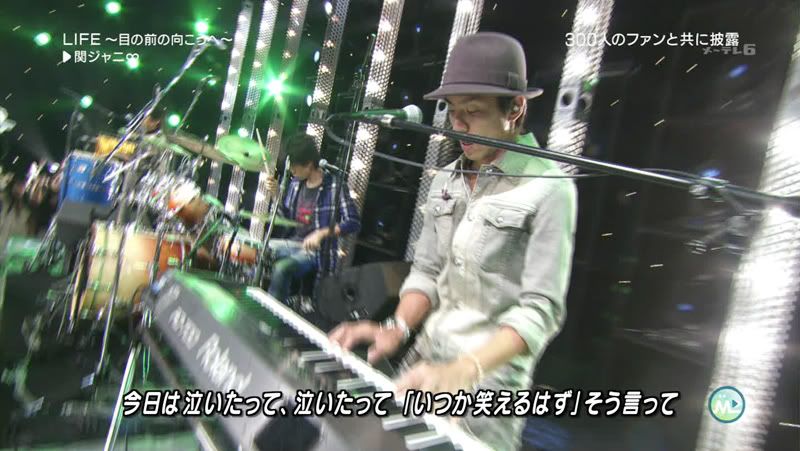 I'm determined to include every shot of Hina working hard. XD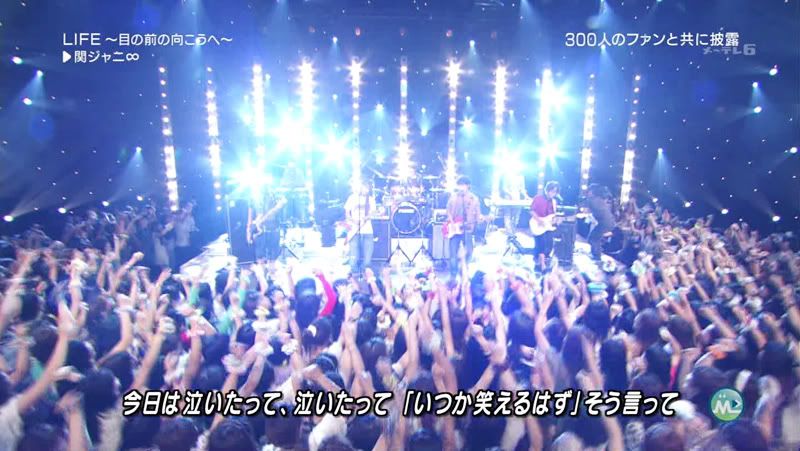 ROCK ROCK ROCK ROCK.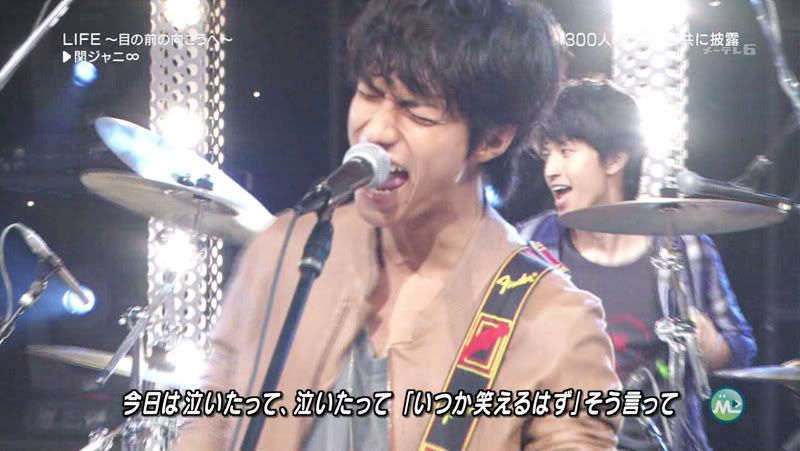 This cap makes me really happy. ♥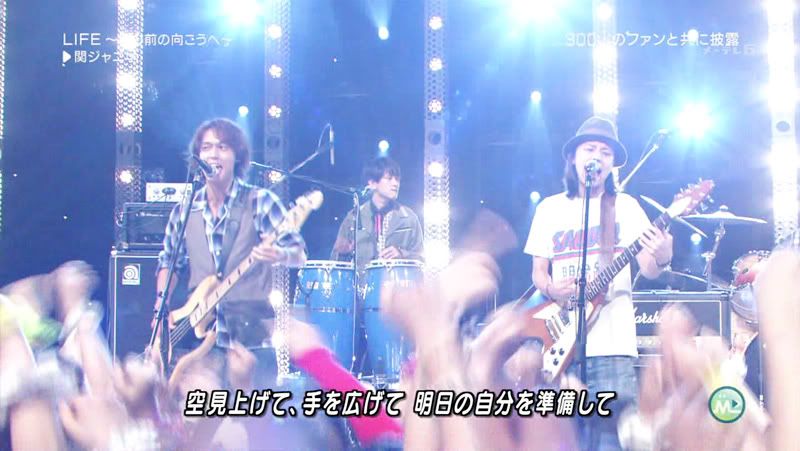 They all seem
very them
here. :)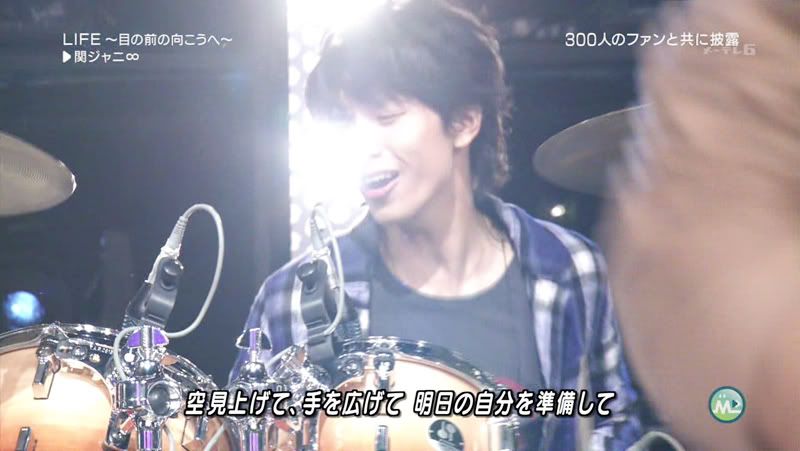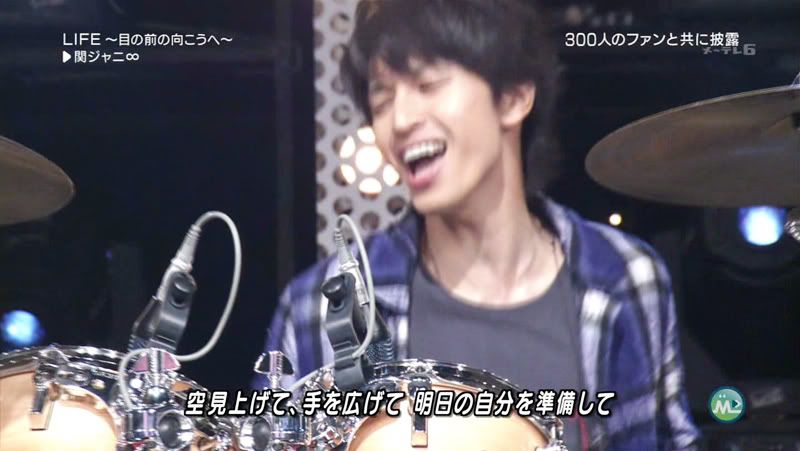 YOUR FACE MAKES ME VERY HAPPY. ♥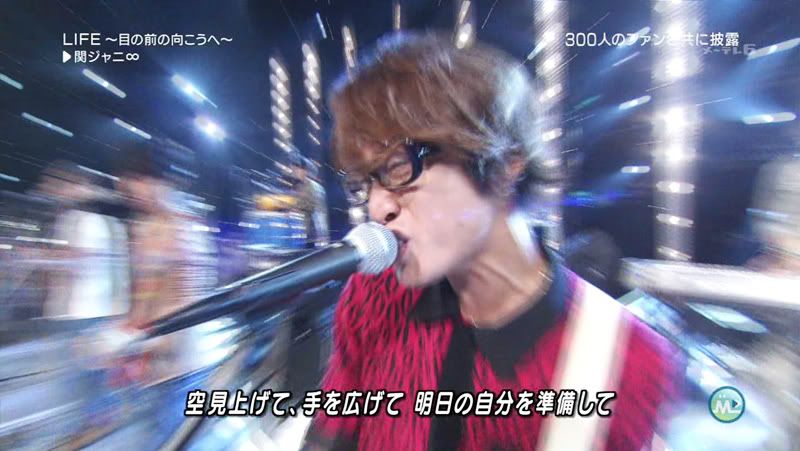 This looks like the panel of a manga to me. DRAMATIC BLUR LINES!!
All teeth and blue glasses and gold earring and
love
to me. ♥
BONGOS. :DD
You are a very pretty person, Mr. Professional Bongo Player. :)
Seriously, Tacchon photobombs caps with his sheer joy. :DD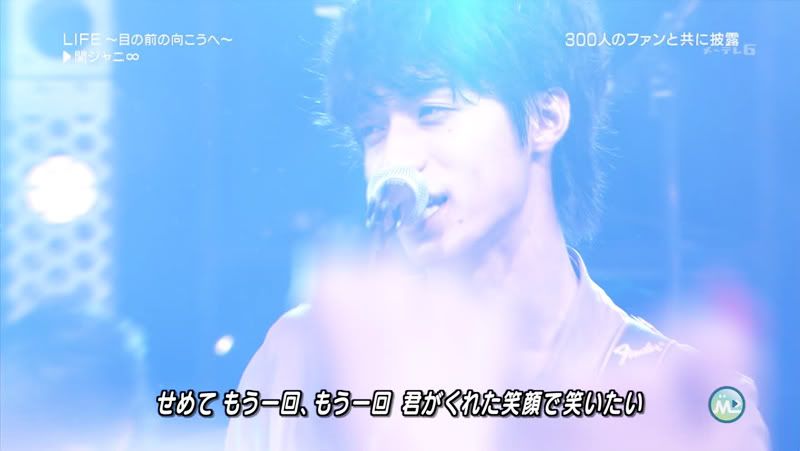 RYO-CHAN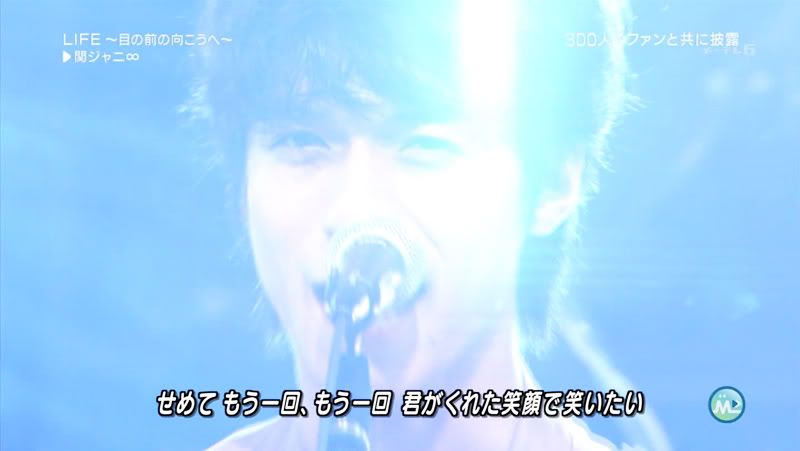 And yet he still manages to look slightly creepy-eyed mid-performance. XD
UGH, YOU ARE CAUSING SOME INTENSE FEELINGS RIGHT NOW. That outfits is
so him
and his
hat
and his Chrome Hearts necklace and his beloved guitar. SUBARUUUUUU! *___*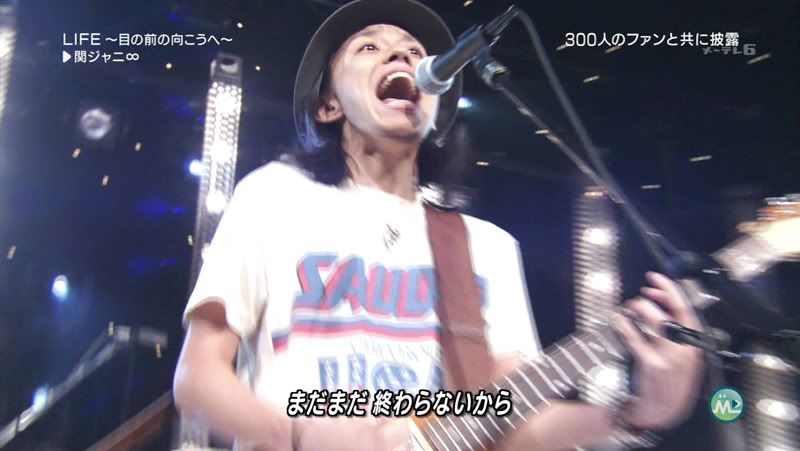 A spam cannot be complete without a cap like this, where he could obviously swallow the microphone. XD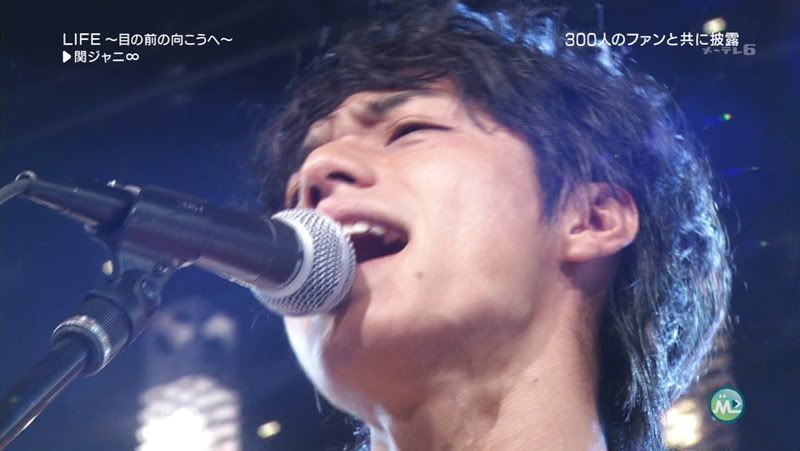 Rock looks good on you, Ryo. :DD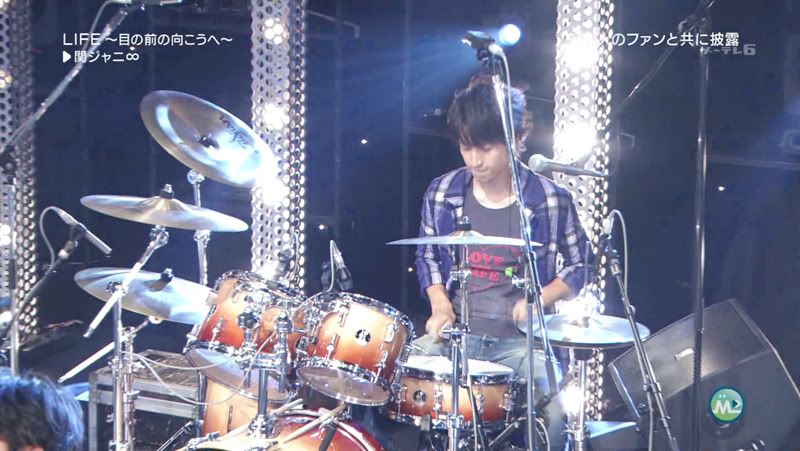 A familiar and beloved sight for all Eighters! :D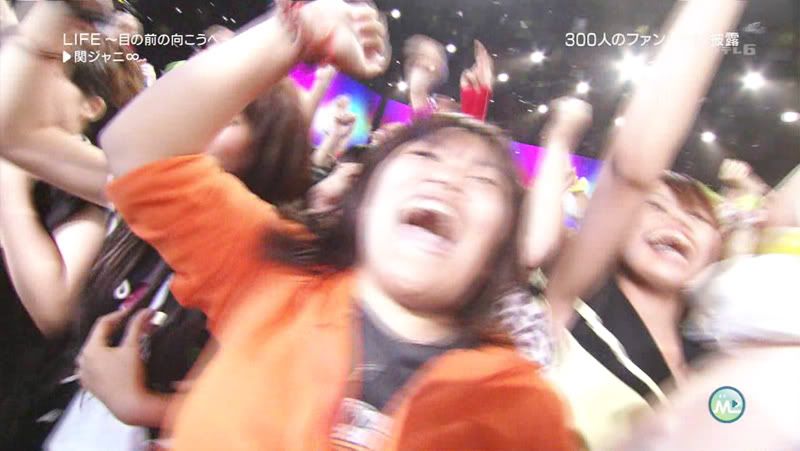 ENJOY THIS FOR ALL OF US, FANGIRLS!!
Aw, one of my favorite things about Ryo during lives is how often he looks over at other people. ♥ I'm pretty sure this time he was either looking at Maru or Yoko, just enjoying performing with them. :)
YES.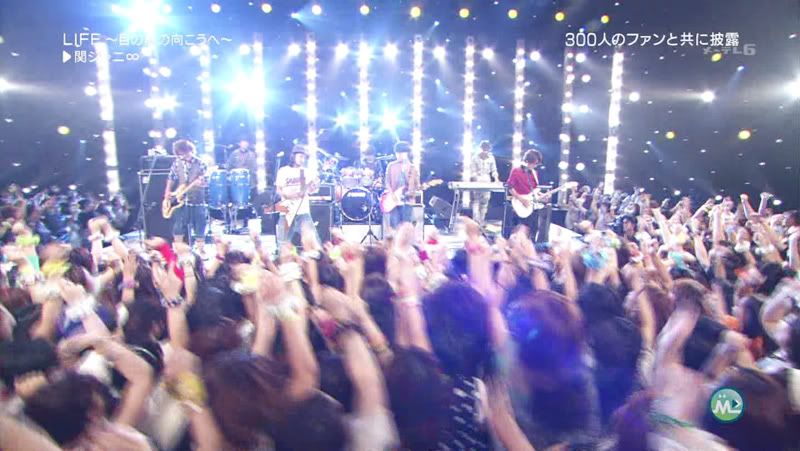 I
guess
I will forgive them for never showing a guitar close-up when Yasu does his solo. :)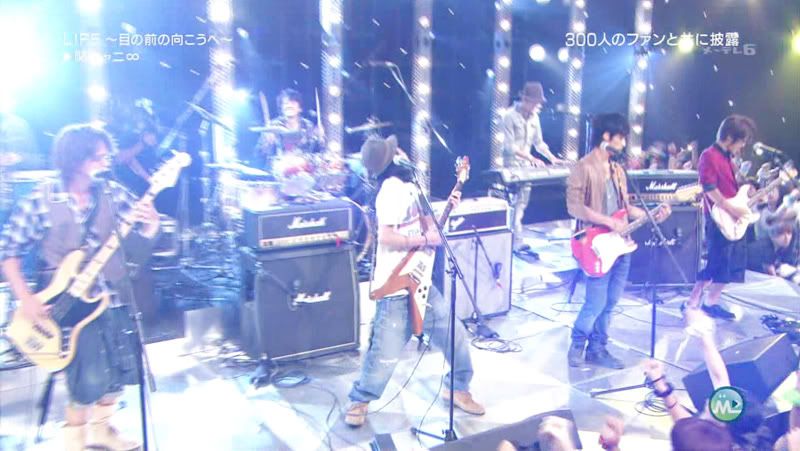 aklsjdfhkljdhfkfljhdg Baru looking over to meet Ohkura's eyes! He loves that guy's drumming so much, you guys. ♥
DEAD. OMG, YOU'LL HAVE TO JUST GO ON WITHOUT ME.
Doing so good, Hina!! You can make it, Hina!!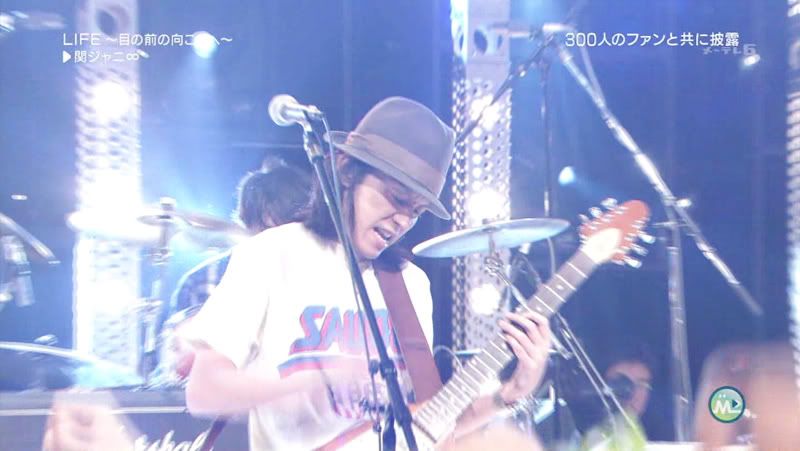 No one rocks out like Subaru. He's a born ~star~, ♥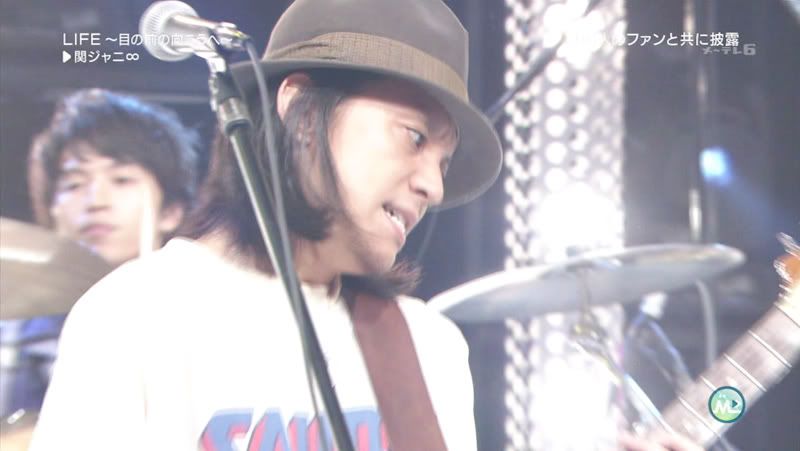 Seriously, I just adore this man.
Totally lost control of his pouty face! Also, aw, Hina is looking at the camera but it is not his turn for focus! :D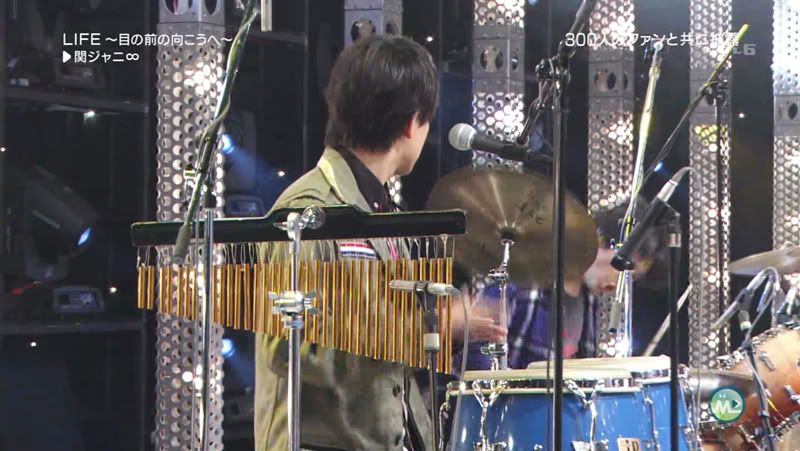 NO, cameraperson, Yoko is waiting for Tacchon to start singing to do his dramatic tinkly gesture! Wait for him… SIGHHHH.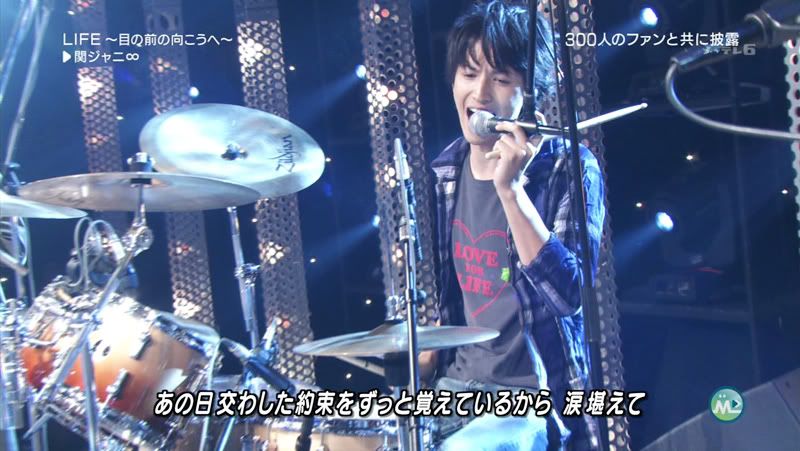 TACCHON. ♥♥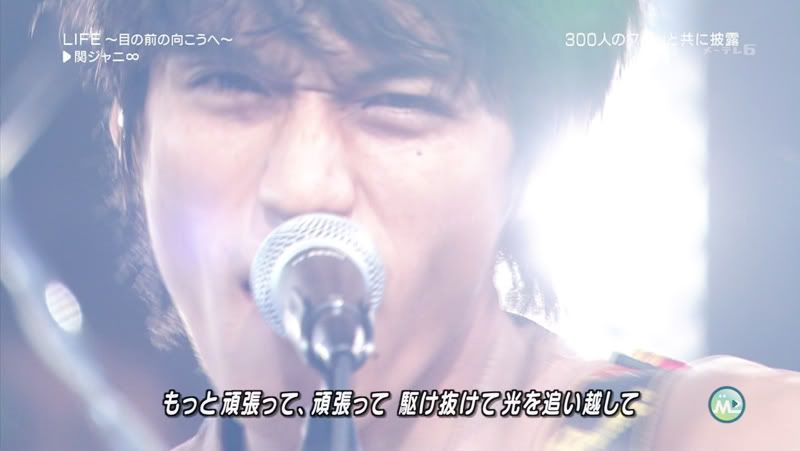 SO GOOD, RYO'S FACE.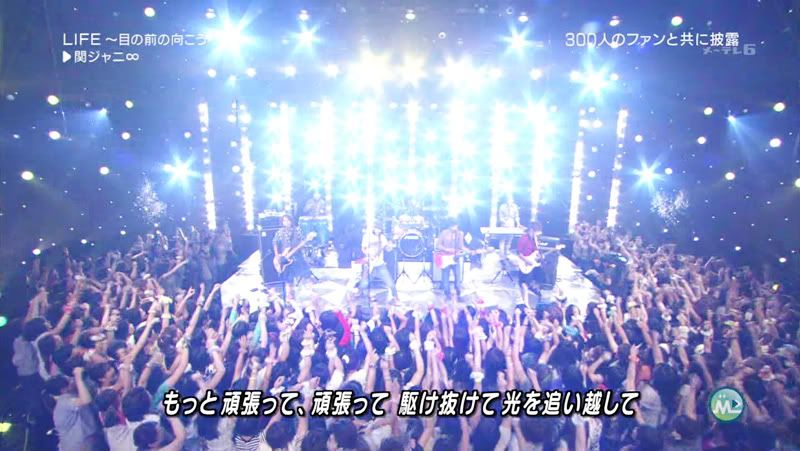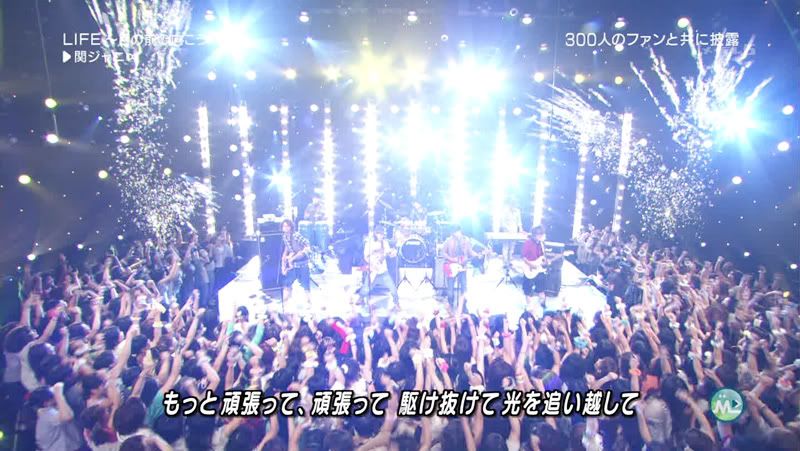 DO ITTTTT, MUSIC STATION!! Ahhhhhh~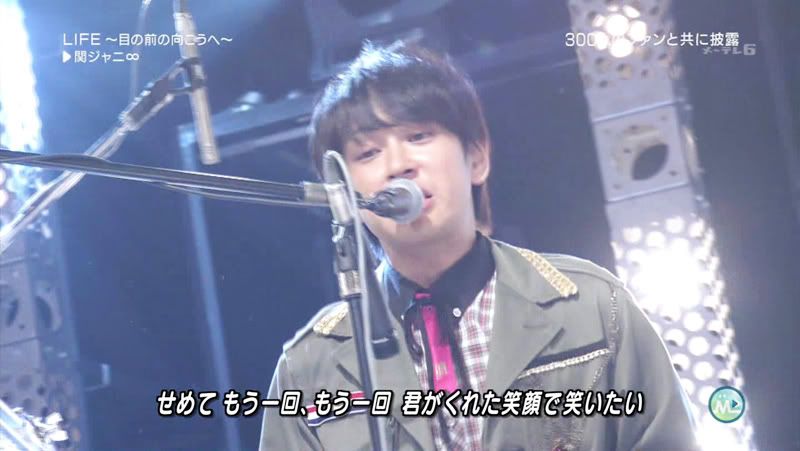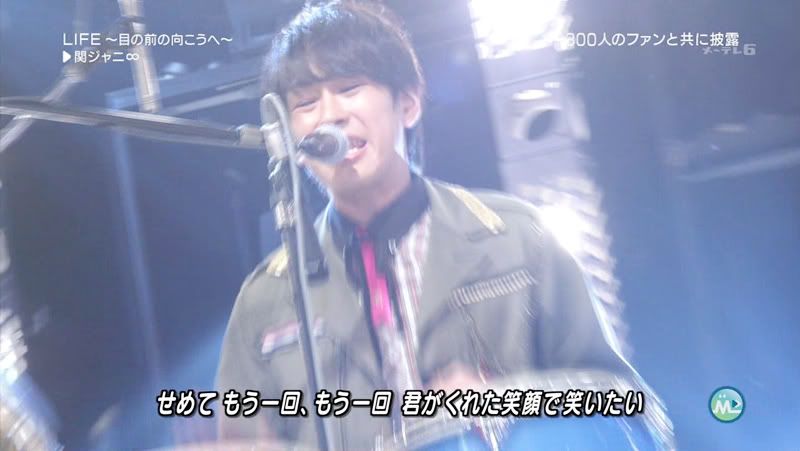 Yokooooooooo~
Maruuuuuuu~ (My commentary is degrading as I die of happiness. XD)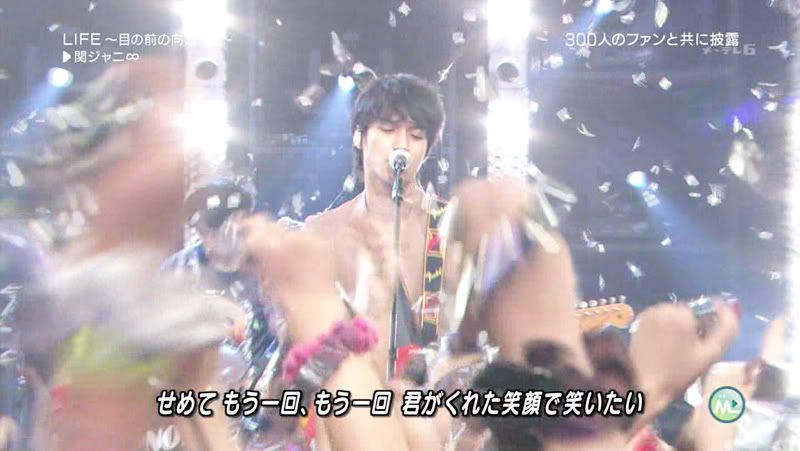 Rock fists and scrunchies, so great. ♥
A little bit perfect right now. :)
Hinaaaaaaa~ STILL EXACTLY THE SAME.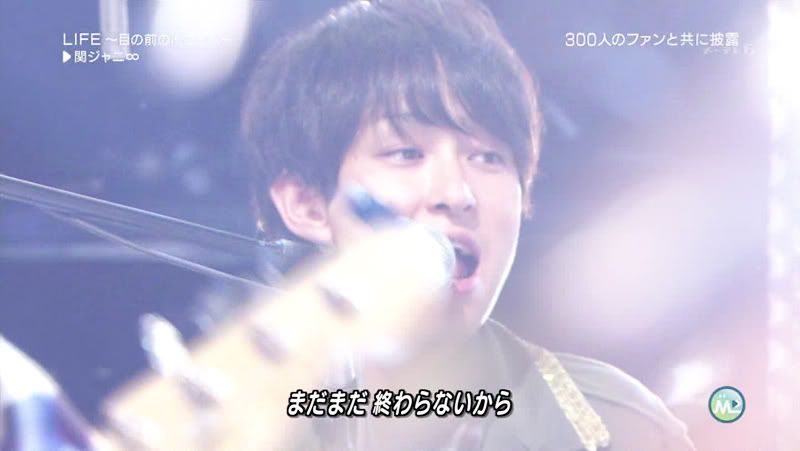 Good Yoko spotting, cameraman! I LOVE YOUR FACE.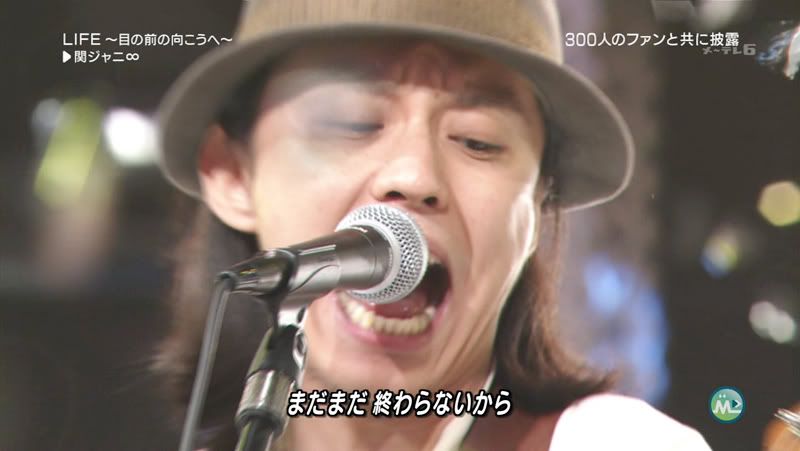 So passionate! So SUBARU.
MARU SPOT. :DDDD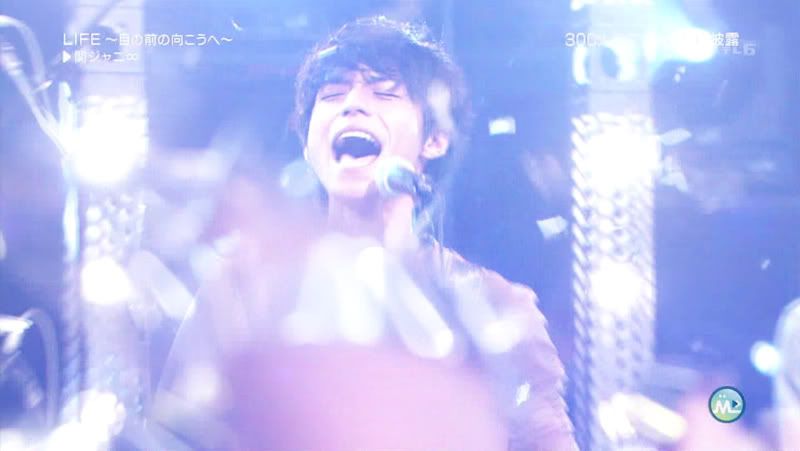 FACEEEEEE. COLORSSSSS.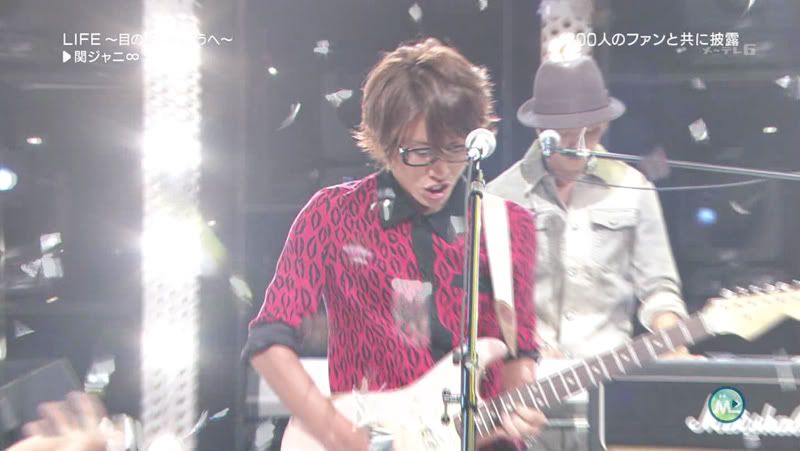 I like to imagine Yasu has been making that face since the last time he had a close-up. (Even though we have seen him since then.) XD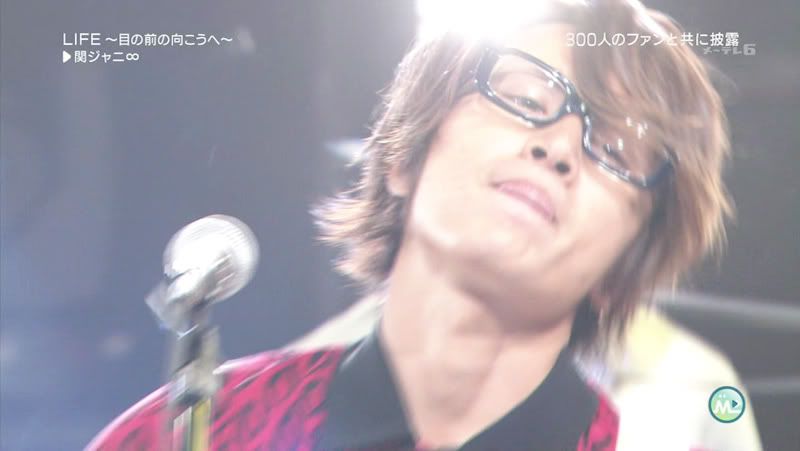 TONGUE.
EITOOOO~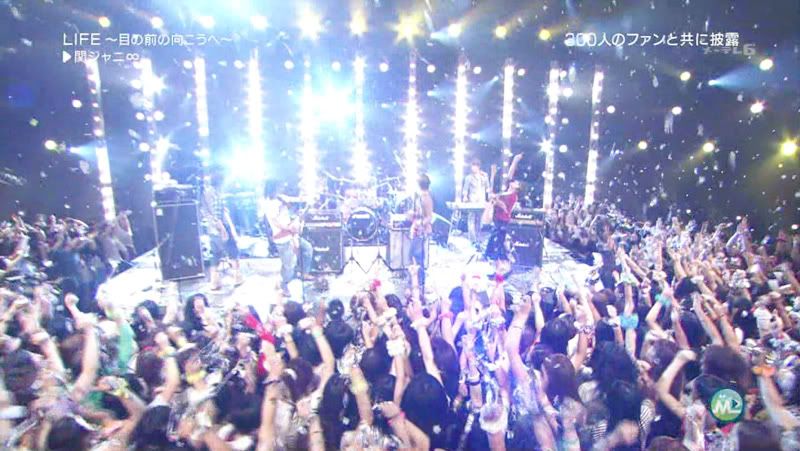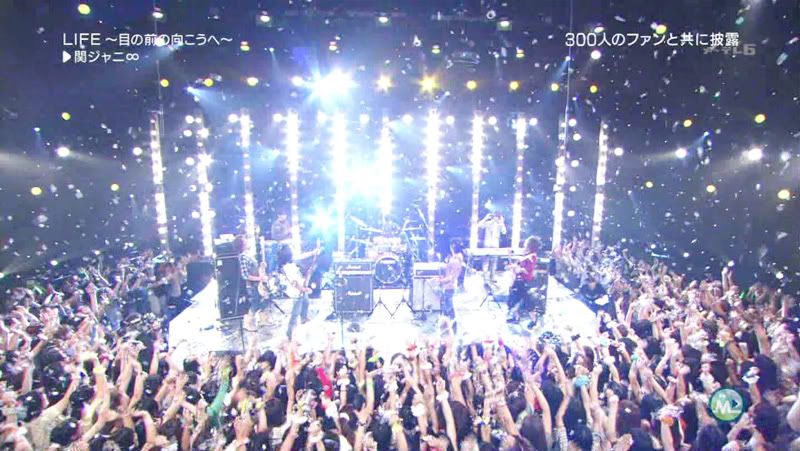 OVERWHELMING AMOUNT OF LOVE RIGHT NOW.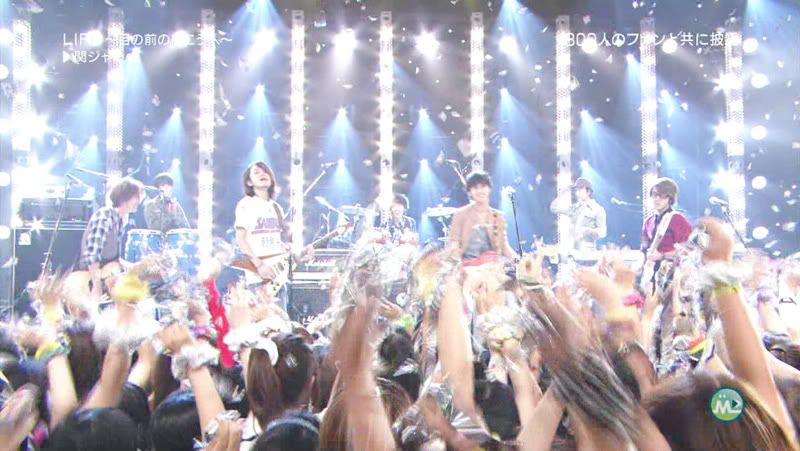 Yesssss, Baru rocked so hard at the end there, he lost his hat. :DD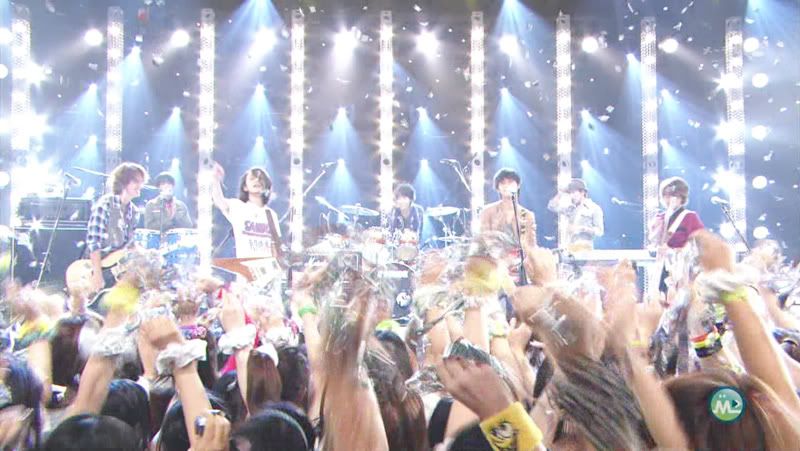 ~ROCKSTAR~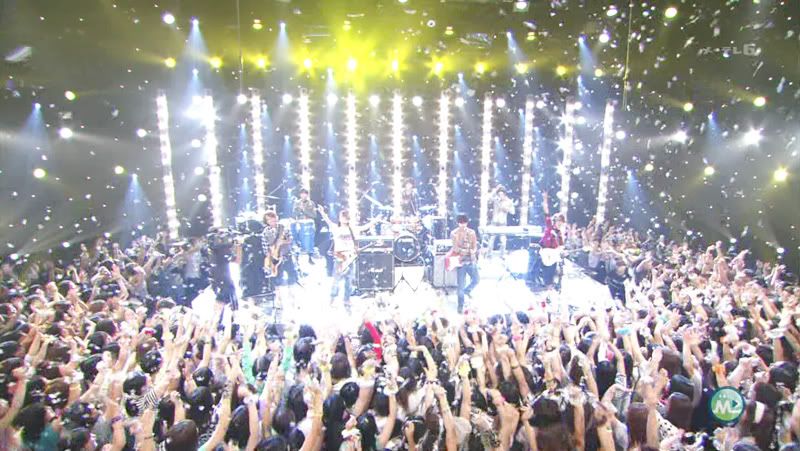 EVERYONE IN THIS ROOM IS STELLAR. ♥♥♥ You guys played live and you did it
so well
.
Current Mood:
rejuvenated