For my weekly post I've decided it's time of start a series of posts I've wanted to do for a loooong time! When I was first getting into jfandom,
biases
's Hovember posts were this super fun festival that introduced me to a lot of new people. However, they were all male-type people. :) There's always been much less of a concentrated fandom for the various women I love (though I notably remember alia's
girlcrush
series!), so that brings us to MY NEW CHALLENGE:
31 Days of Ladies
JAPAN EDITION
The basics:

I'm not good at posting on a strict schedule so rather than this being straight through for a month, I'm just going to make thirty one posts about women! Whenever I get there is fine!

This particular challenge I'm going to limit to Japan. Korea is a relatively new interest for me and it's just easier to mentally divide them otherwise I'll never narrow things down.

Since I love a lot of people (I love a
lot
of people), this isn't going to be a comprehensive list of favorites. I want it to be a bit of a mix of people I want to see more of and people I already love. So there will probably be NOTABLE EXCLUSIONS but that doesn't mean I don't love someone, just that I didn't feel like picspamming them for any number of reasons.

I will try to have them in a vague ranking BUT that might soon go to all hell when I want to picspam someone's face
now
rather than later. But I will try! :)

There might be more than one lady in a post!
So, if you come across a lady you like or you just want pretty pictures of pretty people being pretty, welcome! :) I tend to go on long google-imaging jags whenever I get interested in someone, so hopefully you can benefit from my obsessive searching tendencies. :DD
First up,
31. Seki Megumi

Name:
Seki Megumi
//
関めぐみ
Age:
26, born September 8th, 1985
Skills:
Actress, according to her wiki entry "badminton and cash register operation". :D
Distinct features:
Tall and lanky, huge eyes, beautiful in an almost in an alien way.
What I've seen her in:
A stoic and lovely warrior girl in
Negative Happy Chainsaw Edge
, crushing on a hot geek in
Honey and Clover
, tweeting her way to friendship as the effervescent Peach in
Sunao ni Narenakute
.
Why she's on my list:
She has something that really stands out. A lot of the things I have seen in her have been rather small roles but every time I came out thinking, "Man! Seki Megumi! I have to see more of her, she's great." ♥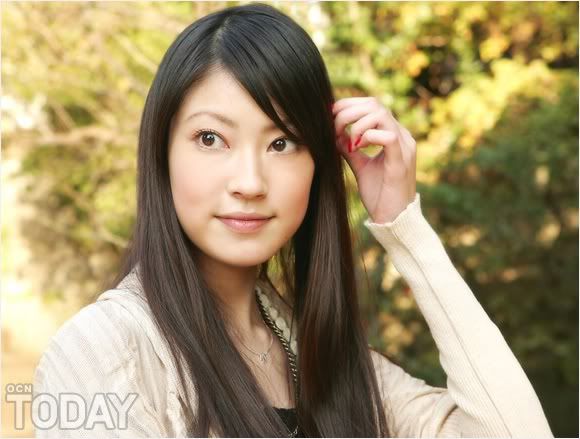 So, Seki Megumi is a very lovely woman. :)
With her huge, lovely alien eyes. ♥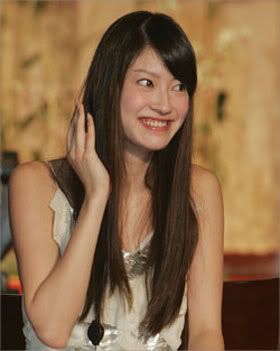 And also this slightly shy, awkward smile.
Wrapped up in these super long limbs. ♥ (Heh, I think she looks a lot like Shibasaki Kou here? Who will appear later on this list, this project is definitely showing me a TYPE I have. Though it's not like I only like this type... I like this type. XD)
She uses her face in really adorable ways! ♥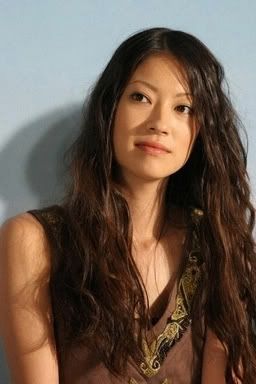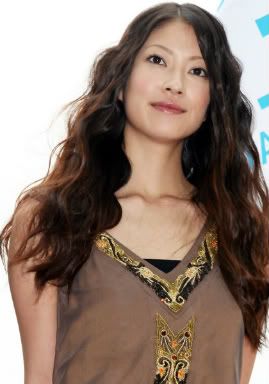 But there's also something I find really regal about her. She carries herself in this bold way, I think she can bring a lot of depth and badassery to her roles.
Case in point, the only lead role I have seen her in! I'm going to try not to put in-character photos in these posts but I had to comment on how
badass and amazing
she was in NegaHappy. Not everyone can successfully play an anime/manga character like they just leapt off the page but that's just what she did. ♥
She had me seriously convinced she could kick supernatural monster ass no matter what she had on hand. :DD
Sighhhhhhhh. ♥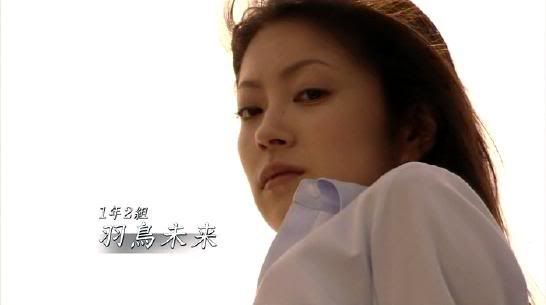 I really want to watch her in
LIFE
(I really, really love the cast in general)... but that drama looks a little traumatic for me.
NegaHappy also gave me THIS amazing gift:
Oh yeahhhhh, formal wear accessorized with throwing knives! This is hitting a lot of buttons. ♥__♥
Just formal wear is good too. :)
Oh yes, I haven't mentioned this: there are so few good photos of her on the internet! I was shocked! This particular photoshoot was like water in the desert. ♥

PRETTY.

Seriously, how cute is she!!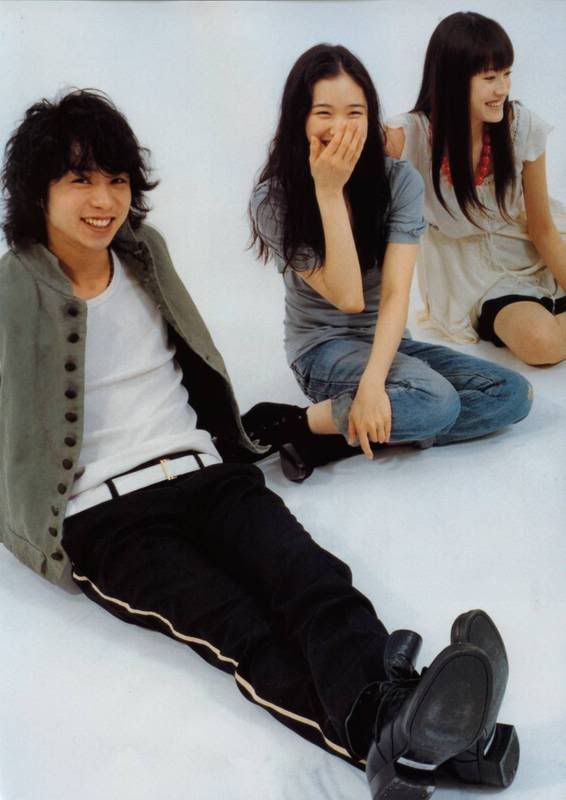 Thankfully, there
are
a good deal of pictures of her being adorable with her various co-stars. (Hi Shoooooooo. :D)
With Aoi Yuu for
Hachimitsu to Clover
! omg, look at their hands. ♥
With Kanjiya Shihori for this
Sai-Ren
movie I have not seen! But CUTE!
With Ueno Juri for that surreal, schoolgirls-with-powers movie that I really should watch! I think I remember
aliaspiral
and
anenko
talking about it. :)
With Jaejoong for
Sunao ni Narenakute
! I love her smile. :)
This is the other photoshoot I came across while desperate for pictures and just fell in love with. So I have to post a whole bunch from this, please bear with me and this bomb of loveliness. :D
HER SMILE.
AUGHHHH.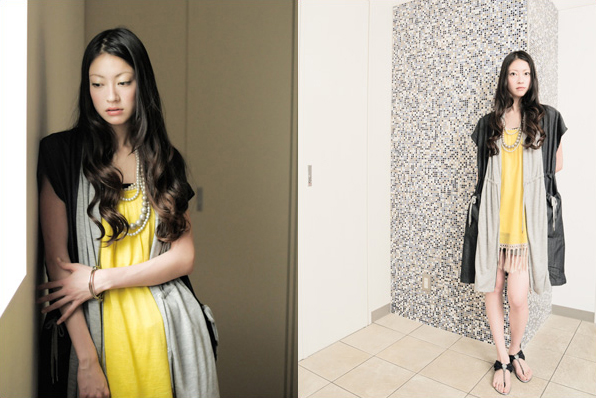 She is just so
lanky
.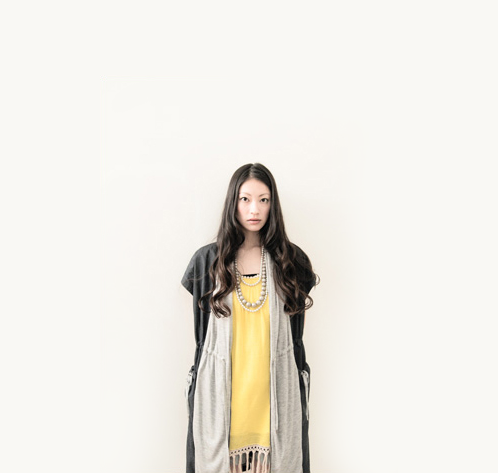 SEKI MEGUMI. ♥
She has also done some really, awesome fashion stuff:
SO GOOD.
YES. Seki Megumi:
ATTRACTIVE.
Also, from stalking her "celebrity style" pages, I have learned... her legs look incredibly long no matter what she wears. XD I approve of all the bright colors and odd jumpsuits. :D
So to sum up:
AMAZING EYES.
An excellent actress that makes you want to see more!
In real life, very cute with a sunny smile! (P.S. - I like that we get to see
everyone
in a baseball uniform at some point in Japan. XD)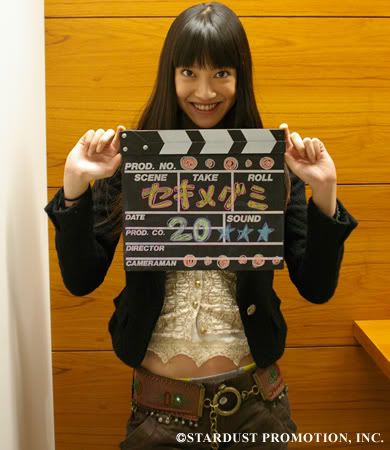 AND THAT'S A WRAP! Thanks for coming, everyone! :D
Unofficial rule, I have to answer comments on the previous post before posting the next one!!
Current Mood:
optimistic
Current Music: NAMInoYUKUSAKI - minus one - THE RICECOOKERS