Good evening, livejournal! So, I am back from my several month long journey to another country. This post, however, is not about that. Instead, A KDRAMA. XD Of courseeeeee. You can take the internet away from the girl but not the internet out of the girl. Or something. ♥
I'm currently watching
Faith
and enjoying it
thoroughly
! When Val and I hit episode 8, we basically flipped out so much over the episode that a challenge was issued immediately afterward: CAP YOUR SEVEN FAVORITE MOMENTS AND TALK ABOUT THEM. It is a testament to this episode that even cutting it to seven was
difficult
. I REALLY LIKE THIS SHOW BTW. ♥
As this is an episode-specific post, it is presented without trying to explain the context of each scene and with a ton of spoilers. Each scene is titled with what I called it when listing it (which, aw, Val and I did independently ♥) and ordered according to when I cemented in that
yes, that scene needs to be on the list
.
OKAY, ALSO
HERE
IS VAL'S COMPANION POST, GO GO GO!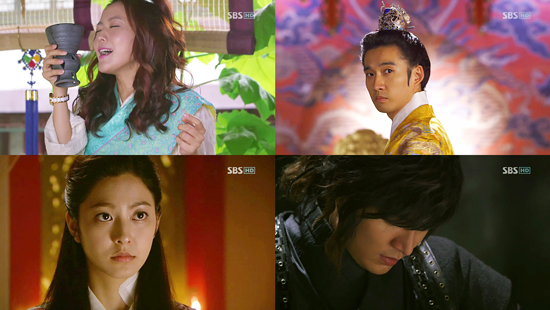 1. I'M ASKING FOR YOUR HELP IN THE MIDDLE OF THE NIGHT WHEN YOU ARE NOT FORMALLY ATTIRED
alksj;lskffjkd so pleased they set this scene at night! Her hair is down and she is wearing about as few layers as would possibly be socially acceptable to see her in!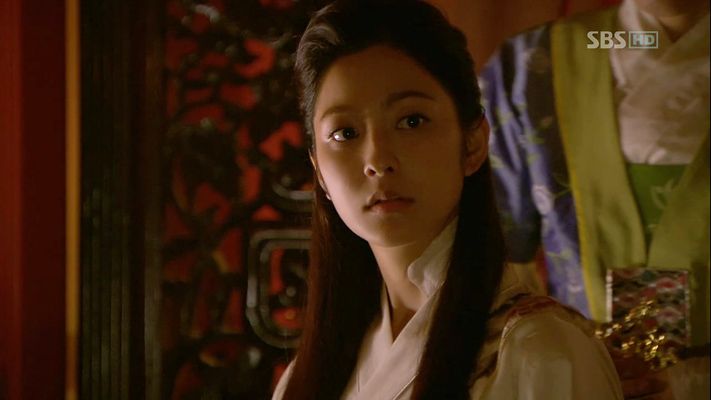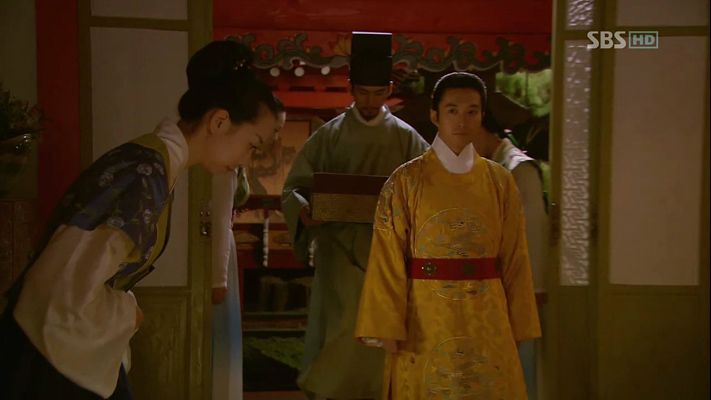 BABIES. Ugh, their hopeful faces. For the millionth time in these first eight episodes, I scream GET IT TOGETHER, YOU TWO to the heavens. :)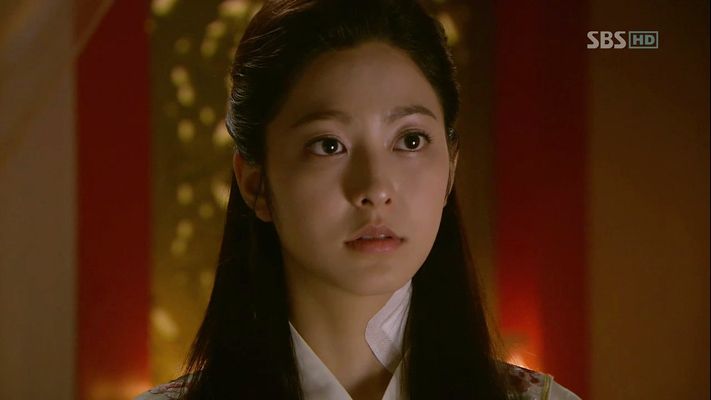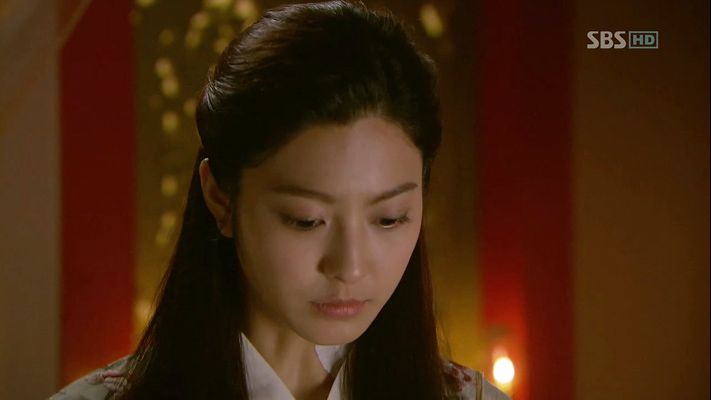 A LITTLE TOO IN LOVE WITH YOUR FACE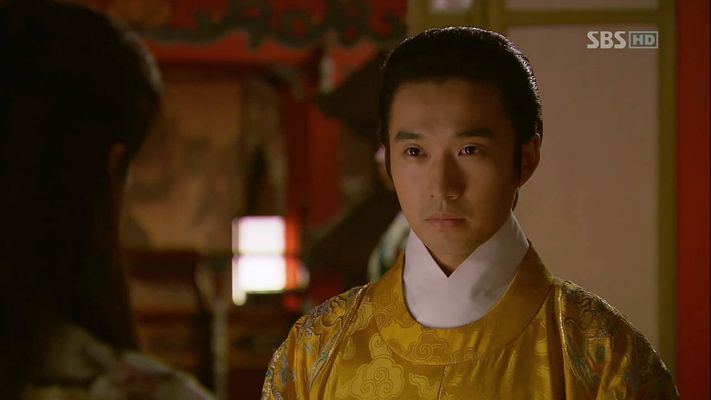 (The King secretly agrees.) It's so great, how she lowers her gaze because he's the king and all but then when she's not looking at him, he lowers his too and takes a moment to collect himself. I think they do really great things to show how these two parallel each other and think each other equals. SIGHHH, SHIP SHIIIIP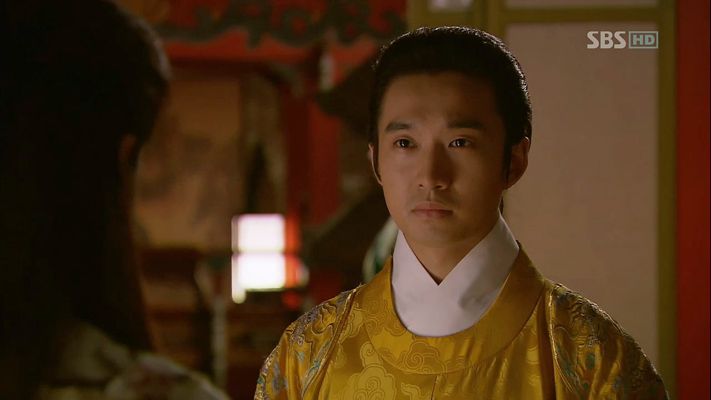 ASKING FOR HER HELP. This was the moment Val and I turned to each other and cheered in sweet vindication. XD YES. Ask her for her help! Start letting her in on the plans!! That is all we've ever wanted!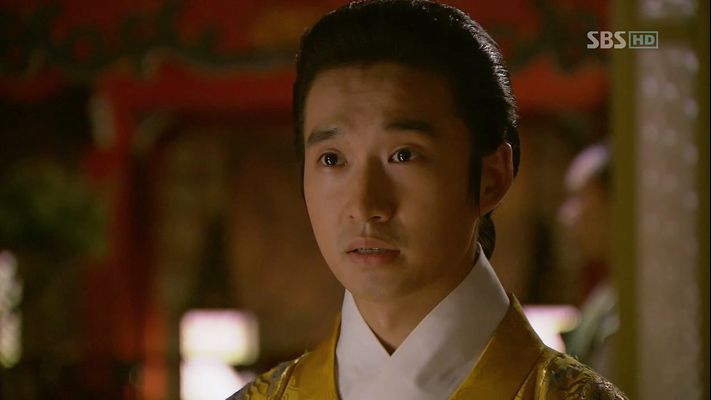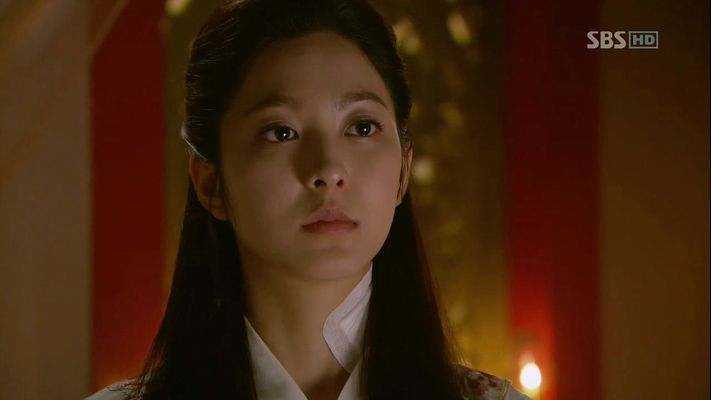 "Will you help me?" The way her chin tilts up! WHAT A QUEEN. ♥
Seriously, I love the uncertain way he darts his eyes about, oh King, always the most insecure! Still thinking she probably still hates him and finds him pathetic!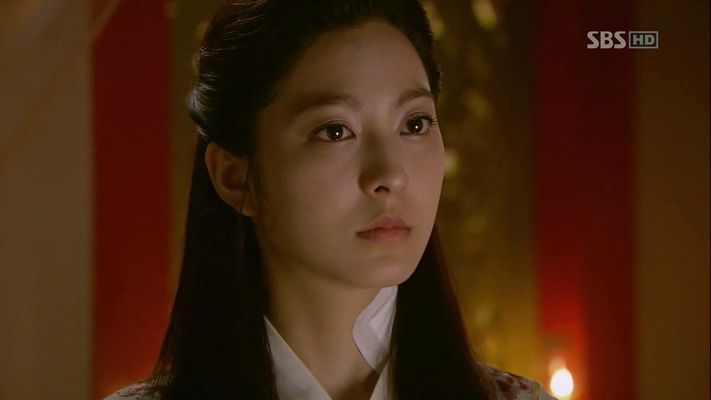 My heart is still making a case that a lot of their problems could be solved with kissing. ♥
2. OBLIGATORY KDRAMA WRISTGRABBING SCENE :DD
(okay it is not technically an important part of the scene but look at him
lounging
there, god! Lee Min-ho, unfair to us all.)
Welcome to the
feelings cagematch
!
ALL OF THE FEELINGS ABOUT CHOI YOUNG AND HIS LOYALTY TO KINGS
He's still working on his mission!! The King's heart quietly soars.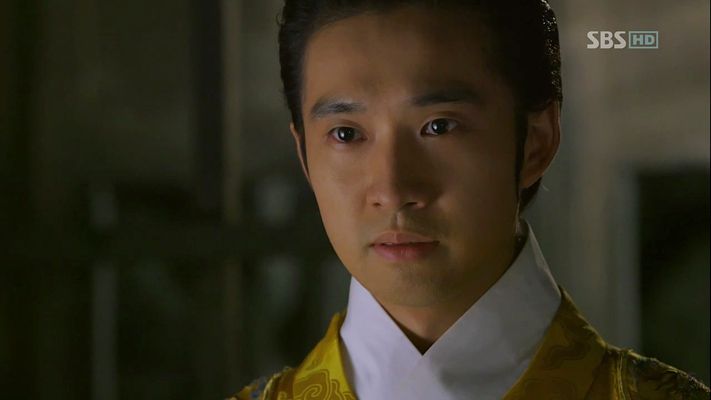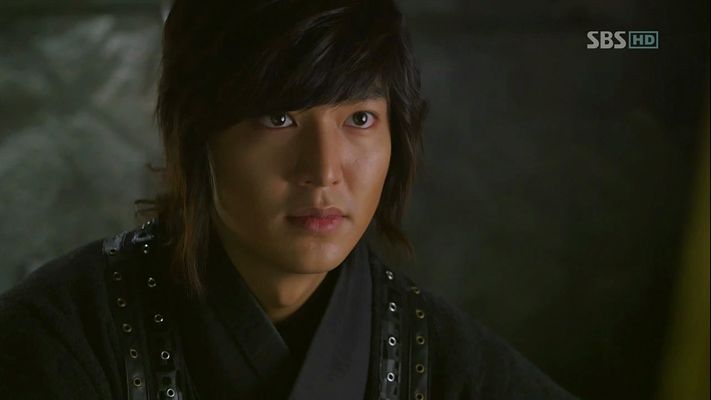 "I already know why I fight." akjsdfaf;kl I'm just so PROUD, watching the King start to really gain confidence
"But will you teach me how to fight?" FEEEEEEEELINGS!!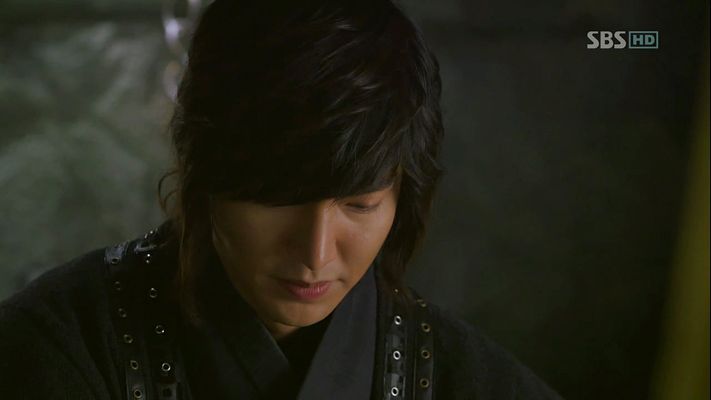 The King has been trying to light a fire under him with words but I really love this moment when he steels himself and decides to kneel and put this conversation on an equal, personal level.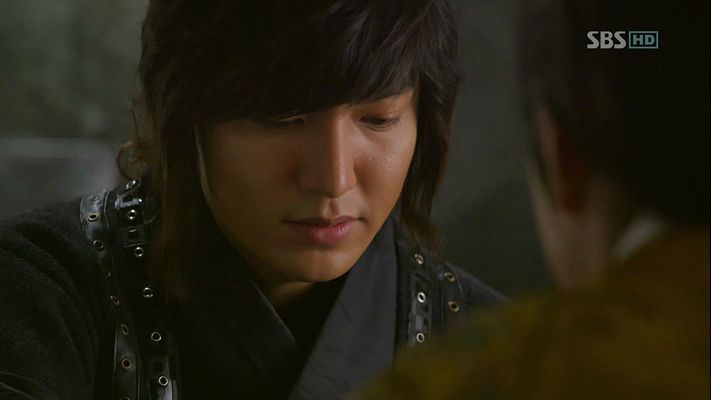 "Teach me how to fight so I can save you." aksjfkhfkjfdj
wahhhhh I NEED THESE TWO PEOPLE TO BE A TEAM. PEOPLE WHO NEED PEOPLE!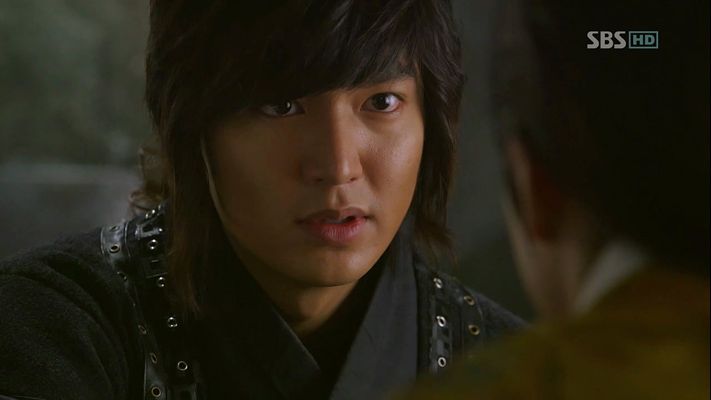 Finally coming to an understanding about Eun Soo! PLEASE LET THIS BE A BEGINNING OF TALKING MORE! LET PEOPLE IN ON YOUR PLANS, YOUR MAJESTY!
3. HE KEPT IT!!
So Choi Young is angsting in prison, justly so.
All our hearts collectively break
as a single, perfect tear rolls down Lee Min-ho's face
as we see how shaken he is by Eun Soo rejecting his protection and calling his hands unclean and casting blame on him for what happened with Prince Chungjeong. :(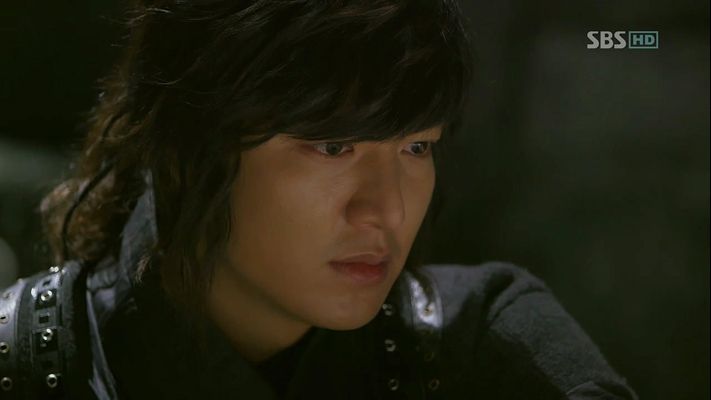 BUT THEN BUT THEN, as if that wasn't enough!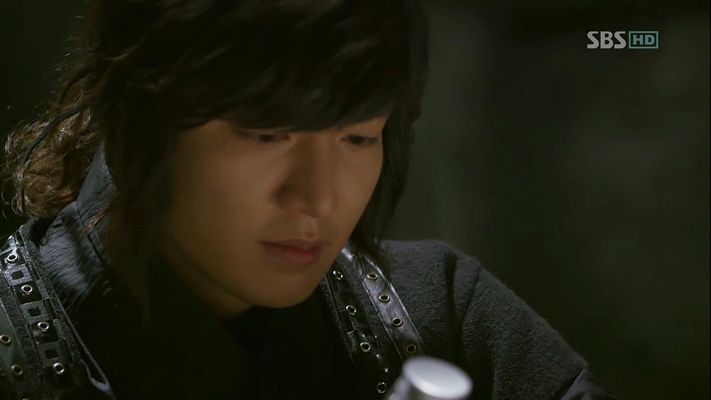 NO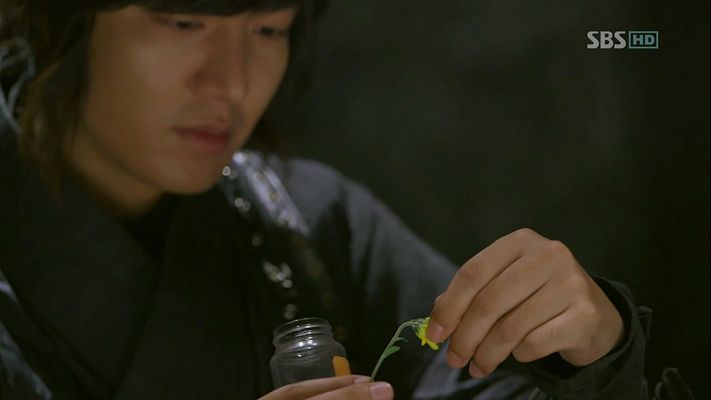 AHHHHHH, HE KEPT IT!!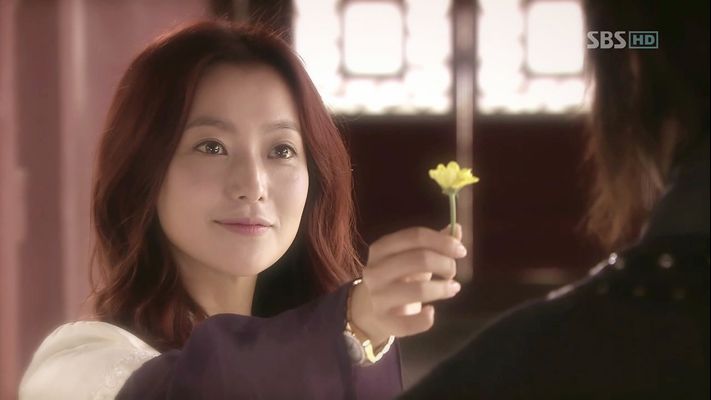 PREVIOUSLY UNFORESEEN LEVELS OF UNFAIR!!
THE HEARTBREAK IS NOW COMPLETE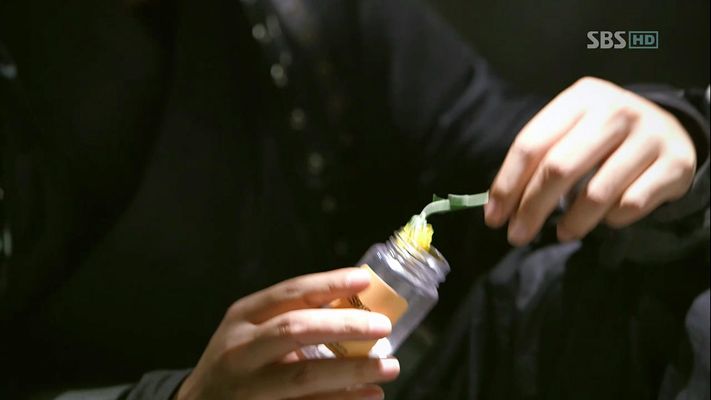 And THEN and THEN, he carefully puts it back into his pill bottle! He didn't just sentimentally keep it the first time, he keeps it
again
.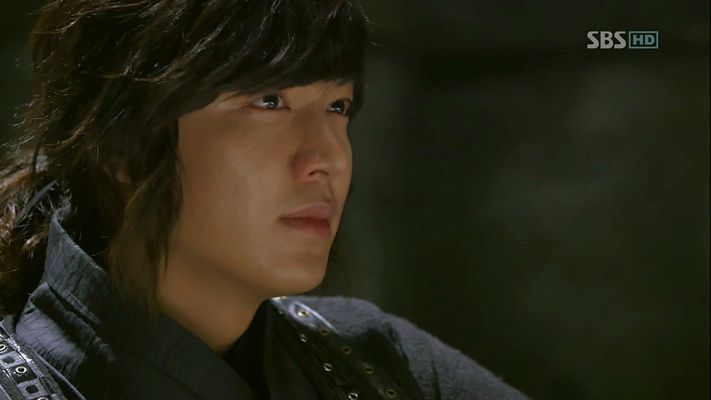 LOVE IS NOT DEAD AND SO AREN'T WE. :DD
4. THE ESTABLISHMENT OF A TEAM!
Apparently I always need to start scenes off with, AND HERE IS CHOI YOUNG, BEING BEAUTIFUL IN SOME NEW WAY. Now being beautiful in an awesome and ridiculous cloak he should wear more! :D
The King's little face when he sees him! :DD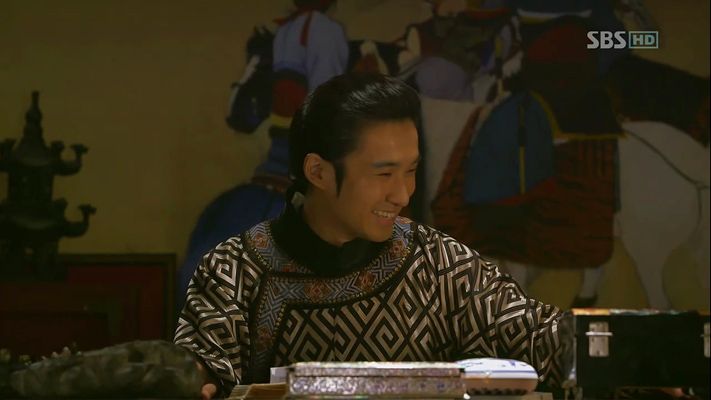 WE HAVE SERIOUSLY NEVER SEEN HIM THIS HAPPY BEFORE, EVER
"For a traitor sentenced to death, you seem to get around." GET OUT YOUR EMBROIDERY FLOSS, IT'S TIME TO MAKE SOME FRIENDSHIP BRACELETS :DD
"You asked me to teach you to fight. Now, I will answer that question. The king should not fight."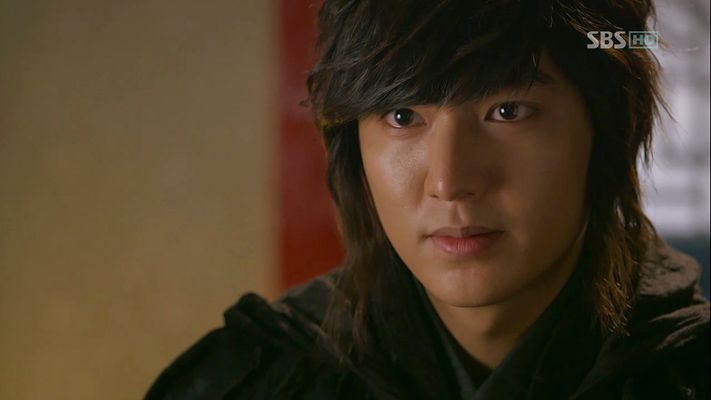 "The king should have. There are kings who have only one or two and kings who have thousands, or tens of thousands. First, start by having me. And I will do the fighting." sighhhhhhhhhhhhh~ chinhands~~~ This is just the most satisfying emotional payoff! Choi Young, deciding to live and take up the king's banner in earnest! The King, finally having an ally! FINALLY OUR HEROES ARE UNITING.
5. RIGHT WHERE YOU LEFT HIM
Soooooo, as much as I felt like I should feature a scene that was more meaty or showcased another character, LMAO I LOVED THIS SCENE SO MUCH.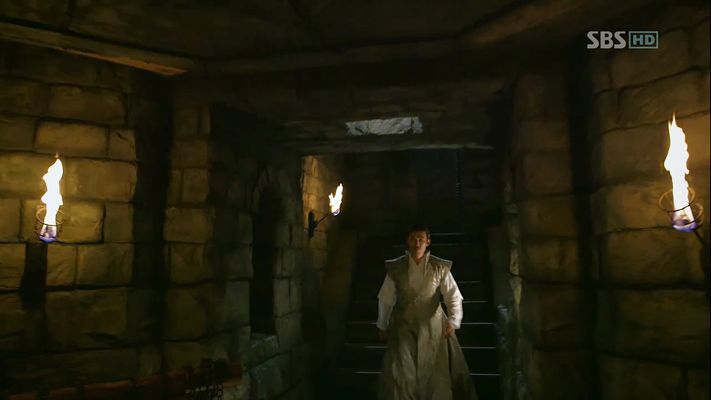 Ki Chul comes sweeping (angrily) down the stairs.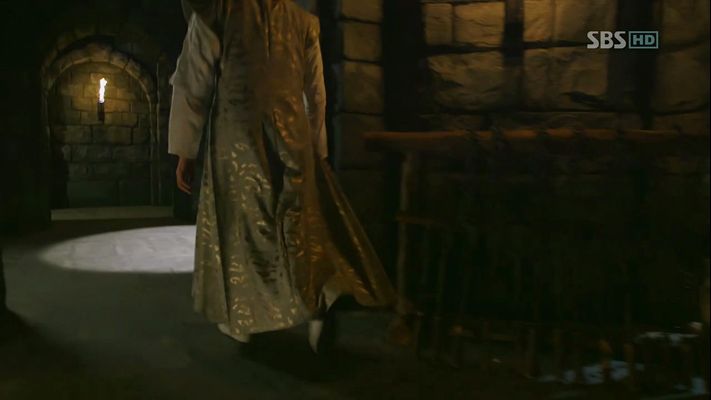 Down the halfway.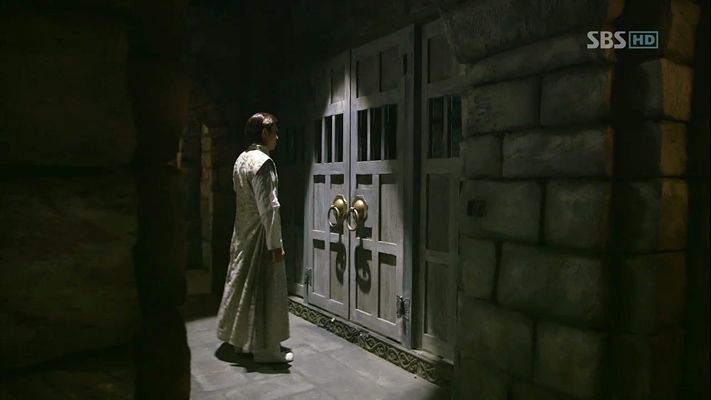 Pauses at the door, already fuming about what he's going to find.
Throws them open.
BAM, SUCKER. RIGHT WHERE YOU LEFT HIM.
Oh, I'm sorry? Did you just go to the king to harass him about my whereabouts and he totally got to play dumb and make you look like a fool? WOW, EMBARRASSING.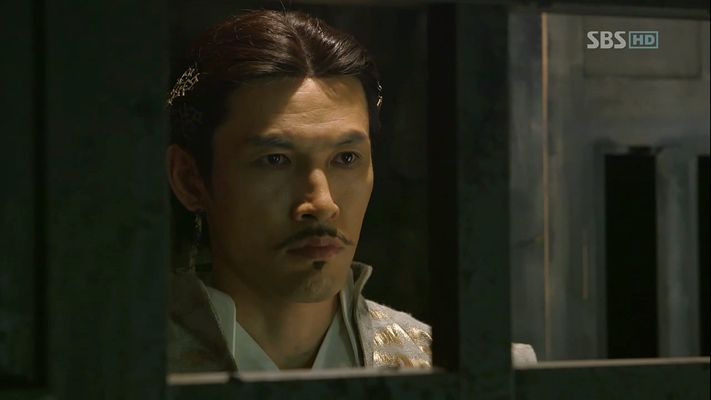 BURRRRNNN. :DD It feels so good to see him totally lose control of the reins.
6. EUN SOO DEFEATS HER FOES WITH THE POWER OF BOMB SHOTS
I feel guilty that this is her only scene on the list so I would like to declare now EUN SOO IS MY HERO. EUN SOO IS MY DOCTOR. EUN SOO IS WHAT GOTHAM DESERVES. EUN SOO!! Basically she has several knockout scenes in this episode, it's just that I couldn't bear to cut the later touching ones in favor of EUN SOO IS A TOTAL BADASS WHO RUNS CIRCLES AROUND PEOPLE IN A HILARIOUS FASHION.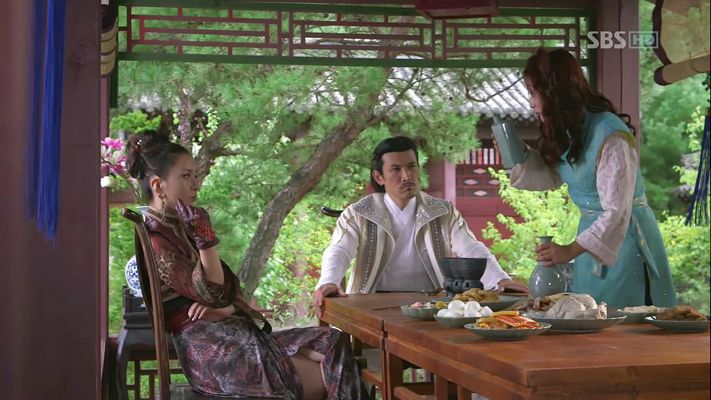 So Eun Soo is giving her latest lesson from the future: how to do a bomb shot.
I love that instead of play their game, Eun Soo has decided to confuse and unsettle them by putting everything on her terms. :D
Seriously, I respect her game so much! She deals with this whole "thrown into the past" so genuinely. She's got the upper hand in drinking games and dating, so she reframes the conversation to be about those things!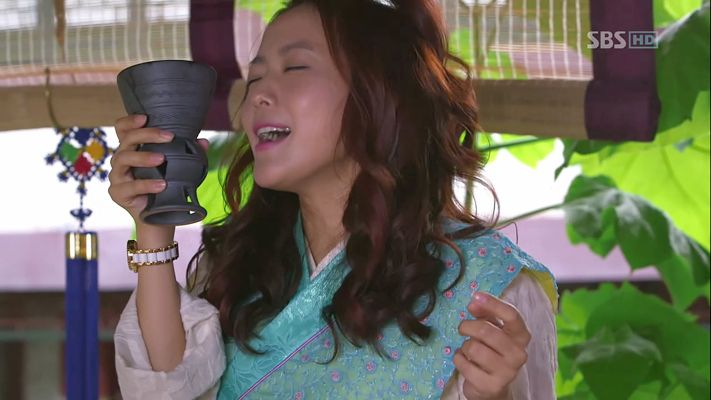 How do you solve a problem like Eun Soo?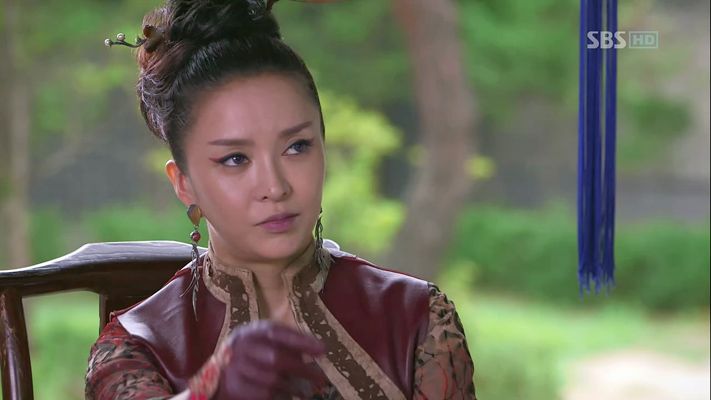 Ki Chul and Hwasuin really aren't sure.
Just blithely smiling at them and calling them "Unni" and "Ahjussi"!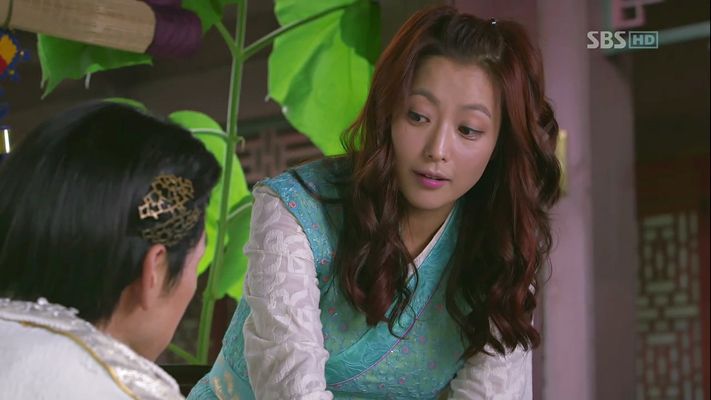 Telling them "Even if you try it take someone's heart by force, it may never be yours," and "If you really want my heart, you should put in more effort." alksdfjladkjgldfkgj'kg SHE IS PERFECT, OKAY. WHAT A
BALLER
.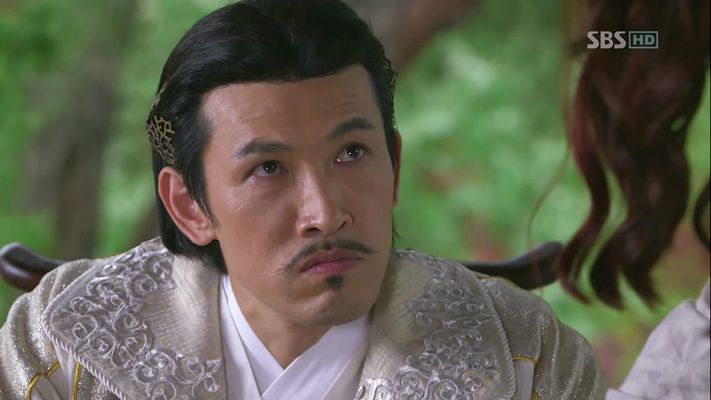 It's totally true and it rather stymies Ki Chul to have someone say it to his face.
Winner, this round and for all space/time: EUN SOO. :DD
7. DRAMATIC STRIPPING
This scene was really just
necessary
. It's the climatic finish of a great episode!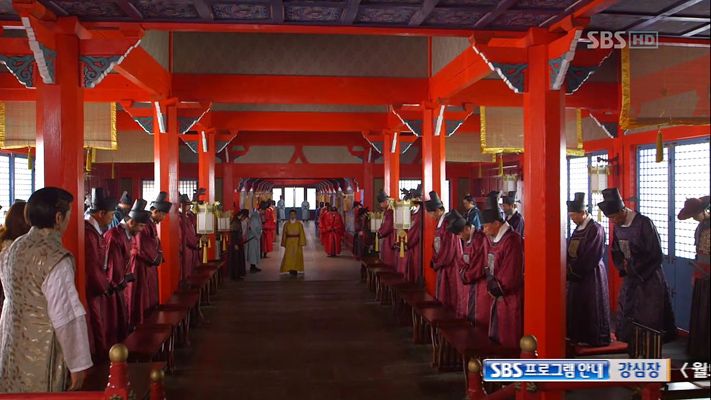 We are running short on minutes in our episode and the King is sweeping dramatically into the room.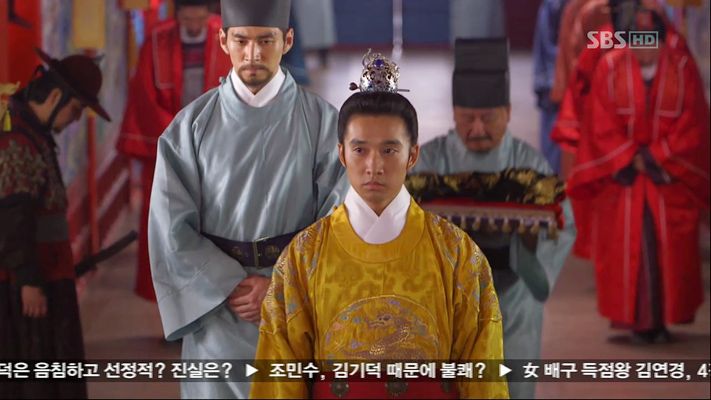 His face means business! He's been slowing gaining confidence and standing up to his advisors and ministers all episode and now it is on.
ALWAYS SO SMUG.
kaslf;kfk it is just so
satisfying
to finally see him so self-possessed!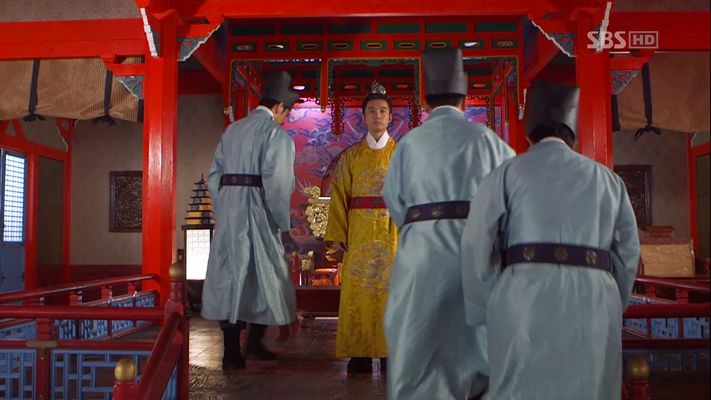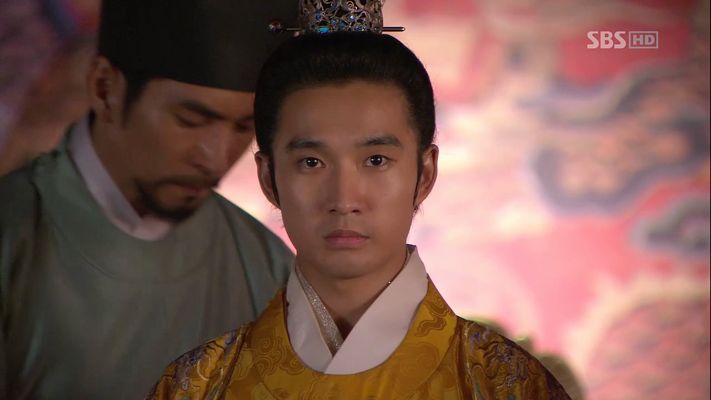 I must admit, the first time I watched it, it took me a second to realize the import of what was going on!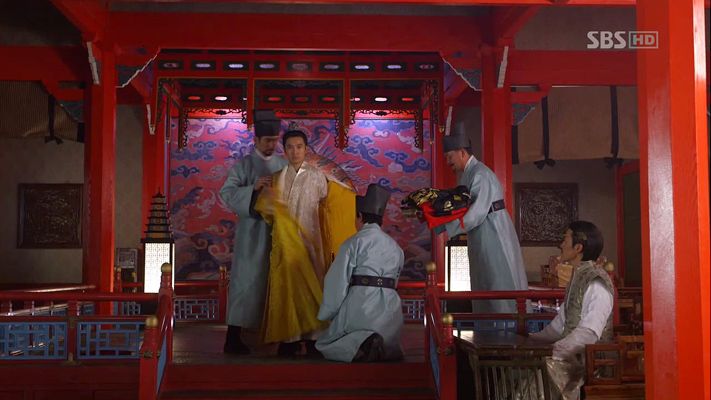 "What,
dramatic stripping
, I mean, that's always welcome… oh!! Changing the royal garb!" :DD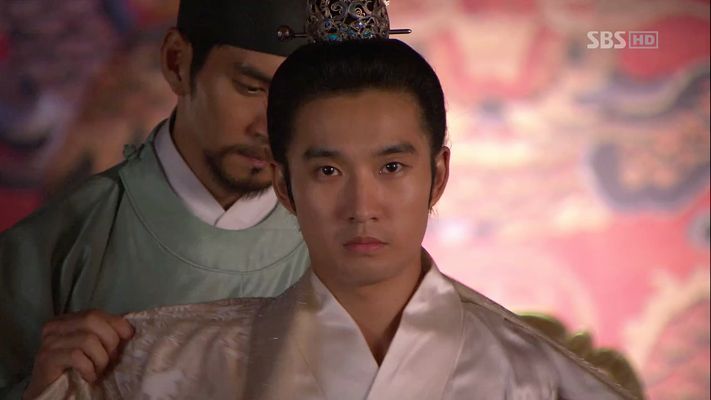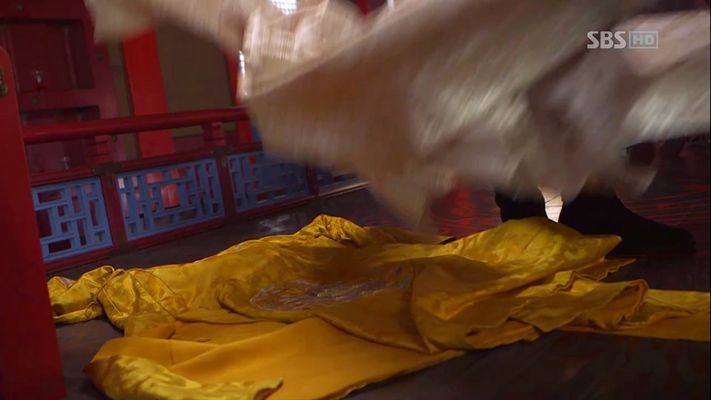 Yesssssss. Yesssssss.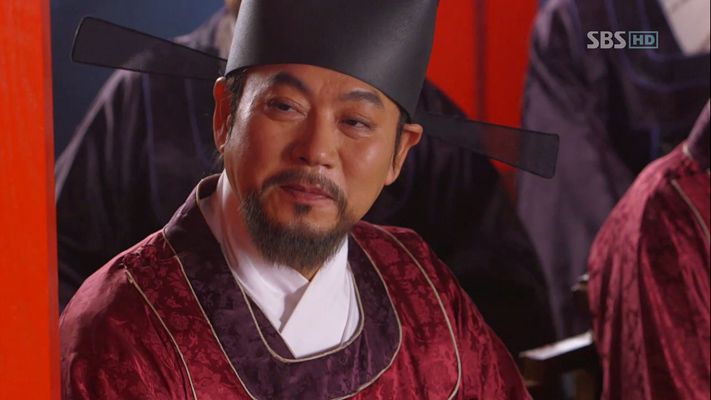 Sometimes I lose patience with this minister but I'm so pleased to see his pride here!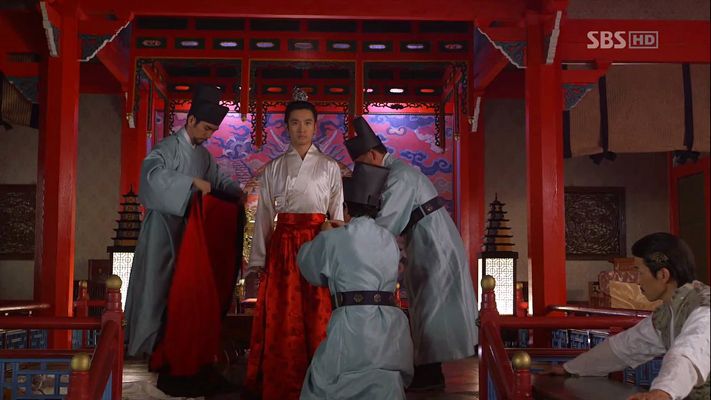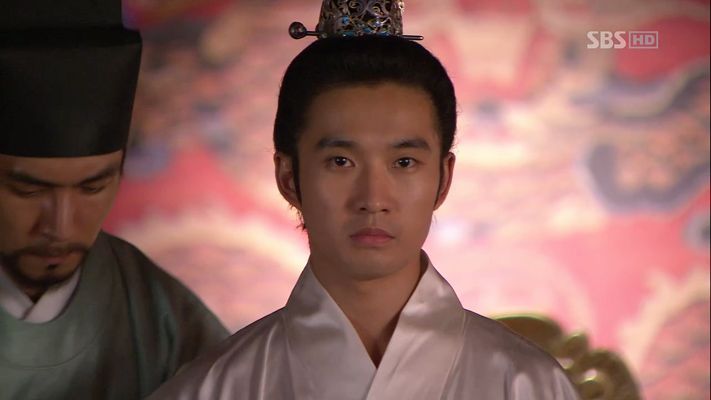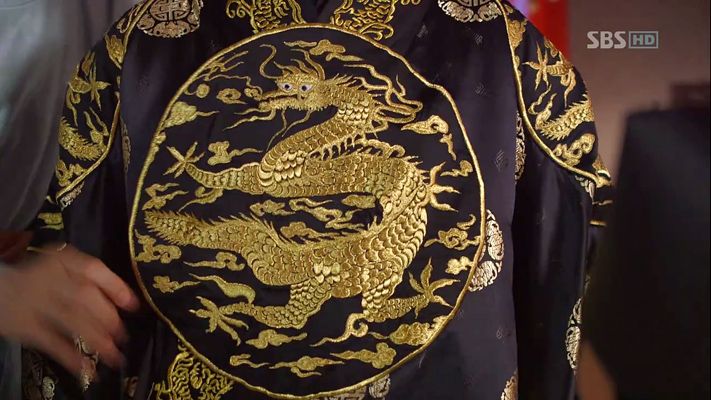 What a good montage! Putting on his new identity! Stepping into the role of a new era of leadership! Eeeeeeee!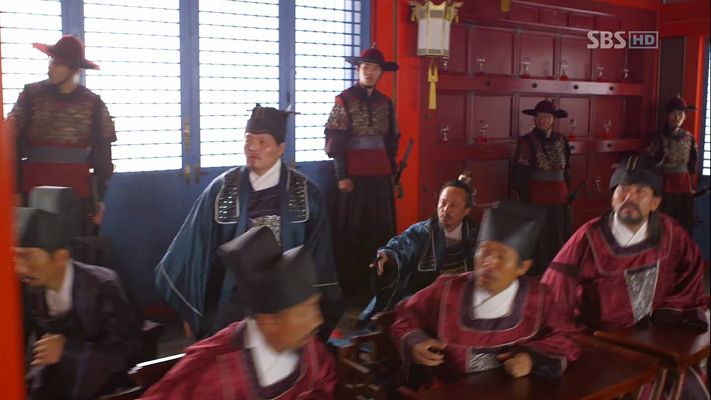 Also, even though it completely makes sense in context, I really can't help but giggle at all these serious, officious dudes thrown into a tizzy by the king unexpectedly stripping off his clothes. That guy pointing! XD I APOLOGIZE IT'S REALLY A GREAT DRAMATIC MOMENT.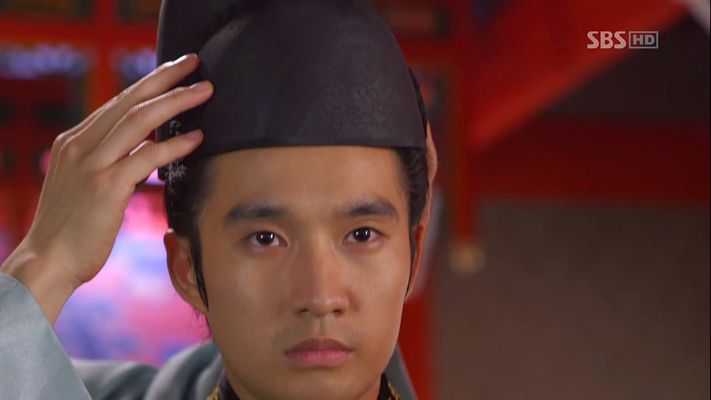 If there's one thing I could have guessed about the traditional get-up of Goryeo, it's that they had awesome hats. ♥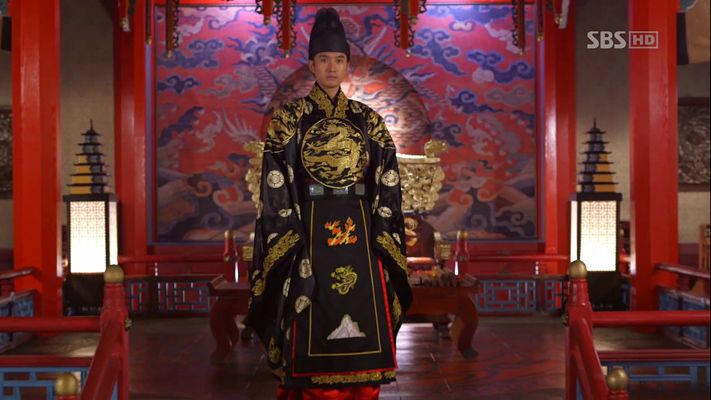 BADASS!!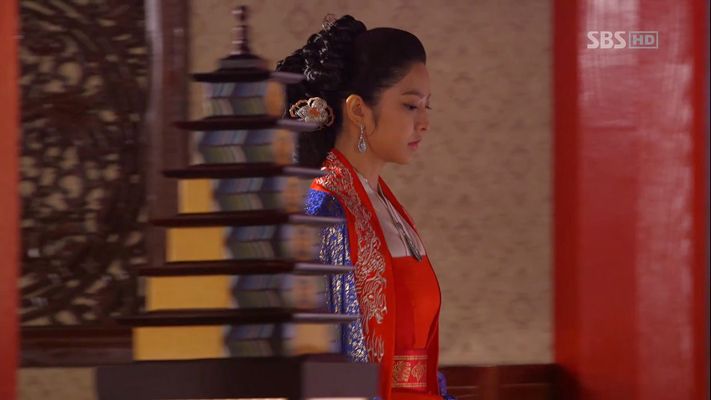 And then the scene gets even better~
Our Queen! Standing to fight together with the King!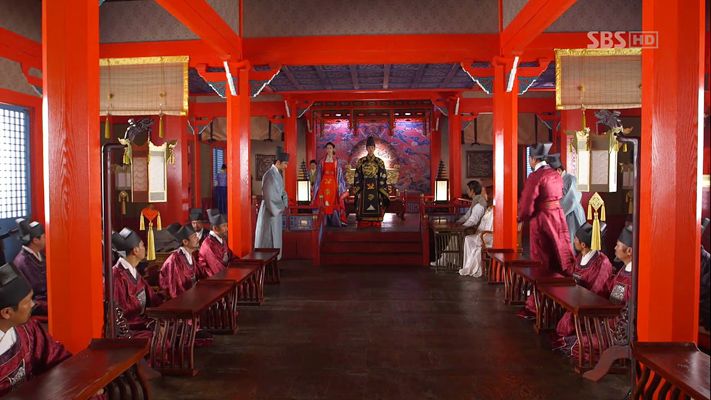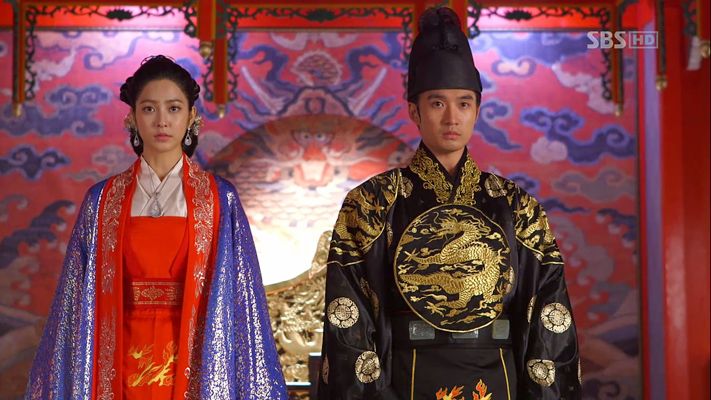 PLEASE BE A TEAM OH PLEASE OH PLEASE TALK ABOUT YOUR PLANS TO EACH OTHER IN THE FUTURE ALSO KISS EACH OTHER ON THE MOUTHS
PLEASE
!!
And then the icing on the cake!
Choi Young and the Wudalchi, assuming their proper place!! In fancy new armor!!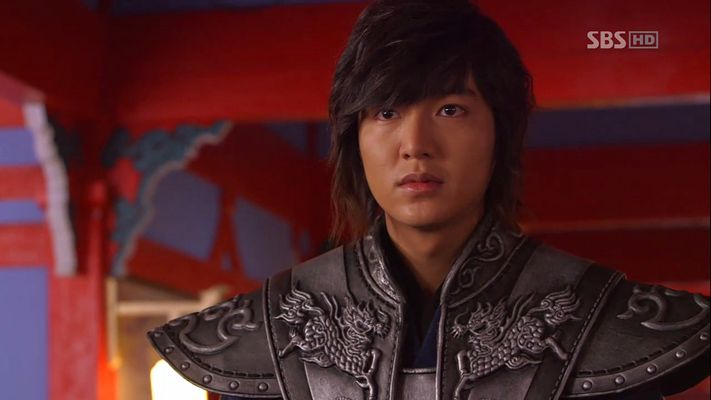 I AM JUST SO EXCITED TO HAVE EVERYONE ON THE SAME PAGE YOU HAVE NO IDEA!! EXCEPT YOU PROBABLY DO!!
FAITHHHHHHHHH! ♥♥ THAT WAS SUCH A GOOD EPISODE! :DDDDD Ah, and I haven't actually watched
past
episode eight so keep that in mind spoiler-wise. XD This is why I can never talk dramas with people!
Current Mood:
jubilant
Current Music: Breath Of Life - Florence + The Machine