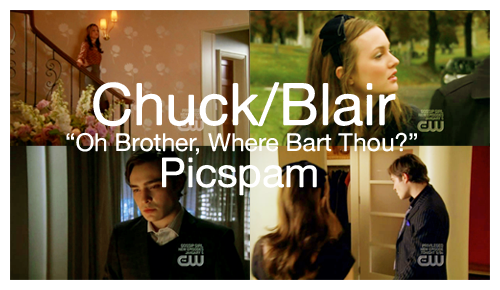 Graphic intensive! And, of course, spoilers for 2x13!
Okay guys, I really enjoyed 2x13. As much as I love and miss S1Evil!Chuck, the new angst-filled Chuck is fun too. I think 2x13 really showed that Chuck and Blair work as more than a fabulously bitchy couple (though they should always be that too!). So to celebrate, here's a picspam of these very pretty kids angsting it up. If you're looking for hilarious commentary, go check out
mojotastic
's
picspam/recap
! Um, sorry all the other characters, you only appear here briefly (anyway, let's be honest, I could take or leave a lot of them episode to episode. XD).
Blair + "kill me now" face + lox bagel = amaaazing! Damn, I wish I could have a breakfast spread like this. The Waldorf-Roses are adorable (and I'm glad that includes Dorota and not skeevy Aaron!). I like that Eleanor pretty much says "Yeah, we're getting married because we're like in love like you and Chuck are, Blair!"

Wow, it's been a rough... day for Chuck. He's retreated to the three things he's always loved: money, the pleasures money brings him (in this case, liquor), and eviling it up. Aw, and I love that the stalker has become the stalkee. That's how you really know someone cares!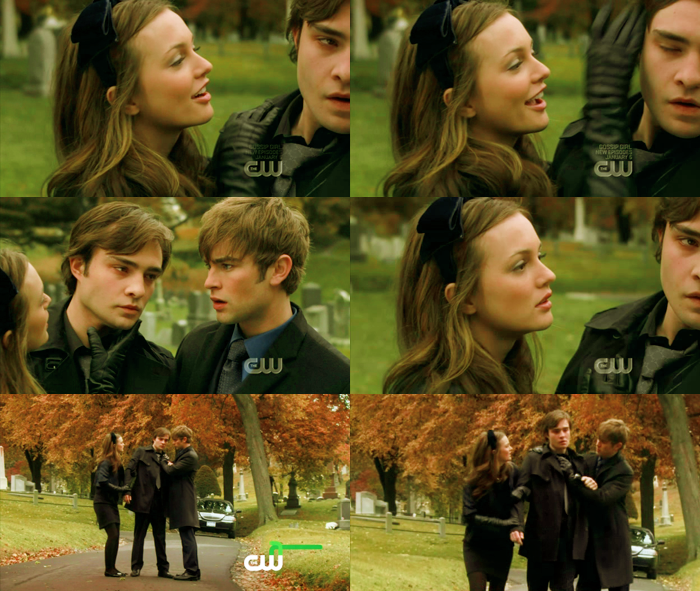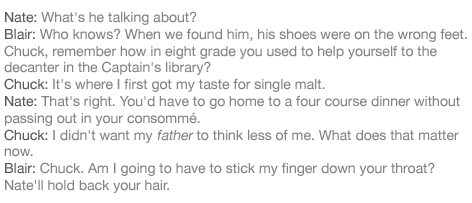 It's great to see these three being friends again (and referencing the pre-pilot friendship! <3). Seriously, Nate's motivations for not being friends with Chuck never make any sense so they should just give it up and have them be BFF. Or just promote Eric to BFF status.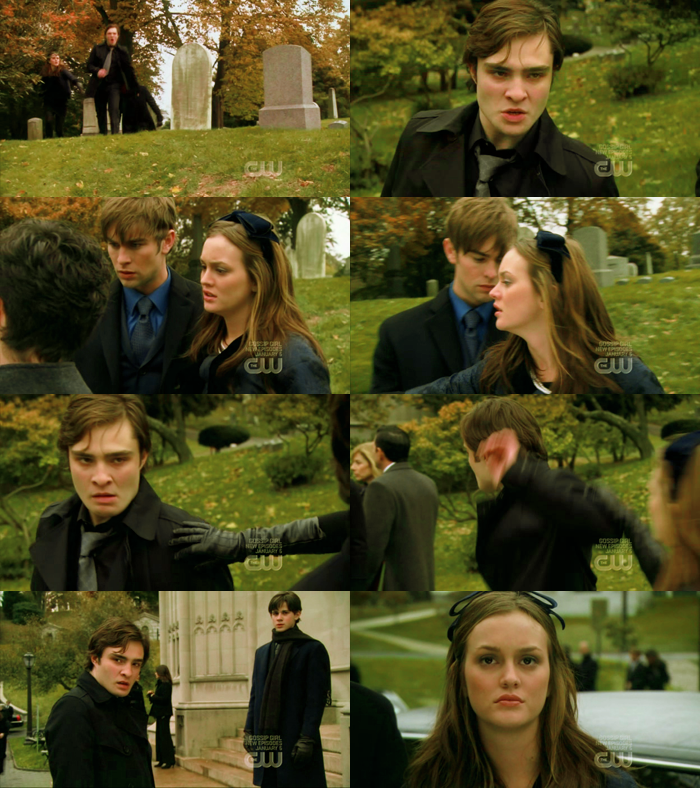 Oh, Chuck. (Okay, I said that through most of the episode.)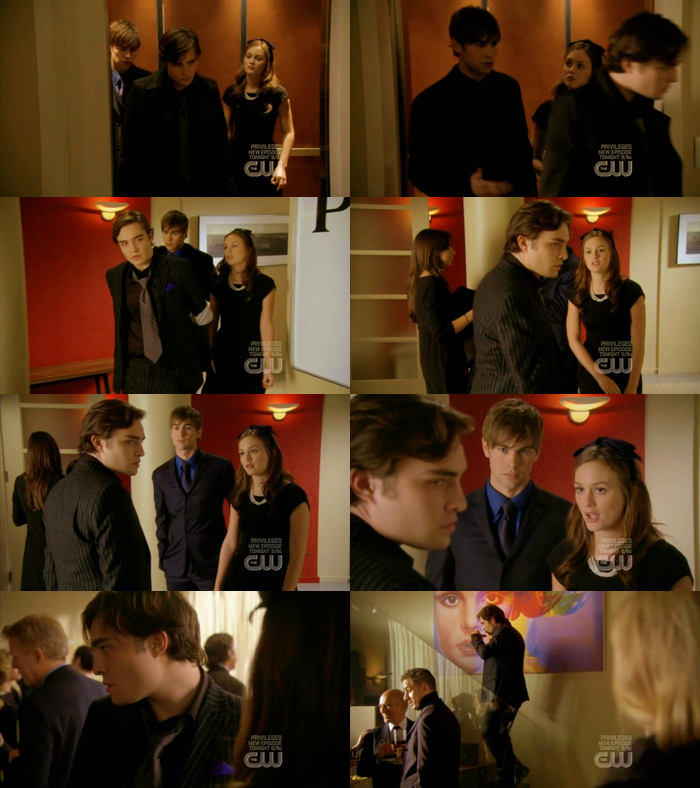 Blair trying to keep him from drinking on an empty stomach? I'm sorry, she's not being maternal, she's being his Upper East Side wife. ;)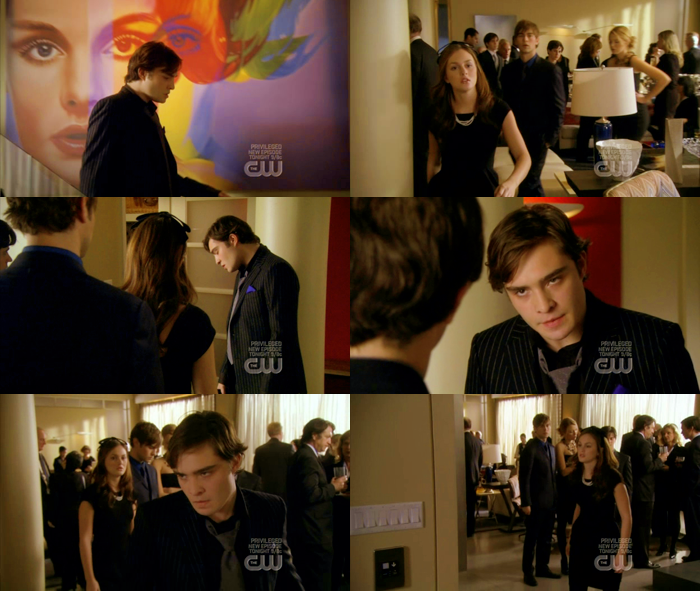 And she's not going to listen to Nate and give Chuck his space. Would
you
listen to Nate's advice on relationships? Yeah, I didn't think so.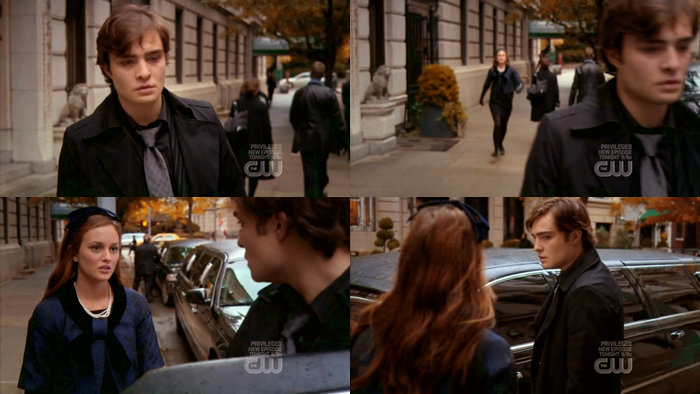 ;_;

Chuck is coping in a not-unexpected way: social destruction. Lily takes a break from saying the wrong thing to someone who's grieving his father and gives him some good advice.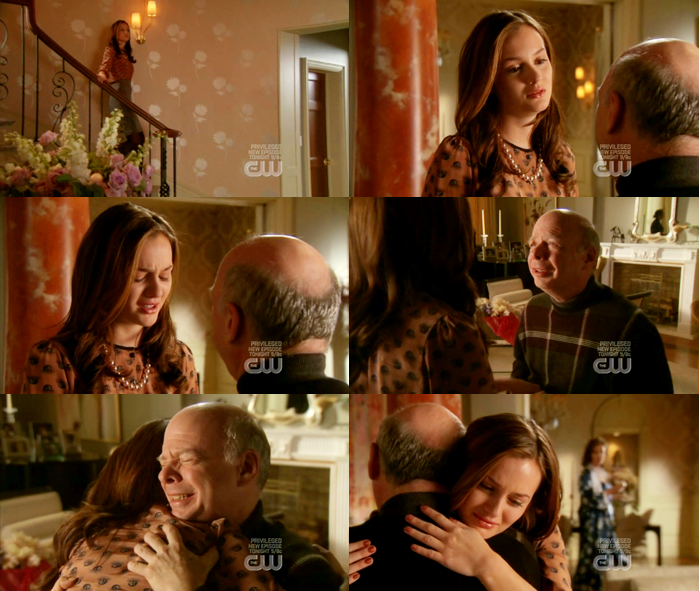 Meanwhile, Blair is having a very different but more reassuring conversation with her stepparent. Cyrus,
I
love you! There should be more hugs in the show. People need them.
Wait, time-out!
AHAHAHA, nice work GG! Dan's FACE. And they found a garment bag that looks like a watermelon! A+
Okay, back to C & B!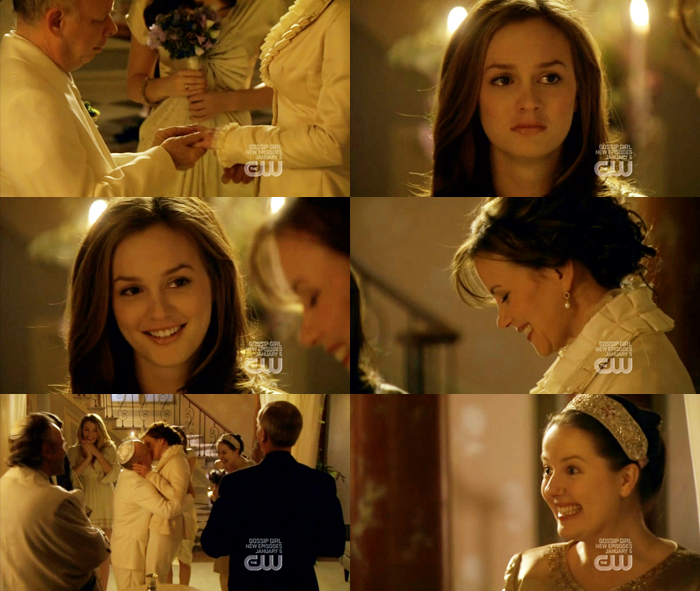 Aw, how pretty is the Waldorf-Rose wedding? So sweet. Dorota's squee is
adorable
!
The music choices in this ep were so good. SIDENOTE: Ever since
mojotastic
pointed it out in her picspam, I love that Chuck Bass almost honored his father's memory with some arson. How apropos!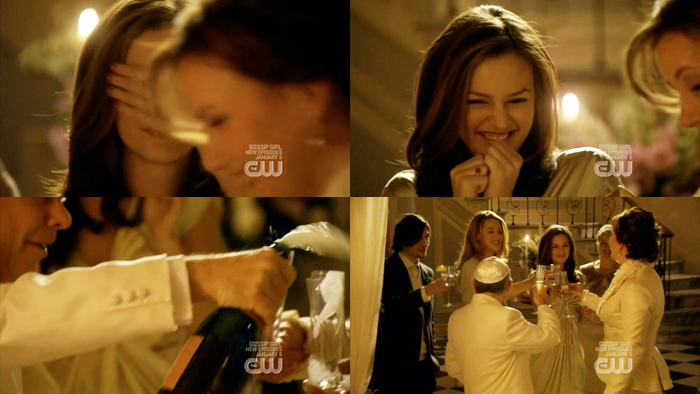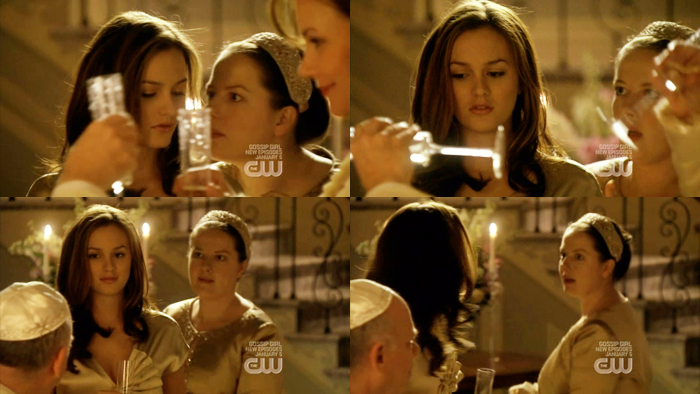 How much do you love that Dorota ushers Chuck to Blair's room even in the midst of a wedding? (Um, ignore the logistics of this.) And Blair's little smile! *draws hearts*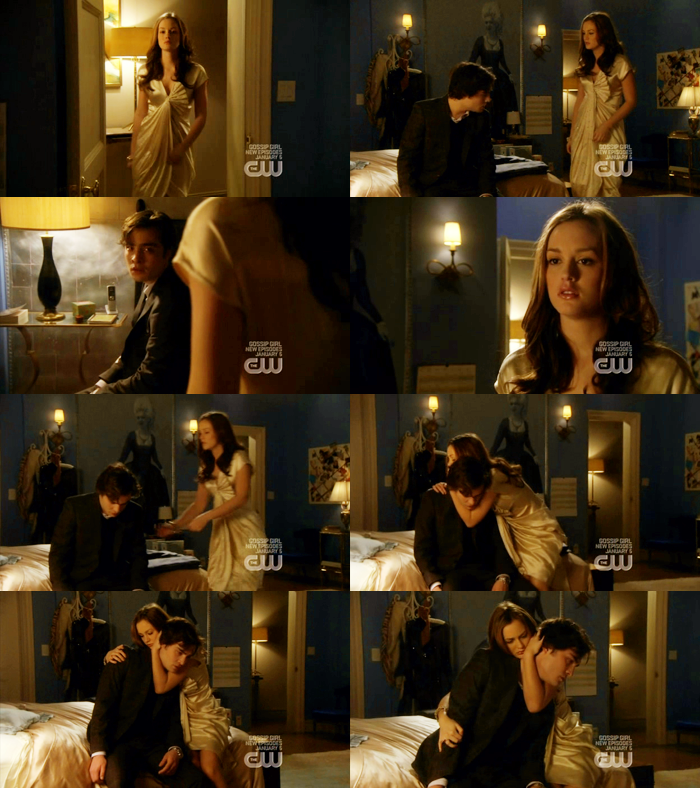 Covering each other's hands on his shoulder gets me every time.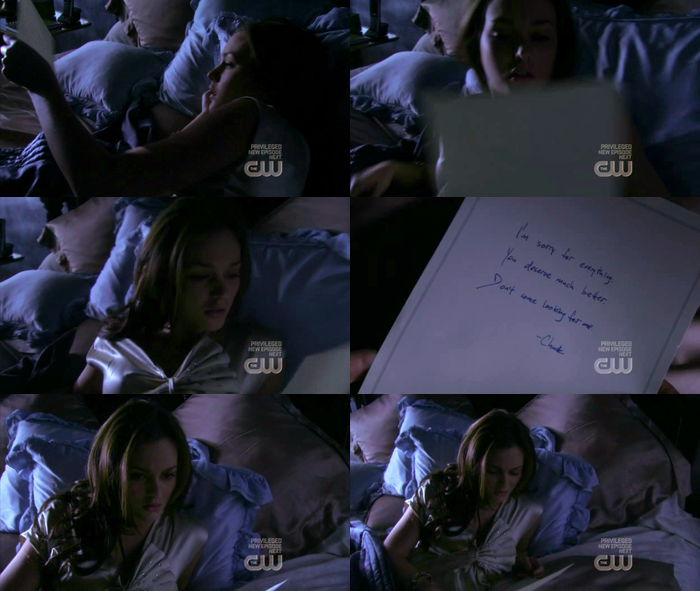 >
I love that ending too. Chuck has more self-destructing ahead, so I really couldn't see him staying anyway. He was able to come and accept comfort from Blair which is as much as they could do right now. Good work show! The fact that I find Blair and Chuck so compelling makes me willing to forgive a lot of narrative sins. ;)
Please don't take these caps! I did spend a good amount of time capping and coloring.
And I'm making icons from them myself anyway. ;)
Comments are very much appreciated! XOXO
Current Mood:
content
Current Music: Slow Show - The National