Spoilers for EVERYTHING ADORABLE that happens in episode seven!
Warning: Gigantic and image heavy, dial-ups tread carefully!




So, as you maaaay know, I'm in love with Coffee Prince right now. I've been trying not to watch the show too fast but lo, be careful what you wish for! The monitor to the only computer I have that can play files that large with soft-subs just died! D: Well, it still sort of functions but staring at it for more than a minute causes headaches and/or epileptic seizures from the flickering. I'm now on an enforced Coffee Prince hiatus. As an outlet for my love, here's an EXTENSIVE picspam of episode seven! Depending on how long it takes me to buy a new monitor, this may be followed up by episodes eight and nine. Or maybe just that scene in episode nine. ;)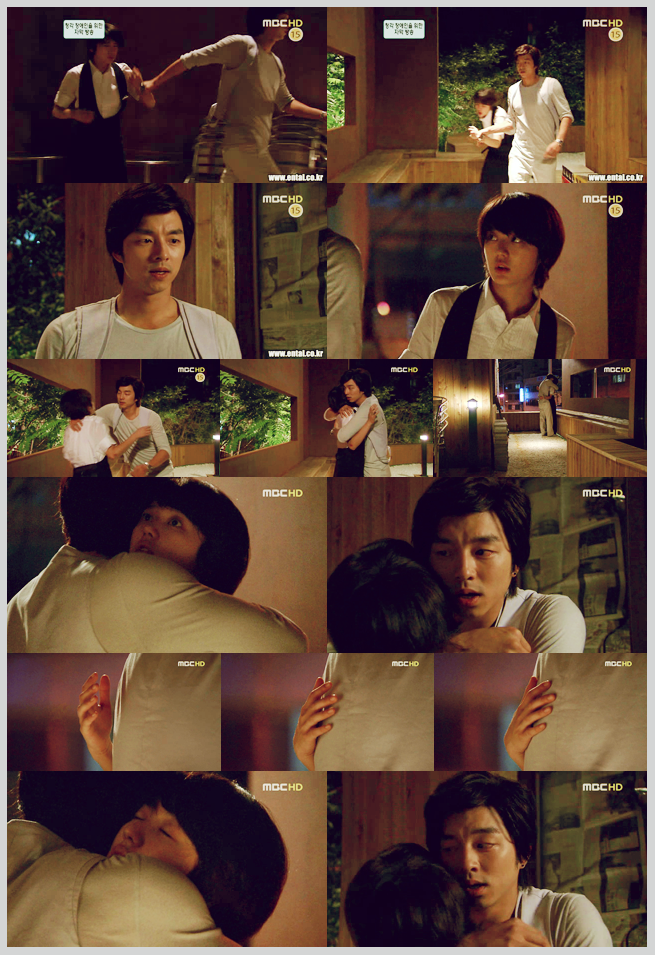 I love how intent Han Kyul is on gauging his reaction. His "...Oh crap." face is priceless.
And Eun Chan's hand on his back feels so intimate, this show is great about those little moments.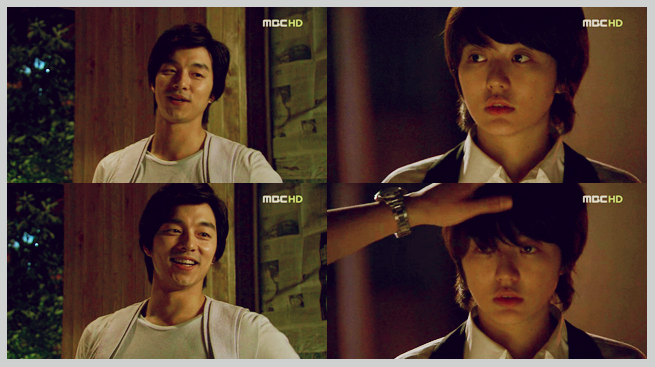 And of course, how he tries to play it off all
"LOLZ, JK, IT WAS FOR SCIENCE! YOU TOTALLY FELL FOR IT HAHA."
Good try, bb.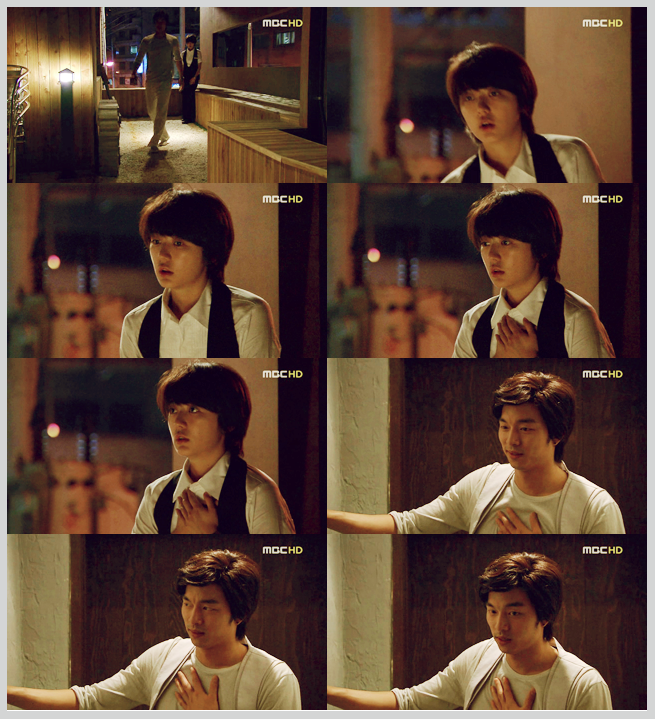 Their knees both almost giving out will never stop being the cutest thing to exist.
Also, that Han Kyul smiles first and then is like "Wait..."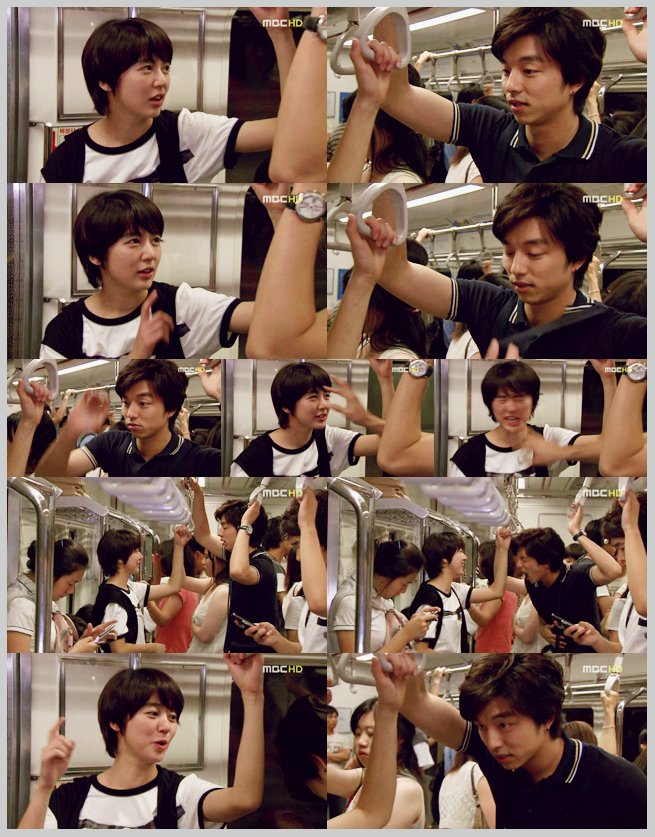 Rampant amounts of very public flirting!



I LOVE THE HILARIOUSLY INAPPROPRIATE FACES! :DD




"I think I broke something."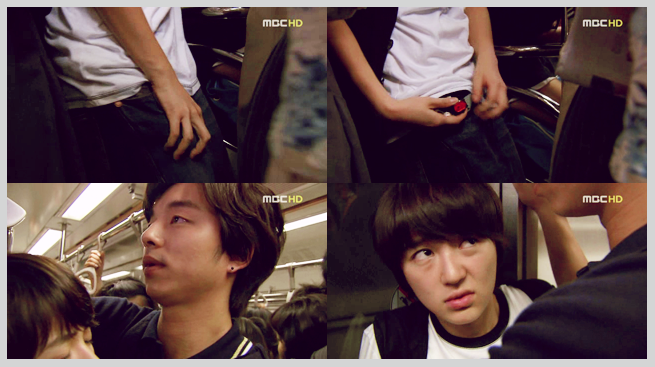 "Oh, my robot!"
"...Yes. Yes, that's exactly what I was thinking of just now."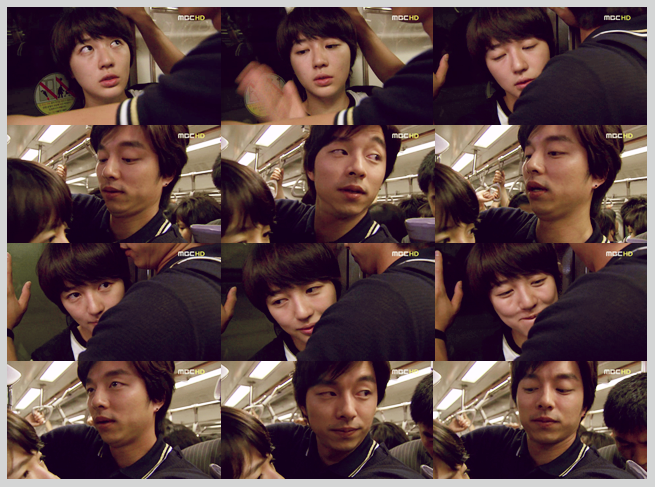 Of all the PWNTASTIC things Eun Chan does, this ALWAYS has to make my all-favorites! She's already got Han Kyul pressing her up against a wall yet, under pretense of being polite, she karate chops his elbow joint to make him move closer! OH, MY CHAN, NEVER CHANGE! I love how while Eun Chan is totally digging the proximity, Han Kyul is so clearly trying not to think dirty thoughts (and failing).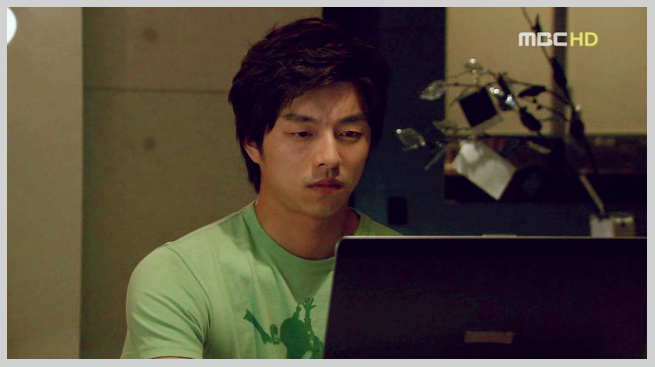 Is Han Kyul looking at porn?




...God, he wishes.
[Also, AHAHAHA, I didn't even notice while watching that he chose that picture to be his DESKTOP WALLPAPER.]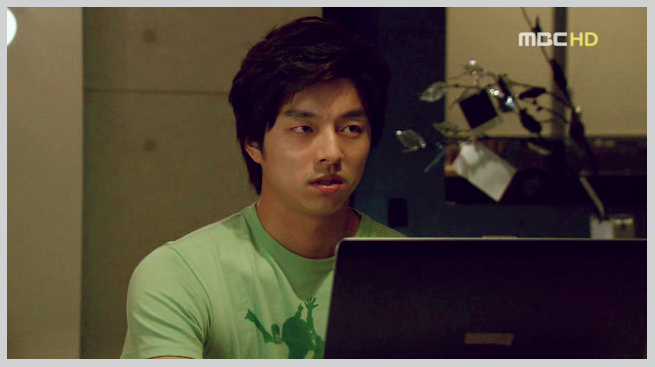 Double crap.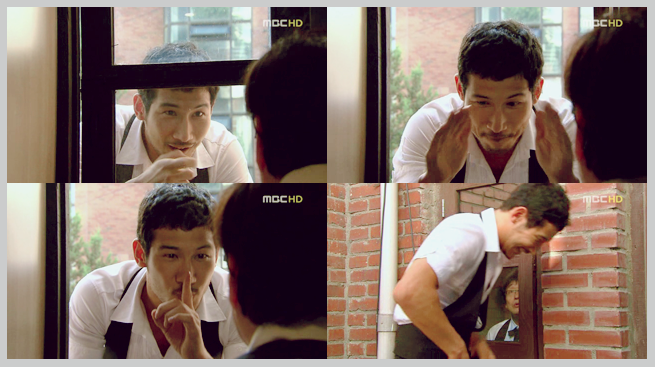 Min Yeop! You're so my favorite! *gestures womanly curves and sneaks off giggling*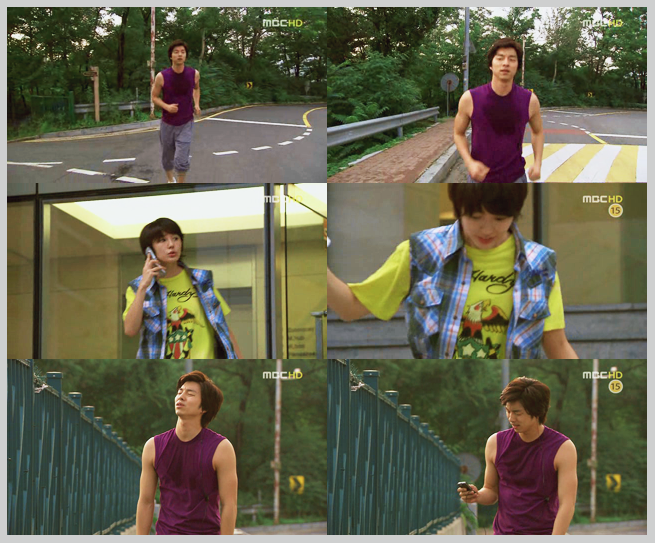 So then Han Kyul is jogging and we're all like, yes do that more. But then Eun Chan calls him to say "Let's have lunch! You're running? I'll meet you along your route and we'll have picnic! <3 <3 <3"
Han Kyul: *calls emergency chaperone* [Also, ARMS.]



Han Kyul: "Yoo Joo! Hi! Hi, we're over here, hi!"
Eun Chan: "I can't believe you think we need a chaperone.
Just how badly do you want to make out with me?"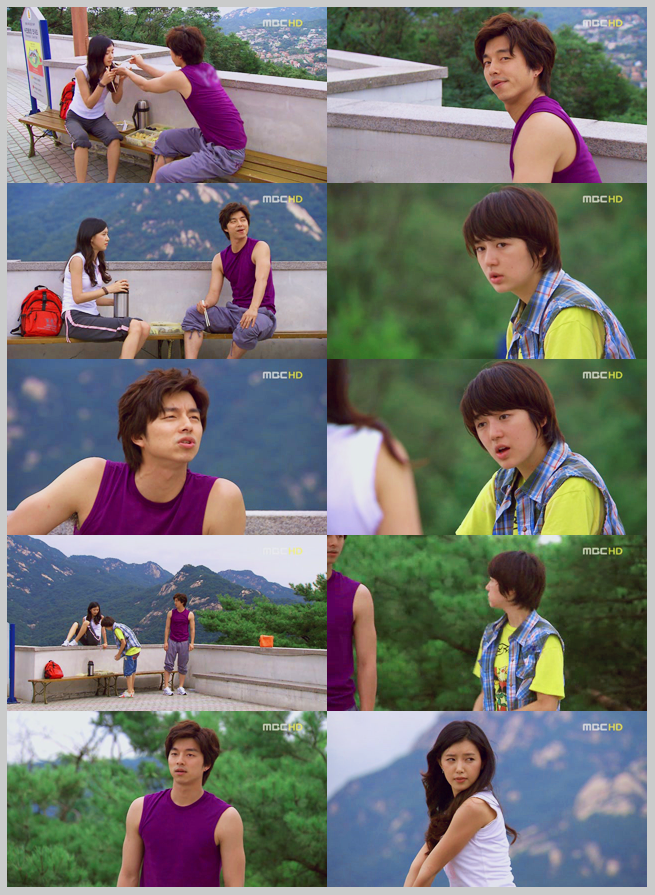 Han Kyul does his very best to prove he's totally straight, look how much he likes girls! And then they procede to have a heart-breaking and gorgeous fight, where even their unbeknownst chaperone is like "Wow, I see what you're doing there. I was totally brought here to be the wedge in the middle of a couple's fight. Very awk."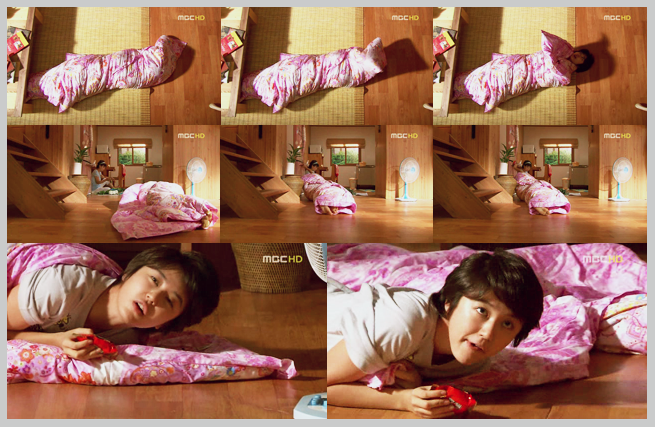 BWAHAHA, SHE ROLLS AROUND THE FLOOR LIKE A CATERPILLAR.
Unemployment does not suit Eun Chan at all.



So he totally just calls her up and is like "Noodles or pork?"
And she's like "...Pork?"
"Okay, see you at our usual place! *click*"
His little smile after the conversation, all "Nailed it!", is what makes the scene. <3



MAGIC SMILE!! SHE GETS HIM TO DRINK, THIS CAN ONLY MEAN AWESOME:



YES! DRUNK SINGING AND DANCING DOWN THE STREET. Funnily enough, I saw this scene before I ever saw the show and thought it was amaaazing! It's in my favorite Asian Drama mix vid but I had no idea it was from Coffee Prince. It was a very gleeful discovery for me!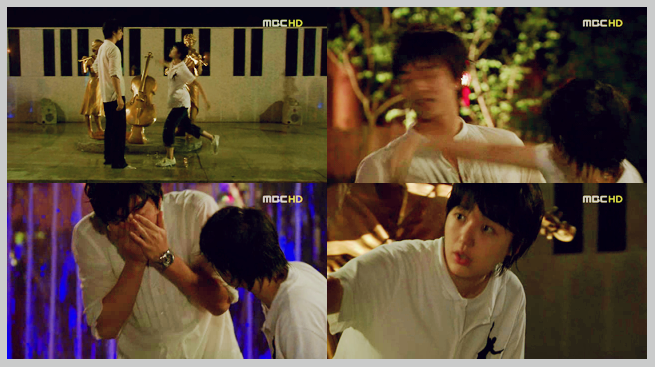 Then they settle their fight like men, with Eun Chan punching Han Kyul in the face.
And making his delicate nose bleed.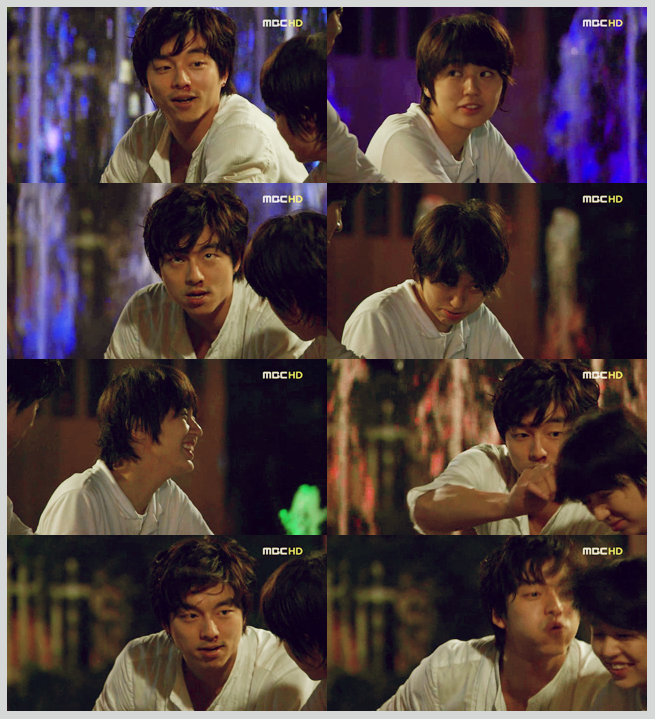 And they flirt some more by bringing back Eun Chan's blowing the bangs out of her eyes thing.
<3 <3 <3

OF COURSE I NEED TO INCLUDE: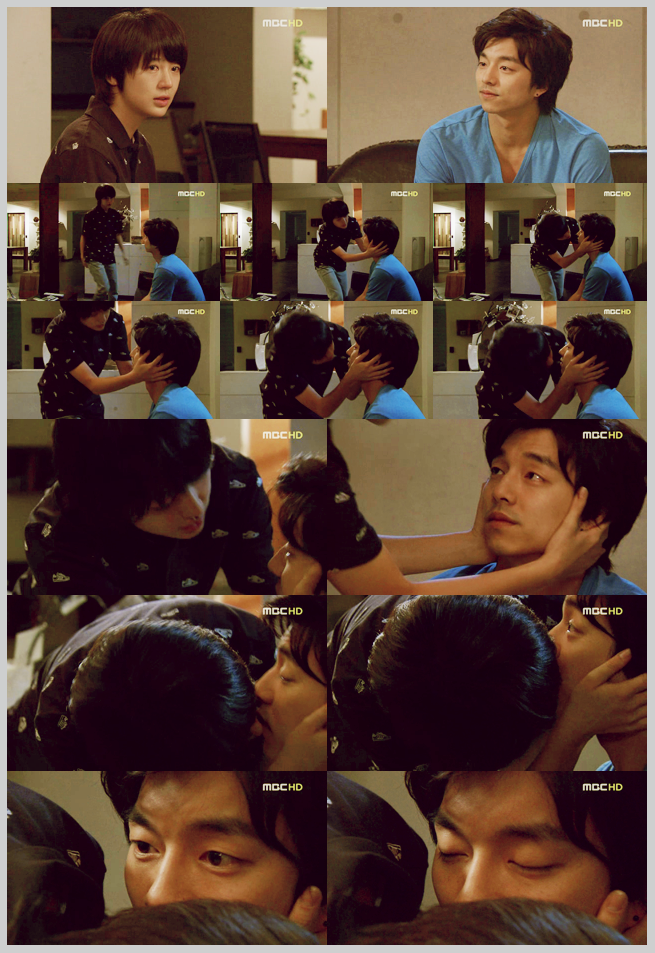 I don't think I even have commentary, except for UM, yes.



Caps mostly by me and by
maxiechan when I got lazy.
Please don't take these images for anything!

AHAHA, sorry this thing is so long! I tried to have it just be my favorite scenes but everything is my favorite. I'd love comments because I shamelessly want to flail about the show, just keep in mind that I haven't seen past episode nine. :D